News
5 new funds on Morningstar's radar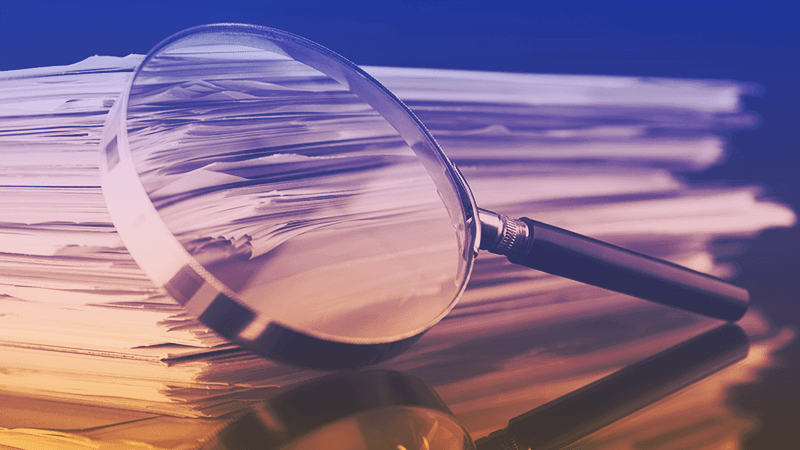 Morningstar Prospects added 15 new strategies in the second half of 2021. This is a list of up-and-coming or under-the-radar investment strategies that Morningstar Manager Research thinks might be worthy of eventual full coverage.
Analysts are on alert for strategies that may deserve a wider audience and full qualitative research coverage. These strategies constitute Morningstar Prospects and have some or all these characteristics:
A unique strategy or process.
An existing strategy with new, possibly transformative, management.
A new strategy run by a manager with a long track record elsewhere.
An under-the-radar strategy that has an established track record but is not well-known.
Every six months they update their list of Prospects. Some strategies may graduate to full analyst coverage. Others won't make the cut and could be dropped from the list because their fundamentals deteriorate, there are material and negative changes, or they are unlikely to graduate in the near future.

Here's a look at five of the 15 strategies added by the team to the February 2022 Morningstar Australia Prospects document and what each has to offer.
4D Global Infrastructure (41388)
4D Infrastructure opened its doors in April 2015, co-founded by principals Sarah Shaw and Greg Goodsell, with Bennelong Funds Management a minority owner providing working capital and distribution services. Shaw is the primary investment decision-maker, with Goodsell having input in assessing the relative attractiveness of different countries and geographic markets. Four analysts provide research support, but a lot ultimately rests on Shaw, heightening the importance of her equity in this business. She has a background in managing emerging-markets infrastructure portfolios, and this global strategy is unafraid of investing in these countries—this allocation often hovers around 30%, considerably higher than most competitors. This may engender more volatility but also offers opportunities to capitalise on mis-valuations. Otherwise, the research team scrutinises companies on
quality (industry structure, asset quality, and governance) alongside a variety of valuation metrics to rank their universe. A portfolio of 30-60 names is the result, with no consideration given to index weightings. Investors should note that this vehicle is not hedged for currency movements.
Firetrail Australian Small Companies A (43917)
Firetrail Australian Small Companies is a new small-cap offering from Firetrail Investments launched in February 2020. It is led by Matthew Fist, who has limited individual portfolio manager experience but has managed a small-cap sleeve within Firetrail's Absolute Return strategy. He is joined by Eleanor Swanson, an up-and-coming analyst at Firetrail. Patrick Hodgens provides oversight as a named portfolio manager across all Firetrail strategies. The portfolio is relatively concentrated with around 40 names and has a micro-cap skew, adding to its risk profile. Capacity will be capped at $850 million. The cost is reasonable, with a base fee of 0.85% plus a 20% performance fee charged on returns over benchmark plus a 2% hurdle rate.
Regnan Global Equity Impact Solutions (44225)
Regnan, a subsidiary of Pendal Group, is an Australia-based provider of ESG research and consulting with roots dating back to the late 1990s. In 2020, the business moved into investment management, launching the Global Equity Impact Solutions strategy. A four-person investment team is led by Tim Crockford and Mohsin Ahmad. Crockford and Ahmad previously ran this strategy at Federated Hermes, the Hermes Impact Opportunities Equity Fund launched in 2017, which has since been rehomed under the Regnan banner. The team is also able to draw on the specialist knowledge of the Regnan Engagement, Advisory and Research team. Research is focused on stocks with a market cap in excess of US$200 million that the team determines have the capability of producing products and services that will contribute to at least 30% of revenues through meeting actionable targets represented by the United Nations Sustainable Development Goals. The fee is 0.90%, and capacity is limited to a conservative USD 5 billion on the manager's current estimates.
Skerryvore Global Emerging Markets All-Cap Equities (44262)
Launched in August 2021, Skerryvore is a new emerging-markets boutique backed by Bennelong and founded by Glenn Finnegan, previously of Stewart Investors and Janus Henderson. We have known Finnegan for a long time and like his conservative investment approach in emerging markets, with a strong focus on management quality and minority shareholder alignment. A base fee of 0.95% is quite reasonable for an active emerging-markets strategy.
Vanguard Active Emerging Markets Equity (43446)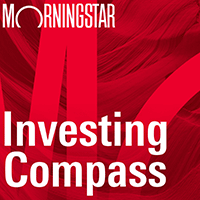 Listen to Morningstar Australia's Investing Compass podcast
Take a deep dive into investing concepts, with practical explanations to help you invest confidently.

Vanguard Active Emerging Markets Equity is managed by Wellington Management, a large and esteemed diversified asset manager. The strategy is essentially an analyst best-ideas portfolio run on a sector-neutral basis. Country weights can skew by up to 10% from benchmark. Given the risks of the asset class, we would prefer to see greater portfolio manager discretion. The fee at 0.88% isn't as cheap as we think it should be, given the rest of the Vanguard suite