Navigate the Sustainable investment landscape and deliver to your client's preferences
The Environment, Social and Governance position of an investment choice is becoming a key lens by which we can determine its likely long-term investment outcomes. With the increased demand for sustainable investment thinking and options from clients, Morningstar is ideally positioned to help you meet your clients investment preferences.
Morningstar ESG Framework - People, Planet, Profit
Connecting investor objectives and preferences with investment decisions requires more than a one-size-fits-all approach. We help you cut through the complexity without sacrificing the nuanced motivations that make investing so personal.
Sustainability objectives sit on a spectrum, from avoiding negative outcomes to advancing positive ones, our set of approaches is exhaustive and flexible enough to fit into any investing process.
Our foundational sustainable investing framework outlines the various paths investors can take to act on their sustainability preferences.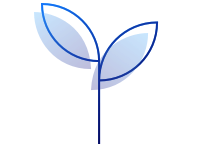 Manage ESG Risk
The impact on both the investment outcomes and ESG risk management failures are significant. Quickly and easily assess ESG risks.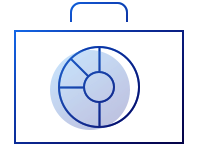 Consider the Carbon Footprint of an Investment
With climate change impacting our lives to a greater extent as time passes, the need to consider those investment choices which add or detract from an economies carbon footprint has never been greater. See the impact of carbon on the operation of different investment choices.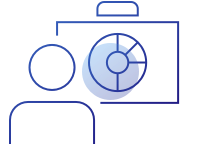 Determine who is taking ESG seriously, and acting on it
Investment strategies that pro-actively use ESG decision making criteria and act on ESG matters are hard to separate from those that do not. Gain confidence that the choices you make are having their intended consequences.
Sustainable Investing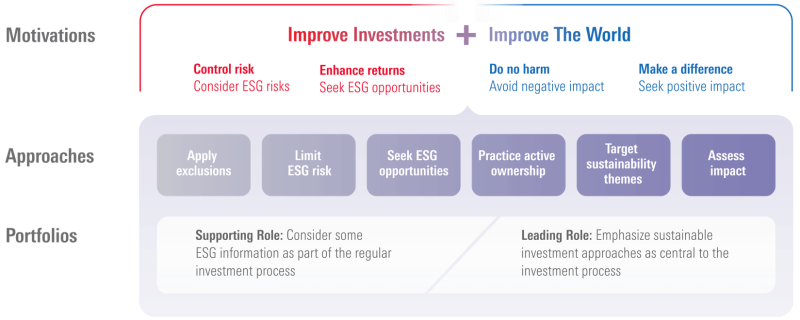 Ready to see for yourself?
Learn more about which reporting capability can meet your firm's needs.
Why choose ESG Investing?

Powered by Market Leading ESG Research
Our ESG research is powered by the market leading Sustainalytics team, who delivers deep company level research to identify ESG risks and opportunities. This is then overlayed with Morningstar's proprietary research process to deliver ESG Globe Ratings to assess ESG risk, Carbon footprint analysis and Morningstar's forward looking ESG Commitment level rating to individual strategies and asset managers.
---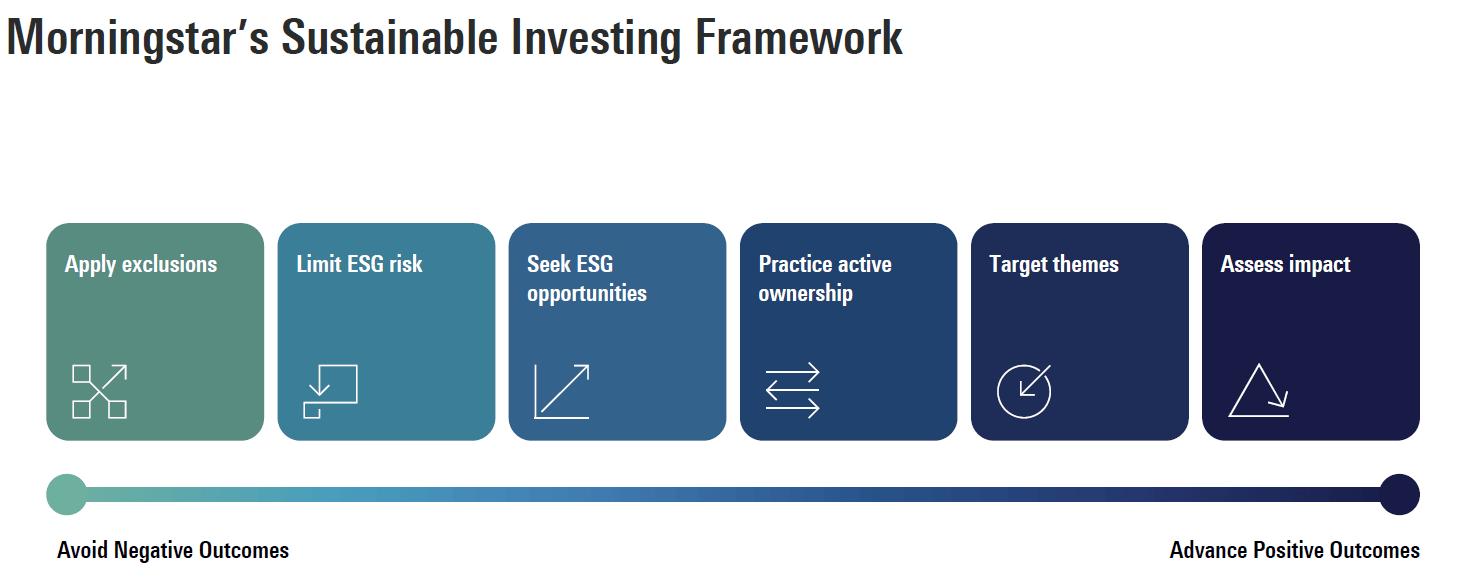 We look beyond the data to deliver ESG insight
Our ESG research and portfolio support digs deeper into ESG issues, risk and active engagement. We don't just look at reported or past performance or exclusions, but into an investments potential to make positive contributions to ESG issues.
---
Support your recommendations with ESG search, screen & reporting capabilities
Morningstar's Adviser Research Centre (ARC) and Morningstar Direct are your key tools to access our ESG capabilities. ARC gives advisers, IFA's and small AFSL's the capability to select and compare various investments on ESG criteria. Direct gives AFSL's and institutions to perform sophisticated ESG analytics to assist the creation and management of Approved Product lists and model portfolios.
---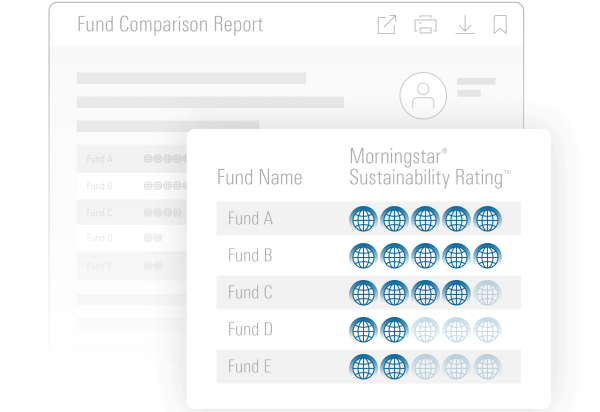 Get Expert Support for Your Business on ESG Investment Strategies and Portfolios
Engaging with our Manager Selection Team, we will help you identify suitable sustainable/ESG investments for addition to APL, assist you with educational material to provide advisers and clients on ESG investments & concepts and develop sustainable/ESG specific portfolios for the licensee
---

Coordinated Investment and ESG Ratings to support recommendations
Seamlessly consider and compare both financial and investment ratings alongside key qualitative and quantitative research ratings.
---
Ready to see for yourself?
Learn more about which reporting capability can meet your firm's needs.