News
Learn to invest

Money consumes a good deal of most people's days. Without understanding two key principals about money, it is difficult to make good long-term decisions about investing. Read more.

This jargon is just calling a simple concept by another name to segregate those "in the know" from outsiders. In reality, edge is quite a simple concept and refers to something that gives you an advantage over other investors. Read more.

The goal of building a diversified portfolio is to lower risk without impacting the level of returns. The key question is: What is the risk that you are trying to diversify away from? Read more.

Perhaps the most common misperception among new investors is that stocks are simply pieces of paper to be traded. This is simply not the case. In stock investing, trading is a means, not an end. Read more.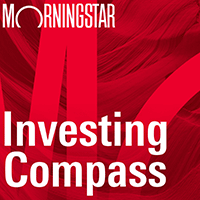 Listen to Morningstar Australia's Investing Compass podcast
Take a deep dive into investing concepts, with practical explanations to help you invest confidently.


Bonds are more stable than stocks but riskier than term deposits or money market accounts. They are not great for making your money grow rapidly, but they can help to diversify your portfolio. Read more.

Managed funds allow a group of investors to combine their cash and invest it; by pooling their money together, managed fund investors can sample a broader range of stocks or bonds than they could if they were trying to buy the stocks and bonds on their own. Read more.

You don't need a lot of money to begin investing. By making small regular contributions over time, you might be surprised by how quickly your investments accumulate. Read more.