News
4 stocks to watch in the streaming wars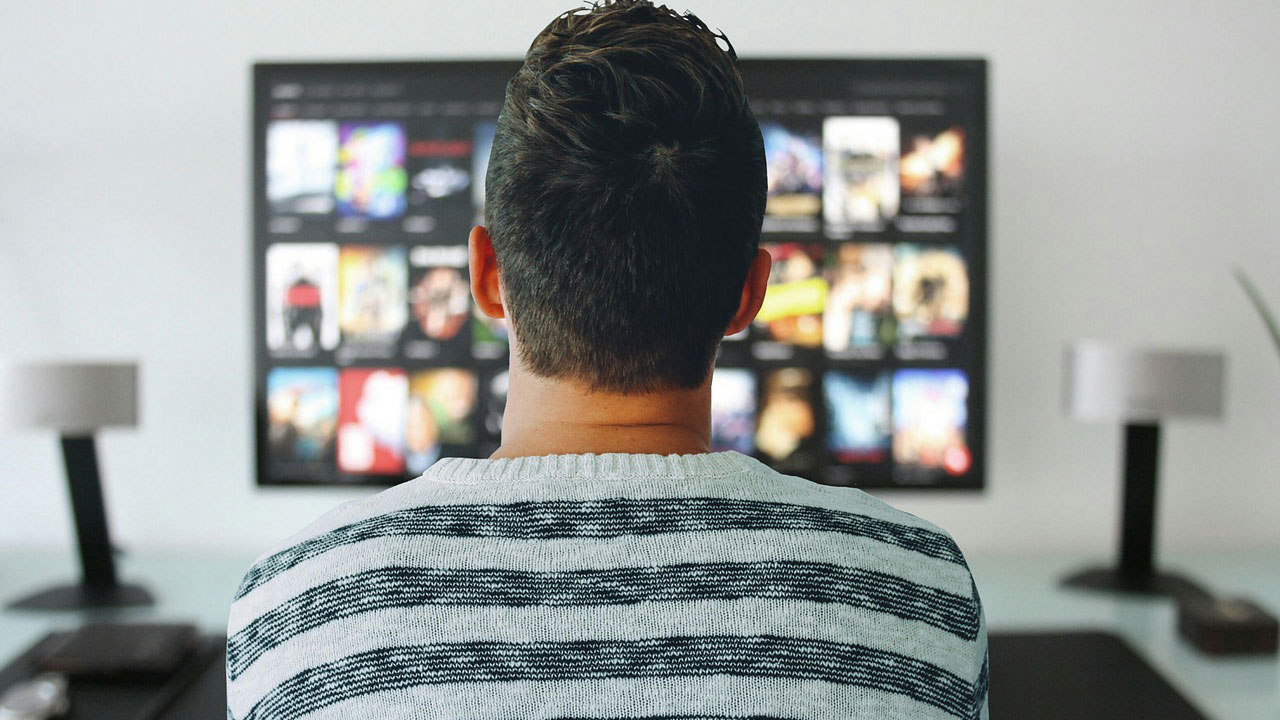 As another earnings season gets under way investors are closely watching profit and revenue trends to make, or recalibrate, their long-term investing decisions. The spotlight is particularly sharp on the video streaming market, set to explode with the launch of much anticipated services of heavyhitters like Apple and Disney in November.
The streaming landscape is going to become fiercely competitive as new and established players jostle for subscribers, advertising dollars, and market dominance while wooing more consumers away from cable TV.
Gaining and retaining brand-agnostic subscribers, though, may not be a cakewalk, as Netflix discovered in recent months. By all indications, it's likely not going to be a winner-take-all battle. Whether competing on price or content slate, global and regional players will have to duke it out in a marketplace that's only going to get crowded.
As the race heats up, accelerating the shift from linear TV bundles to over-the-top (OTT) delivery and fuelling market growth, investors may want to keep leading streamers on their screen for any buying opportunities to ride the rising tide of digital entertainment.
Netflix Inc
Ticker NFLX
Current yield: -
Forward P/E: 52.36
Price: US$277.28
Fair value: US$135
Value 104% premium
Moat Narrow
Moat Trend Stable
Star rating *
Data as of October 18, 2019
Video streaming giant Netflix (NAS: NFLX) is the current global leader in over-the-top (OTT) on-demand content delivery. The company, which pioneered streaming content, introduced the concept of binge-watching, and currently boasts more than 158 million subscribers globally.
To offset slowdown in the U.S. subscriber growth, the streamer is ramping up its international operations, excluding China, luring new subscribers with localised content and lower-priced plans.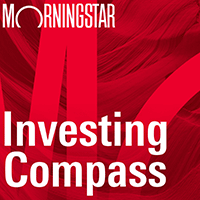 Listen to Morningstar Australia's Investing Compass podcast
Take a deep dive into investing concepts, with practical explanations to help you invest confidently.

"Already the largest provider in the U.S., Netflix has expanded rapidly into markets abroad as the service now has more subscribers outside of the U.S. than inside," says a Morningstar equity report.
Netflix's competitive advantage stems from scale and a network effect resulting from large consumer data. The firm tracks every customer interaction and analyses that data "to better purchase content as well as finance and produce original material such as Orange Is the New Black," says Morningstar equity analyst, Neil Macker, who puts the stock's fair value at US$135.
Apple Inc
Ticker AAPL
Current yield: 1.31%
Forward P/E: 18.15
Price US$235.40
Fair value: US$200
Value 18% premium
Moat Narrow
Moat Trend Stable
Star rating **
Data as of October 18, 2019
King of the hill in the premium smartphone market, Apple (NAS: AAPL) is quickly ramping up its services segment to diversify its revenue away from the hardware segment (iPhones, iPads and MacBook), which is experiencing a slowdown in growth. More recently, a strong push into the video streaming video market has become a big part of Apple's growth strategy.
In September, the tech behemoth announced the launch of its gaming service, Apple Arcade, and its independent video streaming service, Apple TV+, which rolls out on 1 November.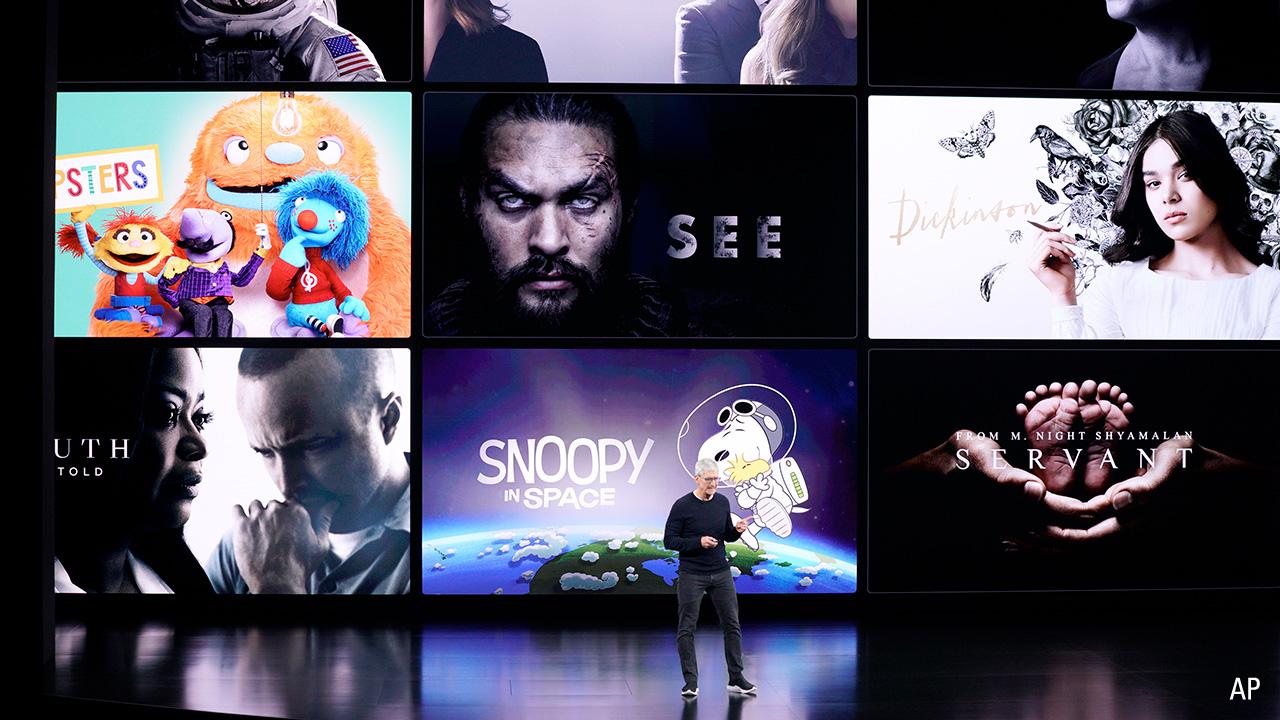 Apple CEO Tim Cook revealing the AppleTV+ lineup in September
Priced at US$4.99 a month, much lower than its competitors, AppleTV+ will be free for a year upon purchase of a new Apple device. The ad-free service will be launched in more than 100 countries and will offer original programming featuring high-profile names including Oprah Winfrey and Jennifer Aniston.
With hardware becoming increasingly commoditised and replacement cycles potentially elongating in the long term, we expect Apple to focus on newer software and services to augment the user experience and retain customers," says Morningstar sector strategist, Abhinav Davuluri, who appraises the stock to be worth US$200.
Amazon.com Inc
Ticker AMZN
Current yield: -
Forward P/E: 48.78
Price US$1763.88
Fair value: US$2300
Value 23% discount
Moat Wide
Moat Trend Stable
Star rating ****
Data as of October 18, 2019
Online retail behemoth Amazon (NAS: AMZN) rang up US$233 billion in sales and amassed US$408 billion in estimated global gross merchandise volume (GMV) in 2018. Amazon, whose online and digital media sales account for 53% of revenue, also offers movies and TV shows through Amazon Prime Video service.
In the U.S. alone, the company has clocked more than 100 million paid subscribers for Prime, of which Prime Video is a part, making Amazon the second-largest video streaming service provider in the country.
Internationally, Amazon is locked in a fierce battle with Netflix in India, one of the fastest growing streaming markets, driven by cheap data and increased smartphone usage. Like its rivals, Amazon is rapidly localising its content to win over viewers in India, still a vastly untapped market.
"We believe Amazon will continue to develop into a formidable player in digital media, given its vast content offerings [and] inroads into new verticals (including video games)," says Morningstar sector strategist, R.J. Hottovy, who pegs the stock's fair value at US$2,300.
The Walt Disney Co
Ticker DIS
Current yield: 1.33%
Forward P/E: 23.36
Price US$131.37
Fair value: US$130
Value Fairly valued
Moat Wide
Moat Trend Stable
Star rating ***
Data as of October 18, 2019
Legacy entertainment heavyweight Walt Disney (NYSE: DIS) makes live-action and animated films under studios such as Pixar, Marvel, and Lucasfilm, and operates media networks including ESPN and several TV production studios. The House of Mouse recently added a new segment, direct-to-consumer and international, which includes two OTT offerings: ESPN+, and Disney+.
The Disney+ SVOD service will be competing with Netflix, Amazon Prime Video, among other global and regional streaming players. The aggressively priced US$6.99 a month service will boast a formidable content slate including some of the biggest blockbusters from its Marvel, Pixar and Disney studios.
The push into streaming is heralded by a Morningstar equity report as "the transformational leap into direct to consumer (DTC) with the launch of Disney+ in November."
The firm's DTC efforts—Hulu, ESPN+, and Disney+—will leverage the new content created at Disney's television and film studios as well as the deep libraries to successfully transform its business and to establish industry dominance.
"We estimate 22% annual growth for the new DTC and international segment as we are modelling strong subscriber growth for Disney+," says Macker, who estimates the stock to be worth US$130 and forecasts the service to hit 55 million subscribers by 2023, driven by "a strong international rollout and continued low prices for the service in the U.S and internationally."