News
Challenges mount for new Sky chief

The new boss of Sky Network Television has his work cut out, says Morningstar, as an increase in broadband penetration and more tech-savvy consumers put pressure on the the Kiwi pay-TV provider's business model.
Howver, despite the challenges facing new chief executive Martin Stewart, Sky (ASX: SKT) remains undervalued, trading at a 20 per cent discount to the $2.40 fair value estimate set by Morningstar analyst Brian Han. At 2pm Sydney time, Sky was last trading at $1.83, up 1.67 per cent.
Sky remains New Zealand's dominant provider of local and international content, with a subscriber base of 768,000. This tops the list of reasons to be bullish about the company, which include:
The company's status as a monopoly provider in the New Zealand pay-TV market, with a substantial subscriber base and scale
The company's stranglehold on all key content with consumer appeal, especially in sport and on an exclusive basis
The company's sound financial position, which includes strong free cash generation, which allows management to provide good dividends while reinvesting in content, new services and technology
Han's fair value estimate ($2.50 in NZD) assumes a five-year forecast EBITDA and EPS compound annual growth rate of about 6 per cent.
At its current price, the stock is trading at an enterprise value/EBITDA of just 4.1 per cent and price/earnings of 8.2, while yielding 6.8 per cent, fully imputed.
By Han's reckoning, these numbers imply a "too pessimistic" view of Sky's future, particularly given its robust balance sheet and subscriber clout.
"We forecast Sky's subscriber base will settle at about the 750,000 level in two to three years' time before resuming growth on the back of a hybrid distribution model (set-top box, streaming video on demand SVOD), albeit at a blended average revenue per user of NZD70.06, down from NZD76.34 in fiscal 2018," Han says.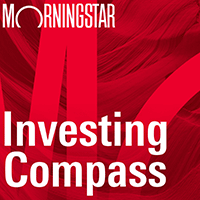 Listen to Morningstar Australia's Investing Compass podcast
Take a deep dive into investing concepts, with practical explanations to help you invest confidently.

However, in the year ahead the focus will be on Sky's ability to withstand the threat posed by new and old providers as the SVOD sector undergoes swift and profound change.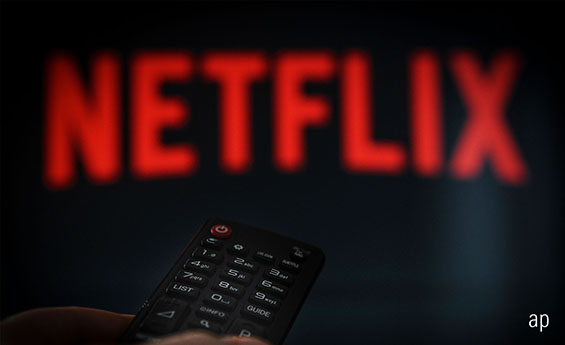 Netflix timed its launch in New Zealand to coincide with the broadband rollout
As Han notes, the company's core content aggregation, bundled-channel distribution, and recurring subscription-revenue business model is facing "enormous pressure".
"Internet-facilitated over-the-top distribution technology is spawning various new players offering subscription-on-demand streaming services," Han says.
"The situation is likely to accelerate in the next few years, given the current rollout of fixed-line broadband fibre in New Zealand."
Competition for content from players such as telco companies, Netflix, Amazon, Apple, Google, Quickflix, HBO, and ESPN is likely to put pressure on content costs, and as a result marketing costs.
Until fiscal 2014, Sky commanded up to 50 per cent of New Zealand households with a customer base of 850,000. But since then, three key factors have dramatically altered the landscape, Han says.
The rollout of New Zealand's Ultra Fast Broadband, or UFB, has accelerated from 31 per cent completion in fiscal 2014 to over 70 per cent complete by the end of fiscal 2017, with 35 per cent of households now taking up the fibre service
The early launch in 2015 of SVOD juggernaut Netflix in New Zealand was perfectly timed to take advantage of the UFB rollout and adoption
In late 2016, Amazon launched its own SVOD service in New Zealand, and has flagged aggressive plans to expand in this sphere
At the coalface is new chief executive Stewart. The challenges he faces are considerable. But his previous experience as CEO of pay-TV operator OSN in the Middle East will stand him in good stead, Han says.
At OSN, Stewart introduced cut-price content packages and rebranded over-the-top SVOD.
His mission at Sky, Han says, is to strike a balance between maintaining the traditional pay-TV service for heartland subscribers, and at the same time ensure the business caters to younger subscribers and their desire for on-demand digital streaming.
"The key issue is whether Stewart is content with the pace Sky has already set itself for this transition from a traditional linear, set-top-box-based pay-TV company to a digital, on-demand multiplatform one."