News
Logistics, industrials bounce back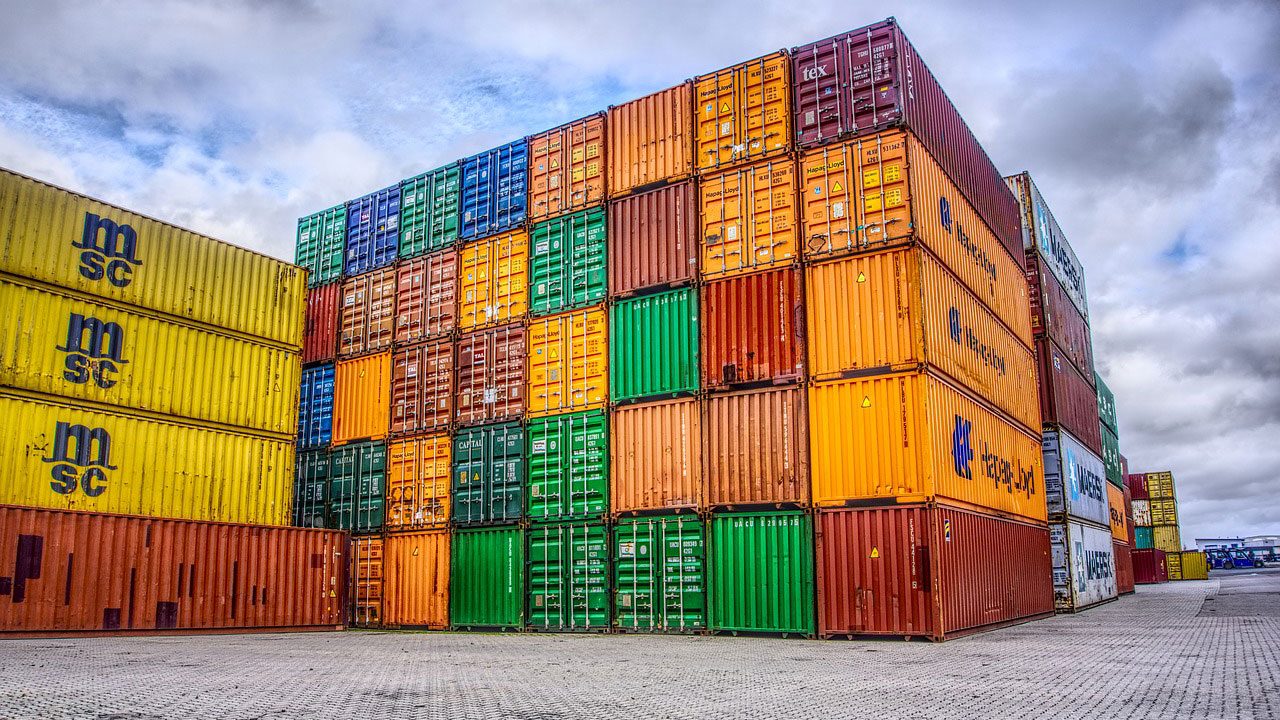 Woolworth's (ASX: WOW) recent deal to lease two large high tech distribution centres that will be built in Sydney's Moorebank Logistics Park adds further weight to the conviction of Morningstar senior equity analyst Adrian Atkins.
"We've already factored in Moorebank's success and remain comfortable with our unchanged $2.60 fair value estimate for Qube," he says.
The company is a port and logistics operator focused on the import and export of containerised goods, with three key business units across ports and logistics, infrastructure and property and strategic assets.
Economic Moat: Narrow | Morningstar Rating: 3-star | Stewardship: Standard
Trading at $2.74 just before the close on Monday, Qube is currently trading roughly in line with Morningstar's $2.60 fair value estimate. The share price has bounced back more than 55 per cent from lows of $1.80 in mid-March.
Under the terms of the recent deal with Woolworths, Qube will build the 40,700sq m national distribution centre and 35,000sq m regional distribution centre at a cost of between $420 million and $460 million.
The distribution centre is tipped for completion in 2023 and 2024. Qube will receive about $30 million in annual rental revenue under initial 20-year leases.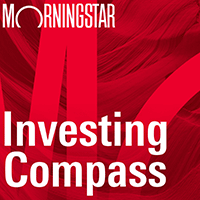 Listen to Morningstar Australia's Investing Compass podcast
Take a deep dive into investing concepts, with practical explanations to help you invest confidently.

Atkins says the construction of the high-specification warehouses is expensive, due to the technology requirements and the size. The buildings will be twice the height of typical warehouses and feature robotic systems needing high levels of precision.
"The bonus from this deal is it now makes a lot of sense for some of Woolworths' biggest suppliers to also locate to the Moorebank Logistics Park, to reduce the cost of delivering their products," Atkins says.
Qube is one of only two companies with such broad spread of services offered nationally at all five capital city ports.
"Qube's strategy to consolidate the fragmented logistics chain should significantly improve its competitive position," says Atkins, who expects further acquisitions during the next five years.
The company has already established a dominant market share in some specific port logistics offerings, particularly with regards to rail haulage services to and from Port Botany in Sydney, New South Wales.
Qube's ports and bulk business is among the largest domestic providers of bulk, automotive, and general stevedoring services in Australia, with operations at 28 city and regional ports.
The company's bulk stevedoring business, which operates at regional port locations in Western Australia and Queensland, provides comprehensive transport, storage, management, and loading services for the bulk resource (iron ore, nickel, manganese, and copper) and agricultural (grain and fertiliser) sectors.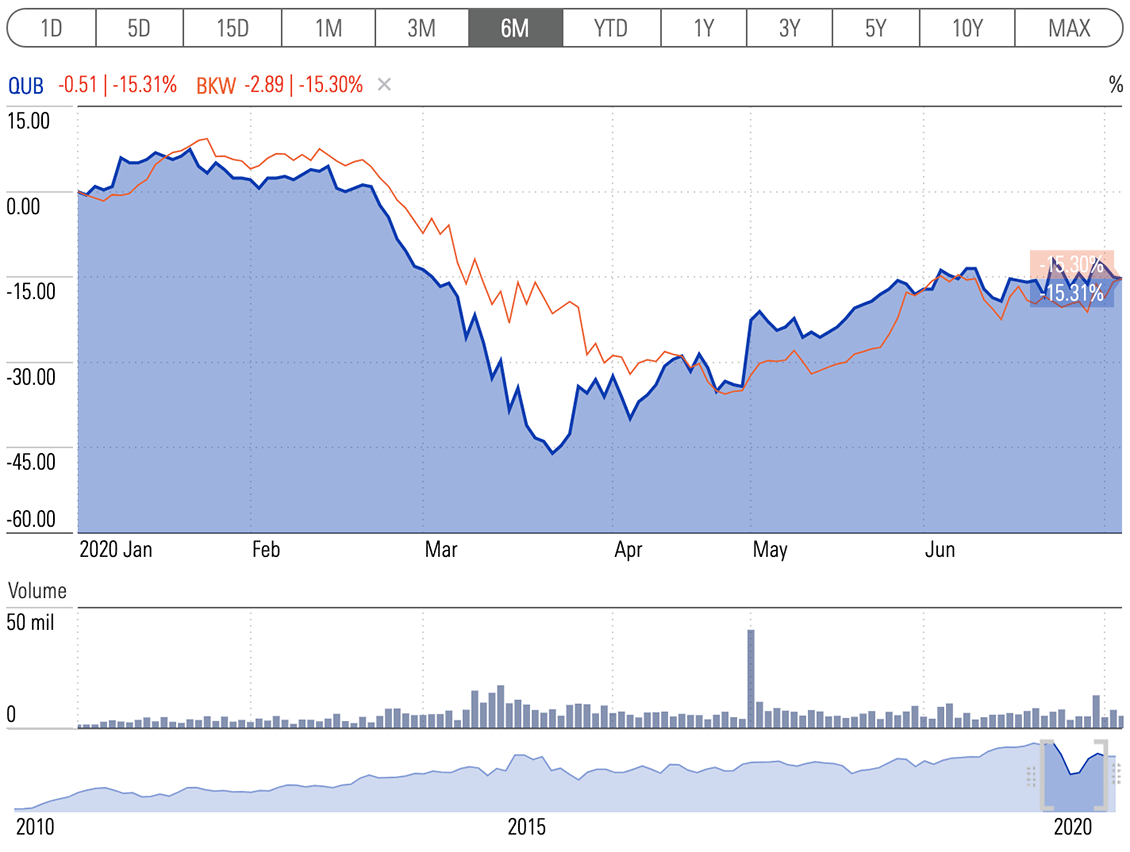 Economic Moat: None | Morningstar Rating: 3-star | Stewardship: Standard
Brickworks is another Australian company that has benefited from changing supply chain strategies, this time from Amazon (NAS: AMZN).
The online retail giant recently committed to building a large distribution centre, the Oakdale West Industrial Estate, in western Sydney. This marks Amazon's largest investment in Australian since its first local online stores launched in 2017.
The industrial estate, which will be owned by Goodman Group (ASX: GMG), will be as big as 22 rugby fields. The high-tech "fulfilment centre" will also feature around 2,000 robots.
Morningstar equity analyst Grant Slade says the development is "a slight positive" for Brickworks' share price—which gained more than 6 per cent after the project was first announced at the end of June.
Amazon's 20-year lease of the facility is the latest part of a longer-term series of projects jointly undertaken by Brickworks and its joint venture partner Goodman Group.
"These have unlocked substantial value for shareholders in recent years by redeveloping landholdings in western Sydney that are surplus to the ongoing operational requirements of its industrial business," Slade says.
Amazon is the second tenant to commit to the site, with Coles (ASX: COL) also committing to a long-dated lease of a distribution centre at Oakdale West. Construction of the Coles distribution centre is expected to be finalised in early calendar 2022.
Brickworks is a conglomerate consisting of building products manufacturing operations, industrial property management and a cross-holding in ASX-listed investment firm, Washington H. Soul Pattinson & Co (ASX: SOL).
The company has been focused primarily on upgrading its brick plants, but is now increasingly turning its attention to upgrading manufacturing assets in New South Wales.
"Plant upgrades have increased automation—thereby stripping out labour—reduced energy consumption, and lowered other production costs," Slade says.
So far, the earnings margins on these projects have been "underwhelming," the better projects likely let down by the inferior performance from smaller non-brick divisions of the company.
Slade is also wary of Brickworks' recent foray into the US brick market through various targeted acquisitions.
"While Brickworks' US strategy could prove successful, we're unconvinced that they'll have greater success in creating shareholder value in a highly competitive US market, having been unable to do so in the Australian market—an effective duopoly," he says.
Morningstar's Global Best Ideas list is out now. Morningstar Premium subscribers can view the list here.
See also Morningstar Guide to International Investing