News
NAB's Thorburn and Henry depart in post-Hayne fallout

NAB's CEO Andrew Thorburn and chairman Ken Henry are stepping down as the bank deals with the reputational fallout from the banking royal commission final report.
The pair become the highest-profile banking casualties of the inquiry. Their exit occurred late on Thursday - shortly after the bank went into a trading halt - just days after the release of Kenneth Hayne QC's report into banking misconduct, which singled out Thorburn and Henry for their performance during the year-long inquiry.
The bank has appointed Philip Chronican, a current NAB director with extensive domestic banking experience, as interim CEO from 1 March. There had been widespread speculation NAB consumer boss and former NSW premier Mike Baird could be named as Thorburn's replacement.
NAB lists Chronican as having more than three decades of financial experience in Australia and New Zealand. He became an NAB director in 2016 and before that led ANZ Bank's retail and commercial businesses, and had a long career at Westpac where he was chief financial officer and held senior roles withink the institutional banking division.
In his final report made public on Monday, commissioner Hayne said he was unconvinced NAB was taking responsibility for failings aired at the year-long inquiry, which included charging fees for no service.
Hayne said he feared there was a "wide gap" between NAB's actions in public and practice, saying he had no confidence the bank had learned from its past mistakes.
Thorburn acknowledged the bank had sustained damage as a result of its past practices and comments in the royal commission's final report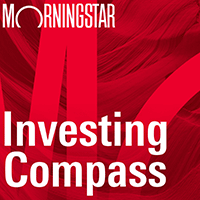 Listen to Morningstar Australia's Investing Compass podcast
Take a deep dive into investing concepts, with practical explanations to help you invest confidently.

"As CEO, I understand accountability," Thorburn said in the statement to the ASX.
"I have always sought to act in the best interests of the bank and customers and I know that I have always acted with integrity.
"However, I recognise there is a desire for change. As a result, I spoke with the board and offered to step down as CEO, and they have accepted my offer," he said.
NAB went into a trading halt at 3.39pm this afternoon, immediately fuelling speculation of the pair's removal.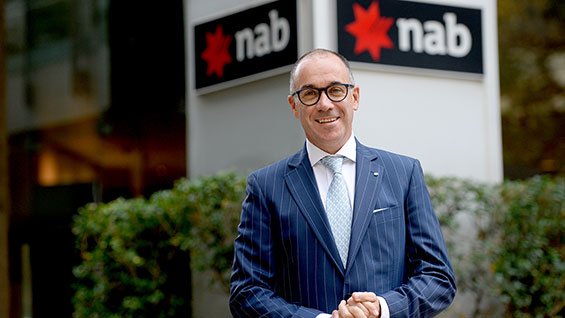 Andrew Thorburn's position as CEO has been the subject of mcuh speculation
Before the trading halt, NAB's share price had hit a four-month high of $24.93, and on Tuesday, a day after the final report's release, it gained 5 per cent. Morningstar's fair value estimate for NAB is $30.
On the same day, Morningstar senior banking analyst David Ellis foreshadowed the departure of Thorburn and Henry.
Ellis said the move was a "logical" step for the bank in the wake of the scathing assessment handed down by Hayne.
"Thorburn's position really was untenable. The criticism of NAB in the final report was pointed, and this is a necessary move to help refresh the bank's image," Ellis said.
Thorburn's exit comes despite assurances he gave on Tuesday saying he would not stand down and had not been asked to do so by the bank's board.
Chief executive since August 2014, Thorburn said on Tuesday he was "more determined than ever" to lead the bank, but later told the ABC he couldn't guarantee his tenure.
Thorburn's future has been subject to speculation since he announced surprise plans to take leave around the release of the Hayne report.
He was also shaken last year by allegations an employee he considered a friend was involved in a multimillion-dollar fraud against the lender.
On Tuesday, he said he was cancelling the remainder of the two months' leave he started over the Christmas period and took aim at suggestions his absence indicated a lack of nerve or commitment.
"I've got a marriage, I've got children, I've got elderly parents: they're the people who I want to spend some time with," Thorburn said.
"I think that it is important for mental and physical health to lead in a sustainable and long-term way; I want to role model to people inside the company that that's okay to do."
He would not be drawn on speculation that Baird - whom he hired less than two years ago - could replace him.
Since replacing Cameron Clyne as CEO, Thorburn has overseen the divestment of the bank's unprofitable Clydesdale Bank and 80 per cent of its MLC wealth management business, and embarked upon a $1.5 billion restructure that will trim 4000 jobs over three years.
But NAB shares have fallen 26 per cent during his tenure and he took a $2 million pay cut in the last financial year, after the lender's full-year cash earnings fell 14.2 per cent and the bank owned up to its poor treatment of customers.
Henry served as Treasury secretary from 2001 to 2011, first appointed by the Liberal Party and retained by the Labor government of Kevin Rudd.
Henry led a review into Australia's taxation system in 2010, and is famous for his words of advice to Rudd during the height of the global financial crisis. The best way to stimulate the economy Henry told the PM was to "go early, go hard and go households".