News
Iron ore bolsters BHP's position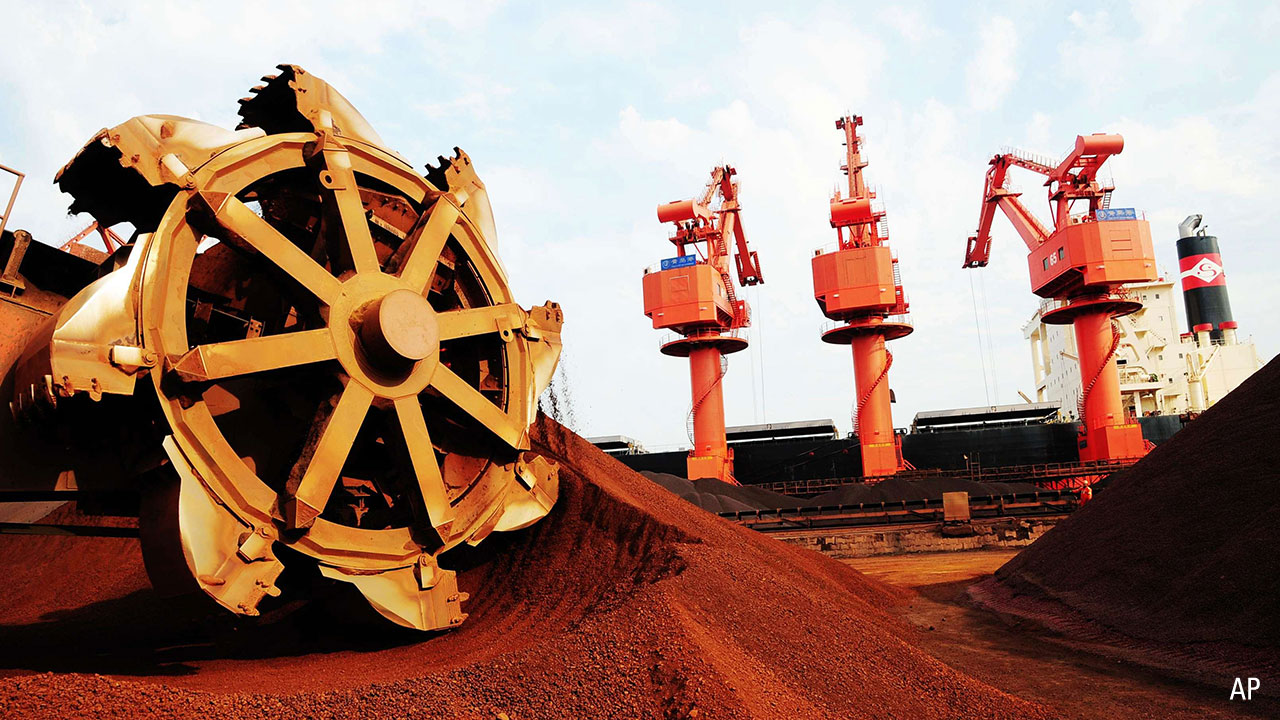 BHP remains in strong financial health thanks to the elevated iron ore price and its boost to profitability, Morningstar's director of equity research Mathew Hodge says.
The global miner declared a better-than-expected dividend despite a drop in full-year profit due to lower coal and crude oil prices and additional costs associated with the covid-19 pandemic.
The world's biggest miner reported a 4 per cent drop in net profit for the year to 30 June to $US7.96 billion ($11.03 billion).
Excluding one-off items of US$1.1 billion, underlying profit for the financial year was lower at US$9.06 billion from US$9.47 billion a year earlier.
BHP (ASX: BHP) shares have risen more than 55 per cent since mid-March to trade at $39.80 each, and remain overvalued to Morningstar's fair value estimate of $31.50 a share.
"With iron ore the dominant source of earnings, the elevated iron ore price and its boost to profitability is being reflected in an inflated share price," Hodge said.
But he thinks the margins and returns in iron ore are currently excessive and likely unsustainable.
"The iron ore price at around $US120 per tonne is well above the marginal cost of production and the industry cost curve and is likely to encourage new supply," he said.
BHP (BHP) - 1YR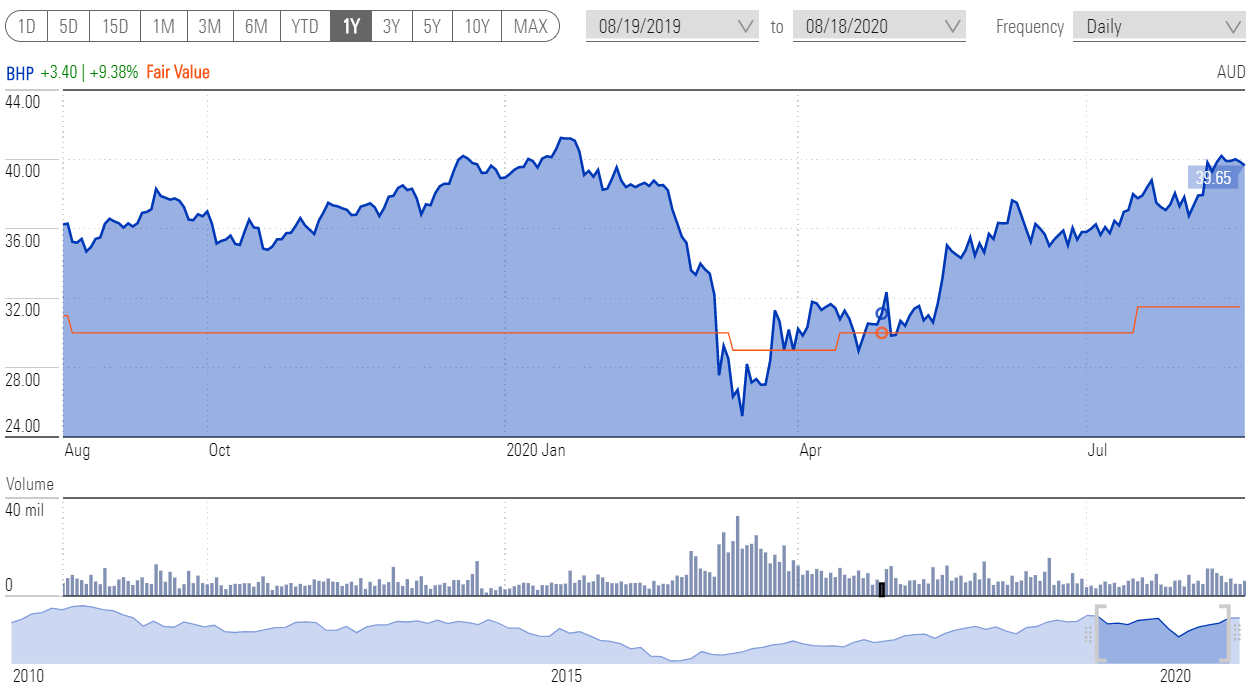 Source: Morningstar Premium
China to avoid the contraction: Henry
BHP chief executive Mike Henry said the company had been resilient in a year marked by challenges, but warned of slowing economic growth globally due to the impact of a coronavirus-led downturn.
"We expect most major economies will contract heavily in 2020, China being the exception," Henry said.
While the primary demand shock from covid-19 has passed, BHP said the potential for fresh waves of infections in key markets was the main uncertainty weighing on the demand outlook for 2021.
Mining companies are counting on the recent uptick in industrial activity in China, the world's top metals consumer, to boost prices and counter the demand uncertainty, as global coronavirus cases continue to spike.
BHP has itself benefited from a rebound in China's demand for iron ore even as prices climbed above $US100 a tonne in the June quarter.
The company shipped 281 million tonnes of iron ore from its mines in Western Australia, with the surge in prices further boosting the commodity's dominant contribution to its bottom line.
However, earnings from its petroleum and coal divisions slid amid sharply lower prices. The petroleum division reported earnings before interest and tax (EBIT) of US$750 million compared to US$2.48 billion last year, while coal had EBIT of US$811 million, down from US$3.4 billion last year.
BHP's revenue for the full year was down 3 per cent to $US42.93 billion.
"The 31 per cent increase in underlying earnings from iron ore largely offset weakness elsewhere, particularly petroleum and coal. Prices for coal and oil took a hit, especially in the second half," Morningstar's Hodge said.
COVID-19 has to date had a negligible impact on BHP's production or on its received commodity prices, he added.
Dividend higher than expected
The company declared a higher than expected 55 US cents a share final dividend, but still down from 78 cents a year ago.
"We had perhaps conservatively expected BHP to hold back a bit more cash given the current economic uncertainty, but we think they had sufficient financial flexibility and strength to make a higher payment versus our forecast," Hodge said.
The miner's balance sheet is in good shape with net debt towards the bottom end of the US$12-to-US$17 billion target range, Hodge said, which is appropriate given that there is still near-term economic uncertainty.
Still, the miner flagged plans to divest its thermal coal operations and said it intends to focus on higher-quality coking coals which fetch a higher margin.
BHP said it would seek to exit the Mt Arthur coal mine in NSW, its 33 per cent stake in the Cerrejon coal mine in Colombia, as well as its 80 per cent stake in the BHP Mitsui Coal joint venture, which owns lower quality coking coal mines in Queensland.
It is also looking to sell its assets in the Bass Strait, which supply gas into Australia's eastern states.
"We see this as a further step to reduce the company's carbon footprint, along with rationalising lower-returning assets with less development or expansionary upside," Hodge said.
Visit Morningstar's Reporting Season 2020 coverage. The calendar will be updated daily to connect you with our equity analysts' take on the financial results.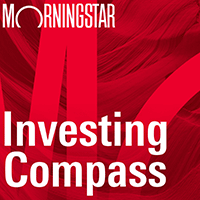 Listen to Morningstar Australia's Investing Compass podcast
Take a deep dive into investing concepts, with practical explanations to help you invest confidently.

Morningstar's Global Best Ideas list is out now. Morningstar Premium subscribers can view the list here.