Best Stock Ideas
As a Morningstar Premium member, you can access all our Equity Best Ideas via the new website.
We've combined our Australian and Global Equity Best Ideas into a single, interactive table.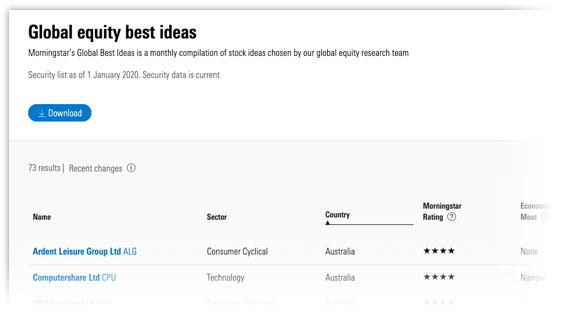 Click a stock to reveal the rationale behind its inclusion. Click the "View company profile" button to access the full research and market data.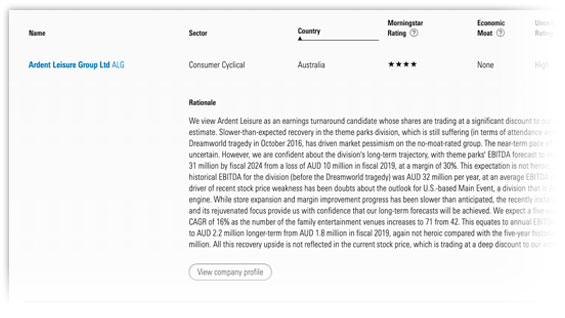 You can also sort by the various columns, for example, click "Price to Fair Value" to sort by most undervalued.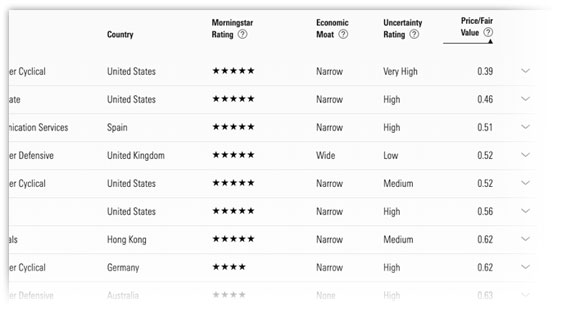 Or simply click the blue Download button to access the PDF version.