News
Global Market Report - 02 July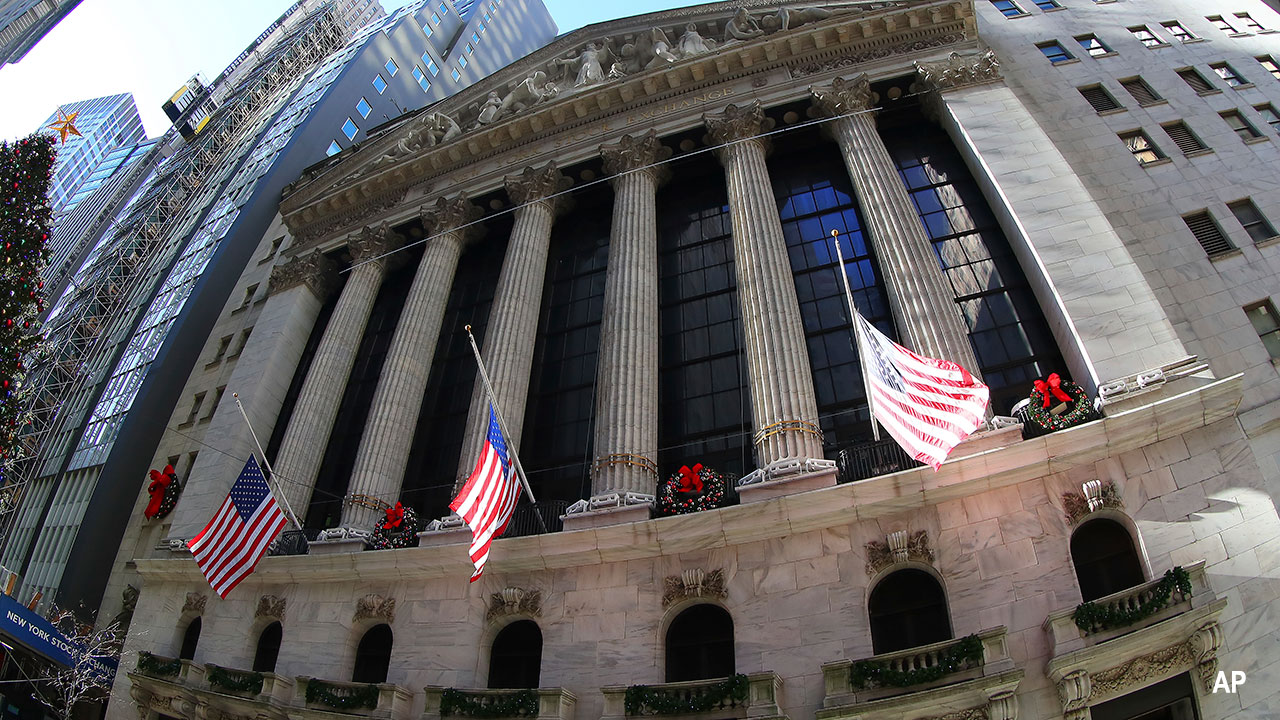 Australia
Australian shares to start higher as the S&P 500 hits another record close and investors await Friday's US jobs report, due after local markets close.
The Australian SPI 200 futures contract was up 25 points or 0.35 per cent to 7,205 near 7.30 am Sydney time on Friday, suggesting a positive start to trading.
The S&P 500 has reached its sixth consecutive all-time closing high as a new quarter and the second half of the year began with upbeat economic data and a broad-based rally.
The Dow Jones Industrial Average rose 131.02 points, or 0.38 per cent, to 34,633.53, the S&P 500 gained 22.44 points, or 0.52 per cent, to 4,319.94 and the Nasdaq Composite added 18.42 points, or 0.13 per cent, to 14,522.38.
The Australian dollar was buying 74.67 US cents near 7.45am AEST, down from 75.01 at Thursday's close.
Locally, Australia's economy is booming and a spate of indicators suggest investors may have more to worry about than Thursday's ASX losses.
Home owners enjoying the biggest price gains since 2004 and record job vacancies will put pressure on Reserve Bank officials ahead of next week's meeting to flag when rates might rise.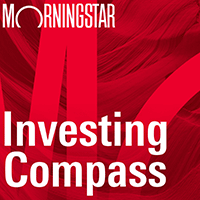 Listen to Morningstar Australia's Investing Compass podcast
Take a deep dive into investing concepts, with practical explanations to help you invest confidently.

IG Markets analyst Kyle Rodda noted the 23 per cent rise in job vacancies for May.
"Another ringing endorsement of the state of the Australian economy," he said.
Mr Rodda was one of a number of analysts who said the situation could lead to higher wages and inflation, and prompt the central bank to act.
Low rates have been a great contributor to recent share market record highs.
In the US, the S&P 500 eked out its fifth straight record closing high as investors anticipate pleasing jobs data at the end of the week.
However, traders were not so keen on the first day of the financial year.
The benchmark S&P/ASX200 index closed down by 47.4 points, or 0.65 per cent, to 7265.6.
The All Ordinaries on Thursday closed lower by 43.5 points, or 0.57 per cent, to 7541.5.
Consumer and industrial stocks lost more than one per cent.
Australia's trade surplus grew to $9.68 billion in May, a shade smaller than the record $9.75 billion set in March 2020.
Exports grew by three per cent in the months, and were only partially offset by a three per cent increase in imports.
However the figures were of little consequence to foreign exchange investors, who eased the Aussie dollar to buy 74 US cents for most of the day.
NAB head of FX strategy Ray Attrill said the US dollar had climbed since Federal Reserve board members last month brought forward rate rise estimates to 2023.
China's efforts to lower soaring prices of commodities such as iron ore also did not help.
Another notable overseas development will occur in the oil industry when OPEC+ meets overnight.
OPEC watchers said the group could leave production unchanged when ministers meet or decide to boost output, possibly by more than 1 million barrels per day or a more modest 0.5 million barrels per day.
ASX energy shares fell 0.42 per cent but were in good company as almost all industry categories slipped.
Boral board members told shareholders to reject Seven Group's latest offer.
Seven earlier said its Boral stake had reached 29.5 per cent and it could offer $7.30 per remaining share.
Seven outlined the proposal last month.
Boral shares were higher by 0.14 per cent to $7.36.
Seven shares were down 0.05 per cent to $20.34.
In banking, Bank of Queensland completed its $1.32 billion purchase of ME Bank.
Shares in the former were lower by 1.43 per cent to $8.98.
All of the big four banks traded lower.
Gold miners were one of the better parts of the market.
Northern Star climbed almost 3.68 per cent to $10.14.
Evolution gained 2.22 per cent to $4.60.
Materials shares were the only category to gain (0.08 per cent).
Iron ore specialist Fortescue was best of the big three miners and gained 1.07 per cent to $23.59.
Luxury goods retailer Cettire may capitalise on people shopping from home by offering childrens clothes.
The company flagged the move earlier this year and has started selling.
More than 6,000 childrens products are being offered to people in more than 50 countries.
Spot Gold was up 0.3 per cent at $US1774.95 an ounce; Brent crude was up 1.4 per cent at $US75.63 a barrel, Iron ore was up 2.4 per cent at $US 219.32 a tonne.
The yield on the Australian 10-year bond closed at 1.52 per cent.
Asia
At the close, China's Shanghai Composite index was down 0.07 per cent at 3,588.78.
The Hang Seng index, used to record and monitor daily changes of the largest companies of the Hong Kong stock market, was closed for a public holiday.
Japan's Nikkei 225 Index was down 0.29 per cent at 28,707.04.
Europe
The pan-European STOXX 600 index, which tracks the return of the largest listed companies across 17 European countries, was up 0.62 per cent at 455.63.
The German DAX rose 0.47 per cent to 15,603.81.
North America
The S&P 500 has reached its sixth consecutive all-time closing high as a new quarter and the second half of the year began with upbeat economic data and a broad-based rally.
The Dow Jones Industrial Average rose 131.02 points, or 0.38 per cent, to 34,633.53, the S&P 500 gained 22.44 points, or 0.52 per cent, to 4,319.94 and the Nasdaq Composite added 18.42 points, or 0.13 per cent, to 14,522.38.
Investors now eye Friday's much-anticipated employment report.
The bellwether index is enjoying its longest winning streak since early February and the last time it logged six straight all-time highs was last August.
"Historical data shows if you have a strong first half, the second half of the year was actually going even stronger," said Ross Mayfield, investment strategy analyst with Baird Private Wealth.
All three major US stock indexes ended the session in positive territory but a decline in tech shares - led by microchips - tempered the Nasdaq's gain.
The Philadelphia SE Semiconductor index slid 1.5 per cent.
"For markets so far this year, boring is beautiful," said David Carter, chief investment officer at Lenox Wealth Advisors in New York.
"Economic growth has been strong enough to support prices and many asset classes are trading with historically low volatility."
"It feels like investors left for the Fourth of July weekend about three months ago."
The ongoing worker shortage, attributed to federal emergency unemployment benefits, a childcare shortage and lingering pandemic fears, was a common theme in the day's economic data.
Jobless claims continued their downward trajectory according to the Labor Department, touching their lowest level since the pandemic shutdown, and a report from Challenger, Gray & Christmas showed planned lay-offs by US firms were down 88 per cent from last year, hitting a 21-year low.
Activity at US factories expanded at a slightly decelerated pace in June, according to the Institute for Supply Management's (ISM) purchasing managers' index (PMI), with the employment component dipping into contraction for the first time since November.
The prices paid index, driven higher by the current demand/supply imbalance, soared to its highest level since 1979, according to ISM.
"The employment and manufacturing data released today supported the idea of continued growth but at a decelerated rate," Carter added.
Friday's hotly anticipated jobs report is expected to show payrolls growing by 700,000 and unemployment inching down to 5.7 per cent.
A robust upside surprise could lead the US Federal Reserve to adjust its timetable for tapering its securities purchases and raising key interest rates.
"Too-strong economic data could perversely be a bad thing for markets if it caused the Fed to raise rates faster than expected," Carter said.
"Weak employment data may actually be welcomed."
Of the 11 major sectors in the S&P 500, consumer staples was the sole loser, shedding 0.3 per cent.
Walgreens Boots Alliance Inc dropped 7.4 per cent after it said it expects to administer fewer COVID-19 vaccine shots in the fourth quarter.
Didi Global Inc jumped 16 per cent on its second day of trading as a US-listed company.
Micron Technology Inc slid by 5.7 per cent following a report that Texas Instruments would buy Micron's Lehi, Utah, factory for $US900 million ($A1.2 billion).