News
Global Market Report - 03 December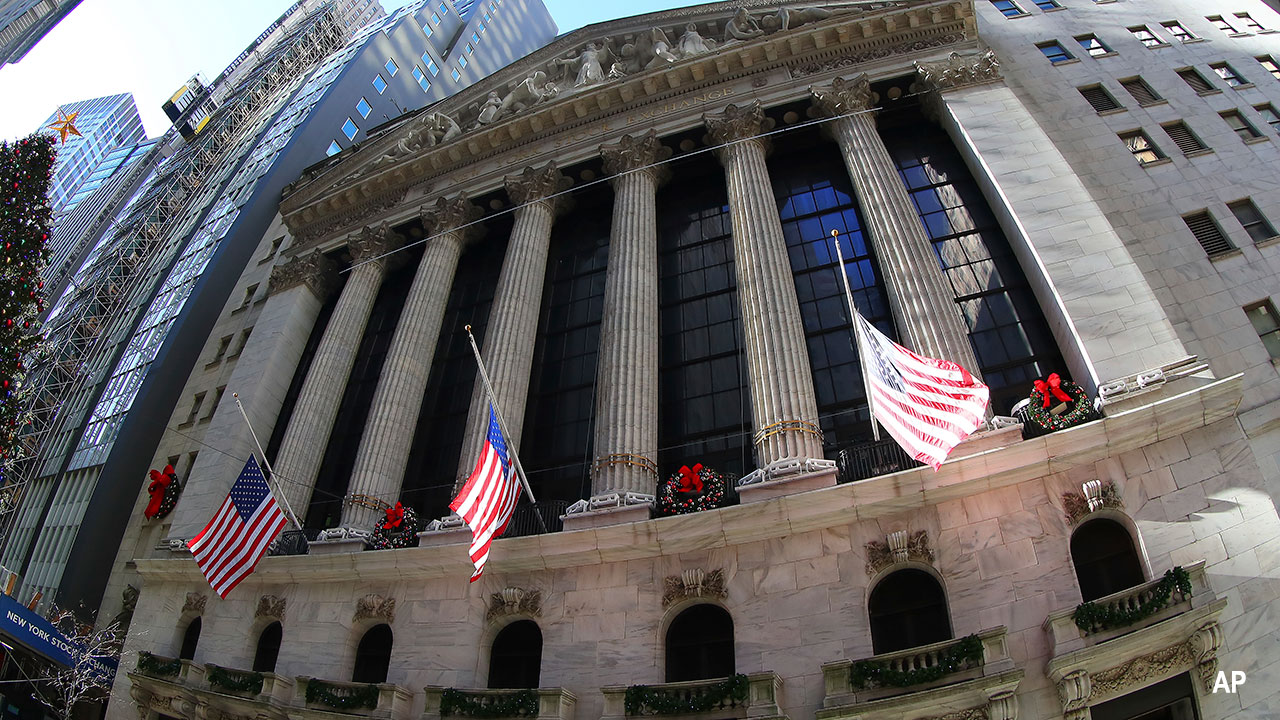 Australia
The ASX is set to rise after a strong lead from Wall Street.
The Australian SPI 200 futures contract was up 41 points or 0.56% at 7259 near 8.00 am AEST on Friday, suggesting a positive start to trading.
US stocks jumped Thursday, continuing a tumultuous week for markets driven by uncertainty about the potential impact of the Omicron variant on public health and the economy.
The S&P 500 rose 1.4% as of 4 pm New York time. The Dow Jones Industrial Average added 1.8%, or more than 600 points, while the Nasdaq Composite gained 0.8%.
The Australian dollar was buying 70.93 US cents near 8.00am AEST, down from the previous close of 71.03. The WSJ Dollar Index, which measures the US dollar against 16 other currencies, rose to 90.06.
Locally, the S&P/ASX 200 closed 0.15% lower at 7225.2, clawing back most of its early losses for a consecutive session. The benchmark had dropped as much as 0.9% following a negative lead by US stocks.
Gains by the heavyweight financial sector, industrials and utilities offset weakness among tech, health and materials stocks.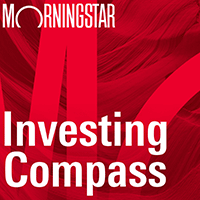 Listen to Morningstar Australia's Investing Compass podcast
Take a deep dive into investing concepts, with practical explanations to help you invest confidently.

Banks ANZ, NAB, Macquarie and Commonwealth added between 0.2% and 2.15%. Shares of gold and iron-ore miners fell, while health was weighed down by device makers Cochlear, ResMed, Fisher & Paykel and Polynovo.
Tech was the worst performing sector, falling 3.2% as Afterpay shed 6.1% after postponing a vote on its takeover by Square.
Gold futures slipped 0.8% to $US1769.70 an ounce; Brent crude snapped several days of losses, rising 1.6% to $US70 a barrel as OPEC and its allies said Thursday they will proceed with their planned production increases in January.; Iron ore was down 2.7% at US$101.62.
The yield on the Australian 10-year bond fell to 1.67%; The US 10-year Treasury yield edge higher to 1.44%.
Asia
Chinese stocks ended the session on Thursday lower, further weakening from the market's mixed trading earlier this week. The benchmark Shanghai Composite Index fell 0.1%, while the Shenzhen Composite Index lost 0.6%. The ChiNext Price Index edged down by 0.2%. The declines followed steep losses in US equities overnight, as rising Omicron concerns and the Fed's indication of inflation worries weighed on sentiment. N-Securities reckons Chinese market weakness was partly driven by declines in the US, and advises investors to monitor external risk ahead.
Hong Kong's Hang Seng Index closed 0.5% higher, thanks to gains by property developers and lenders. Property heavyweights are outperforming as companies issue more debt domestically, easing fears of a liquidity crunch, Oanda said. Country Garden gained 4.1%, Longfor Group rose 3.1% and China Overseas Land & Investment advanced 2.8%. Among banks, China Merchants Bank added 3.1% and Industrial & Commercial Bank of China rose 2.9%. Suncity Group lost 3.0% after its chairman resigned, following his arrest on illegal gambling and money-laundering allegations.
Japanese stocks fell, dragged by falls in railway and electronics stocks, as concerns persist over the Omicron Covid-19 variant and renewed travel restrictions. East Japan Railway dropped 3.5% SoftBank Group lost 5.1%, as shares of some of its portfolio companies, such as Alibaba Group Holding and DoorDash, have fallen sharply in recent sessions. The Nikkei Stock Average dropped 0.7%.
Europe
European stocks closed lower on Thursday as concerns about the Omicron coronavirus variant weigh on market sentiment. The pan-European STOXX 600 index, which tracks the performance of companies across 17 European companies fell 1.2%.
Noting that equities have swung between gains and losses this week, IG analyst Joshua Mahony says: "The see-saw week is still with us; swings in risk appetite have been dramatic and rapid over the past few sessions, and with the Vix still at an elevated level, and rallying further today, it looks like the hard-fought battle between buyers and sellers still has a way to go."
In London, the FTSE 100 slipped 0.55%.
North America
US stocks jumped Thursday, continuing a tumultuous week for markets driven by uncertainty about the potential impact of the Omicron variant on public health and the economy.
Equities rose, with the S&P 500 and Dow Jones Industrial Average more than recouping Wednesday's losses. All 11 sectors of the S&P 500 were up, with all but one rising at least 1%. Oil prices and bond yields rose. Investors already confronting rising inflation are now also evaluating the likelihood that Omicron could spur changes in government or monetary policy, which has led to pronounced volatility in recent sessions.
The S&P 500 rose 1.4% as of 4 pm New York time. The Dow Jones Industrial Average added 1.8%, or more than 600 points, while the Nasdaq Composite gained 0.8%.
"You have a demand disruption story on one hand—Omicron—and a monetary tightening issue with the Fed, so people are trying to figure out which way is up," said Austin Graff, co-chief investment officer and portfolio manager of the TrueShares Low Volatility Equity Income ETF, who is bullish on energy and financials companies.
Markets have bounced around this week in reaction to pandemic headlines. On Thursday, traders focused on comments from the World Health Organization's chief scientist suggesting vaccines were likely to still offer some protection after stocks lost ground Wednesday, when the first Omicron case was identified in the US Some investors are waiting to adjust their portfolios until more information about the new variant is available.
Meanwhile, Federal Reserve Chair Jerome Powell earlier this week opened the door to an interest-rate rise in the first half of 2022, adding to market volatility.
Shares of Vir Biotechnology fell 2.6%. The biotech firm and partner GlaxoSmithKline said its Covid-19 antibody drug was effective against the Omicron variant in early laboratory studies. Meanwhile, officials said President Biden planned to tighten Covid-19 testing timelines for travellers entering the US and extend a mask mandate on transportation.
"People are still dealing with uncertainty about Omicron and how much of a threat it poses," said Salman Baig, a multiasset investment manager at Unigestion.
The yield on the benchmark 10-year Treasury note rose to 1.447%, snapping a two-day losing streak. Markets are still reacting to comments from Mr. Powell, who suggested the central bank was prepared to accelerate tapering, said Georgina Taylor, a multiasset fund manager at Invesco. Surging inflation in recent days has pushed the Fed to combat rising costs.
Treasury yields are influenced by Fed rate-increase expectations. Rising treasury yields affect stock prices because they hurt companies by increasing borrowing costs and give investors' alternatives to stocks.
"The big question right now is, 'Where do investors go to hide out from the storm of a potential Fed move higher,' " said John Cunnison, chief investment officer at Baker Boyer.
Shares of WeWork dropped 4.6%. The office-sharing company said that it would restate several quarters of its results, including its latest one, and that there was a material weakness in its internal controls. Apple declined 0.6% after Bloomberg reported that the company had said demand for iPhones was lower than expected ahead of the holiday season.
Dollar General shares fell 2.5% after the retailer said its profit fell in the third quarter and cut its full-year guidance for same-store sales. Grocery-store operator Kroger climbed 12% after it raised its full-year guidance. Boeing climbed 6.5% after China's aviation authority issued a directive on the 737 MAX, bringing the plane a step closer to returning to Chinese skies.
Grab Holdings Ltd.'s shares turned red, falling 22%, after initially opening higher on their first day of trading in New York. The Southeast Asian ride-hailing and delivery giant completed a record-breaking merger with a special-purpose acquisition company.
Airline stocks have swung between gains and losses this week. Most recently, Alaska Air, Southwest Airlines and American Airlines added more than 6% Thursday.
Weekly jobless claims came in at 222,000, a rise from the previous week. This was lower than economists had expected, as employers held on to workers in a tight labor market.
Bitcoin extended losses into a third consecutive day, trading at around $56,550, down 0.8% from its level at 5 pm New York time on Wednesday.