News
Global Market Report - 04 January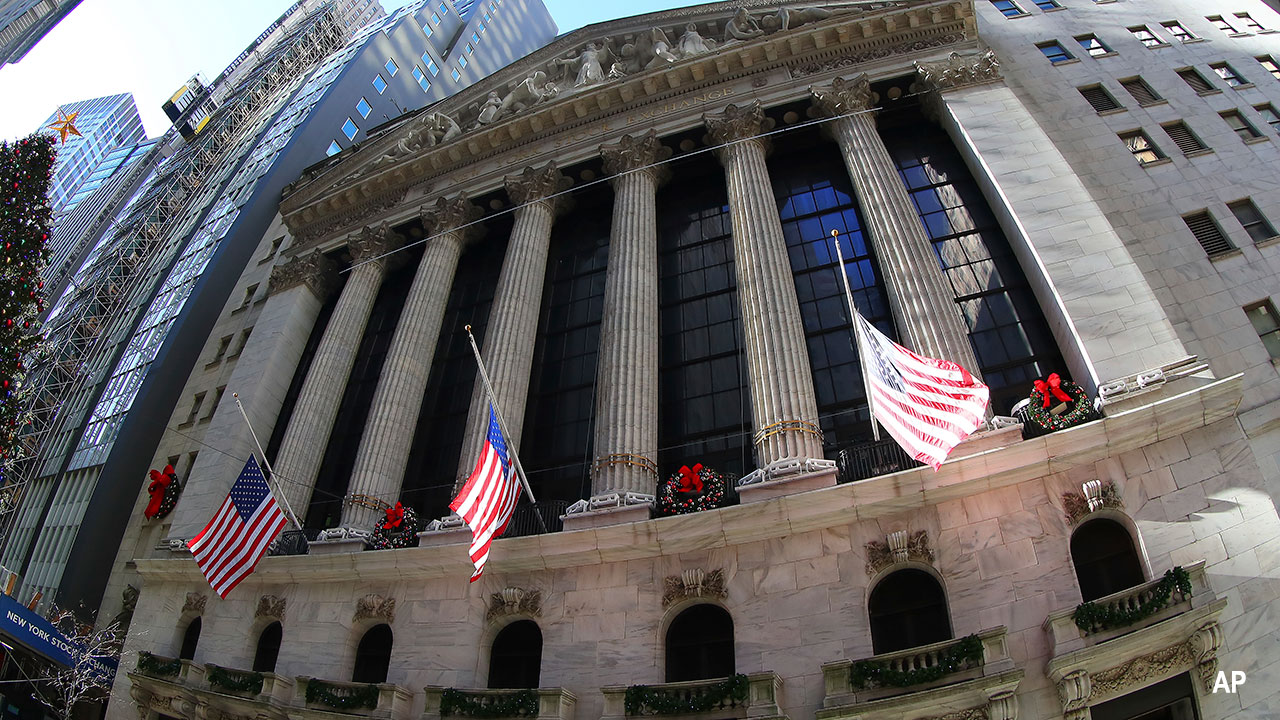 Australia
Australian shares receive a strong lead from the US, where the S&P 500 and Dow started the year with new records.
The Australian SPI 200 futures contract were down 88 points at 7349 when they last traded on 31 December. Share markets open today.
US stocks rose in the first session of 2022 and Apple briefly touched a $3 trillion market capitalisation, though investors were also monitoring cases of the Omicron variant of Covid-19.
The S&P 500 gained 0.6%, closing at a new record after a year where it rose 27% and notched 70 record highs along the way. The tech-focused Nasdaq Composite Index rose 1.1%, while the Dow Jones Industrial Average rose 0.6% to a new high.
Overseas, the Stoxx Europe 600 gained 0.4% on Monday. Markets in China, Japan were closed for a holiday. Hong Kong's Hang Seng fell 0.5%.
In the most recent session locally, the S&P/ASX 200 closed 0.9% lower to 7444.6 after an abbreviated trading day on New Year's Eve, capping a year that saw the benchmark index reach a string of record highs.
The index began the year around the 6684.25 mark and ended 2021 up 13%.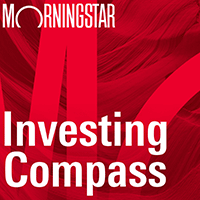 Listen to Morningstar Australia's Investing Compass podcast
Take a deep dive into investing concepts, with practical explanations to help you invest confidently.

On Friday, all sectors finished in the red. Financials, the largest sector by market value, was one of the biggest drags on the benchmark index, closing the day 1.2% lower.
The major banks were down between 0.7% and 1.6%, with NAB showing the biggest drop. Other financial companies Hub24 and Netwealth fell 4.6% and 3.0%, respectively.
Turning to commodities, gold futures declined 1.5% to $US1801.90 an ounce; Brent crude added 1.5% to $US78.94 a barrel; Iron ore rose 1.3% to US$122.26 a tonne.
In bond markets, the yield on the Australian 10-year bond increased to 1.66% while the US 10-year Treasury yield advanced to 1.64%.
The Australian dollar was buying 71.86 US cents near 8.00am AEST, down from the previous close of 72.63. The WSJ Dollar Index, which measures the US dollar against 16 other currencies, rose to 90.01.
Asia
Chinese stocks closed broadly higher on 31 December, the most recent trading day. The market's 2021 performance beat its Hong Kong counterpart and held up relatively better amid Beijing's tightened tech regulations and the country's property-sector distress. The benchmark Shanghai Composite Index rose 0.6%, bringing its full-year gains to 4.8%. The Shenzhen Composite Index added 0.5%, rising 8.6% for the year. The ChiNext Price Index, which measures the performance of emerging industries and startups, was flat. The index rose 12% for the year. The session's top winners included solar and wind-energy companies, as investors expect both an equipment price recovery and a demand boom from early next year.
Hong Kong shares ended lower on 3 January, the first trading session of 2022, with the Hang Seng Index losing 0.5%. Chinese property developers and managers retreated amid continued concerns about their debt woes as trading in China Evergrande shares was halted pending inside information. Country Garden Services fell 4.5%, while Country Garden Holdings lost 2.6%; Sunac China, Agile Group and Shimao Group shed 5.4%-9.5%. The Hang Seng Mainland Properties Index was 2.8% lower. SenseTime Group surged 41% to HK$7.75, more than doubling its IPO price after its Thursday debut. Shenzhou International was the top laggard, sliding 7.8% after it said a Covid outbreak in Ningbo will affect production.
Japanese share markets were closed on 31 December and 3 January.
Europe
European stocks started the first trading day of 2022 on a bright note, with the pan-European Stoxx Europe 600 reaching an intraday record high of 491.26 before closing 0.45% higher.
With interest rates and bond yields still at very low levels, equities remain popular among investors. Meanwhile, traders are optimistic that the Omicron variant of Covid-19 won't cause too much disruption despite its rapid spread, amid reports that it is milder than other variants.
Travel and auto stocks were among the biggest gainers, with Deutsche Lufthansa the top riser, up 5.9%. Trade remains quiet, however, with UK markets closed for a public holiday.
North America
US stocks rose in the first session of 2022 and Apple briefly touched a $3 trillion market capitalization, though investors were also monitoring cases of the Omicron variant of Covid-19.
The S&P 500 gained 0.6%, closing at a new record after a year where it rose 27% and notched 70 record highs along the way. The tech-focused Nasdaq Composite Index rose 1.1%, while the Dow Jones Industrial Average rose 0.6%. The Dow's close at 36585.06 is also a new high.
Stocks tend to rise at the start of new calendar periods, like the beginning of a new year, because of "new money" like pension funds that invest when a new period starts.
"Today looks like a classic reopening," said LPL Financial market strategist Scott Brown. He noted that Monday's gains were being driven by stocks in the energy, consumer discretionary and financial sectors. Shares in sectors that are less tied to prospects for growth, like consumer staples and healthcare, were down.
The most notable gainer was Apple, whose market capitalization briefly crossed the $3 trillion mark in the afternoon, the first company on record to be so richly valued. The stock was most recently up about 2.5% at $182.01. It would have needed to finish at about $182.86 or higher to close above $3 trillion.
To put that in perspective, Apple's market cap is larger than five of the S&P 500's sectors, according to Dow Jones Market Data: energy, utilities, consumer staples, materials or real estate.
Apple aside, investors are still treading cautiously, as most see a rockier path ahead for stocks this year. The initial rollout of Covid-19 vaccines and the easing of restrictions to contain the spread of the coronavirus, along with easy-money policies from central banks, helped support markets last year. The unwind of the Federal Reserve's bond-buying program and likely interest-rate increases could weigh on markets in 2022. Stocks have benefited from low rates, which have fuelled riskier investments.
While some investors expect that inflation, which reached a 39-year high in November, has peaked, others are worried that Omicron could prolong supply-chain disruptions, adding further pressure to prices.
"It's going to be a little bit bumpier than 2021. The three big questions that we ended the year with are still here: Omicron, inflation and supply chains, and the Fed," said Esty Dwek, chief investment officer at FlowBank. "There's definitely potential for outperformance for equity markets. I don't think we'll see 20% plus but we could see double-digits."
Signs that the Omicron variant may cause significantly milder effects than earlier strains also supported sentiment heading into the start of the year. Money managers are hopeful this will limit mobility restrictions that weigh on economic growth.
"The wave we are seeing now, you see a lot of cases but you see less people in the hospitals and less deaths. That will give reassurance to markets," said Geir Lode, head of global equities at Federated Hermes.
Despite the uncertainty, investors have history on their side. Since 1980, the S&P 500 has risen at least 10% in a quarter 24 times—including the most recent quarter, when it rose 10.6%. It has added to those gains in 20 of the next 23 quarters, said Frank Cappelleri, executive director at brokerage firm Instinet.
Moreover, the index has gained more than 10% annually for the last three years, a long stretch of gains that has happened only four other times, Mr. Cappelleri said. The index rose again in three of the four previous occurrences.
In corporate news, tech shares will once again be in focus. The annual Consumer Electronics Show begins this week in Las Vegas, live this time as opposed to last year's virtual conference. Companies that are even tangentially related to technology, from car makers to education to healthcare, will be there in one form or another.
The S&P 500's tech sector was up 1%. Amazon, Meta and Verizon were all higher. Microsoft was down 0.5%.
Shares of Tesla jumped 14% after Elon Musk's electric-vehicle maker said annual vehicle deliveries surged 87% in 2021, growing at their fastest pace in years.
Investors are watching Chinese economic activity and policies to assess how strong global growth will be this year and whether the nation's strict Covid-19 prevention measures will put further pressure on supply chains and inflation. The Winter Olympics next month in Beijing are built around a "Covid zero" approach that could affect economic activity, Ms. Dwek said.