News
Global Market Report - 07 December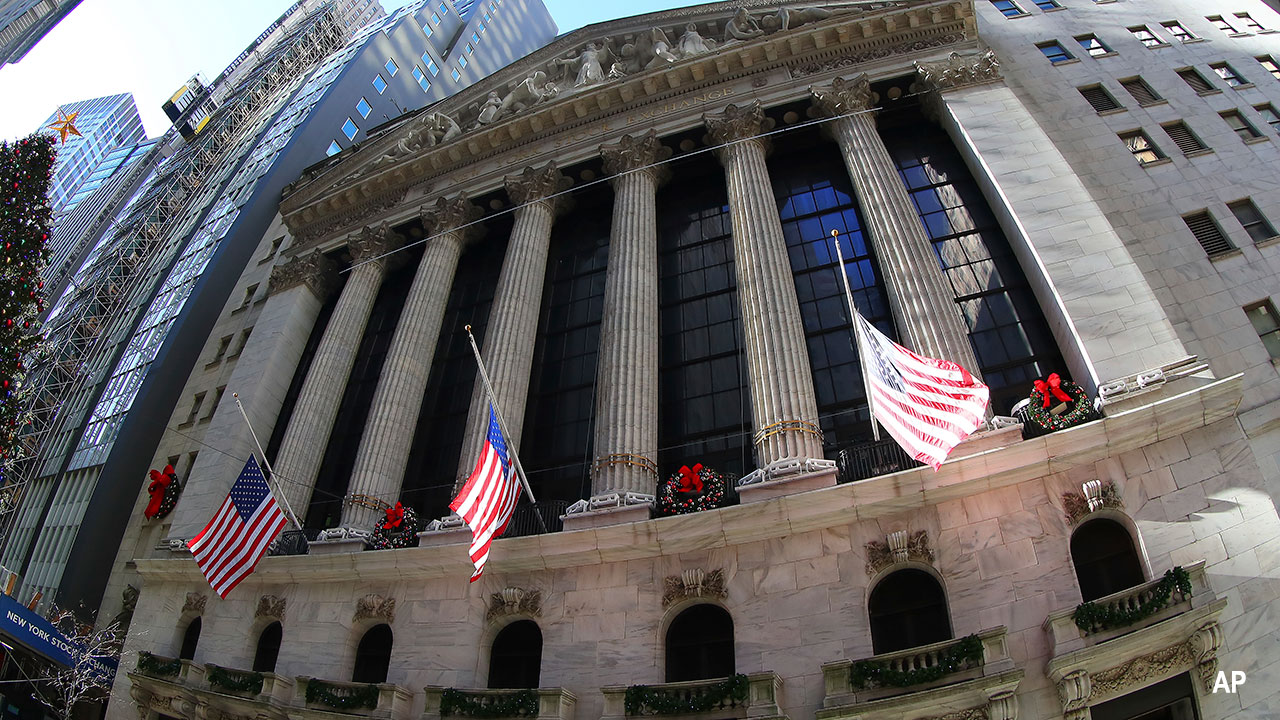 Australia
The ASX is set to rise after Wall Street jumped amid positive news about Omicron's severity.
The Australian SPI 200 futures contract was up 23 points or 0.3% at 7308 near 8.00 am AEST on Tuesday, suggesting a positive start to trading.
US stock indexes finished higher as investors assessed early indicators that the Omicron Covid-19 variant may be causing milder illness than previously feared.
The S&P 500 advanced 1.2%, regaining ground after closing down 0.8% Friday. The Dow Jones Industrial Average added 1.9% while the Nasdaq Composite rose 0.9%.
The Australian dollar was buying 70.44 US cents near 8.00am AEST, up from the previous close of 69.97. The WSJ Dollar Index, which measures the US dollar against 16 other currencies, rose to 90.27.
Locally, the S&P/ASX 200 closed 0.1% higher at 7245.1, helped along by consumer staples stocks.
Energy and industrials stocks rose 0.6% and 0.7%, respectively, while the consumer staples sector added 1.9%, and utilities gained 2.0%.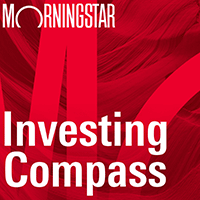 Listen to Morningstar Australia's Investing Compass podcast
Take a deep dive into investing concepts, with practical explanations to help you invest confidently.

The technology sector was the biggest drag on the index, falling 2.2%. Afterpay fell 4.3% after it told the market there was a delay to its vote on a merger with Square, while Zip lost 10%.
Metcash climbed 7.3% after reporting a A$128.8 million first half profit for fiscal 2022, up 3% on year. Coles rose 2.7%, while Woolworths put on 2.6%. Bapcor fell 5.6% after bringing forward its CEO's retirement end date.
Gold futures edged down 0.2% to $US1780.30 an ounce; Brent crude jumped 5.2% to $US73.49 a barrel; Iron ore was up 0.5% at US$102.83.
The yield on the Australian 10-year bond fell to 1.57%, with the US 10-year Treasury yield rebounding to 1.44% on Monday after notching its biggest one-week fall since June 2020 last week.
Asia
Chinese stocks ended lower, weakening after Friday's gains, in spite of positive signals by Premier Li Keqiang that the government may soon introduce monetary easing measures. The benchmark Shanghai Composite Index lost 0.5%, while the Shenzhen Composite Index lost 1.2%. The ChiNext Price Index, a measure for emerging industries, declined the most, ending 2.1% lower. The downturn came in part due to concerns over geopolitical risk for Chinese tech companies, after US regulators earlier finalized a rule that would delist foreign stocks for failure to comply with certain audit requirements.
Japanese stocks closed lower on Monday, dragged by falls in tech and pharmaceutical stocks, as rising prospects for Fed's potential tightening raise concerns about global growth. SoftBank Group fell 8.2% following selloffs in some of its portfolio companies such as Didi Global and Alibaba Group Holding. The Nikkei Stock Average closed 0.4% lower.
Hong Kong stocks ended the session down, extending a broad downturn since last week, as Chinese tech giants continued to weigh on the market. The sector's weakness stemmed from investor concerns about geopolitical risk, after US regulators finalized a rule that could allow them to delist foreign stocks for failing to meet certain audit requirements. The benchmark Hang Seng Index lost 1.8%, while the Hang Seng TECH Index dived 3.3%. Alibaba was among the biggest decliners with a 5.6% drop.
Europe
European stocks climbed as investors bet the impact from the Omicron variant would be mild. The pan-European STOXX 600 index, which tracks the performance of companies across 17 European companies jumped 1.28%.
In London, some of the biggest beneficiaries were leisure companies and airlines, such as IAG Group and Intercontinental Hotels Group, as the EU reported that it could consider easing travel restrictions to South Africa in a few days. Elsewhere, energy stocks, such as Shell and BP, made gains as crude prices increased after Saudi Arabia raised its official selling price for Asian customers. The FTSE 100 index rose 1.54%.
North America
US stock indexes finished higher as investors assessed early indicators that the Omicron Covid-19 variant may be causing milder illness than previously feared, while bitcoin and other cryptocurrencies edged up from weekend lows.
The S&P 500 advanced 1.2%, regaining ground after closing down 0.8% Friday. The Dow Jones Industrial Average added 1.9% while the Nasdaq Composite rose 0.9%.
In recent days, markets have swung on conflicting signals from scientists and vaccine makers regarding the severity of the Omicron variant and how well the existing vaccines may work against it. It still may be weeks before a more definitive picture forms. The uncertainty has caught investors in limbo, making it harder to know whether or not to adjust portfolios.
Lucid Group declined 5.1% after disclosing that it had been subpoenaed by the Securities and Exchange Commission in relation to the deal that took the company public this summer. Tesla Inc. shares fell as much as 6.4%, tumbling from its $1 trillion market value in early trading hours, but then recovered losses in the afternoon. The SEC opened an investigation into complaints related to whistleblower allegations that the company failed to properly disclose fire risks associated with solar panel defects.
"In the tech space, the promise of high double-digit growth is no longer enough," said James Gaul, portfolio manager and senior vice president at Knights of Columbus Asset Advisors. "We're seeing a situation now where investors are wary of any whiff of bad news. The higher the multiple, the more severe the damage if your story isn't perfect."
Media company BuzzFeed Inc. made its debut on Nasdaq through a special-purpose acquisition company. The shares fell 10.6%.
Some investors are still digesting Friday's weaker-than-expected nonfarm payrolls for November and a lower-than-expected unemployment rate. Investors are closely watching the Fed's next move to see if it will accelerate its rate-increase timeline.
"The market shouldn't overreact to just one bad month of nonfarm payrolls, especially in light of the volatility," said Dave Sekera, Morningstar's chief US market strategist, who recommends holding value over growth stocks.
Cryptocurrency exchange Coinbase declined 0.5%. Bitcoin and other cryptocurrencies including ether and Solana edged up from weekend lows. Bitcoin traded at around $49,090, nearly 8.6% down from its level at 5 pm New York time on Friday, but up from Saturday's low of $42,000.
Kohl's rose 5.4% after an activist investor urged the retailer to consider a sale of the company.
Oil prices rose on expectations for higher energy demand as lockdown fears receded and Saudi Aramco raised its official selling prices for all grades of crude into Asia for January. Global benchmark Brent crude advanced 5.2% to trade at $73.49 a barrel. On the other hand, natural gas plummeted 11% to $3.67 a million British thermal units, on pace for the lowest settle value since July.
"The move suggests that the Saudis have confidence in the demand outlook, and the market appears to be taking comfort in that," said analysts at Dutch bank ING.
Some positive news emerged over the weekend, boosting market sentiment. A small study of people hospitalized from Omicron in South Africa found a pattern of milder illness than in previous waves of Covid-19, though scientists cautioned it was too early to say for sure.
US chief medical adviser Anthony Fauci said on CNN that there didn't appear to be a "great deal of severity" to Omicron, adding the same caveat. Meanwhile, regulators said Sunday that the Food and Drug Administration planned to streamline authorization for revamped vaccines.
"It seems like this is not going to lead to the worst-case scenario. I wonder if we're being complacent, but the early indicators suggest we're not," said Fahad Kamal, chief investment officer at Kleinwort Hambros.