News
Global Market Report - 07 January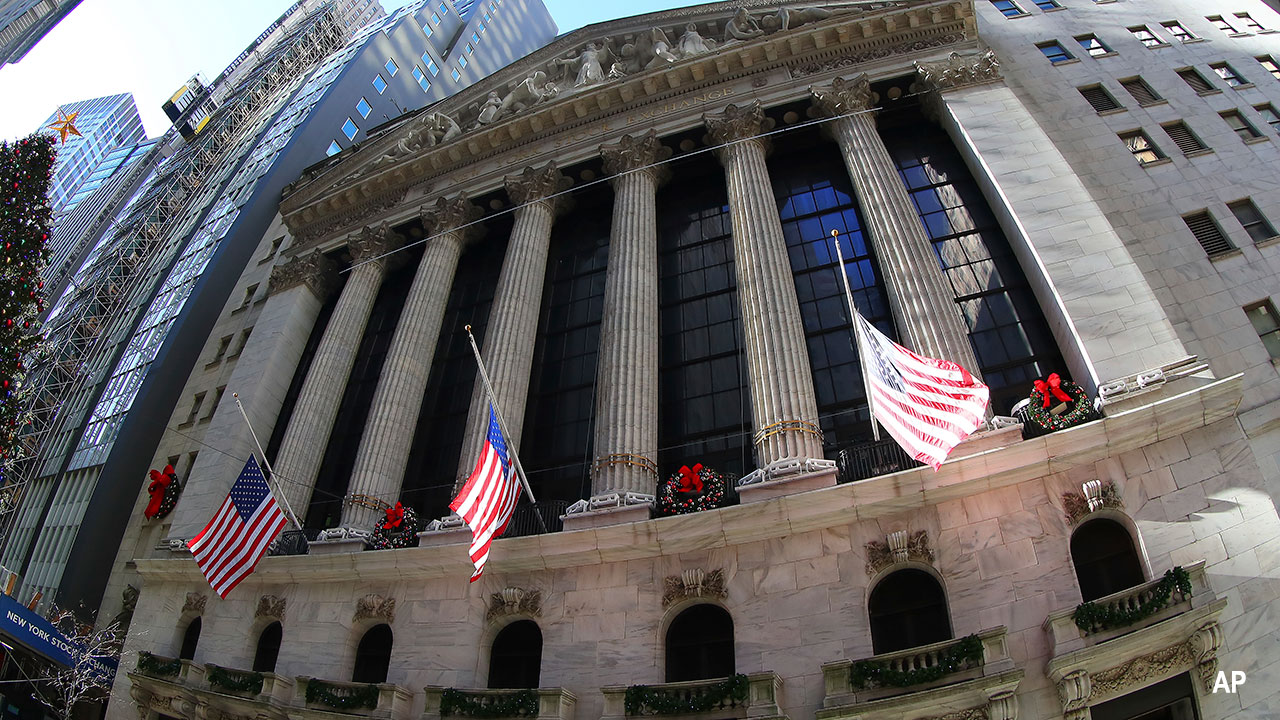 Australia
The S&P/ASX 200 looks set to jump at the open after its worst daily performance since September 2020.
The Australian SPI 200 futures contract were up 97 points or 1.3% to 7365 near 7:10am AEDT suggesting a positive start to trading.
US stocks fell Thursday in a choppy trading session, dragged down by investor worries about the impact the Federal Reserve would have on markets if it raises interest rates faster than once anticipated.
All three major U.S. indexes fell toward the end of the session, erasing intraday gains. The S&P 500 and the technology-heavy Nasdaq Composite both declined 0.1% each in 4 p.m. trading. The Dow Jones Industrial Average lost about 170 points, or 0.5%.
Locally, the S&P/ASX 200 closed 2.7% lower at 7358.3, slumping to its worst daily performance since September 2020 amid intensifying Covid-19 worries and signs the US Federal Reserve could raise rates sooner than previously expected.
Every sector lost ground as Australia reported a daily record of more than 72,000 new Covid-19 cases, with tech the worst-hit. It shed 6.4% amid heavy losses by sector heavyweights Afterpay, WiseTech and Xero. Afterpay gave up 11%, hitting an 18-month low A$71.85.
Major banks ANZ, Westpac, NAB and Commonwealth fell by between 1.35% and 3.1%, while health stocks tumbled as the Covid surge forced the postponement of elective surgeries.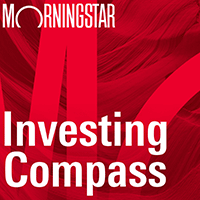 Listen to Morningstar Australia's Investing Compass podcast
Take a deep dive into investing concepts, with practical explanations to help you invest confidently.

Commodity markets were mixed Thursday. Brent-crude futures, the benchmark in energy markets, rose 1.5% to $81.99 a barrel after violence erupted in Kazakhstan, a major oil producer. Precious metals, which typically fall when interest rates rise, lost ground, with silver dropping 4.2% to $22.17 a troy ounce.
Asia
Chinese shares closed lower, tracking broad declines among other Asian equities after the Fed's latest meeting minutes showed it may raise interest rates faster than expected. The Shanghai Composite Index was 0.3% lower at 3586.08, the Shenzhen Composite Index slipped 0.1% to 2481.33 and the ChiNext Price Index fell 1.1% to 3127.48. Investors will remain focused on developments pertaining to China's property market, Oanda says, noting that China Evergrande's upcoming debt restructuring talks to delay its onshore bond payment will likely continue to weigh on Chinese markets. Auto stocks were lower, with SAIC Motor, BYD Co. and Great Wall Motor down 1.6%, 1.3% and 3.0%, respectively.
Hong Kong's Hang Seng Index rises 0.2% to 22949.47 after swinging moderately between gains and losses in early trade. Traditional economy stocks are likely to be supported by Chinese Premier Li Keqiang on Wednesday stressing the need to strengthen cross-cyclical adjustments and intensify implementation of tax and fee cuts, KGI Research says, referring to media reports. Best performers on the HSI include Alibaba Group, which gains 4.3% and Shenzhou International Group adding 2.3%. Meanwhile, Wuxi Biologics falls 4.2%. The Hang Seng TECH Index is 0.2% higher at 5334.05.
Japanese stocks are lower early on, dragged by falls in electronics stocks, as prospects increase for the U.S. central bank to raise interest rates sooner. Sony Group is down 5.8% and Lasertec is 2.7% lower. Investors are focusing on Covid-19 infection trends and the government's response as local media reported that the government is considering measures to limit restaurants' operating hours in the Okinawa, Hiroshima and Yamaguchi prefectures. The Nikkei Stock Average is down 0.9% at 29071.89.
Europe
The pan-European Stoxx Europe 600 index is down 0.9% at 489.59, tracking falls in U.S. stocks late Wednesday after U.S. Federal Reserve minutes pointed to the risk of faster interest-rate rises. "Fed minutes last night put the cat amongst the pigeons, sparking a selloff on Wall Street that saw tech stocks particularly hard hit once again," IG analysts say. "We should continue to see the consequences of last night's minutes play out today, with growth stocks still firmly out of favor."
Tech stocks have fallen the most, while financial stocks edge higher on prospects of tighter monetary policy. Germany's Dax index falls 0.8%, France's CAC 40 falls 1%, while the U.K.'s FTSE 100 is down 0.3%
North America
US stocks fell Thursday in a choppy trading session, dragged down by investor worries about the impact the Federal Reserve would have on markets if it raises interest rates faster than once anticipated.
All three major U.S. indexes fell toward the end of the session, erasing intraday gains. The S&P 500 and the technology-heavy Nasdaq Composite both declined 0.1% each in 4 p.m. trading. The Dow Jones Industrial Average lost about 170 points, or 0.5%.
Markets have kicked off 2022 with choppy trading this week. Volatility accelerated Wednesday after minutes of the Fed's most recent meeting showed officials eyeing a faster timetable for raising rates. That sent major indexes including the Nasdaq falling, with the index posting its biggest daily loss since February.
The choppiness continued on Thursday, with major U.S. indexes swinging between gains and losses for portions of the session.
Treasury yields rose for a fourth consecutive day, reflecting investors' conviction that the fast-spreading Omicron variant won't stop the Fed tightening monetary policy to tame inflation. The yield on the 10-year Treasury note climbed to 1.733%, up from 1.703% Wednesday.
Among the S&P 500's 11 sectors, the energy and financials sectors emerged as leaders, rising 2.5% and 1.6%, respectively. Bank of America, Wells Fargo and Citigroup each rose nearly 2% or more, getting a boost from rising bond yields.
Small-cap stocks were also a bright spot. The Russell 2000 index, which measures the performance of such companies, rose 0.5%
Choppiness plagued technology and growth stocks. Tesla lost 2.2%, paring steeper losses earlier in the session. Netflix dropped 2.2%. Facebook parent Meta Platforms jumped 3.3%.
Fund manager Cathie Wood's flagship ARK Innovation exchange-traded fund lost 0.4%. Meme stocks traded in mixed territory with GameStop rising 0.8% and AMC Entertainment losing 1.5%. Stocks popular among individual investors are off to a rocky start this year.
Cryptocurrencies edged lower. Bitcoin fell 1% to about $43,212 Thursday, according to CoinDesk, compared with its value at 5 p.m. Wednesday.
"As you transition from maximum liquidity to policy that's becoming less accommodative, you want less exposure to those more speculative areas of the market," said Keith Lerner, co-chief investment officer at Truist Advisory Services. "One of our main theses for coming into this year is that we are positive yet realistic. On the positive side it's that we still think markets have upside based on a solid economy and strong profits. But the realistic side is that...we expect more normal pullbacks."
Investors are bracing for the possibility of a volatile spell for tech stocks, which have powered the market higher since the early-pandemic slump in 2020. Shares of companies such as Apple and Microsoft have benefited from low interest rates on top of blockbuster earnings helped by the shift to home working.
Rates, however, look set to increase, potentially as soon as March. Although investors say stocks can continue to rise in a period of rising rates that reflect a growing economy, tech shares and momentum stocks such as Tesla are seen as vulnerable.
"We could be in for a rough ride," said Lars Skovgaard Andersen, investment strategist at Danske Bank Wealth Management. Mr. Andersen expects the volatility to last at least until tech companies begin to report earnings later this month, which he said could encourage investors to buy those stocks back.
Mr. Andersen sees the selloff as a buying opportunity but intends to target the broad market and European banks that stand to benefit when rates rise, rather than U.S. tech.
Money managers say the catalyst for Wednesday's selloff and the market's continued volatility Thursday was the publication of minutes from the Fed's December policy meeting. They showed officials believed rising inflation and a tight labor market could call for lifting short-term rates "sooner or at a faster pace than participants had earlier anticipated."
Some officials also thought the Fed should start shrinking its $8.76 trillion portfolio of bonds and other assets relatively soon after beginning to raise rates, the minutes said. Investors pushed yields on government bonds higher. In turn, that hurt tech stocks whose future cash flows are worth less in today's terms when a higher discount rate is applied.
Traders in interest-rate futures are pricing in a 71% chance that the Fed will raise its short-term target rate from its range of 0% to 0.25% by the end of its March meeting. That is up from about 32% a month ago, shortly after Omicron emerged, according to CME Group data.
On the economic front, Labor Department data showed there were 207,000 initial jobless claims, a proxy for layoffs, last week. A tightening labor market is one factor behind the Fed's pivot toward raising rates sooner than the central bank had previously signaled.
The Labor Department's December jobs report will be issued Friday. Economists surveyed by The Wall Street Journal are expecting the U.S. to have added 422,000 jobs.