News
Global Market Report - 1 December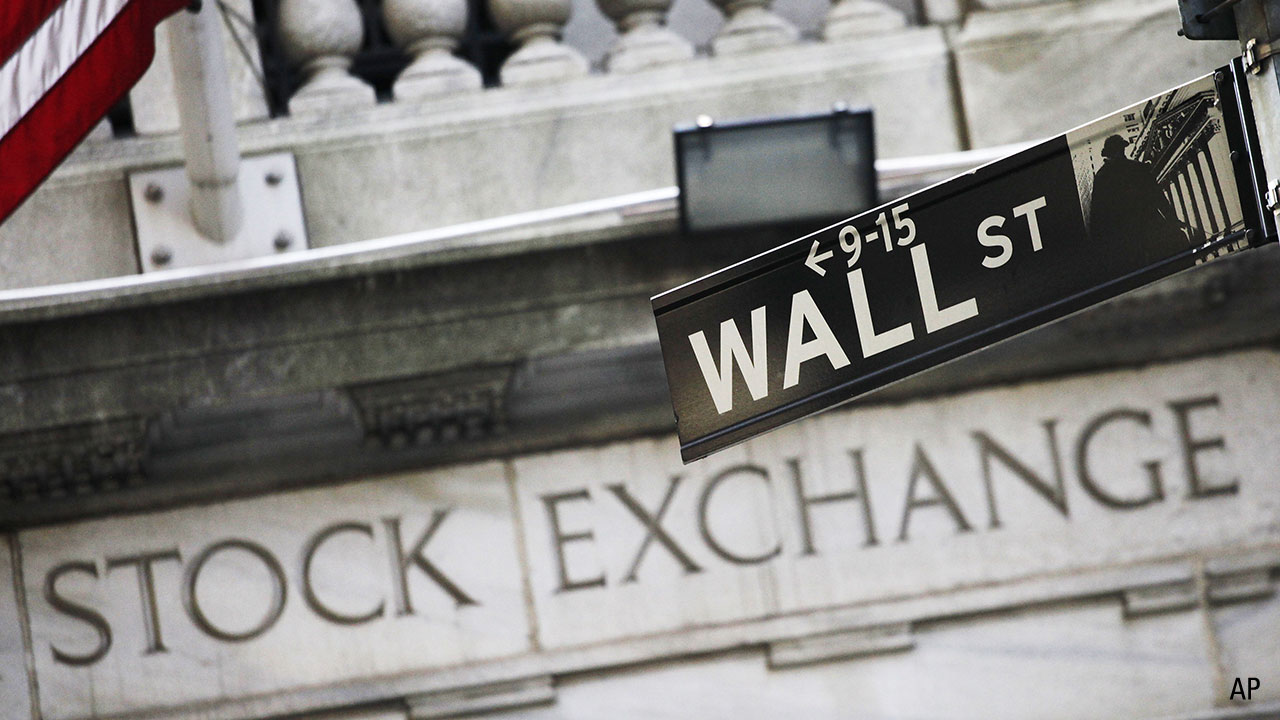 Australia
Australian shares are set to dip following losses on Wall Street as investors took profits from a soaring S&P500.
The Australian SPI 200 futures contract was down 1 point, or 0.2 per cent, to 6,527 points at 8.30am Sydney time on Tuesday, suggesting a negative start to trading.
Wall Street stocks fell on Monday as investors took profits after a sharp rally that has put the benchmark S&P 500 index on course for its best November ever.
The Dow Jones Industrial Average was down 1.2 per cent at 29,551.03 points, while the S&P 500 lost 0.68 per cent at 3,613.57. The Nasdaq Composite dropped 0.27 per cent to 12,173.35.
Locally, Scott Morrison has demanded China immediately remove the offensive tweet and called on the Communist nation to reset its aggressive posture and engage in dialogue "without condition".
The ASX200 has had its best month on record, with gains of 9.96 per cent coming amid optimism for a coronavirus vaccine and US election results.
The record, set after trade closed on Monday, topped the 8.78 per cent of April when investors began adjusting to the impacts of the coronavirus in Australia. The S&P/ASX200 benchmark index was set up in 2000.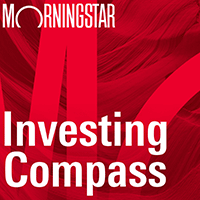 Listen to Morningstar Australia's Investing Compass podcast
Take a deep dive into investing concepts, with practical explanations to help you invest confidently.

Meanwhile in Monday trade, the ASX200 closed lower by 83.3 points, or 1.26 per cent, to 6,517.8. The All Ordinaries closed lower by 74.7 points, or 1.1 per cent, to 6,742.1.
Gold was down 0.3 per cent at $US1,779.82 an ounce; Brent oil was down 1.4 per cent to $US47.50 a barrel; Iron ore was up 1.6 per cent to $US131.63 a tonne.
Meanwhile, the Australian dollar was buying 73.57 US cents at 8.30am, down from 73.88 US cents at Monday's close.
Asia
China's blue-chip index scaled a near 5½-year high on Monday, led by gains in traditional industries, as upbeat factory activity data showed continued recovery in the world's second-largest economy amid the coronavirus outbreak.
The CSI300 index rose 1.3 per cent to 5,045.01 points, its highest since June 18, 2015, while the Shanghai Composite Index gained 1.1 per cent to 3,444.84 points.
In Hong Kong, stocks fell as energy firms dragged. The Hang Seng index dropped 0.5 per cent to 26,760.53 points, while the Hong Kong China Enterprises Index lost 0.2 per cent to 10,771.61.
The Hang Seng energy slumped 5.6 per cent by midday, led by China's national offshore oil and gas producer CNOOC Ltd tumbling 10.4 per cent after news of US blacklisting.
Japan's benchmark Nikkei closed lower on Monday but posted its biggest monthly gain in nearly 27 years, as optimism over progress in covid-19 vaccine development and fading uncertainty surrounding the US election boosted risk appetite.
The Nikkei share average ended 0.79 per cent lower at 26,433.62, snapping its four consecutive sessions of gains. But the index saw a 15 per cent jump in November, its biggest monthly gain since January 1994.
Europe
Europe's benchmark stock index posted its biggest monthly gain on record on the prospect of easing coronavirus restrictions and hopes for a covid-19 vaccine, but ended Monday lower with eyes on the Brexit trade deal negotiations.
Five weeks ahead of the deadline, talks in London between Britain and the European Union over the weekend were "quite difficult" and "massive divergences" remained on the most thorny elements of fisheries, economic fair play and settling disputes, an EU source said.
"While my belief in a deal being reached is still intact, time is fast running out and you have to wonder how long it can go on before we see a wobble in the markets," said Craig Erlam, senior market analyst at OANDA Europe.
London's blue-chip stocks gave up early gains to close down 1.6 per cent, while the pan-European STOXX 600 index lost 1 per cent at the end of a month that saw it surge nearly 14 per cent.
The gains were driven by hopes of a more stable US trade policy under Joe Biden's presidency, and promising results for major coronavirus vaccine candidates, with Moderna's application for US and European emergency authorisation on Monday being the latest.
France's CAC 40 jumped 20 per cent this month, while Spain's IBEX and Italy's MIB rose more than 22 per cent each. German shares and UK blue-chips gained more than 12 per cent.
Oil and gas stocks were the biggest decliners in Europe, down 3.4 per cent, with Total SE, BP and Royal Dutch Shell sliding around 5 per cent as crude prices slipped on uncertainty about whether OPEC+ would agree to extend its deep output cuts at talks this week.
At the bottom of the STOXX 600 was Dutch bank ABN Amro, down 8.9 per cent after saying it would cut almost 3,000 jobs by 2024.
Siltronic shares, meanwhile, jumped 7.6 per cent after the German silicon wafer maker said it was in advanced talks to be bought by Taiwan's GlobalWafers in a 3.75-billion-euro ($6.1 billion) deal.
Germany's main DAX index gave up its gains at the close, ending down 0.3 per cent with consumer and healthcare stocks leading declines. Data on Monday showed that a newly introduced VAT cut pushed annual consumer prices lower further in November.
North America
Wall Street stocks fell on Monday as investors took profits after a sharp rally that has put the benchmark S&P 500 index on course for its best November ever.
All 11 major S&P 500 sectors fell, with the energy index leading losses with a 3.5 per cent decline, tracking a drop in crude prices.
Microsoft Corp dipped 1.3 per cent and weighed more than any other stock on the S&P 500, followed by declines in Amazon.com Inc, Alphabet Inc and Facebook Inc.
IHS Markit topped gains on the S&P 500 after data giant S&P Global agreed to buy the financial information provider in a $44 billion deal that would be the biggest corporate acquisition of 2020.
Month-end rebalancing of portfolios played into Monday's weakness, analysts said, as investors cashed in on gains after a strong month marked by updates of covid-19 vaccines making headway and hopes of a swift economic rebound next year.
A rotation into energy, industrials and financials, all expected by many investors to outperform as the economy recovers from its downturn, have driven gains of more than 10 per cent for the S&P 500 in November and put the Dow Jones Industrial Average on track for its biggest monthly gain since 1987.
"I would attribute (Monday's drop) to compounding concerns over the coronavirus, combined with the market just looking to digest some of the recent gains over the past month," said CFRA Chief Investment Strategist Sam Stovall.
"When you sprint and get out of breath, you have to slow down to catch your breath."
After an explosion in infections and business restrictions this month that stalled the US labor market recovery, the focus has shifted to Tuesday's address by Fed Chair Jerome Powell before the Senate Banking Committee, the Fed's Beige Book on Wednesday and the monthly jobs report on Friday. Graphic: S&P 500 set for its best November ever.
The Dow Jones Industrial Average was down 1.2 per cent at 29,551.03 points, while the S&P 500 lost 0.68 per cent at 3,613.57. The Nasdaq Composite dropped 0.27 per cent to 12,173.35.
US Health Secretary Alex Azar on Monday said the first two vaccines against the novel coronavirus could be available to Americans before Christmas.
Moderna rallied 17 per cent after it unveiled plans to apply for US and European emergency authorisation for its covid-19 vaccine.
Macy's Inc and Kohl's Corp slipped between 3 per cent and 5 per cent as masked shoppers turned up in smaller numbers at major US retailers on Black Friday, as early online deals and concerns about a spike in covid-19 cases dulled enthusiasm for mall trips.
Nikola Corp sank 24 per cent as the company and General Motors Co announced a reworked deal on a fuel-cell partnership that eliminates an equity stake in the startup for the Detroit automaker and plans for building its electric pickup truck.