News
Global Market Report - 1 February

Australia
Australian shares are likely to open flat after a mixed session on Wall Street overnight.
The SPI200 futures contract was up 5 points, or 0.09 per cent, at 5,809.0 at 8am Sydney time, indicating a quiet start for the benchmark ASX/200 on Friday.
Yesterday, a strong performance by the energy and mining sectors was not enough to save the ASX from being weighed down by troubled financials at the close. The benchmark S&P/ASX200 index was down 22 points, or 0.37 per cent, to 5,864.7 at 4.30pm on Thursday, while the broader All Ordinaries was down 13.9 points, or 0.23 per cent, at 5,937.3.
The Aussie dollar is little changed, buying 72.65 US cents down from 72.69 US cents on Thursday.
On Wall St, the Dow Jones Industrial Average fell 5.96 points, or 0.02 per cent, to 25,008.9, the S&P 500 gained 23.65 points, or 0.88 per cent, to 2,704.7 and the Nasdaq Composite added 98.66 points, or 1.37 per cent, to 7,281.74.
Facebook and Amazon beat expectations, reporting strong earnings.
Copper prices hit a seven-week high overnight and iron ore prices continued to march higher but the increases were tempered by data indicating shrinking activity in China's manufacturing sector.
ASIA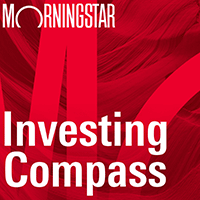 Listen to Morningstar Australia's Investing Compass podcast
Take a deep dive into investing concepts, with practical explanations to help you invest confidently.

Asian markets finished broadly higher today with shares in Hong Kong leading the region. The Hang Seng is up 1.08 per cent while Japan's Nikkei 225 is up 1.06 per cent and China's Shanghai Composite is up 0.35 per cent.
In China, an official measure of the country's manufacturing improved in January but forecasters say economic activity is sluggish as Chinese leaders try to resolve a tariff battle with Washington.
The purchasing managers' index issued on Thursday by the government statistics agency and an industry group rose 0.1 points on a 100-point scale but stayed below a level that shows activity expanding.
Measures for employment and domestic demand weakened. China's economic growth sank to a three-decade low in 2018 after activity decelerated in the final quarter of the year.
EUROPE
European markets finished mixed as of the most recent closing prices.
The FTSE 100 gained 0.39 per cent and the CAC 40 rose 0.36 per cent. The DAX lost 0.08 per cent.
The STOXX 600 ended the day up 0.04 percent but rose a strong 6.1 per cent in January, its best monthly performance since October 2015, as global markets recovered from a turbulent 2018.
Economic indicators showed, however, that concerns for the European economy were warranted. Italy has slipped into technical recession, German retail fell at the fastest rate in 11 years, British car production posted its biggest drop since 2009, and euro zone growth was the slowest in four years.
NORTH AMERICA
In the US, Wall Street has extended its rally as strong earnings from Facebook added to optimism after the Federal Reserve's dovish remarks the previous day, while investors waited for the outcome of US-China trade talks.
Amazon too has again topped Wall Street expectations, posting revenue up 20 per cent to $US72.4 billion, and a record net profit of $US3 billion for the fourth quarter of 2018.
The ecommerce giant's net income increased 58 per cent, to $US3 billion in the fourth quarter, or $US6.04 per diluted share.
The Dow Jones Industrial Average fell 5.96 points, or 0.02 per cent, to 25,008.9, the S&P 500 gained 23.65 points, or 0.88 per cent, to 2704.7 and the Nasdaq Composite added 98.66 points, or 1.37 per cent, to 7281.74.
Of the 210 S&P 500 companies that have reported fourth-quarter results, 71 per cent have topped profit estimates, according to Refinitiv data.
The Dow was dragged down by losses in DowDuPont, which fell 9.2 per cent after the chemical maker's revenue fell short of expectations.