News
Global Market Report - 10 March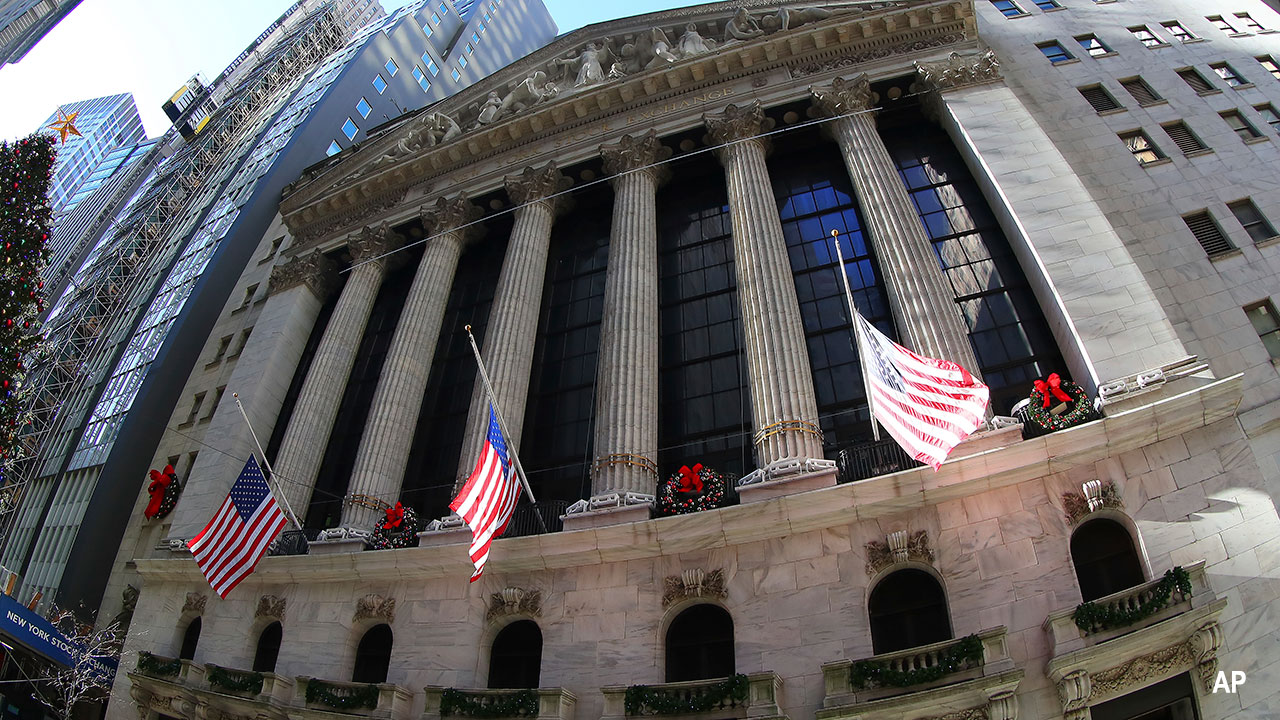 Australia
Australian shares are poised to rise after US and European shares snapped losing streaks and rebounded strongly amid a plunge in oil prices and optimism about a diplomatic solution to the war in Ukraine.
ASX futures were up 22 points or 0.3% at 7059 as of 8.00am AEST, suggesting a positive start to trading.
The S&P 500 rose 2.6%, while the technology-focused Nasdaq Composite Index added 3.6%. The Dow Jones Industrial Average advanced 653 points, or 2%. All three indexes broke a four-session losing streak.
European markets led the rebound after Russia's foreign ministry spokeswoman said on Wednesday the country would prefer to achieve its aims via talks. The pan-European Stoxx Europe 600 jumped 4.7%, the biggest one-day gain since March 2020. Investors are also looking to an EU summit on Thursday for new spending proposals to counter the economic impact of Russia's invasion of Ukraine.
Days of breakneck gains in oil markets reversed sharply overnight after the United Arab Emirates said it would support increasing production within the OPEC oil cartel. The global benchmark Brent Crude fell 12% to US$112.98 as of 8.00am AEST.
"Whenever we get days where there is a respite in commodity prices, we're likely to see stocks react positively," said Kristina Hooper, chief global market strategist at Invesco.
Locally, the S&P/ASX 200 closed 1% higher at 7053.0 on Wednesday, snapping a three-day losing streak amid strength from banks and volatile tech stocks. The benchmark had lost 2.4% over the past three sessions but shrugged off a negative lead by US indexes to move back above the 7000-point level.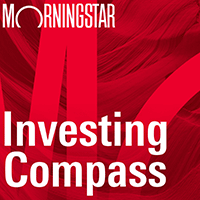 Listen to Morningstar Australia's Investing Compass podcast
Take a deep dive into investing concepts, with practical explanations to help you invest confidently.

The heavyweight financial sector added 1.5% after RBA Gov. Philip Lowe acknowledged the chance of an interest-rate rise in 2022. Lenders ANZ, Westpac, Macquarie, NAB and Commonwealth gained between 1.3% and 1.9%.
NEXTDC, Block, WiseTech, Life360 and Novonix put on between 4.3% and 8.3%, as the tech sector bounced from recent heavy losses.
Commodity markets reversed days of breakneck gains. Gold futures lost 2.3% to $1996.80; Iron ore fell 2.9% to US$157.55 per tonne; the Bloomberg Commodity Index, which tracks 23 commodities, dropped 5.1%.
A rebound in risk appetite also saw investors retreat from safe haven bonds. The US 10-Year Treasury Notes yield jumped to 1.94%. At home, the yield on the Australian 10-year bond rose to 2.31%. Yields rise when prices fall.
The Australian dollar gained overnight and was buying 73.22 US cents as of 8.00am AEST, up from the previous close of 72.69. The WSJ Dollar Index, which measures the US dollar against 16 other currencies, fell to 90.85.
Asia
Chinese stocks closed lower, as investor sentiment remained muted amid continued geopolitical uncertainties after the US banned imports of oil and other energy sources from Russia. The benchmark Shanghai Composite Index fell 1.1% and the Shenzhen Composite Index lost 1.1%. The ChiNext Price Index was 0.6% lower. Industrial companies such as steel producers and chemicals suppliers were the top losers, as sharply higher oil and coal prices are expected to pressure their profitability.
In Hong Kong, the Hang Seng Index fell 0.7% after swinging between gains and losses during the session amid worry over new US sanctions against Russia. The US has done something which many were hoping it wouldn't do: stop importing Russian oil and other energy products, AvaTrade says. Among the worst performers on the HSI were Country Garden, which shed 7.1%, and China Overseas Land & Investment, which lost 4.1%. Wharf (Holdings) fell 5.0% after striking a cautious tone for 2022. Meanwhile, Cathay Pacific Airways rose 4.7% after reporting a narrower loss in 2021 than in 2020. Most tech stocks fared better, with Xiaomi, NetEase and Meituan all rising more than 2%. The Hang Seng TECH Index closed 0.3% higher.
Japanese shares ended lower, weighed by electronics stocks, as uncertainty persisted over the war in Ukraine and its impact on global trade. Nidec lost 4.1% and TDK dropped 3.2%. The Nikkei Stock Average fell 0.3%. Ukraine headlines remained in focus as the US banned imported oil and other energy sources from Russia.
Europe
European stocks closed higher on hopes for resolution to the Russia-Ukraine conflict and the prospect of increased EU fiscal stimulus. The pan-European Stoxx Europe 600 rose 4.7%, the biggest one-day gain since March 2020.
Russia's foreign ministry said it would prefer to reach its goal of ensuring Ukraine's neutral status through talks.
"This appears to have been construed as an increased willingness on the part of Russia to want to expedite an end to hostilities," CMC Markets says. "Markets are also garnering a level of support from speculation that EU leaders might be on the cusp of pulling together a fiscal stimulus plan at a specially convened EU summit tomorrow."
In London, the FTSE 100 rose 3.3%, as markets in Europe saw a sizeable rebound following comments from Russia's foreign ministry saying that it would be better if their goals in Ukraine were achieved through talks, CMC Markets UK says.
BP and Shell were lower on the back of a decline in oil prices, but Russian miners Evraz and Polymetal rebounded strongly after both said that they didn't consider themselves at risk of being affected by Russian sanctions.
Russia's stock market remained closed, though its currency trading was open. In the offshore market, the ruble edged slightly lower in volatile trading to around 128 rubles to the dollar. Pricing of Russia's currency has been choppy since the country imposed measures to stem its selloff, and Western banks have shunned Russian assets.
North America
US stocks jumped and oil prices dropped Wednesday, extending a volatile spell as investors track the economic fallout of the war in Ukraine.
The S&P 500 rose 2.6%, while the technology-focused Nasdaq Composite Index added 3.6%. The Dow Jones Industrial Average advanced 653 points, or 2%. All three indexes broke a four-session losing streak.
The war in Ukraine has fuelled big moves in stocks, commodities, currencies and bonds. For investors, analyzing the direction of the conflict, fast-changing Western sanctions on Russia and their effects on the global economy is challenging.
"The market sentiment and the daily movement, and even the intraday movement, certainly has been whipsawed by the headlines surrounding the conflict in Ukraine," said David Sekera, Morningstar's chief US market strategist.
The turbulence has sent stock indexes spiralling, erasing much of the gains of the past year. Both the Dow industrials and the Nasdaq -- which has entered a bear market, falling more than 20% from November's peak -- closed Tuesday at levels last seen roughly a year ago. Analysts said Wednesday's rally could be markets taking a pause.
"People have to be very cautious here in chasing this dip, especially as these economic impacts and fears start affecting our economy as well through consumer confidence," said Jerry Braakman, president and chief investment officer of First American Trust.
A surge in oil prices, given new momentum by the US embargo on Russian energy, has raised concerns that sustained inflation and lower economic growth could collide, which could lead to a 1970s stagflationary era. Major central banks were on track to begin tightening monetary policy before Russia invaded Ukraine. Federal Reserve Chairman Jerome Powell said last week that he planned to propose a quarter percentage-point rate increase at the central bank's meeting this month. Consumer-price index data released on Thursday morning will provide clues to investors about the pace of inflation.
Brent-crude futures, the international benchmark, declined $16.84 a barrel, or 13% to $111.14, the largest one-day percentage decline since April 2020. The US has banned imports of Russian oil and gas, while Russian President Vladimir Putin has issued a decree banning exports of unspecified commodities and raw materials.
"Whenever we get days where there is a respite in commodity prices, we're likely to see stocks react positively," said Kristina Hooper, chief global market strategist at Invesco.
The jump in equity markets spurred investors to pull back from haven assets Wednesday. The ICE US Dollar index, which tracks the currency against a basket of others, lost 1%, on pace for largest one-day drop since March 2020. That pullback comes after a winning streak that pushed the greenback to its highest level in nearly two years. The yield on 10-year Treasury notes edged up to 1.944% from 1.870% Tuesday. Yields and bond prices move in opposite directions.
Gold prices, another asset that investors perceive as relatively safe, lost $54.20 a troy ounce, or 2.7%, to $1,985.90, the largest one-day dollar and percentage decline since June 2021. Trading in the nickel market was suspended for another day, following violent moves Tuesday that sent the metal surging to briefly top the $100,000-a-ton mark for the first time.
In New York trading, travel and textile stocks rallied. Cruise lines Carnival and Royal Caribbean added 8.8% and 5.6%, respectively. American Airlines Group and United Airlines Holdings added 5.9% and 8.3%, respectively. Tapestry Inc. gained 11%, on pace for its best session since April 2020.
Goldman Sachs on Monday raised its 2022 estimates for share buybacks in the S&P 500 to $1 trillion. Jessica Bemer, portfolio manager at Easterly Investment Partners, said companies' strong balance sheets are providing investors comfort.
"We know that the market is essentially operating in quicksand. We're not sure if today is the low or tomorrow is the low, but we do know that these companies will continue to exist and survive," she said.
Energy shares, which have outperformed this year, declined. Halliburton declined 5.2% and Marathon Oil fell 2.9%.
In the cryptocurrency market, bitcoin mounted a comeback after its recent slide, rising about 10% from its 5 pm New York closing price to trade around $42,396. On Wednesday, President Biden signed an executive order instructing agencies across the federal government to consider the creation of a US digital currency.