News
Global Market Report - 10 September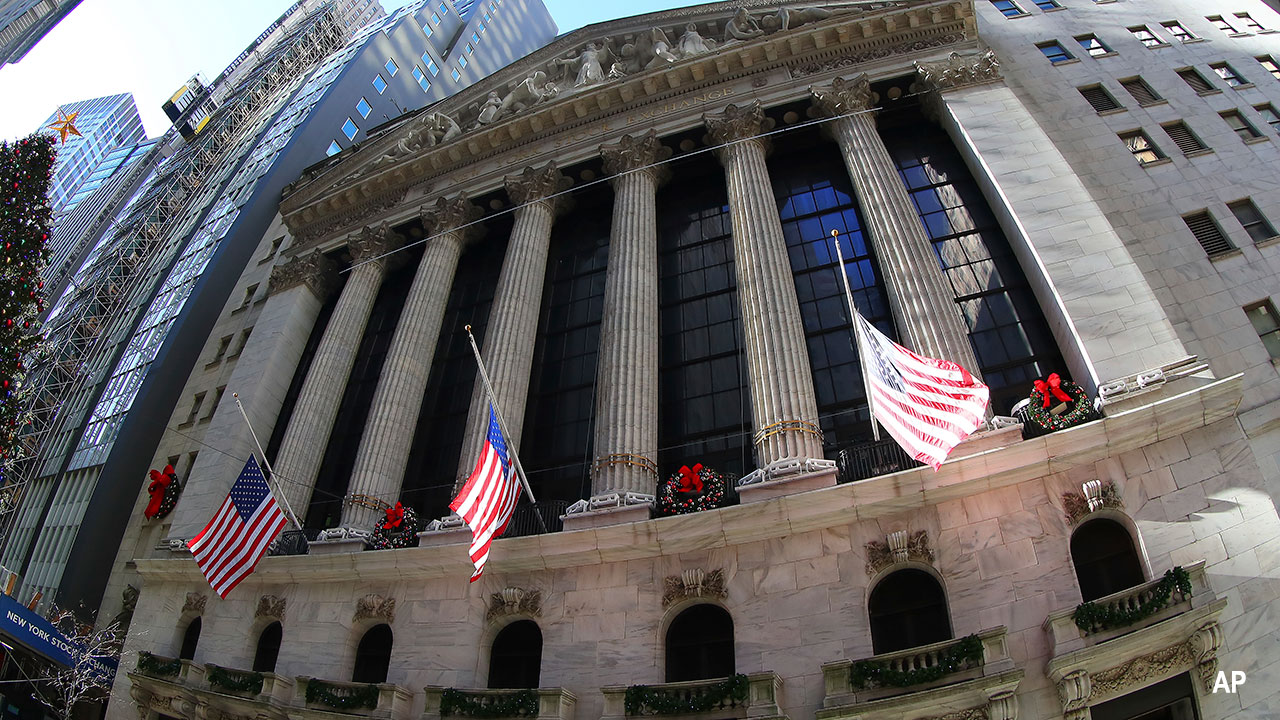 Australia
The ASX is set to open higher after Wall Street fell for a second day and the European Central Bank announced it would slow its bond-buying program.
The Australian SPI 200 futures contract was up 25 points or 0.3 per cent at 7,391 near 7.30 am Sydney time on Friday, suggesting a positive start to trading.
US stocks fell, as investors weighed declining jobless claims against continuing concerns about the threat of the Delta variant of the coronavirus.
The S&P 500 shed 0.5%, while the Dow Jones Industrial Average lost 0.4%, with both indexes finishing lower for a fourth consecutive session. The technology-heavy Nasdaq Composite fell 0.3%.
Trading so far in September has been choppy, and major US indexes have largely finished each session with small losses or gains. Money managers say that some of those moves have been driven by uncertainty surrounding the future pace of the US economic recovery, especially with the continuing threat of Covid-19.
The Australian dollar was buying 73.68 US cents near 6.50am AEST, up from the last close of 73.64. The WSJ Dollar Index, which measures the US dollar relative to 16 foreign currencies, fell to 87.12.
Locally, the S&P/ASX 200 closed Thursday 1.9% lower at 7369.5, as widespread losses pulled the benchmark to its worst one-day loss since February. The tech, telco, industrials, materials, energy and financial sectors all lost more than 2% as the index slumped to its lowest close since July 21.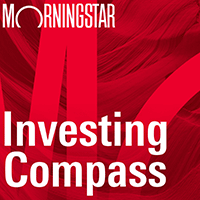 Listen to Morningstar Australia's Investing Compass podcast
Take a deep dive into investing concepts, with practical explanations to help you invest confidently.

Tech stocks weighed heaviest as Afterpay and Xero fell by 3.1% and 4.3%, respectively. The heavyweight materials sector tumbled 2.1% amid weakening iron-ore prices and closed 15% below its July 29 peak. Banks NAB, Westpac, ANZ and Commonwealth dropped by between 1.6% and 2.3%.
Only six ASX 200 component stocks finished higher, led by ResMed and Whitehaven Coal.
Gold futures rose 0.4% to $US1800 an ounce; Brent crude was down 1.6% at $US71.45 a barrel; Iron ore was down 1.5% to $US130.26.
The yield on the Australian 10-year bond fell to 1.26%; The yield on the US 10-year note slipped to 1.30%.
Asia
Thursday saw a mixed trading session across Asia, with mainland Chinese stocks continuing their rebound while Hong Kong and Japan slumped.
Chinese stocks advanced, as cyclical sectors continued their uptrend, led by steelmakers and coal miners. Coal prices, which aided China's August producer prices rising at the fastest pace in 13 years, could remain elevated. The Shanghai Composite Index rose 0.5%, the second-highest closing this year.
Hong Kong shares, however, retreated as video-game companies led losses after Chinese regulators earlier told Tencent and NetEase to adhere to new online-gaming industry rules. Reports of Beijing temporarily suspending approval for new online games in China also spooked investors.
The benchmark Hang Seng Index ended 2.3% lower, while the Hang Seng Tech Index dropped 4.5%. Tencent retreated 8.5% and NetEase slid 11%. Other technology companies also declined as regulatory risks weighed. Alibaba Group slipped 5.8% and Meituan shed 4.8%.
Japanese stocks also fell, dragged by declines in technology and pharmaceutical stocks, as profit-taking kicked in following the recent surge on hopes for an economic stimulus. The Nikkei Stock Average fell 0.6%. Investors are focusing on comments from candidates for a ruling-party chief, to be elected later this month.
Europe
London's FTSE 100 moved 1.01% lower to 7024.21 on Thursday, down for a third consecutive day.
European stocks had a volatile session after the European Central Bank (ECB) said it will moderately reduce the pace of asset purchases under its Pandemic Emergency Purchase Programme. The pan-European STOXX Europe 600 index, which tracks the return of the largest listed companies across 17 European countries, pared initial losses to close 0.06% lower at 467.57.
"The ECB is preparing to adjust policy for higher inflation, though it's hardly talking about it getting out of control," Premier Miton Chief Investment Officer Neil Birrell says.
"The asset-purchasing program will be the first tool used, but it is unlikely to be a drastic reduction. They'll continue to walk the tightrope of providing support and not hurting growth prospects," he says.
North America
US stocks fell Thursday, as concerns about slowing US economic growth and rising Covid-19 cases weighed on investor sentiment.
All three major US indexes sank, closing near their session lows, after erasing gains notched earlier in the day. The S&P 500 and Dow Jones Industrial Average both fell for a fourth consecutive session, their longest losing streak since mid-June.
The benchmark index lost 20.79 points, or 0.5%, to finish at 4493.28 and the Dow shed 151.69 points, or 0.4%, to end at 34879.38. The technology-heavy Nasdaq Composite fell 38.38 points, or 0.3%, to 15248.25
Trading so far in September has been choppy, and major indexes have largely finished each session with small losses or gains. Money managers say that some of those moves have been driven by uncertainty surrounding the future pace of the US economic recovery, especially with the continuing threat of rising Covid-19 cases and hospitalizations in many states.
There have some signs of slowdown. The Federal Reserve's Beige Book report showed Wednesday that economic growth softened slightly in early July through August, as consumers cut spending and businesses grappled with supply-chain bottlenecks and labor shortages. The report, which collects anecdotes from around the country, noted a pullback in activities such as travel and dining out due to safety concerns over the Delta variant.
Still, a mix of positive data has helped offset some of those concerns. New figures Thursday showed that the number of Americans who applied for first-time unemployment benefits, a metric that is seen as a proxy for layoffs, fell to 310,000 in the week ended Sept. 4, marking a pandemic low. Claims have trended lower since mid-July, a sign that employers are holding onto workers.
Some investors and analysts say they wouldn't be surprised if stocks retreated in the weeks or months ahead, with many noting that the S&P 500 hasn't suffered a 5% pullback since October. Still, many add that they see few alternatives outside of stocks.
"We have been among the voices saying...we are overdue for a correction, " said Lauren Goodwin, economist and portfolio strategist at New York Life Investments. But, she added, "What choices do investors have? Is there an alternative to equities when rates are so low and [forecasts show] the economy is still growing?"
Many economists expect US gross domestic product to grow in the third quarter, though some have lowered earlier forecasts.
In the days and weeks ahead, investors say they will be closely watching for signs regarding when the Federal Reserve will begin to pare back easy-money policies implemented during the pandemic. In an interview with The Wall Street Journal, Federal Reserve Bank of Atlanta President Raphael Bostic said he believes the central bank will be able to pull back on its asset buying this year, though he doesn't anticipate a decision to do so will come at the Fed's meeting this month.
"We're slightly more cautious," said Charles Hepworth, an investment director at GAM Investments. "It does feel that people are getting a bit freaked out by valuations. The Delta variant transmission is a threat for global growth. If you get tapering too soon, that risks derailing the recovery."
Among the S&P 500's 11 sectors Thursday, only three groups—financials, energy and materials—finished the day higher, with financials leading the way. For individual stocks, Moderna was was the best performer for the benchmark index on a percentage basis, adding 7.8%, or $33.02, to finish at $455.92, extending its blockbuster year-to-date gains to 336%.
Shares of GameStop ended higher, adding 38 cents, or 0.2%, to finish at $199.18, reversing losses that came earlier in the day after the videogame retailer reported mixed second-quarter results.
Lululemon Athletica shares gained $39.86, or more than 10%, to end at $420.71, a new all-time high, after it posted revenue that exceeded its guidance and analysts' expectations.