News
Global Market Report - 11 January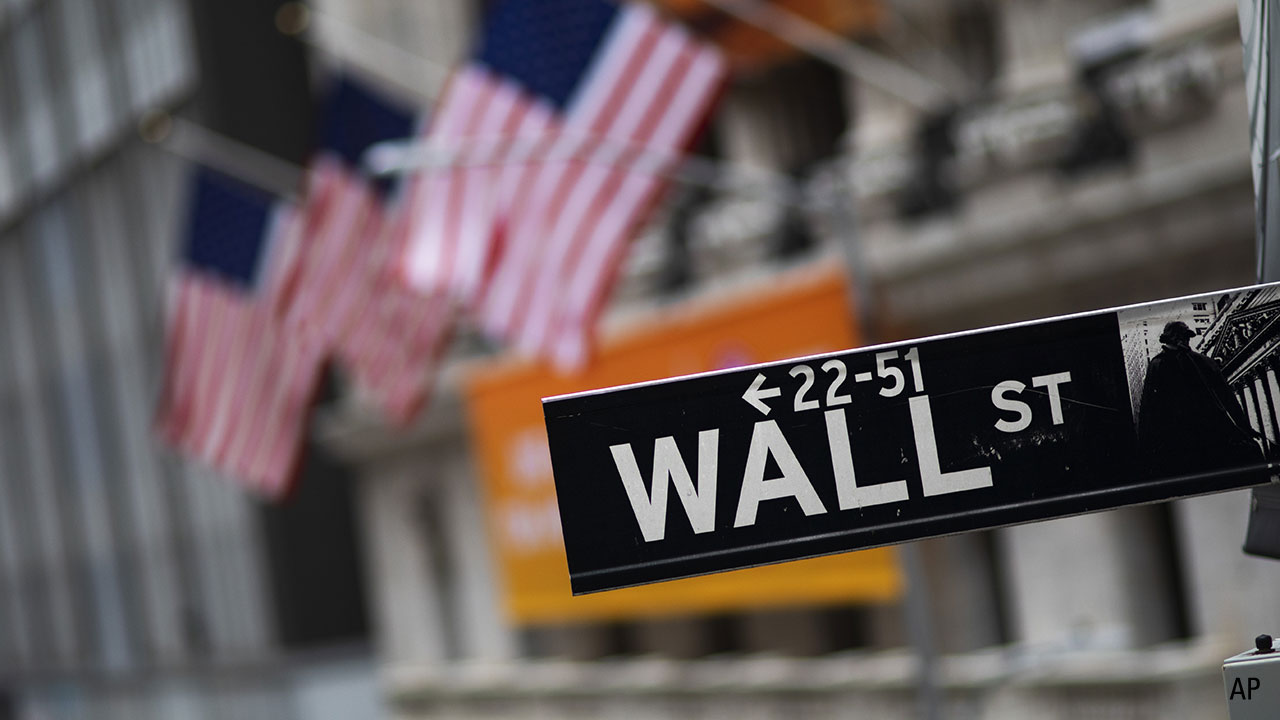 Australia
Australian shares are set to rise following records on Wall Street last week as investors cheered the size of pandemic stimulus.
The Australian SPI 200 futures contract was up 7 points, or 0.1 per cent, at 6,704 points at 8.30am Sydney time on Monday, suggesting a positive start to trading.
Wall Street scaled new highs on Friday as hopes of more stimulus from Washington were shaken a bit by a senator's comments but later bolstered after US President-elect Joe Biden said his economic package will be in the trillions of dollars.
The Dow Jones Industrial Average rose 56.84 points, or 0.18 per cent, to 31,097.97. The S&P 500 gained 20.89 points, or 0.55 per cent, to 3,824.68 and the Nasdaq Composite added 134.50 points, or 1.03 per cent, to 13,201.98.
Locally, tax cuts and low income concessions have put $7 billion in the pockets of nearly eight million Australians in the past six months, underpinning a boom in household spending that has partially offset the impact of COVID-19 closures, The Australian reports.
Investors' first week of ASX trading for 2021 has been the best in eight weeks, as expectations of greater economic stimulus in the US helped local indices close higher on Friday.
The S&P/ASX200 benchmark index closed higher by 45.9 points, or 0.68 per cent, to 6,757.9 on Friday.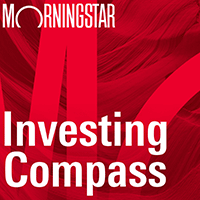 Listen to Morningstar Australia's Investing Compass podcast
Take a deep dive into investing concepts, with practical explanations to help you invest confidently.

The All Ordinaries closed higher by 43.7 points, or 0.63 per cent, at 7,024.2.
Gold was down 3.4 per cent to $US1,849.01 an ounce; Oil was up 3.0 per cent to $US55.99 a barrel; Iron ore was up 0.8 per cent to $US173.06 a tonne.
Meanwhile, the Australian dollar was buying 77.60 US cents at 8.30am, down from 77.71 US cents at Friday's close.
Asia
China stocks closed slightly lower on Friday, with the blue-chip CSI300 index retreating from a 13-year high, as investors booked profits following a six-session rally amid worries over Sino-US tensions.
The CSI300 index fell 0.3 per cent, to 5,495.43, while the Shanghai Composite Index shed 0.2 per cent, to 3,570.11.
Hong Kong stocks closed at a near 11-month high on Friday, boosted by hopes of an economic recovery later in the year and gains in other Asian markets.
The Hang Seng index rose 1.2 per cent to 27,878.22, the highest closing level since 17 February, 2020, and the China Enterprises Index gained 21 1.5 per cent, to 10,955.55 points.
The dollar-denominated Nikkei share average rose above its peak hit in 1989 to a record high on Friday, supported by hopes of larger US economic stimulus after Democrats regained the narrow control of the US Senate.
The Nikkei rose 2.36 per cent to 28,139.03, which would be 270.828 in dollar terms at the current dollar/yen exchange rate, above its peak of 270.82 marked in December 1989.
Europe
European stocks logged their strongest weekly gains since November on Friday, with Germany's DAX hitting a record high on the back of better-than-expected economic data and encouraging earnings updates from chipmakers.
The pan-European STOXX 600 index rose 0.7 per cent to bring gains for the first week of 2021 to 3 per cent, largely driven by hopes that a Democrat sweep of the US Senate would lead to a large US fiscal stimulus package.
That, along with optimism that the rollout of coronavirus vaccines will fuel a strong global recovery, boosted US and Asian markets to all-time highs. Europe's STOXX 600 trades nearly 5 per cent below its record high hit in February 2020.
Germany's DAX index outperformed, gaining 0.6 per cent, after data showed both industrial output and exports rose more than expected in November.
"Germany is the powerhouse in Europe. If you get data out with value, especially at these uncertain times, that is going to push prices up and that seems to be what is happening now," ETX Capital analyst Michael Baker said.
A European Commission monthly survey showed economic sentiment in the euro zone ticked up in December, but inflation held in negative territory, lending weight to expectations of loose monetary policy in the bloc.
Tech stocks topped sectoral gains as chipmakers Infineon, AMS and ASM International rose between 1.6 per cent and 6.9 per cent after global peers Micron Technology Inc and Samsung Electronics Co Ltd reported strong earnings.
Franco-Italian chipmaker STMicroelectronics rose 1.9 per cent after its revenue estimate for the fourth quarter came in above the previous range.
Travel stocks got a boost after French catering and food services group Sodexo raised its margin outlook for the first-half of 2021. Its shares jumped 10.5 per cent to the top of STOXX 600, while peer Compass gained 4.2 per cent.
Economically-sensitive miners surged 11.5 per cent on the week, the best performance since April 2016, while oil and gas stocks were up 9.5 per cent over the same period.
The UK's FTSE 100, heavy on bank and commodity stocks, added just 0.2 per cent to stand 6 per cent higher on the week. Retailer Marks & Spencer slipped 2.4 per cent after it reported another big fall in sales of clothing and homewares in the three months leading up to Christmas.
"It is very clear the gulf between the food business and the clothing and home unit is widening," said David Madden, market analyst at CMC Markets UK.
Swiss bank Credit Suisse fell 3.6 per cent after it forecast a net loss for its fourth quarter due to higher provisions for a long-running dispute in the US.
North America
Wall Street scaled new highs on Friday as hopes of more stimulus from Washington were shaken a bit by a senator's comments but later bolstered after US President-elect Joe Biden said his economic package will be in the trillions of dollars.
The latest rally in the Dow, S&P 500 and Nasdaq overcame labor market data early in the day that showed the US economy shed jobs for the first time in eight months in December as the country buckled under the COVID-19 onslaught.
But late in the session, the S&P retreated slightly from its most recent peak following a report that Democratic US Senator Joe Manchin opposed bigger direct checks before addressing the coronavirus pandemic. The remarks unsettled investors who expect further stimulus payments.
"It's amazing how sensitive we are to the slightest tweaking of when and how big the stimulus will be," said Ed Moya, senior market analyst at OANDA in New York.
"Stocks are going to start to price in a bigger economic relief package from the Biden administration," Moya said. "That is going to continue to be the driver on equities."
Biden said his administration's economic package will also include unemployment insurance and rent forbearance. The package will be unveiled next Thursday, he said.
"It is necessary to spend the money now," Biden told reporters. "The answer is 'yes,' it will be in the trillions of dollars, an entire package."
Positive vaccine data and expectations of a bigger fiscal package and infrastructure spending under a Democratic-led US Congress have pushed the S&P 500 above 3,800 points for the first time, and set all three major indexes on track for weekly gains.
The Democrats are going to want to inject a lot of stimulus and spending into the economy, which in the near term will be good for economic growth, said Ross Mayfield, investment strategy analyst, at Baird.
"The market is pleased with the result," he said.
Some Wall Street analysts expect an equity pullback in the near-term as exuberance from unprecedented monetary and fiscal stimulus has led to a "frothy" market.
But a resumption in consumer spending, together with the restocking of business inventories as COVID-19 restrictions ease, should lift economic activity in 2021, said Jeff Schulze, investment strategist at ClearBridge Investments in a note.
Economy-linked financials, materials and industrials, which have outperformed their peers and scaled record levels this week, dropping more than 1 per cent at one point during the session.
Market participants looked past a report that congressional Democrats plan to introduce articles of impeachment against US President Donald Trump on Monday, after a violent crowd of his supporters stormed the US Capitol on Wednesday.
The Dow Jones Industrial Average rose 56.84 points, or 0.18 per cent, to 31,097.97. The S&P 500 gained 20.89 points, or 0.55 per cent, to 3,824.68 and the Nasdaq Composite added 134.50 points, or 1.03 per cent, to 13,201.98.
Volume on US exchanges was 14.40 billion shares.
The S&P 500 closed above 3,800 points for the first time on Thursday, while the Dow and the Nasdaq posted their fourth straight weekly gains.
For the week, the S&P rose 1.83 per cent, the Dow added 1.61 per cent and the Nasdaq gained 2.43. per cent
Electric car-maker Tesla jumped 7.8 per cent, taking its market capitalisation to more than US$800 billion ($1.03 trillion) for the first time ever. Tesla was the largest percentage gainer on the S&P.
US-listed shares of Baidu gained 15.6 per cent on plans to form a company to make smart electric vehicles, according to two sources familiar with the matter. Baidu was the largest gainer on the Nasdaq 100.