News
Global Market Report - 11 March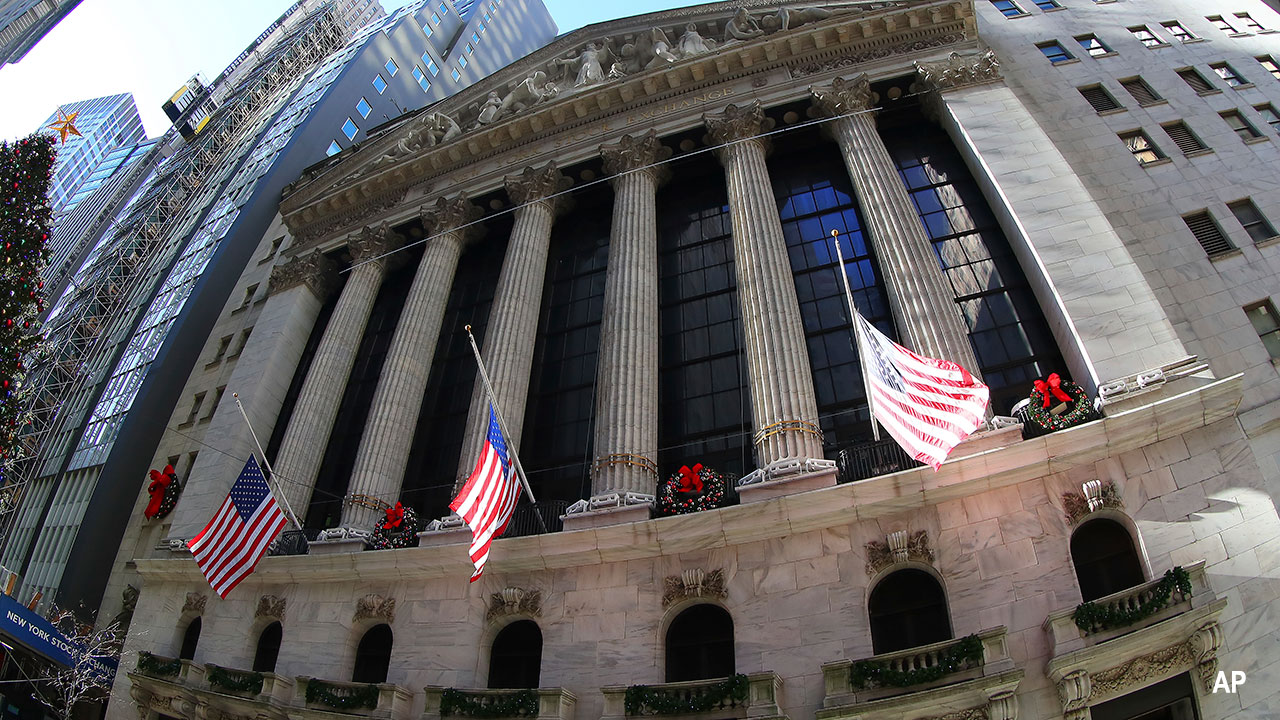 Australia
Australian shares are set to fall after selling resumed on Wall Street amid stalled peace talks over Ukraine and renewed concerns over inflation in the US and Europe.
ASX futures were down 44 points or 0.6% at 7087 as of 8.00am AEST, suggesting a negative start to trading.
The benchmark S&P 500 fell 0.4% while the technology-heavy Nasdaq Composite declined 0.95%. The Dow Jones Industrial Average closed 0.3% lower. All three indexes closed higher than their session lows but finished down for the third time this week after breaking a four-session losing streak on Wednesday.
US consumer prices hit their highest level since 1982 in February, rising 7.9% compared to a year before. The data was captured prior to Russia's invasion of Ukraine and the subsequent jump in commodity prices. Across the Atlantic, forecasts for higher inflation led the European Central Bank to scale back its bond-buying program in a move some analysts saw as opening the door to a rate hike later this year.
"The Fed faces an enormously difficult challenge, and it's going to have to really walk a tightrope between inflation and pushing us into recession," said Ed Keon, chief investment strategist at PGIM Quantitative Solutions.
Talks between Russia and Ukraine made little progress overnight. Sergei Lavrov, Russia's foreign minister, rebuffed Ukraine's proposals for a temporary ceasefire and humanitarian aid for the besieged city of Mariupol at talks held in Turkey.
Locally, the S&P/ASX 200 closed 1.1% higher at 7130.8 on Thursday, gaining more than 1% in back-to-back sessions for just the second time since October 2020.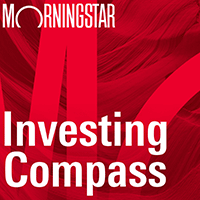 Listen to Morningstar Australia's Investing Compass podcast
Take a deep dive into investing concepts, with practical explanations to help you invest confidently.

Gains by financial, tech and travel stocks more than offset big declines among shares of commodity companies, which were pulled down by lower asset prices and a retreat from safe-haven gold. Rio Tinto also traded ex-dividend and gave up 7.7%.
Banks Commonwealth, ANZ, Westpac and NAB put on between 2.4% and 3.5%, while Block's locally listed securities led tech gains with a 7.1% jump.
Travel stocks Corporate Travel Management, Qantas, Webjet and Flight Centre rose by between 5.1% and 6.6%.
Commodity markets mostly continued to ease. Iron ore fell 0.8% to US$156.35 per tonne; Brent Crude fell 1.8% to US$109.16 a barrel; gold futures gained 0.6% to $2000.60; the Bloomberg Commodity Index, which tracks 23 commodities, dropped 0.6%.
Bond markets continued to selloff amid renewed inflation fears. The US 10-Year Treasury Notes yield climbed to 1.99%. At home, the yield on the Australian 10-year bond rose to 2.36%. Yields rise when prices fall.
The Australian dollar rose for a second day and was buying 73.61 US cents as of 8.00am AEST, up from the previous close of 73.18. The WSJ Dollar Index, which measures the US dollar against 16 other currencies, also rallied, rising to 91.19.
Asia
Chinese stocks ended the session higher amid a rebound for global equities after Ukraine President Zelensky indicated a willingness to discuss Russia's demand of neutrality. KGI Securities said this gave investors hope that the ongoing war could be resolved with a diplomatic solution. The benchmark Shanghai Composite Index rose 1.2%, while the Shenzhen Composite Index gained 2.1%. The ChiNext Price Index was the top performer, climbing 2.7%. Chemicals makers and battery suppliers led the upturn as easing commodities prices relieved some concerns about costs in these sectors.
In Hong Kong, the Hang Seng Index rose 1.3%. A major reason for the positive momentum in equity markets is that oil prices have started to come off their highs, AvaTrade says. But, traders are still very much in cautious mode as it is unclear whether the current change in momentum or shift in oil's direction will last, AvaTrade adds. Among the best performers on the HSI, Xinyi Solar climbed 7.4%, BYD Co. added 5.4% and BOC Hong Kong gained 5.1%. Meanwhile, Country Garden Services fell 4.3% and PetroChina was down 3.8%. The Hang Seng TECH Index closed 1.0% higher.
Japan's Nikkei Stock Average closed 3.9% higher, marking the biggest percentage-point increase since June 2020. Stocks rose broadly, led by gains in chemical and auto stocks, as sharp falls in crude prices overnight have eased concerns about higher costs of fuel and other materials. Shin-Etsu Chemical soared 9.7% and Nissan Motor surged 8.6%. Investors remained focused on Ukraine headlines after the Pentagon pulled the plug on the idea of NATO members providing combat jets to Ukraine.
Europe
European stocks closed lower after Russia-Ukraine talks failed to make progress and the European Central Bank signalled it would accelerate the withdrawal of stimulus. The pan-European Stoxx Europe 600 fell 1.7%.
Talks in Turkey between Ukraine and Russia ended without a cease-fire on Thursday. "With the lack of progress and the continued assault on Ukraine and its people, the sanctions from the West will keep coming which should ensure uncertainty remains high in the markets," Oanda says. Meanwhile, the ECB said it could end asset purchases in 3Q and this supports market expectations for an interest rate rise this year, Oanda says.
The European Central Bank announced it would keep its key policy rate unchanged but indicated that it may end its asset-purchase program in the third quarter, sooner than expected. Investors expect that an end to that program could open the door to an interest-rate increase. The euro rose 0.2% against the dollar after the announcement.
In London, the FTSE 100 lost 1.3%, on Thursday after peace talks in Turkey between Ukraine and Russia's foreign ministers failed to reach an agreement, CMC Markets UK says. Evraz shares have fallen back after the UK government said it was sanctioning Chelsea Football Club owner Roman Abramovich, with Polymetal also falling, it says.
The London Metal Exchange paused trading in nickel Tuesday to resolve a crisis caused by a huge loss-making trade originating in China. London's nickel market will stay closed until at least next week.
The Russian ruble traded at more than 133 rubles to the dollar in trading Thursday, having strengthened against the greenback from Wednesday, according to FactSet. Assessing the ruble's value has grown difficult over the past two weeks, as it has become harder for banks to execute orders, following Western sanctions and capital controls imposed by Russia. Russia's stock market has been closed since 25 Feb.
North America
US stocks declined and oil prices reversed earlier gains, as talks between Russia and Ukraine yielded little progress and inflation readings reached a 40-year high.
The Nasdaq Composite Index fell 0.95% on Thursday, while the S&P 500 declined about 0.4%. The Dow Jones Industrial Average was 0.3%, or about 112 points, lower. All three indexes closed higher than their session lows but finished down for the third time this week after breaking a four-session losing streak Wednesday. Oil prices closed down after rising in earlier trading.
Investors are worried about the global economic outlook, sapping their appetites for riskier assets in recent days. The S&P 500 and Dow industrials remain in correction territory, while the Nasdaq is in a bear market.
The yield on the benchmark 10-year Treasury, meanwhile, increased to 1.995% from 1.946% Wednesday for its fourth consecutive gain.
"Investors are yo-yoing between hope and fear linked to a potential cease-fire or some kind of positive outcome" in Ukraine, said Mike Mussio, president of FBB Capital Partners. A Thursday meeting between Russian and Ukrainian officials in Turkey didn't yield a cease-fire agreement, according to Ukraine's foreign minister.
US inflation reached a new four-decade high in February, with the consumer-price index up 7.9% from a year earlier. Gas prices are at record levels, hurting consumers' budgets. Analysts are warning that the US and Europe could see sustained inflation and lower economic growth -- also known as stagflation -- with elevated energy prices eating away at household spending on other items.
Federal Reserve Chairman Jerome Powell said last week that he plans to propose a quarter percentage-point rate increase at the central bank's meeting next week in an effort to control inflation.
Russia's invasion of Ukraine has injected volatility into stocks, bonds, commodities and currencies, as investors try to assess the impact of sanctions and the potential for disruptions to trade and supply chains.
On Thursday, futures for Brent crude, the global oil benchmark, erased earlier gains, trading down 1.6% at $109.33 a barrel. The US equivalent, West Texas Intermediate, also gave up earlier gains, trading down 2.5% at $106.02. Oil prices declined from recent highs on Wednesday but remained above $100 a barrel.
"Oil prices have been like a rocket ship," said Jason Pride, chief investment officer of private wealth at Glenmede. "There's a high likelihood that with the magnitude of the move, there could be some backing off in that trade."
The S&P's energy sector rose more than 3% despite declines in oil prices. Most sectors, however, fell Thursday, led by a 1.8% drop in information technology.
In individual stocks, Amazon.com shares rose 5.5% after the e-commerce giant's board approved a 20-for-1 stock split and authorized the repurchase of as much as $10 billion of common stock. Shares of Peloton lost 5.4% after the company said it would overhaul its pricing strategy. Chinese retailer JD.com traded down 17% after reporting slower revenue growth.
Bitcoin's dollar value dropped 5.5% Thursday from its 5 pm New York level Wednesday to $39,591.05. The world's largest cryptocurrency by market value rallied Wednesday as President Biden announced an executive order to study digital currencies, a move the industry welcomed and skeptics decried as delaying necessary regulation. Bitcoin's dollar value tends to track broader stock markets, baring industry-specific news, analysts say.