News
Global Market Report - 11 May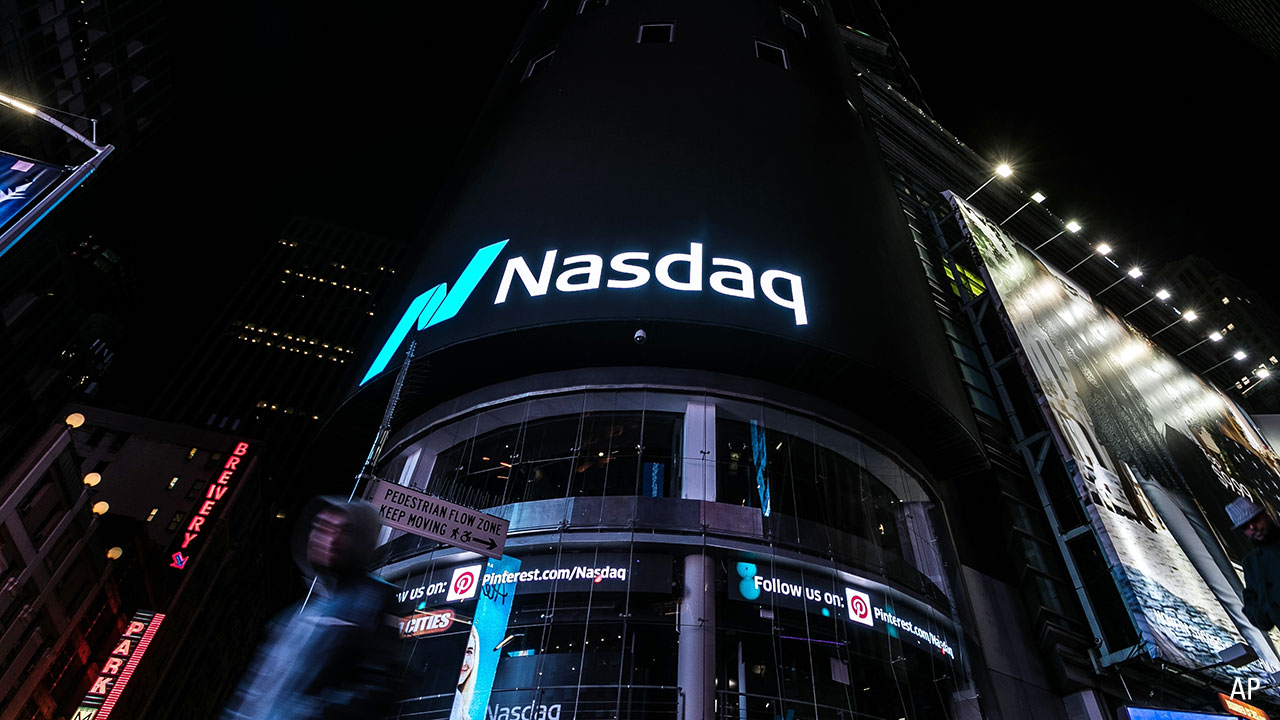 Australia
Australian shares are set to open lower, following Wall Street down on renewed inflation fears while iron ore continues its climb.
The Australian SPI 200 futures contract was down 52 points or 0.7 per cent to 7096 near 7.00 am Sydney time on Tuesday, suggesting a negative start to trading.
Wall Street closed lower on Monday as inflation jitters drove investors away from market-leading growth stocks in favour of cyclicals, which stand to benefit most as the economy reopens.
The Dow Jones Industrial Average fell 34.94 points, or 0.1 per cent, to 34,742.82, the S&P 500 lost 44.17 points, or 1.04 per cent, to 4,188.43 and the Nasdaq Composite dropped 350.38 points, or 2.55 per cent, to 13,401.86.
Locally, Australia's share market had a record close on Monday and one fund manager said it could go much higher, thanks to the surging iron ore price.
BHP and Rio Tinto shares set a record as the price of the steel-making commodity soared above $US200 per tonne.
BHP shares fetched a record $51.82, then closed higher by 3.11 per cent to $51.65. Rio shares closed up by 4.59 per cent to a record $132.94. Iron ore specialist Fortescue Metals rose 7.92 per cent to $24.79. Its record is $26.40.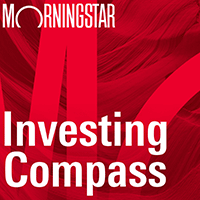 Listen to Morningstar Australia's Investing Compass podcast
Take a deep dive into investing concepts, with practical explanations to help you invest confidently.

The miners helped the benchmark S&P/ASX200 index close higher by 92 points, or 1.3 per cent, to 7172.8.
The All Ordinaries closed up 94.6 points, or 1.29 per cent, to 7419.8 points.
The miners made materials shares easily the biggest improver, up 3.35 per cent.
Chinese steel-makers continue to demand iron ore as their economy rapidly recovers from the pandemic.
They have little choice in where to source the commodity, as Brazilian iron ore miners continue to struggle with COVID-19.
VanEck Australia head of investments Russel Chesler said the ASX200 was likely to reach 7500 points in coming weeks, and could go to 8000, due to iron ore prices.
"We are now seeing a value-led rally ripping through the Australian share market and it is only a matter of time before the market makes a move to 7500," he said.
Elsewhere on the Aussie market, there were gains of more than one per cent for industrials, energy and information technology.
Utilities shares were the only ones to move lower. They dropped 0.1 per cent.
Star Entertainment Group proposed a merger with Crown that would swap 2.68 Star shares for each Crown share.
Star is also offering a cash alternative of $12.50 per Crown share, subject to a cap equal to 25 per cent of the target's shares on issue. Crown has had offers from two US investment groups.
Shares in Crown were higher by 7.26 per cent to $13.00. Star shares were up by 7.67 per cent to $4.21.
Woolworths outlined plans to demerge drinks arm Endeavour Group. Endeavour would become a separate company and trade on the ASX. Shareholders will vote on the proposal on June 18.
Shares were higher by 2.74 per cent to $40.50.
A2 Milk plunged by 13.11 per cent to $6.10 after revealing sales of infant formula to China were lower than expected.
Gold was up 0.3 per cent at $US1837.16 an ounce; Brent crude was up 0.1 per cent to $US68.23 a barrel; Iron ore was up 8.6 per cent at $US230.56 a tonne.
Meanwhile, the Australian dollar was buying 78.37 US cents around 7:00am, down from 78.44 this time Monday.
Asia
China stocks wavered with no clear direction on Monday, as losses in tech shares amid Beijing's deepening anti-monopoly war offset gains in energy and healthcare companies.
The blue-chip CSI300 index fell 0.1 per cent to 4,992.42, but the Shanghai Composite Index rose 0.3 per cent to 3,427.99 points.
China's Nasdaq-style STAR market dropped 0.8 per cent, while an index tracking the IT sector fell 0.5 per cent, after the internet watchdog on Saturday announced a ban on some mobile app notifications, as regulators ramp up a campaign to rein in internet firms' growing influence.
The Hang Seng index fell 0.1 per cent, to 28,595.66, while the China Enterprises Index lost 0.5 per cent, to 10,651.07.
The Nikkei share average rose 0.55 per cent to close at 29,518.34, while the broader Topix jumped 0.99 per cent to 1,952.27.
Europe
European stocks reached record highs on Monday as miners led gains after commodity prices surged and optimism about the reopening of economies and easy monetary policy lifted sectors that typically benefit from a recovery.
The pan-European STOXX 600 index rose 0.1 per cent, ending at an all-time high, with miners rallying 2.3 per cent to a 10-year-high.
London-listed miners, such as Rio Tinto, BHP Group and Glencore rose between 1.7 per cent and 2.6 per cent. China's benchmark iron ore futures and steel futures hit all-time highs, and copper prices touched record highs on expectations of improved demand amid tightening supply
"The boom in commodity prices is good news for the materials or the cyclical sectors," Rupert Thompson, chief investment officer at Kingswood Group in London, said.
"It cements the idea that you've got further rotation towards value and commodity sectors. But on the other hand, you've got the clear risk that it does exacerbate worries about inflation."
Investors will monitor US inflation data later this week to gauge if a strong rise in prices will drive the Federal Reserve to change its policy stance. Weaker-than-expected US jobs data on Friday boosted expectations interest rates will remain lower for longer.
London's FTSE 100 fell 0.1 per cent hurt by a surge in the pound as British Prime Minister Boris Johnson is set to announce the next phase of reopening from the COVID-19 lockdown.
The European travel and leisure sector declined 1.4 per cent, with highly valued technology stocks dropping 2.4 per cent.
German biotech company BioNTech jumped 8.8 per cent after revealing plans to build a manufacturing site for its vaccines based on messenger RNA technology (mRNA) in Singapore.
French lender Societe Generale rose 2.9 per cent on plans to pare back risk exposure in its global markets business and focus more on financing and advising on deals.
British bakery and fast-food chain Greggs jumped 10.5 per cent after it raised its profit outlook.
North America
Wall Street closed lower on Monday as inflation jitters drove investors away from market-leading growth stocks in favor of cyclicals, which stand to benefit most as the economy reopens.
The Dow Jones Industrial Average fell 34.94 points, or 0.1 per cent, to 34,742.82, the S&P 500 lost 44.17 points, or 1.04 per cent, to 4,188.43 and the Nasdaq Composite dropped 350.38 points, or 2.55 per cent, to 13,401.86.
Industrial and healthcare shares limited the Dow's decline but the blue-chip average reversed course late in the session to snap a three-day streak of record closing highs.
A demand resurgence is colliding with strained supply of basic materials, helping to fuel inflation worries.
The break-even rate on five-year and 10-year US Treasury Inflation-Protected Securities (TIPS) touched their highest levels since 2011 and 2013, respectively.
"There's still some push and pull as to whether the market believes inflation is transitory or something that's going to stick around," said Paul Nolte, portfolio manager at Kingsview Asset Management in Chicago.
Inflation concerns will be in the minds of investors when the Labor Department releases its latest CPI report on Wednesday.
A shutdown to halt a ransomware attack on the Colonial Pipeline entered its fourth day, hobbling a network which transports nearly half of the East Coast's fuel supplies.
Of the 11 major sectors in the S&P 500, six closed red. Tech was the biggest loser, sliding 2.5 per cent.
Hotel operator Marriott International Inc missed quarterly profit and revenue expectations due to weak US bookings which offset a rebound in China. Its shares fell 4.1 per cent.
After the bell, its rival Wynn Resorts Ltd missed quarterly earnings and revenue estimates. Its shares were up in after-hours trading.
Electric vehicle stocks put on the brakes, with Tesla Inc down 6.4 per cent and Fisker off 9.0 per cent after Workhorse Group missed quarterly revenue expectations. Workhorse lost 14.9 per cent on the day.
FireEye rose 1.2 per cent after industry sources identified the cybersecurity firm as among those helping Colonial Pipeline recover from the recent cyberattack.
With Reuters