News
Global Market Report - 11 November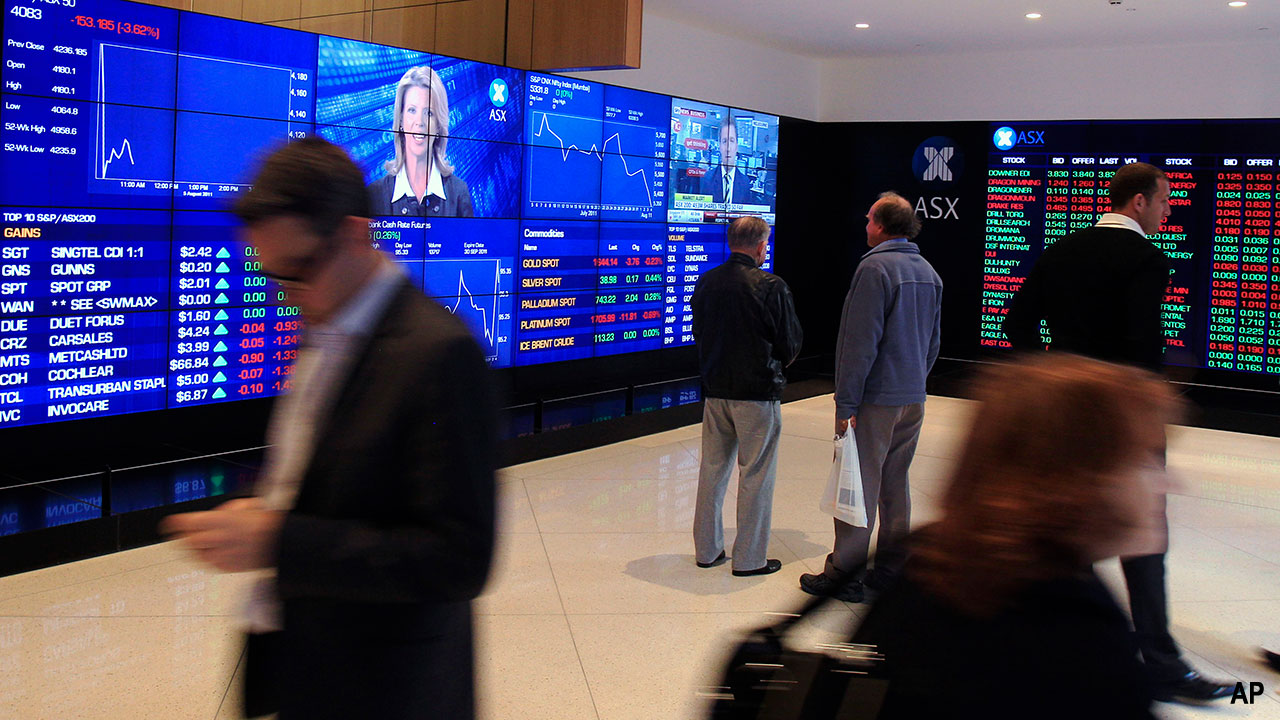 Australia
The Australian share market is expected to make a slight rebound, with some investor optimism carrying over into a new week of trading.
The SPI200 futures contract was up 27 points or 0.4 per cent to 6726 at 7am Sydney time, suggesting a rise for the benchmark S&P/ASX200 on Monday.
The benchmark S&P/ASX200 index finished Friday down 0.04 per cent and the broader All Ordinaries edged down or 0.05 per cent, but the market was still ahead for the week.
The Australian share market closed flat on Friday, as gains in riskier assets on optimism the US and China could reach an interim trade deal was offset by declines in defensive stocks.
The benchmark S&P/ASX200 index finished Friday down 2.5 points, or 0.04 per cent, to 6,724.1 points, while the broader All Ordinaries was down 3.7 points, or 0.05 per cent, to 6,833.2 points.
On Wall Street, although the Dow Jones Industrial Average index ended Friday trading little changed, the broader S&P 500 gained nearly 0.3 per cent and the tech-laden Nasdaq Composite improved 0.5 per cent.
AMP Capital's chief economist Shane Oliver said the US market managed to end in positive territory despite President Donald Trump saying he hadn't agreed to a rollback of US tariffs as part of trade talks with China.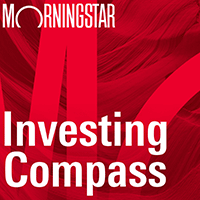 Listen to Morningstar Australia's Investing Compass podcast
Take a deep dive into investing concepts, with practical explanations to help you invest confidently.

That has helped lift Australian share futures 27 points, a gain of about 0.4 per cent.
"So after a slightly down day on Friday it looks like we're going to have a bit of rebound at the opening tomorrow morning," Dr Oliver said.
Looking at local economic indicators coming up this week, Dr Oliver expects NAB's business survey on Tuesday to show confidence remaining subdued and the Westpac/MI consumer survey on Wednesday to show continued softness.
Most interest would be on Wednesday's wages figures, with weak growth leading to poor consumer spending.
"The unfortunate news is that wages growth is probably going to remain fairly weak. We're looking at 0.5 per cent for theSeptember quarter and that would leave wages growth over the last 12 months at just 2.2 per cent," Dr Oliver said.
Thursday's job figures for October were likely to show a modest rise in employment but probably not enough to stop unemployment rising slightly. AMP Capital is picking the jobless figure to rise to 5.3 per cent from 5.2 per cent.
The main global economic indicators this week will be US inflation and retail figures, and Chinese industrial production, retail sales and investment data.
Asia
China shares reversed gains to end lower on Friday as a Reuters report suggesting White House officials opposed rolling back tariffs on Beijing raised uncertainty around the first phase of a trade deal.
The Shanghai Composite index closed down 0.5 per cent at 2,964.18, the lowest close since 1 November. The index inched up 0.2 per cent from the previous week.
Hong Kong stocks fell on Friday after reports some US officials disagreed with scrapping tariffs on Chinese goods to seal a trade agreement with Beijing, denting optimism that had lifted the local market for much of the week. At the close of trade, the Hang Seng index was down 0.7 per cent at 27,651.14.
Around the region, MSCI's Asia ex-Japan stock index was weaker by 0.5 per cent, while Japan's Nikkei index closed up 0.3 per cent.
Europe
European shares broke a five-day winning streak on Friday after US President Donald Trump said he has not agreed to roll back tariffs on China, adding to uncertainties on whether the two sides were really getting close to signing a partial deal.
The pan-European STOXX 600 index ended 0.3 per cent lower after gaining 2.5 per cent over the last five sessions. Defensive plays including healthcare and utilities were the only sectors to rise, suggesting appetite for risk remained muted.
Trump's comments worsened sentiment already hit by a similar statement from White House trade adviser Peter Navarro as well as sources who said the plan faced fierce internal opposition at the White House.
That ended days of optimism as officials said tariffs would be rolled back and the deal would be signed soon, which along with an earnings season that has proved less weak than expected, helped STOXX 600 log its fifth straight week of gains.
"This sentiment that perhaps investors should look to fade the optimistic advance that you saw in the earlier part of the week has been in the markets for about a day and a half," said Ken Odeluga, market analyst at City Index.
Miners, among the most exposed to the trade conflict and its implications on global growth, dropped 1.6 per cent.
Bank stocks, slid 1.2 per cent, hit by declines for some of France's biggest lenders. Shares in Credit Agricole fell 2.3 per cent as quarterly numbers in its corporate center and retail arms came in below analysts' expectations.
Shares in Natixis fell 7.3 per cent after it trimmed its budget for potential acquisitions to focus on reinforcing existing businesses.
Richemont slumped 5.7 per cent after the luxury goods group said political protests in Hong Kong weighed on sales growth in the six months to 30 September.
In bright spots, Telecom Italia rose 1.2 per cent after the company said it had made progress in cutting its debt burden, while London-based insurer Beazley BEZG.L topped the index as falling US yields boosted investment returns, helping it fare better in comparison to larger rival Hiscox.
Over the weekend, Sunday's parliamentary election in Spain, the fourth in four years, will be closely watched. According to a calculation by El Pais newspaper based on dozens of opinion polls the election will do little to break a long-standing stalemate.
New parties have emerged after a financial crisis, fragmenting the political landscape and making it much harder to form governments with stable majorities.
Madrid's benchmark stock index closed 0.6 per cent lower, logging its worst day in a week and a half.
Italian shares bucked the trend to end 0.1 per cent higher, lifted by shares of Enel which rose after a UBS target price hike. The utility firm was awarded all 9,600 MW it offered in Italy's first capacity market auction, the Italian power group said on Friday.
North America
The three major US stock indexes posted record closing highs and the S&P 500 registered a fifth straight week of gains on Friday as investors brushed aside worries over the progress of US-China trade talks and as Walt Disney shares rose.
Doubts about trade progress resurfaced earlier in the day when President Donald Trump, in remarks to reporters at the White House, said he has not agreed to a rollback of US tariffs sought by China.
On Thursday, officials from both countries said that the US and China had agreed to such a deal.
The Cboe volatility index posted its lowest closing level since 24 July.
Helping to boost the S&P 500, Walt Disney Co gained 3.8 per cent a day after it reported quarterly results that showed it spent less than it had projected on its online streaming service, Disney+. Disney's popular theme parks and a remake of The Lion King lifted earnings.
The Dow Jones Industrial Average rose 6.44 points, or 0.02 per cent, to 27,681.24, the S&P 500 gained 7.9 points, or 0.26 per cent, to 3,093.08 and the Nasdaq Composite added 40.80 points, or 0.48 per cent, to 8,475.31.
For the week, the S&P 500 rose 0.8 per cent, posting a fifth straight week of gains, while the Nasdaq gained 1.1 per cent, closing out its sixth straight week of gains. The Dow was up 1.2 per cent for the week.
Increasing optimism on the trade front and mostly better-than-expected earnings have driven the recent record run in stocks. Of the 446 S&P 500 companies that have reported results so far, roughly three-quarters have beaten profit estimates, according to IBES data from Refinitiv. The numbers, to some extent, reflect significantly lowered analysts' forecasts.
Technology shares also supported the market, including Microsoft, which rose 1.2 per cent.
Among decliners on Friday, shares of Gap Inc fell 7.6 per cent after the apparel retailer said chief executive officer Art Peck would leave the company, a surprise exit in the middle of a restructuring. Gap also slashed its full-year earnings forecast.