News
Global Market Report - 12 January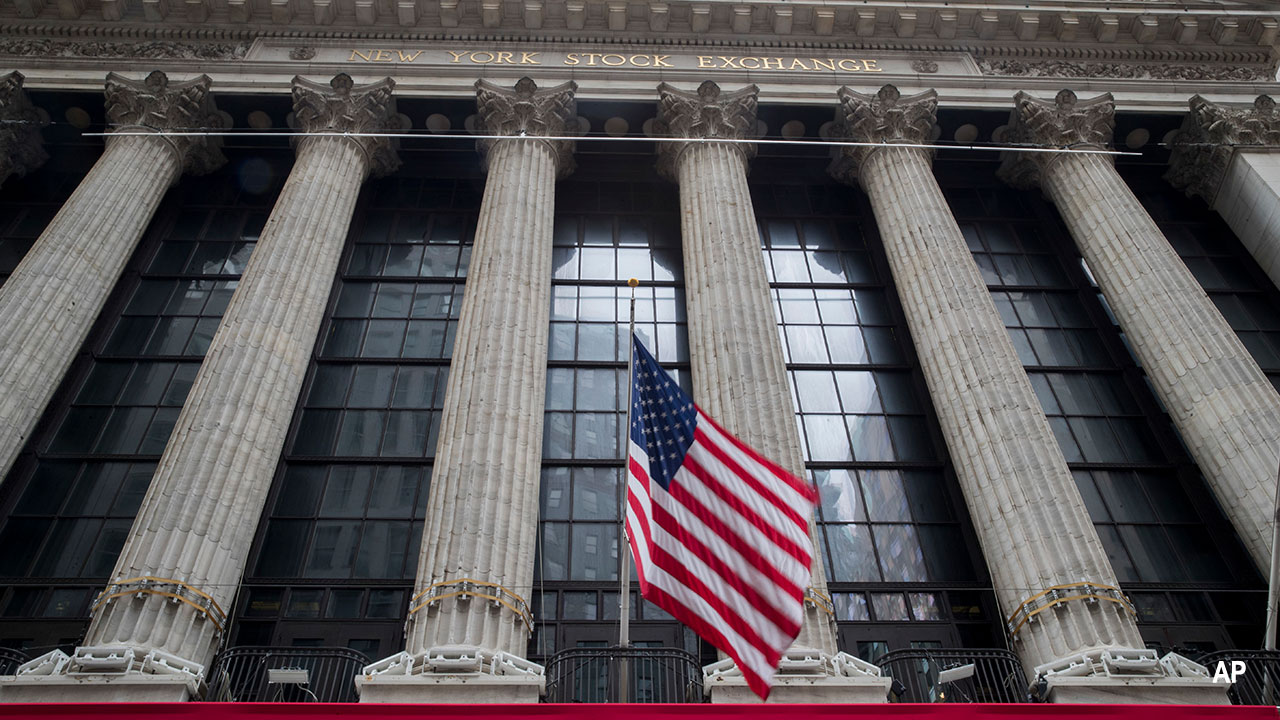 Australia
Australian shares are set to edge higher despite falls on Wall Street as investors trimmed profits amid uncertainty over US politics.
The Australian SPI 200 futures contract was up 10 points, or 0.2 per cent, at 6,648 points at 8.30am Sydney time on Tuesday, suggesting a positive start to trading.
Wall Street's main indexes closed lower on Monday as investors took some profits after last weeks' record levels while they waited for earnings season to begin and eyed events in Washington with trepidation.
The Dow Jones Industrial Average fell 0.29 per cent to end at 31,008.69 points, while the S&P 500 lost 0.66 per cent to 3,799.61. The Nasdaq Composite dropped 1.25 per cent to 13,036.43.
Locally, Origin Energy plans to develop a giant 700 megawatt battery at Eraring, Australia's largest coal-fired power station, while France's Neoen is preparing a 500MW battery stack dubbed the Great Western Battery Project at Wallerawang, home to the former EnergyAustralia coal station, which has now been decommissioned, The Australian reports.
The S&P/ASX200 benchmark index closed lower by 60.7 points, or 0.9 per cent, to 6,697.2 on Monday.
The All Ordinaries closed down 64.7 points, or 0.92 per cent, at 6,959.5.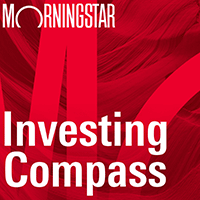 Listen to Morningstar Australia's Investing Compass podcast
Take a deep dive into investing concepts, with practical explanations to help you invest confidently.

Most sectors were lower, and information technology fared worst, down 2.24 per cent.
Gold was down 0.1 per cent to $US1,847.29 an ounce; Oil was down 0.8 per cent to $US55.53 a barrel; Iron ore was down 0.5 per cent to $US172.13 a tonne.
Meanwhile, the Australian dollar was buying 77.06 US cents at 8.30am, up from 76.95 US cents at Monday's close.
Asia
China stocks closed lower on Monday as worries over Sino-US tensions continued to weigh on the market, while a jump in new domestic covid-19 cases also dampened sentiment.
The blue-chip CSI300 index fell 1.0 per cent to 5,441.16, while the Shanghai Composite Index declined 1.1 per cent to 3,531.50.
Hong Kong stocks ended higher on Monday despite latest tensions between China and the United States, as mainland investors continued to hunt bargains via the Stock Connect.
The Hang Seng index rose 0.1 per cent, to 27,908.22, while the China Enterprises Index gained 1.0 per cent, to 11,059.51 points.
In Japan, the market was closed for a public holiday.
Europe
European stocks fell on Monday after a strong rally last week took them to the highest level in more than 10 months, retreating as surging coronavirus cases across the continent and mainland China looked likely to dent a global economic recovery.
The pan-European STOXX 600 index fell 0.7 per cent, easing from its February 2020 peak hit on Friday.
Germany's DAX index shed 0.8 per cent after hitting all-time highs last week and France's CAC 40 was also down 0.8 per cent, while London's FTSE 100 dropped 1.1 per cent.
Investors piled into undervalued sectors of the market including banks, energy and mining last week after a Democratic sweep in the US Senate elections raised expectations of larger US fiscal stimulus. Wall Street and Asian stocks hit all-time highs last week, while UK equities added more than 6 per cent.
"What's driving the market is optimism that we will have more US fiscal stimulus, but the question is are all the prerequisites for a real reflation in place," said Elwin de Groot, Rabobank's head of macro strategy.
"I would say the answer to that is no. We still need to cope with the new wave of virus infections, and it's taking quite a bit of time in many countries to rollout vaccines."
Most of Europe was under the strictest restrictions after the continent became the first to report 25 million coronavirus cases last week, while China saw its biggest daily increase in infections in more than five months.
UK markets lagged after a top medical adviser said the pandemic's worst weeks were imminent as a new, more transmissible variant of the disease surges through the population.
Mining stocks shed 1.7 per cent as a stronger dollar and worries about demand weighed on metal prices.
Travel & leisure stocks fell the most as Carnival Corp reported a bigger-than-expected preliminary quarterly net loss as the cruise operator's business was brought to a virtual standstill by the covid-19 pandemic.
Swiss drugmaker Roche gained 3.7 per cent after the European Commission approved its Xofluza to treat influenza in patients aged 12 years and above.
Britain's biggest sportswear retailer JD Sports rose 3.8 per cent after it forecast fiscal 2021 profit to be "significantly ahead" of current market expectations.
Danish jewellery maker Pandora inched up 0.4 per cent after it said new lockdown measures had forced it to close a quarter of its stores at the beginning of the year, even as it raised full-year earnings guidance.
North America
Wall Street's main indexes closed lower on Monday as investors took some profits after last weeks' record levels while they waited for earnings season to begin and eyed events in Washington with trepidation.
US stocks had rallied last week as investors bet that Democrats' win of Georgia runoff elections would bring a higher likelihood of a heftier fiscal stimulus package to boost the pandemic-savaged economy.
But some investors worried stimulus could be delayed as House Democrats introduced a resolution to impeach US President Donald Trump, accusing him of inciting insurrection following a violent attack on the Capitol by his supporters.
"When markets are looking at something as critical as the governance of the United States, even a little bit of uncertainty can have a meaningful impact," said Brad McMillan, chief investment officer at Commonwealth Financial Network in Waltham, Massachusetts. "What does that do to the ability of the parties to work together to pass policy things like stimulus."
McMillan said investors also worried about more attacks. The FBI has warned of possible armed protests being planned for Washington, D.C., and at all 50 US state capital cities in the run-up to President-elect Joe Biden's inauguration on 20 January, a federal law enforcement source said on Monday.
"Generally speaking, Washington doesn't make too much of a difference but since policy is influencing so much of what's expected around the economy, this is kind of a unique time," he said.
But with US Treasury yields rising on Monday and outperformance of economically-sensitive sectors such as energy and financials, Keith Lerner, chief market strategist at Truist Advisory Services in Atlanta, Georgia, said investors were still hopeful about stimulus.
"After last week the market is in a little bit of a digestion phase. Underneath the surface what you're seeing continue is the reflation trade," said Lerner. "This is a continuation of the expectation of more fiscal stimulus."
And along with wariness about Trump's last nine days in office, Lerner also cited uncertainty ahead of the unofficial start of earnings season on Friday when banks such as JPMorgan report results.
After the market's big run-up last week and in the last trading days of 2020, it is "somewhat impressive" there is not more profit-taking, he said.
The Dow Jones Industrial Average fell 0.29 per cent to end at 31,008.69 points, while the S&P 500 lost 0.66 per cent to 3,799.61. The Nasdaq Composite dropped 1.25 per cent to 13,036.43.
Shares of the micro-blogging site Twitter Inc tumbled after it permanently suspended Trump's account. But its shares were still about 160 per cent higher than where they traded before Trump won the Presidential election in 2016.
Other Big Tech firms Facebook Inc, Alphabet Inc-owned Google and Apple Inc were also weak on Monday as they took their strongest actions yet against Trump to limit his social media reach.
Investors are expecting guidance on the extent to which executives see a rebound in 2021 earnings and the economy from results and conference calls from JP Morgan, Citi and Wells Fargo Friday.
Boeing Co fell on Monday after a 737-500 jet operated by Indonesia's Sriwijaya Air with 62 people on board crashed on Saturday.
However, shares in Eli Lilly and Co rose sharply on Monday after a small trial of its experimental Alzheimer's drug found that it slowed by about a third the rate of decline in a combined measure of cognition and function in patients at an early stage of the disease.