News
Global Market Report - 13 March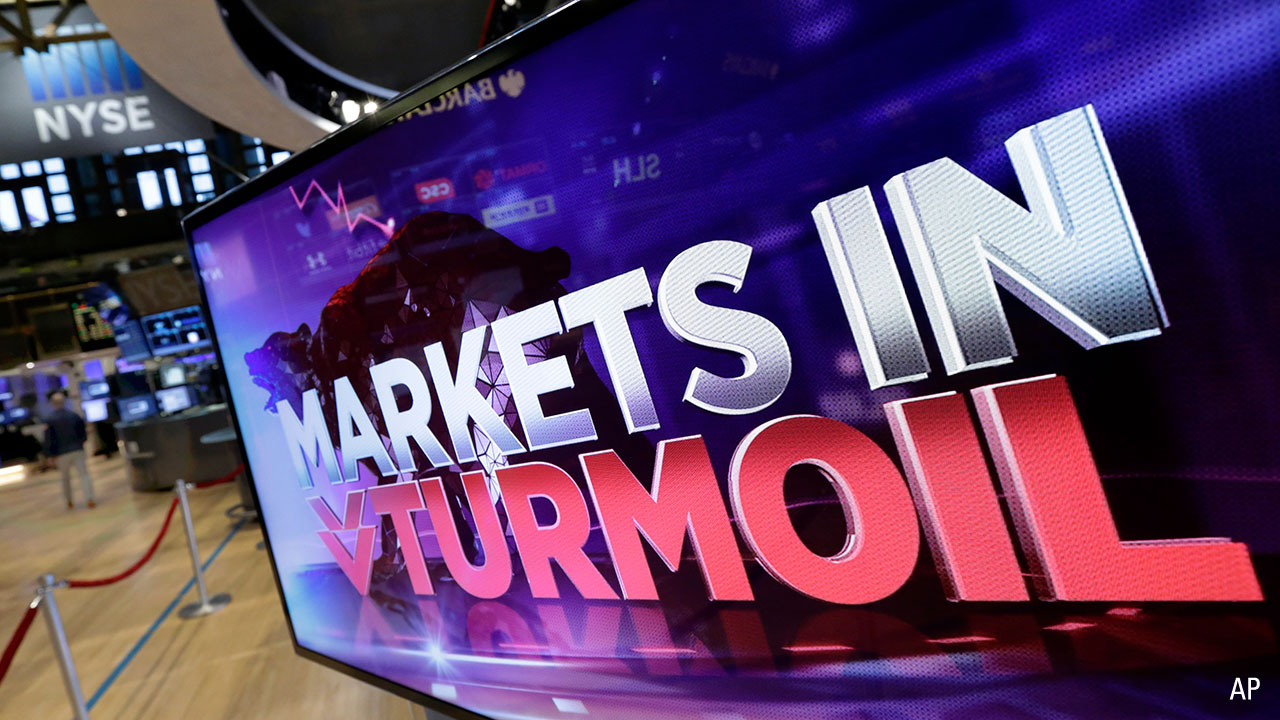 Australia
Australian investors are bracing for more huge share market losses after European markets overnight suffered their worst day in history in a global rout.
Global markets plunged in the wake of a US travel ban for Europe with European markets closing down about 12 per cent while the US tanked 10 per cent.
The SPI200 futures contract was down 382 points, or 7.24 per cent, at 4893 at 8am on Friday, suggesting a plunge of more than seven per cent when the market opens at 10am.
By the local market close on Thursday the ASX200 had lost 20.4 per cent of its value in just 14½ trading sessions and had sunk to its lowest level since 8 January 2019.
Stock markets across the globe plunged overnight after investors were surprised by President Trump's travel ban for mainland Europe.
NAB's morning call says markets are in free fall as containment measures impact heavily on business, not least President Trump's ban on visitors from mainland Europe.
"Central banks are doing what they can - not much in the case of the European Central Bank - but the focus is on the inaction of governments to provide sufficient stimulus," the note says.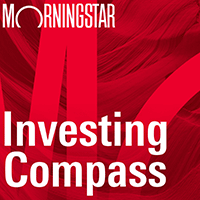 Listen to Morningstar Australia's Investing Compass podcast
Take a deep dive into investing concepts, with practical explanations to help you invest confidently.

The Australian dollar was buying 62.33 US cents at 8am on Friday down from 65.05 at the market closed on Thursday.
Asia
China stocks tumbled along with global markets on Thursday as worries deepened over the economic impact of the coronavirus after the U.S. suspended travel from Europe, although losses were not as heavy as in other Asian counterparts.
The blue-chip CSI300 index closed 1.9 per cent lower to 3,950.91, while the Shanghai Composite Index ended down 1.5 per cent at 2923.49. Both indexes closed at their lowest levels since 28 February — a near two-week low.
Hong Kong stocks on Thursday plunged to close at a near three-year low, tracking a global selloff as worries deepened over the economic impact of the coronavirus after the U.S. suspended travel from Europe.
The Hang Seng index fell 3.7 per cent, to 24,309.07, its lowest close since April 2017, while the China Enterprises Index lost 3.4 per cent to 9,725.72.
Around the region, MSCI's Asia ex-Japan stock index was weaker by 4.6 per cent, while Japan's Nikkei index closed down 4.41 per cent.
Europe
European shares plunged 11.5 per cent on Thursday, their worst daily loss on record, as responses by governments and central banks to combat the potential economic hit from the fast-spreading coronavirus got a cold welcome.
Airline stocks in particular took a major beating all day after the U.S restricted travel from Europe, while bank stocks were hard hit amid growing signs of corporate distress.
The absence of a rate cut from the European Central Bank gave little comfort to bank stocks, which dipped to record lows again.
The fast-spreading coronavirus, which the World Health Organisation termed as a pandemic, has spooked risky assets across the world wiping out more than $15 trillion in less than month.
The benchmark STOXX 600 index has been on a downward spiral since the outbreak, marking large daily losses while slipping further into bear territory. A shock crash in oil prices at the start of the week had also spurred heavy selling.
The index has now lost nearly a third of its value since mid-February. In another indication of market strife, the Euro STOXX Volatility Index, considered to be a fear gauge for markets, rose to its highest since the 2008 financial crisis.
"For the moment we have to consider and we have to admit that we're staying in this rather turbulent market environment," said Philipp Brugger, head of investment strategy at Union Investment.
"We think the focus should really be on the provision of liquidity into the financial system, and on the solvency side of things."
Stocks in Italy, the European country most affected by the virus, ended nearly 17 per cent lower, their worst session ever. The Italian government recently initiated a countrywide lockdown.
Bank stocks were the biggest drag on the Italian index. The bank-heavy Spanish index also shed 14 per cent.
Automobile and insurance stocks were the worst performing regional subindexes for the day, shedding more than 15 per cent each.
Travel and leisure stocks ended down 13.2 per cent as airlines Air France KLM, Lufthansa and British Airways-owner IAG plummeted in wake of the travel restriction.
Lufthansa closed 14 per cent lower, ending at a near eight-year low as the epidemic forced it to halt the sale of the international operations of its airline caterer LSG.
Norwegian oil equipment provider TGS NOPEC Geophysical Co was the sole gainer on the STOXX 600, rising about 1.2 per cent.
North America
Wall Street tanked on Thursday, slamming the book on the longest-ever U.S. bull market after new travel restrictions to curb the coronavirus spread spooked investors and rattled world markets.
President Donald Trump's Europe travel ban, announced late Wednesday, sent all three major U.S. stock indexes into a tailspin, with the S&P 500 and the Nasdaq confirming their first bear market since the financial crisis.
The blue chip Dow suffered its worst one-day loss since October 1987's "Black Monday."
As Trump's stock market gains shrink, he says it will 'work out fine'
Wall Street's 'fear gauge' marks record surge after stock sell-off
The benchmark S&P 500 and the Nasdaq have lost over a quarter of their value since reaching record closing highs just 16 sessions ago, as nations around the world grapple with how to contain the fast-moving coronavirus and its economic effects.
A bear market is confirmed when an index sinks 20 per cent or more below its most recent closing high.
"The continued negative action in the market is telling us whatever's been done so far hasn't been enough," said Joseph Sroka, chief investment officer at NovaPoint in Atlanta. "People can't point to a tangible outcome that's going to restore normal daily life, so uncertainty remains.
"Prominent organisations, educational institutions and even sports leagues are foregoing events out of caution," Sroka added. "Leading institutions around the world are setting the tone. We're cautious because they're telling us to be cautious."
Trump's sweeping travel restrictions, limiting flights from continental Europe to the United States, sent European shares to a near four-year low and slammed airline stocks, already battered by the spread of COVID-19.
On Wall Street, airlines plummeted 19.6 per cent.
Boeing Co fell another 18.1 per cent as J.P.Morgan abandoned its long-term backing for the company's shares, setting the planemaker on course for its worst week ever.
The U.S. Federal Reserve is expected to cut interest rates for the second time this month at the conclusion of its two-day monetary policy scheduled for next week.
U.S. Treasury yields tumbled as anticipation grew for aggressive easing on the part of the Fed.
The New York Federal Reserve announced on Thursday that it would introduce $1.5 trillion in new repo operations this week.
"Any government action that has dollars tied to it that's actionable for the banking system would be viewed as a positive," Sroka said. "But what the market is looking for is tangible evidence that the government is trying to stave off a recession."
Interest rate-sensitive bank shares dropped 10.5 per cent, while corporate credit worries hit bond fund prices as companies began to draw on credit lines.
The CBOE Volatility index , a gauge of investor anxiety, shot up to levels not seen since November 2008, the height of the financial crisis.
The Trump travel ban also hit oil prices, sending front-month Brent crude down 8.6 per cent. Oil prices were already under pressure after Saudi Arabia and Russia vowed to boost production, flooding the market with supply despite plummeting demand.
The S&P 500 Energy index lost 12.3 per cent
The Dow Jones Industrial Average fell 2352.6 points, or 9.99 per cent, to 21,200.62, the S&P 500 lost 260.74 points, or 9.51 per cent, to 2480.64 and the Nasdaq Composite dropped 750.25 points, or 9.43 per cent, to 7201.80.
All 11 major sectors of the S&P 500 closed sharply lower.