News
Global Market Report - 13 May
Australia
Australian shares are expected to open higher despite increasing trade ructions between the US and China weighing on markets.
The SPI200 futures contract was up 29 points, or 0.46 per cent, at 6,325.00 at 7am Sydney time, suggesting a lift for the benchmark S&P/ASX200 on Monday.
On Friday, the share market finished up in choppy trading as investors eyed developments in the trade war. The benchmark S&P/ASX200 index closed up 21.50 points, or 0.34 per cent, to 6,316.80 points, while the broader All Ordinaries was up 21.20 points, or 0.33 per cent, to 6,398.50.
On Wall Street, the Dow Jones Industrial Average was up 0.44 per cent, the S&P 500 was up 0.37 per cent and the tech-heavy Nasdaq Composite was up 0.08 per cent.
This followed the US announcement last week that it would increase tariffs on US$200 billion of Chinese goods to 25 per cent from 10 per cent. Tariffs on the remaining US$325 billion worth of imports could be implemented as soon as July.
And the turmoil appeared to deepen at the weekend after Donald Trump said the Chinese may have felt they were "being beaten so badly" in the recent talks that it was better to drag their feet in hopes he would lose the 2020 election and get a better deal from the Democrats.
Anxious traders fear retaliation by Beijing will lead to a sell-off in stocks and a retreat to US Treasuries, gold, the dollar, the yen and the Swiss franc.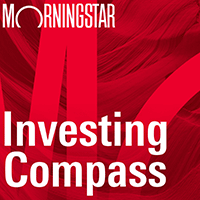 Listen to Morningstar Australia's Investing Compass podcast
Take a deep dive into investing concepts, with practical explanations to help you invest confidently.

The trade friction comes as the Reserve Bank of Australia on Friday downgraded its GDP growth forecasts for 2019 to 2.6 per cent from 3 per cent and ahead of jobless data on Thursday that may prompt a rate cut as soon as next month.
The Australian dollar is down 0.1857 per cent to 69.87 US cents
Asia
Chinese shares ended higher and the yuan strengthened on Friday as investors bet Beijing and Washington would be able to salvage a trade deal, despite a hike in US tariffs that sharply escalated their dispute.
Even though the US tariff increase on Chinese goods went into effect at midday as planned, investors took heart that both sides were returning to the negotiating table later on Friday for a second day of talks.
Traders also expect Beijing may announce more policy easing and support measures if the latest US move heightens pressure on China's economy.
China's major stock indexes ended more than 3 per cent higher on Friday, rebounding sharply in afternoon trade after briefly dipping into the red when the higher US tariffs took effect.
Despite Friday's surge, the Shanghai Composite Index and the blue-chip index still shed 4.7 per cent and 4.5 per cent on the week, pushing them to near 3-month lows.
Some market watchers also saw a potential silver lining in the growing row, noting it could encourage more policy support. Signs of progress in trade talks and expectations of more stimulus had helped push China's benchmark indexes up more than 30 percent earlier this year.
The smaller Shenzhen index ended up 3.8 per cent and the start-up board ChiNext Composite index finished 4.4 per cent higher.
In Hong Kong, the Hang Seng index ended up 0.8 per cent on the day, but lost 5.1 per cent for the week, its biggest weekly loss since February 2018.
Europe
European shares rose on Friday, with surging shares of Thyssenkrupp and robust defensive stocks helping equities on the continent avert the losses seen among their US peers, which slid on persisting worries about US-China trade.
US President Donald Trump said he was in no hurry to sign a trade deal with China as a new set of US tariffs on Chinese goods kicked in, dashing hopes the world's top two economies would salvage a last-minute trade deal.
European investors shuffled their equity holdings as they braced for more volatility on the second day of US-China trade talks, with defensive stocks gaining popularity over the course of the session.
The STOXX 600 index gained 0.3 per cent, lifting off an about one and a half month closing low clocked on Thursday. The pan-European index still recorded its biggest weekly decline this year, down 3.4 per cent, bruised by trade worries.
Germany's DAX rose 0.7 per cent, with Thyssenkrupp - also the STOXX 600's top gainer - lifted 28.2 per cent by short-covering on news it will list its successful elevators business and embark on a fresh restructuring.
The level of short interest on Thursday was 38.3 million shares, the largest amount in more than four years, according to data from FIS Astec Analytics. Around 6.1 per cent of Thyssenkrupp's outstanding shares were out on loan.
Thyssenkrupp shares' barnstorming performance on the day helped trim the degree to which they have underperformed industrial goods and services stocks in the year to date.
French and Italian stocks each tacked on 0.3 per cent, while their London-traded peers eased marginally.
Defensive stocks such as those in the real estate and utilities sectors rose 0.3 per cent and 1.1 per cent, respectively.
With yields on German bonds maturing up to 10 years from now in negative territory, according to data on Refinitiv Eikon, European investors also favor defensive stocks for their dividend yields, relatively secure in a "lower-for-longer" position held by the European Central Bank.
Stocks of carmakers and their suppliers slid 1 per cent to their lowest closing level in more than a month, with Daimler falling 3.2 per cent. The sector is relatively exposed to global trade ructions.
LafargeHolcim gained 2.8 per cent as the world's top cement maker agreed to sell its Philippines operations. Credit Suisse also raised its price target on the stock.
North America
Stock valuations have climbed to levels reached just before Wall Street's late 2018 plunge, leaving the market at risk of shocks such as the sell-off this week as global trade tensions mount. But stocks may have more support than last year, due largely to lower bond yields and a more dovish outlook on interest rates from the Federal Reserve.
Under the traditional price-to-earnings (P/E) ratio method of valuing equities, stocks recently rose to their most expensive level since September. The benchmark S&P 500 index peaked last year on 20 September, before sliding nearly 20 per cent over the next three months.
The forward P/E for the index, which compares stock prices to estimated earnings over the next year, had climbed recently to 17 times, making the index about 13 per cent more expensive than its historic average, according to more than 30 years of data tracked by Refinitiv.
After the S&P 500 hit record highs last week, Trump spooked stocks by threatening over the weekend to raise tariffs on Chinese imports. This ratcheted up tensions in the long-running trade dispute between the world's two largest economies. Investors who had been optimistic about a US-China deal now fear such a deal may not happen anytime soon.
The S&P fell early on Friday but finished slightly higher after remarks from Trump and other officials fed hopes that Washington and Beijing would avoid the worst-case scenario of a complete breakdown in negotiations.
The Dow Jones Industrial Average on Thursday rose 114 points, or 0.44 per cent, to 25,942.37; the S&P 500 gained 10.68 points, or 0.37 per cent, to 2,881.40; and the Nasdaq Composite rose 6.35 points, or 0.08 per cent, to 7,916.94.
As of Friday's close, the S&P 500 was about 2.2 per cent below its all-time high close, which in turn reduced the forward P/E multiple on the S&P 500 to nearly 16.8 times, still well above the historic average of 15.1 times. On Friday, the S&P 500 rose 0.4 per cent.
Debate about valuations has taken hold broadly. Just this week, the Fed called stock prices "elevated" in its latest financial stability report.
Stocks may have a cushion, however, with lower interest rates, which help the allure of stocks.
The yield on the benchmark 10-year US Treasury note sits at 2.46 per cent, after eclipsing 3.2 per cent in November, making bonds look less competitive as an investment versus equities. Stocks are typically valued through by estimating their future cash flows, which are more valuable at lower rates.
The Fed, meanwhile, has signaled little appetite to adjust rates any time soon. As recently as December, the Fed had anticipated further rises in borrowing costs in 2019.