News
Global Market Report - 13 May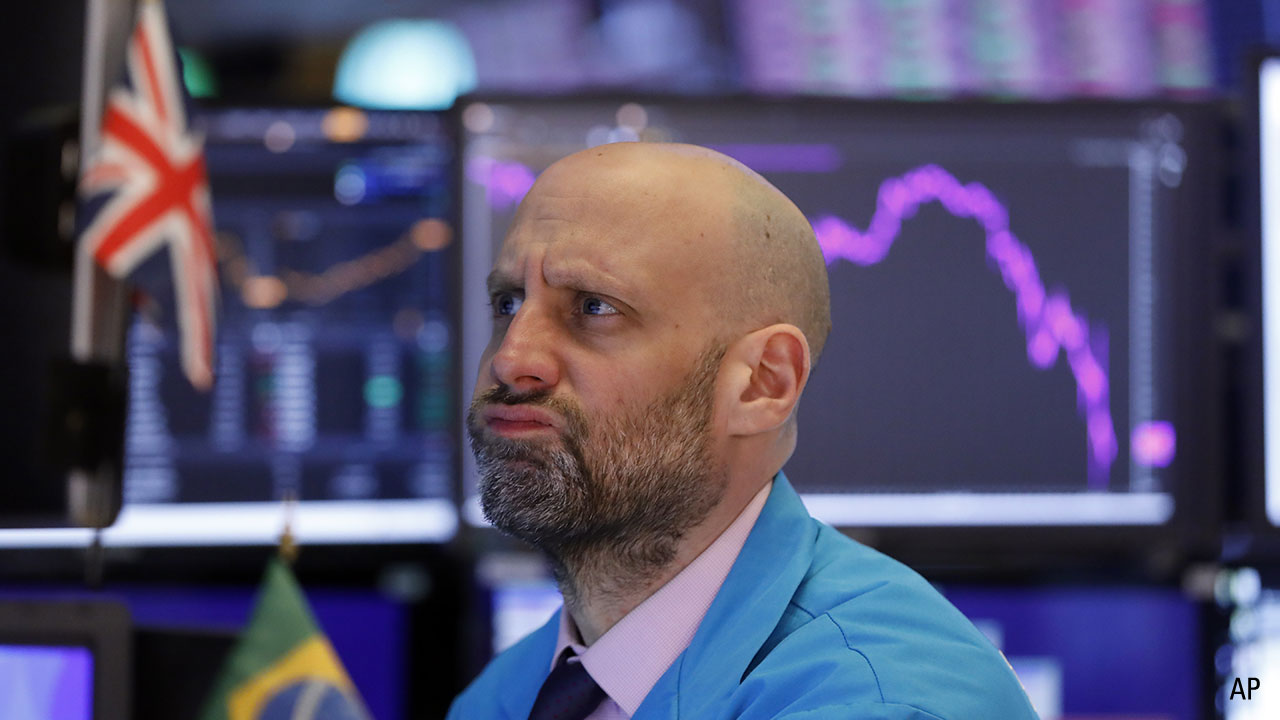 Australia
Shares on the Australian market are set to fall as concerns world economies could be reopening too soon caused losses on Wall Street overnight.
The SPI 200 futures contract was down 68 points, or 1.26 per cent, to 5,320.0 at 8am Sydney time on Wednesday, indicating a loss in early trade.
Earlier, US indices dropped as investors debate whether the lifting of lockdowns across US states and the world will drive an economic rebound or more coronavirus infections.
Wall Street's three major averages closed around their session lows. The Dow Jones Industrial Average fell 1.89 per cent, to 23,764.78, the S&P 500 lost 2.05 per cent and the Nasdaq Composite dropped 2.06 per cent.
The concerns were summed up in testimony from the top US infectious diseases expert. Dr Anthony Fauci told congress that if the US reopens too soon, it could not only cause "some suffering and death that could be avoided, but could even set you back on the road to try to get economic recovery."
Meanwhile Australia has been blindsided after China suspended beef imports from four abattoirs, escalating trade and diplomatic tensions between the two nations.
Eighteen per cent of Australia's beef production is exported to China, with exports worth more than $3 billion a year.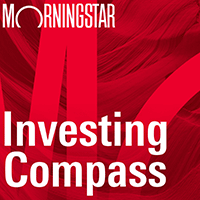 Listen to Morningstar Australia's Investing Compass podcast
Take a deep dive into investing concepts, with practical explanations to help you invest confidently.

Beijing had previously warned trade could suffer if Prime Minister Scott Morrison continued to call for an investigation into the origins of the coronavirus.
Treasurer Josh Frydenberg on Tuesday told parliament the coronavirus pandemic is expected to cause a $50 billion hit to the Australian economy in the June quarter.
The benchmark S&P/ASX200 index closed Tuesday down 58.2 points, or 1.07 per cent, at 5,403 points.
The All Ordinaries closed down 61.8 points, or 1.11 per cent, at 5,497.3 points.
One Australian dollar was buying 64.75 US cents at 8am, up from 64.70 US cents at the close of trade on Tuesday.
Asia
Shanghai shares ended lower on Tuesday on fears about a second wave of coronavirus infections and as a sharp drop in China's factory prices underscored the economic impact of the pandemic.
The Shanghai Composite index fell 0.11 per cent to 2,891.56, trimming some losses after falling 0.59 per cent earlier. The blue-chip CSI300 index ended flat, with its financial sector sub-index lower by 0.6 per cent, the consumer staples sector up 0.89 per cent, the real estate index down 1.22 per cent and the healthcare sub-index up 1.37 per cent.
Around the region, MSCI's Asia ex-Japan stock index was weaker by 0.95 per cent, while Japan's Nikkei index closed down 0.12 per cent.
In Hong Kong, the Hang Seng index was down 356.38, or 1.45 per cent, at 24,245.68. The Hang Seng China Enterprises index fell 1.59 per cent to 9,832.1.
Europe
European shares finished modestly higher on Tuesday, as telecom stocks surged after Britain's Vodafone maintained its dividend, while defensive stocks were broadly in favour as investors weighed risks from many countries starting to lift lockdowns.
Britain's blue-chip FTSE 100 outperformed its continental European peers, rising 0.9 per cent with help from a weaker pound and upbeat earnings reports. Euro zone stocks were up just 0.1 per cent.
The pan-European STOXX 600 index rose 0.3 per cent, with gains led by the telecoms, healthcare and utilities sectors that investors often seek during times of economic uncertainty.
The world's second-largest mobile operator Vodafone jumped 8.7 per cent as it retained its dividend, bucking a corporate trend to cut or scrap payouts due to the coronavirus crisis, and met expectations for full-year core earnings.
Italian and Spanish benchmarks, home to several companies paying steady dividends, rose 1 per cent and 1.4 per cent respectively.
Paris-based telecoms group Iliad gained 4.1 per cent as it kept its full-year targets, helping boost Europe's telecoms index to a near seven-week high.
Modest gains across Europe came as global equities trod water, as some hard-hit economies that relaxed restrictions witnessed a surge in new coronavirus cases.
The Chinese city of Wuhan, where the pandemic originated, reported its first new cases since its lockdown was lifted. South Korea and Germany also reported an acceleration in infections earlier this week.
After a strong rebound in April that helped the STOXX 600 climb 26 per cent from March lows, European shares have lost some momentum in May as investors fear the economic recovery may not be as fast as thought.
German conglomerate Thyssenkrupp slumped 15.3 per cent as it warned its operating loss could swell to 1 billion euros ($1.68 billion) in the current quarter due to the pandemic.
Checking gains on Germany's DAX, insurer Allianz dropped 3.2 per cent after revealing that a key measure of capital may fall below the company's target floor level.
Among other bright spots, German broadcaster ProSiebenSat.1 Media surged 13.3 per cent to the top of STOXX 600 after US private equity house KKR revealed that it had acquired a stake of 5.2 per cent in the struggling company.
Logistics group Deutsche Post gained 3 per cent as it saw signs of business normalising in Europe after the pandemic depressed global freight volumes in the first quarter.
North America
The S&P 500 dropped 2 per cent on Tuesday as investors took profits following a warning from the top US infectious disease expert that premature moves to reopen the nation's economy could lead to novel coronavirus outbreaks and set back economic recovery.
The index suffered its first decline in four sessions as investors weighed the potential for a second wave of virus infections against hopes that easing of stay-at-home restrictions could ignite a recovery in the US economy, which has been severely damaged by the virus.
Anthony Fauci, the director of the National Institute of Allergy and Infectious Diseases, told Congress that the virus, which has already killed 80,000 Americans, was not yet under control and that there would not likely be a treatment or vaccine in place by late August or early September.
"There is a real risk that you will trigger an outbreak that you may not be able to control and ... could even set you back on the road to try to get economic recovery," Fauci said of premature steps.
And reports of new clusters of coronavirus infections in countries such as China, South Korea and Germany where lockdowns had been lifted appear to have added to worries.
Optimism about an economic recovery and massive stimulus measures have helped the S&P 500 climb about 34 per cent to Tuesday's intraday high from the March 23 low of the pandemic-driven selloff.
Wall Street's three major averages closed around their session lows. The Dow Jones Industrial Average fell 457.21 points, or 1.89 per cent, to 23,764.78, the S&P 500 lost 60.2 points, or 2.05 per cent, to 2,870.12 and the Nasdaq Composite dropped 189.79 points, or 2.06 per cent, to 9,002.55.
The Cboe Volatility Index, known as Wall Street's fear gauge, ended 5.47 points higher at 33.04. It was the biggest one-day point gain for the VIX in more than three weeks.
Among the S&P's 11 major sectors, real estate was the biggest percentage decliner with a 4.3 per cent drop.
Industrials and financials were the next biggest laggards with respective declines of 2.8 per cent and 2.7 per cent.
Tuesday's data showed that US consumer prices dropped by the most since the Great Recession in April, due to a plunge in demand for gasoline and services including airline travel as people stayed home during the coronavirus crisis.
But prices for food consumed at home rose 2.6 per cent in the largest advance since February 1974, leaving some investors anxious about the prospect of stagflation, if consumers cannot keep up with price increases for essentials.
Helping to drag down the financial sector was a 7.8 per cent drop in BlackRock Inc, after its top shareholder PNC Financial Services Group Inc said it planned to sell its entire 22 per cent stake in the world's largest asset manager.
Online food delivery company GrubHub Inc surged 29 per cent after a person familiar with the matter said Uber Technologies Inc was in advanced talks to buy the company in an all-stock deal.