News
Global Market Report - 13 September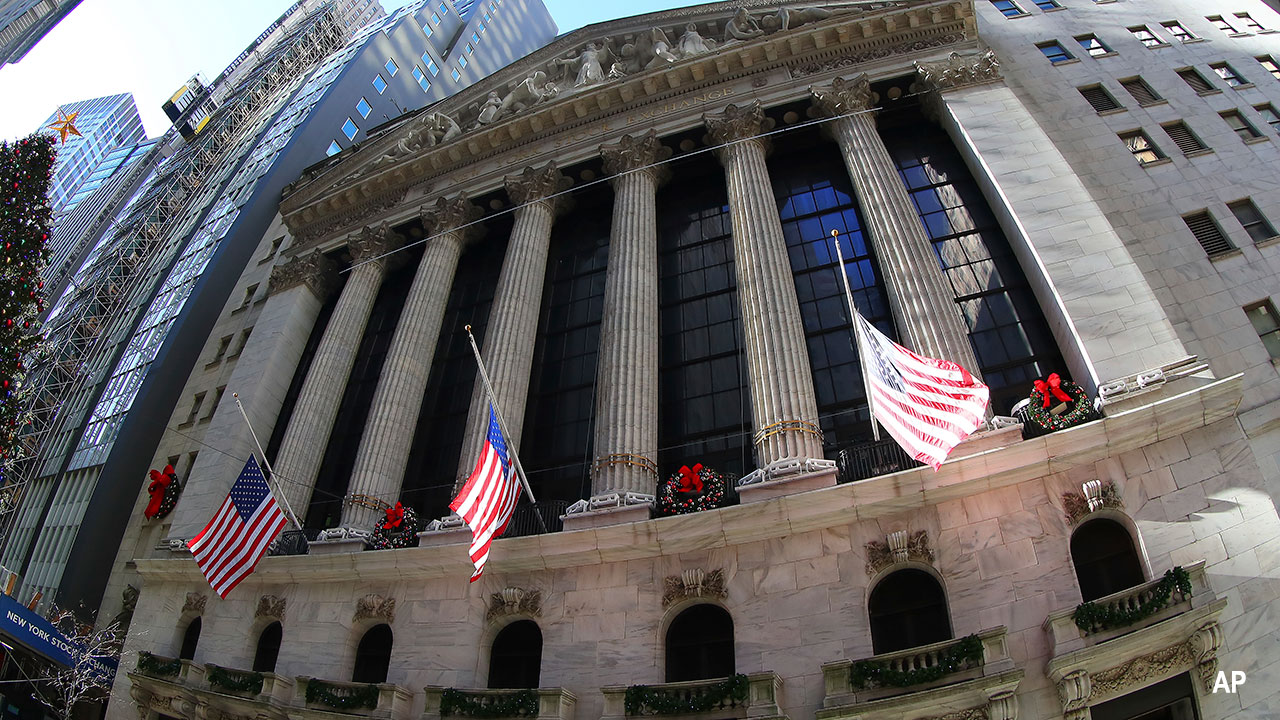 Australia
The ASX is set to open lower after Wall Street fell Friday as covid and the prospect of an end to central bank stimulus weighed on markets.
The Australian SPI 200 futures contract was down 28 points or 0.4 per cent at 7,368 near 7.00 am Sydney time on Monday, suggesting a negative start to trading.
US stocks finished up a choppy week with losses.
The S&P 500 dropped 0.8%. The Dow Jones Industrial Average also fell 0.8%, while the technology-focused Nasdaq Composite dropped 0.9%.
US stocks remain close to record highs but have turned volatile in September after climbing for months. Money managers point to an array of factors behind the choppiness. They include high valuations and the prospect that the Federal Reserve may soon start to unwind some of the stimulus it lavished on markets near the start of the coronavirus crisis.
The Australian dollar was buying 73.51 US cents near 7.00am AEST, up from the daily low of 73.48. The WSJ Dollar Index, which measures the US dollar relative to 16 foreign currencies, rose to 87.26.
Locally, the S&P/ASX 200 closed 0.5% higher at 7406.6, bouncing from its worst daily performance since February but still finishing 1.5% lower for the week.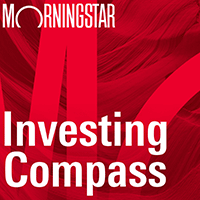 Listen to Morningstar Australia's Investing Compass podcast
Take a deep dive into investing concepts, with practical explanations to help you invest confidently.

Materials, tech and energy stocks led gains, a day after being punished heavily as the index hit its lowest point since July 21. Nine of the top 10 performing ASX 200 components were mining or mining-services firms, Nickel Mines led the way with an 8.5% gain. BHP, Rio Tinto, and Fortescue rose between 0.68% and 2.5%.
Travel stocks Qantas, Corporate Travel Management, Flight Centre and Webjet rose by between 1.7% and 2.7% amid hopes of easing travel restrictions.
Among other big movers on the ASX were G.U.D. Holdings, up 3.75%, Janus Henderson Group, up 2.76%.
Australia's prudential regulator says there is not as yet any evidence that large institutional shareholders in Australian companies are looking to pursue interests that are different from those of the broader shareholder base.
Wayne Byres, APRA chairman, told a House of Representatives committee hearing Friday that while large institutional shareholders clearly have a degree of influence over the companies in which they invest, many are also managing various mandates on behalf of disparate groups of investors.
New mortgage quality in Australia is falling, UBS research shows. The bank interviewed around 900 Australians who took a mortgage in the last year. The data showed share of home loans misstated to banks increased to a record high of 41%, up from 38% last year, and above 27% in 2015. The size of misstatement lifted materially, with an over-statement of income by 25% to 34% in some cases, and a greater under-statement of financial commitments and living costs, UBS says.
Gold futures fell 0.4% to $US1792.1 an ounce; Brent crude was up 2.1% at $US72.92 a barrel; Iron ore was down 0.4% to $US129.71.
The yield on the Australian 10-year bond fell to 1.22%; The yield on the US 10-year note rose to 1.34%.
Asia
Chinese stocks advanced on Friday, supported by tourism-related and electronics companies. The Shanghai Composite Index gained 0.3%, hitting its highest closing level in more than six years. Consumer spending could get a boost during the upcoming Mid-Autumn Festival and Golden Week holidays, Northeast Securities said, as the latest wave of Covid-19 in China seems to be under control.
Hong Kong shares also rose amid broad-based gains, as technology companies got a boost from reports that China will only slow down, and not suspend, approvals of new video games. Sentiment was also lifted by the announcement of the Hong Kong-China Wealth Management Connect program, which contributed to the broad gains. The benchmark Hang Seng Index ended 1.9% higher and the Hang Seng Tech Index closed with a 2.9% gain. Tencent gained 2.1% and NetEase advanced 3.1%.
The Nikkei Stock Average advanced 1.2% to reach its highest settlement since Feb. 16. Electronics and brokerage stocks led gains, as hopes continued for fiscal stimulus. Any comments from candidates for the ruling Liberal Democratic Party's leadership election are being closely watched.
Europe
London's FTSE 100 closed up 0.07% on Friday, to end the week 1.53% lower.
UK GDP rose at a worse-than-expected rate in July amid staff and supply-chain shortages caused by the coronavirus pandemic and the UK's EU exit. "The ongoing struggle to hire staff isn't going away any time soon, with post-Brexit rules making hiring many workers from Europe difficult," Hargreaves Lansdown analyst Susannah Streeter says.
European stocks are mostly lower as concerns about a slowdown in global economic growth and rising coronavirus cases weigh on market sentiment. The pan-European STOXX Europe 600 index, which tracks the return of the largest listed companies across 17 European countries, closed 0.3% lower Friday at 466.34, to end the week 1.19% down.
"Despite today's attempts to recover this week's losses, the price action would suggest that there is increasing anxiety amongst investors over the growth outlook, as well as the effect that continued increases in prices, and supply chain disruption, could well have on spending patterns, as well as wages," CMC Markets analyst Michael Hewson says.
North America
The S&P 500 Index slumped to its worst weekly showing since February, with a broad pullback Friday highlighting investor concerns about a volatile fall ahead.
Stocks remain close to record highs, but have retreated in September after steadily climbing for much of the summer. Many investors say they are closely watching the Federal Reserve's plan to pull back on its bond purchases later this year as the central bank scales back the easy money policies that helped drive the S&P 500 to more than 50 fresh highs this year.
After a blockbuster earnings season and speedy economic recovery this year, some analysts have said that the peak in economic growth may have passed. The latest jobs report showed that US hiring slowed sharply in August as the surging Delta variant hampered the economic recovery. Many businesses have pulling back on travel and a measure of consumer sentiment recently fell to the lowest level in a decade.
The spread of the variant has added to investor jitters by raising the prospect of a coronavirus-induced slowdown.
"There are good reasons to make investors a little bit nervous," said Jane Foley, head of foreign-exchange strategy at Rabobank.
Major indexes wavered for much of the trading session before turning lower late in the day. The S&P 500 dropped 34.70 points, or 0.8%, to 4458.58, falling for the fifth consecutive session, its longest losing streak since February. The Dow Jones Industrial Average slid 271.66 points, or 0.8%, to 34607.72. The technology-focused Nasdaq Composite dropped 132.76 points, or 0.9%, to 15115.49.
The S&P 500 and Dow fell 1.7% and 2.2%, respectively, for the week, their biggest such declines since June. The Nasdaq lost 1.6% this week, finishing its worst week since July.
Concerns about slowing economic growth and the Delta variant have led to a recent outperformance in tech stocks, as investors have turned to companies they think will benefit if the broader economy slows—a trade that worked for much of 2020 as businesses around the country were shut. Shares of Facebook and Netflix managed to eke out gains Friday even as the broader market notched declines.
"Looking at the index level is a little bit misleading," said Kari Montanus, a senior portfolio manager at Columbia Threadneedle. "We've just seen big swings back and forth" between different corners of the market.
Some analysts have lowered their forecasts for the S&P 500 through the end of year. Bank of America analysts said they expect the S&P 500 to fall to 4250 by the end of the year, a roughly 5% decline, after the broad stock-market gauge has roughly doubled from its March 2020 pandemic low. The index remains up almost 19% this year. Meanwhile, the autumn months tend to be among the most volatile months of the entire year, according to Dow Jones Market Data.
On the economic front, the US producer-price index rose 0.7% in August, down from a 1% jump in July. Economists polled by The Wall Street Journal had forecast a 0.6% advance.
In the bond market, the yield on 10-year Treasury notes ticked up to 1.340% from 1.300% Thursday, concluding three consecutive weeks of gains. Yields, which move inversely to bond prices, are on track to end the week roughly flat.
Investors did receive some positive economic news this week. Metal prices rallied after a phone call between Presidents Biden and Xi Jinping raised hopes of a cooling in tensions and potential reduction in tariffs between the US and China. Copper prices, which are sensitive to relations between the world's two largest economies, rose around 3.8% to $4.45 a pound.
China has already sold from state stockpiles of metals to curb the rally in commodity prices, which pushed factory-gate prices to their fastest monthly rise in 13 years in August.