News
Global Market Report - 14 April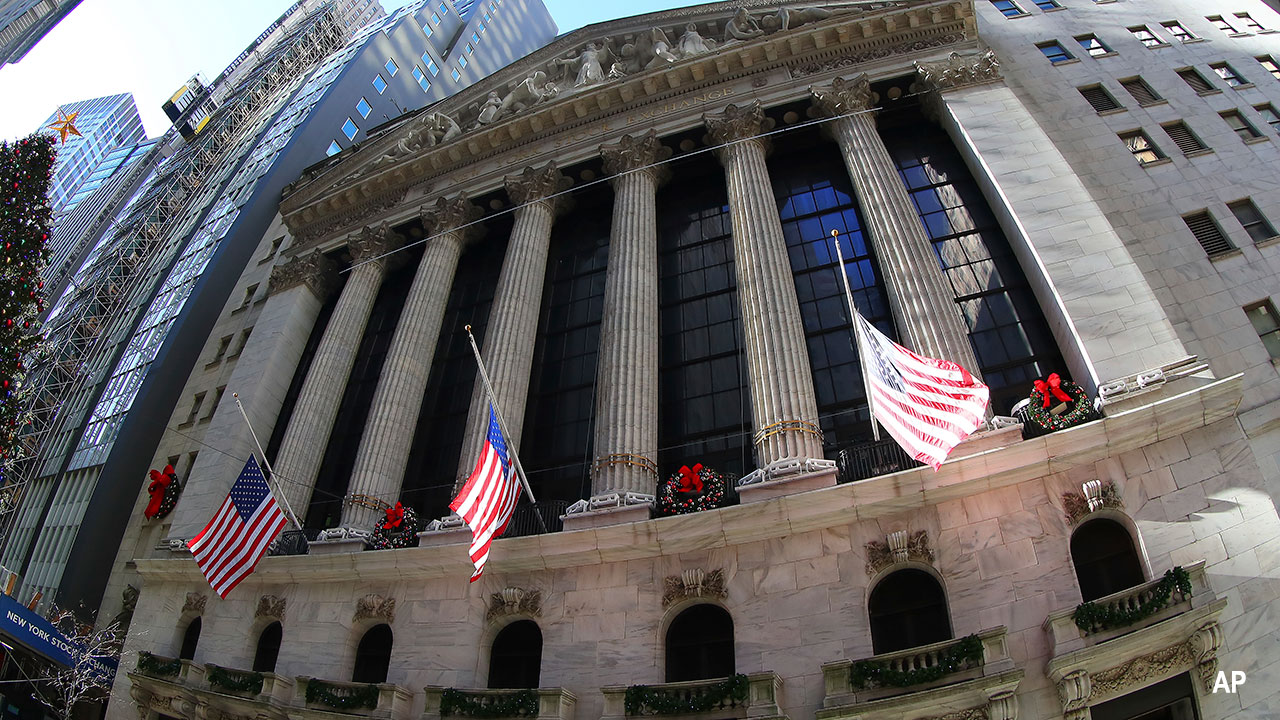 Australia
Australian shares are set to open modestly higher after stocks and bonds rose on Wall Street as US reporting season began and traders pared bets on the pace and extent of interest rate hikes.
ASX futures were up 17 points or 0.2% at 7471 as of 8.00am on Thursday, suggesting a positive start to the day.
Overseas, US stocks rose for most of the trading day, closing just below session highs. The Nasdaq Composite led the major indexes upward Wednesday, closing higher by 2.03%. The S&P 500 added 1.1% after it fell 0.3% on Tuesday. The Dow Jones Industrial Average was up 1%.
Investors are watching US first quarter earning seasons closely for signs about how inflation is impacting businesses. America's largest bank and bellwether of the broader economy JPMorgan posted a 42% decline in first-quarter profit, as chief executive Jamie Dimon warned inflation and the war in Ukraine posed big threats to the US economy. Investment manager BlackRock and Delta Airlines also reported.
Bond markets extended gains for a second day in a move suggesting traders are scaling back bets on how far and fast the US Federal Reserve will hike interest rates. Yields on US 10-Year Treasury Notes fell to 2.70% from 2.72% a day earlier. Shorter duration bonds, which are more sensitive to interest rates, saw yields fall too. The moves came as data showed US producer prices jumped the most on record.
Locally, S&P/ASX 200 index closed 0.3% higher amid gains for energy companies. The materials and energy sectors were the day's strongest sectors, closing up 0.6% and 1.0%, respectively.
Iluka Resources rose 0.9% after it said it intends to demerge its Sierra Leone mineral sands business this year.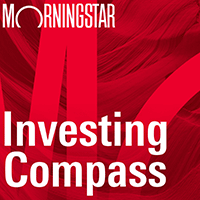 Listen to Morningstar Australia's Investing Compass podcast
Take a deep dive into investing concepts, with practical explanations to help you invest confidently.

Shares in EML Payments jumped 10.5% after the Australian Financial Review reported the company had been in talks with private equity group Bain Capital over a takeover. The talks have now ended.
Other top performers included Paladin Energy, up 9.6% and technology firm Appen Limited, up 4.8%.
In commodity markets, iron ore lost 2.2% to US151.40 per tonne; gold futures rose 0.4% to $1,984.70; Brent crude oil jumped 4% to US$ 108.82
In bond markets, the yield on the Australian 10 Year bond was flat at 3.07%.
The Australian dollar was buying 74.54 US cents as of 8.00am, up from the previous close of 74.51. The WSJ Dollar Index, which measures the US dollar against 16 other currencies, slipped to 92.35, the highest level since May 2020.
Asia
Chinese equities ended lower, weighed by the country's ongoing Covid-19 resurgence and poor trade data, says Oanda markets analyst Jeffrey Halley in a note. He notes imports flat-lined in March, dropping 0.10% compared with expectations of an 8.0% rise, causing concerns around the extent of China's slowing growth. Auto makers and airlines lost ground. BYD Co., Dongfeng Automobile and SAIC Motor Corp. declined 0.5%, 1.4% and 1.3%, respectively, while Air China fell 1.6% and China Southern Airlines lost 3.0%. The Shanghai Composite Index was 0.8% lower at 3186.82, the Shenzhen Composite Index retreated 1.7% to 2012.18 and the ChiNext Price Index dropped 2.3% to 2466.84.
Hong Kong stocks ended stronger, with the benchmark Hang Seng Index 0.3% higher at 21374.37, as shares of oil majors and property companies gained. Higher crude prices in the Asian session propelled oil majors higher, with Cnooc, PetroChina and Sinopec advancing 3.6%, 2.0% and 1.5%, respectively. Meanwhile, the property sector seems to have already bottomed out, with valuations now looking attractive, say analysts from CGS-CIMB. Hang Lung Properties, China Overseas Land and China Resources Land rose 2.4%, 2.3% and 2.2%, respectively. The Hang Seng Mainland Properties Index rose 0.8% to 4015.45.
The Nikkei Stock Average closed 1.9% higher at 26843.49, supported by the yen's recent weakness and easing concerns about higher borrowing costs. Oil-related stocks rose, as oil prices were buoyed by China's decision Tuesday to lift some Covid-19 restrictions in Shanghai. Petroleum company Idemitsu Kosan rose 1.6% and Eneos gained 0.6%. Among shipping stocks, Nippon Yusen advanced 4.8% and Mitsui O.S.K.
Europe
European markets mostly fell after mixed trading in Asia and ahead of an expected higher open on Wall Street. The pan-European Stoxx Europe 600 and the French CAC 40 dropped 0.4%, while the German DAX was down 0.9%.
"While today sees the Bank of Canada decide on policy, with a rate rise expected, the real event will be earnings from JPMorgan, kicking off the Q1 earnings season in earnest," IG says.
The European Central Bank is meeting Thursday and investors are awaiting more clarity on plans to curb stimulus measures.
"ECB speakers have turned a little bit more hawkish lately," said Jeremy Gatto, a multiasset investment manager at Unigestion. "They seem now to be agreeing that inflation might be a concern. It's difficult to get excited about Europe."
In London, the FTSE 100 outperformed on Wednesday on what was a disappointing day for European bourses, with the London market boosted largely by resilience in basic resources and energy, CMC Markets UK says.
Crude-oil prices continued their push higher, with BP and Shell both ending in the green. Tesco shares were down 2% at the day's close after it said that it expects to close fiscal 2023 with lower adjusted operating profit as rising prices affect customer shopping habits.
Elsewhere, GlaxoSmithKline announced a $1.9 billion deal for Sierra Oncology and Ted Baker finished up 3.3% after it said that US-based private equity firm Sycamore Partners Management LP will participate in the formal sale process of the company.
North America
US stocks rose and bond yields fell as the first earnings reports from major companies began to roll in and investors considered the highest inflation in four decades.
Stocks rose for most of the day, closing just below session highs. The Nasdaq Composite led the major indexes upward Wednesday, closing higher by 2.03%. The S&P 500 added 1.1% after it fell 0.3% on Tuesday. The Dow Jones Industrial Average was up 1%.
The yield on the benchmark 10-year Treasury note edged down to 2.688% from 2.724% on Tuesday, extending its decline into a second day. Yields fall when prices rise.
Airline stocks jumped after Delta Air Lines reported a quarterly loss but said it returned to profitability in March and expects to report a second-quarter profit. The Atlanta-based company's stock price rose more than 6%, or $2.40, to $41.02, while shares of American Airlines gained more than 10%, or $1.82, to close at $18.95. Southwest Airlines added 7.5%, or $3.23, to end the day at $46.05.
JPMorgan Chase shares declined 3.2%, or $4.24, to $127.30 after the bank posted a 42% decline in first-quarter profit, dragged down by higher expenses and lower fees from its Wall Street arm. The earnings of America's largest bank often serve as a bellwether for the broader economy and can shine a light on the financial health of US consumers.
Asset manager BlackRock dipped $1.09, or 0.2%, to $715.74, after reporting rising first-quarter profits but a decline in assets under management. Goldman Sachs, Citigroup, Morgan Stanley and Wells Fargo are set to report earnings on Thursday. While nine of the S&P 500's 11 sectors rose Wednesday, financials -- down less than 0.1% -- and utilities were slightly in the red.
Investors are watching first-quarter earnings to assess the impact of record inflation on companies from auto manufacturers to energy providers.
"When you look at it from a sector perspective, the sectors that are able to pass some of those price increases on to consumers are the ones that have held up better this year," said Mona Mahajan, senior investment strategist at Edward Jones. "That's a trend we expect to continue, at least in the near term."
Stocks have come under pressure in recent days as concerns about inflation drove uncertainty about how aggressively the Federal Reserve could act to temper it. Data released Tuesday showed that consumer prices climbed further in March, rising 8.5% from a year earlier. The monthly increase was in line with economists' expectations and core inflation -- which excludes food and energy -- was slightly lower than predicted, according to Deutsche Bank.
"The inflation data was obviously not great, but maybe we're around the peak and we'll start to see something of a disinflationary trend over the coming months," said Esty Dwek, chief investment officer at FlowBank. "With bank earnings kicking off, we can get some direction. It's really going to be about the guidance that we get for the rest of the year."
The US producer-price index, another gauge of inflation, rose by 11.2% in March compared with a year ago, the Labor Department said Wednesday. The increase exceeded expectations and marked the largest gain since records began in 2010. The sharp rise indicates that disruptions to key supply chains continue to drive up prices.
Volatile energy and commodity prices caused by Russia's invasion of Ukraine, coupled with Covid-19 lockdowns in parts of China that could lead to additional disruptions, are also boosting the cost of doing business for producers.
Oil prices rose, with global benchmark Brent crude adding 3.96%, or $4.14, to trade at $108.78 a barrel. Traders are assessing energy demand in China, as some lockdown measures in Shanghai eased but more factories in the region, including two run by Apple suppliers, halted production.
Further disruptions to energy supplies are expected, according to the International Energy Agency. It said on Wednesday that oil output from Russia was likely to fall by nearly 3 million barrels a day starting in May, a bigger decline than other analysts had predicted.
Pharmaceutical company Antares Pharma surged 49.2%, or $1.84, to $5.58 after The Wall Street Journal reported that Halozyme Therapeutics was nearing a deal to buy it for around $960 million. Shares of Gap Inc. added 8.2%, or $1.10, to close at $14.46, helping the S&P's consumer discretionary sector to a 2.5% gain. Marriott International Inc. gained 7.5%, or $12.30, to end the session at $175.54.
*Correction - Due to a production error data for US markets data was shown incorrectly. It was updated at noon to reflect Wednesday's close.