News
Global Market Report - 14 December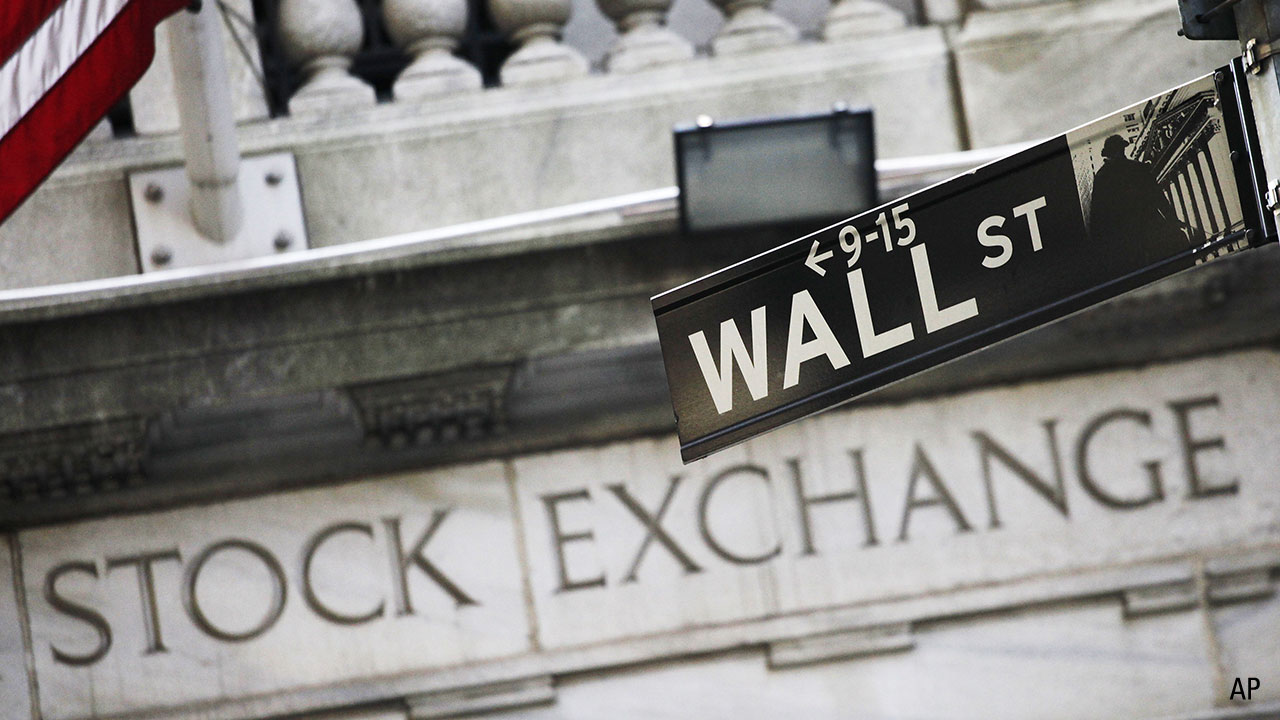 Australia
Australian shares are set to open flat following a mixed end to the week on Wall St amid ongoing uncertainty over stimulus.
The Australian SPI 200 futures contract was flat at 6,630 points at 8.30am Sydney time on Monday.
The S&P 500 and Nasdaq closed with modest declines on Friday, as uncertainty over fresh economic stimulus dented confidence, although strong gains from Walt Disney helped the Dow Industrials eke out a gain.
The Dow Jones Industrial Average rose 47.11 points, or 0.16 per cent, to close at 30,046.37, the S&P 500 lost 4.64 points, or 0.13 per cent, to 3,663.46 and the Nasdaq Composite dropped 27.94 points, or 0.23 per cent, to 12,377.87.
Locally, Australia is well on track to put the pandemic-induced recession behind it as unprecedented stimulus from the government and the Reserve Bank has the economy on a faster-than-expected growth path, the nation's top chief executives say, The Australian reports.
The S&P/ASX200 benchmark index closed lower by 40.5 points, or 0.61 per cent, to 6,642.6 on Friday after a weak lead from Wall Street on politicians' economic stimulus stalemate and soaring COVID-19 infections.
The All Ordinaries closed down 30.7 points, or 0.44 per cent, to 6,886.4.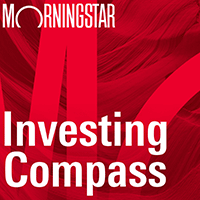 Listen to Morningstar Australia's Investing Compass podcast
Take a deep dive into investing concepts, with practical explanations to help you invest confidently.

Gold was up 03.3 per cent at $US1,839.85 an ounce; Brent oil was down 0.6 per cent to $US49.97 a barrel; US oil was down 0.4 per cent to $US46.57 a barrel; Iron ore was up 2.3 per cent to $US160.13 a tonne.
Meanwhile, the Australian dollar was buying 75.33 US cents at 8.30am, slightly down from 75.34 US cents at Friday's close.
Asia
China's blue-chip stocks fell for a fifth straight session on Friday to post their biggest weekly loss in 11 weeks, as a flare-up in Sino-US tensions and worries about policy tightening dented risk appetite.
The blue-chip CSI300 index fell 1 per cent to 4,889.63, while the Shanghai Composite Index lost 0.8 per cent to 3,347.19.
Hong Kong stocks tracked other Asian market higher as progress on covid-19 vaccines boosted sentiment, although gains were capped due to a flare up in Sino-US tensions.
The Hang Seng index rose 0.4 to end at 26,505.87, while the China Enterprises Index gained 0.4 per cent to 10,452.50.
Japan's Nikkei share average fell on Friday to post its first weekly fall in six, as uncertainties over Brexit, US stimulus and worries over surging covid-19 cases at home sapped risk appetite.
The Nikkei share average shed 0.39 per cent to close at 26,652.52, losing 0.37 per cent for the week. The broader Topix, however, ended 0.33 per cent higher at 1.782.01 and notched up a 0.34 per cent weekly gain.
Europe
European shares slipped on Friday, ending an action-packed week on a somber note on worries over the economic impact of the resurgent covid-19 pandemic and the fate of a Brexit trade deal.
The pan-European STOXX 600 index slid 0.8 per cent, extending losses after a dour 2021 economic forecast from the European Central Bank pushed it into the red on Thursday.
The index broke a five-week winning streak, falling 1 per cent, as stalemate in talks between the European Union and Britain raised chances of Britain exiting from the bloc without a trade deal.
Investors will be watching for Brexit updates with a Sunday deadline for a last ditch attempt at a deal to govern around $1 trillion in annual trade, currently free from tariffs and quotas.
"Both the UK and the EU have started saying that not only is a no deal outcome possible but that it's the most likely outcome. So markets are spooked about it," said Andrea Cicione, head of strategy at TS Lombard. "Eventually a deal will be ironed out. If talks fail now, the two parties will come back at the start of next year."
As European bond yields dipped, banks continued their slide. Spain's lender-heavy main index dropped 1.5 per cent, while London's FTSE 100 fell for the first time in nine sessions.
Drugmaker Sanofi's 4 per cent slide weighed the most, after it said its covid-19 vaccine candidate developed with GlaxoSmithKline showed an insufficient immune response in clinical trials. GSK shares were trading 0.3 per cent lower.
Meanwhile, as EU leaders unblocked a 1.8 trillion euro ($2.9 trillion) financial package late on Thursday, in the United States, fiscal stimulus appeared unlikely after Democrat House Speaker Nancy Pelosi suggested that wrangling over a spending package could drag on through Christmas.
A raft of stimulus measures since the onset of the pandemic has lifted hopes of a global economic recovery. The STOXX 600 has risen around 45 per cent from lows hit in March, but still remains down more than 6 per cent for the year.
Among other individual stocks, Rolls-Royce slumped 7.9 per cent after it downgraded this year's cash outflow forecast and warned the outlook remained challenging.
Telecom gear maker Ericsson slid after filing a US lawsuit against Samsung for alleged breaches in negotiations for royalty payments and to license patents.
This could impact Ericsson's operating income by 1 billion Swedish crowns ($157 million) to 1.5 billion per quarter beginning in the first quarter 2021, the company said. Europe's telecoms sector dropped 2.8 per cent, posting its worst day in over 10 weeks.
North America
The S&P 500 and Nasdaq closed with modest declines on Friday, as uncertainty over fresh economic stimulus dented confidence, although strong gains from Walt Disney helped the Dow Industrials eke out a gain.
The US Senate, facing a midnight deadline on Friday, unanimously approved a one-week extension of federal funding to avoid a government shutdown and to provide more time for separate negotiations on covid-19 relief and an overarching spending bill.
Lawmakers have wrangled for months over a fresh fiscal stimulus package to support an economy battered by coronavirus lockdowns. New York Governor Andrew Cuomo on Friday suspended indoor dining in New York City, effective Monday.
"It's like holiday shopping—you think you've got time and the next thing you know it's the day before the holiday and you've got to hammer it out and get it done," said Tom Hainlin, global investment strategist at US Bank Wealth Management's Ascent Private Wealth Group in Minneapolis.
"The base case is that they are going to get it done, the base case is we are going to get some stimulus package put through and because we have some of the forbearance things falling off at the end of the year, there is a shot clock on these."
While recent data has showed a faltering recovery in the labor market, a survey from the University of Michigan on Friday showed consumer sentiment improved more than expected in November, while a gauge of inflation rose moderately.
The Dow Jones Industrial Average rose 47.11 points, or 0.16 per cent, to close at 30,046.37, the S&P 500 lost 4.64 points, or 0.13 per cent, to 3,663.46 and the Nasdaq Composite dropped 27.94 points, or 0.23 per cent, to 12,377.87.
For the week, the Dow lost 0.57 per cent, the S&P 500 shed 0.96 per cent and the Nasdaq lost 0.69 per cent. The declines for the S&P and Nasdaq marked their biggest weekly declines since the end of October.
Walt Disney Co shares were the biggest boost to the Dow and S&P 500, surging 13.59 per cent after the media company announced a heavy slate of new shows for its streaming services and said it expects as many as 350 million global subscribers by the end of fiscal 2024.
With daily coronavirus death tolls at alarming levels, fresh business restrictions in many US states and increasing layoffs, investors are counting on more fiscal relief to sustain a nascent economic recovery as most government aid has dried up.
Another 2,902 US deaths were reported on Thursday, a day after a record 3,253 people died, a pace projected to continue for the next two to three months even with a rapid rollout of inoculations.
However, conflicting headlines on progress toward a stimulus deal have kept investors cautious, even as optimism over a working vaccine pushed Wall Street's main indexes to record highs this week. The Dow and S&P each snapped two-week winning streaks while the Nasdaq broke a three-week streak of gains.
House Speaker Nancy Pelosi on Thursday raised the possibility of stimulus negotiations dragging on through Christmas.
The US Food and Drug Administration is expected to issue an emergency use authorisation for Pfizer Inc's covid-19 vaccine expected as soon as Friday evening, the New York Times reported.
The US drugmaker's shares, however, gave up early gains and closed 1.46 per cent lower.
Qualcomm Inc slumped 7.36 per cent and was among the top decliners on the benchmark S&P 500, following a Bloomberg News report that Apple Inc has started building its own cellular modem for future devices, a move that would replace components from the chipmaker.