News
Global Market Report - 14 May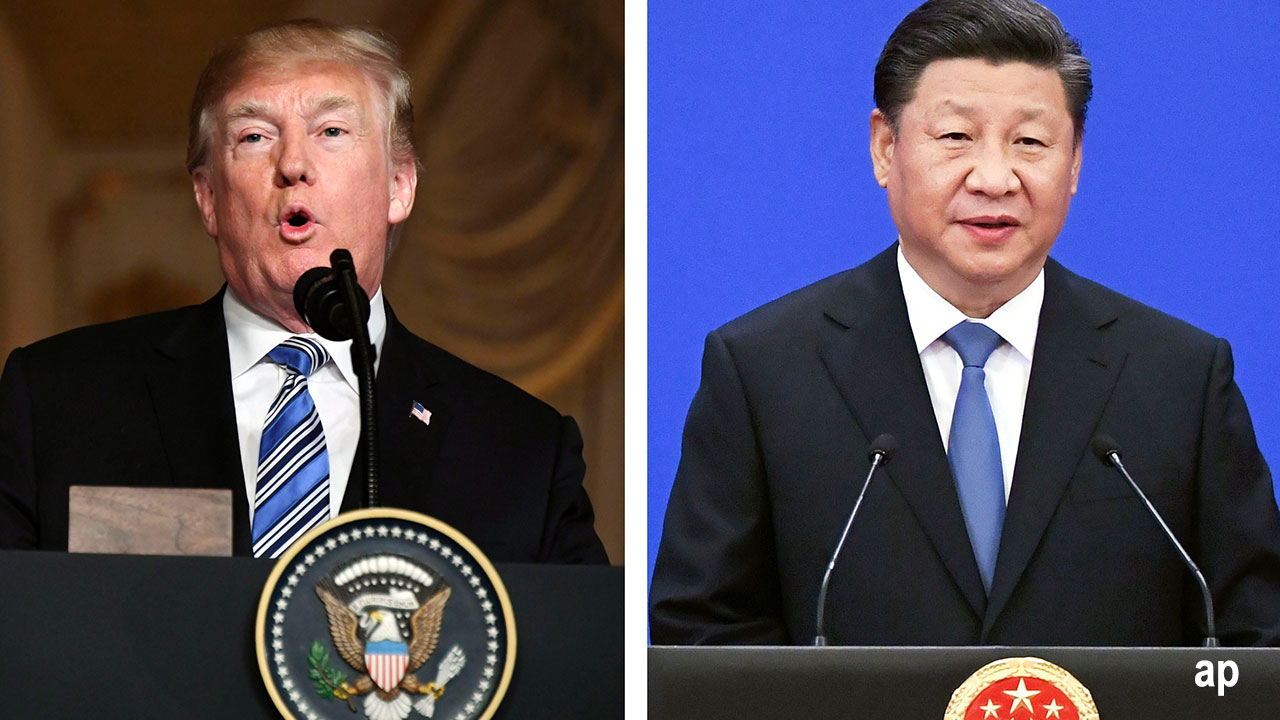 Australia
The local share market is expected to dive after large falls on Wall Street overnight as an escalation in the US-China trade war battered sentiment and prompted investors to shift into safer bets.
The SPI200 futures contract was down 54 points, or 0.86 per cent, at 6,243.0 at 7am Sydney time, suggesting a negative start for the benchmark S&P/ASX200 on Tuesday.
The Australian share market closed lower yesterday, pulled down by the financial sector as two banks went ex-dividend and housing finance approvals came in weaker than expected.
The benchmark S&P/ASX200 index finished down 13.3 points, or 0.21 per cent, to 6,297.6 points, while the broader All Ordinaries was down 11.8 points, or 0.18 per cent, to 6,381.3.
The Chinese government announced overnight it would impose higher tariffs on a range of US goods including frozen vegetables and liquefied natural gas in a response to a US decision last week to hike its own levies on Chinese imports.
On Wall Street, the Dow Jones Industrial Average was down 2.38 per cent, the S&P 500 was down 2.41 per cent and the tech-heavy Nasdaq Composite was down 3.41 per cent.
The Aussie dollar is buying 69.45 US cents from 69.75 US cents on Monday.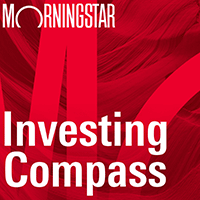 Listen to Morningstar Australia's Investing Compass podcast
Take a deep dive into investing concepts, with practical explanations to help you invest confidently.

Out today: NAB April business conditions, business confidence.
Asia
Asian markets finished mixed as of the most recent closing prices. The Hang Seng gained 0.84 per cent, while shares in China were unchanged with the Shanghai Composite at 2,903.71.
In Japan, the Nikkei share average ended 0.7 per cent lower at 21,191.28 on Monday, the lowest closing since 28 March. The broader Topix shed 0.5 per cent to 1541.14.
China said on Monday it plans to set import tariffs ranging from 5 per cent to 25 per cent on 5,140 US products on a $60 billion target list. It said the tariffs will take effect on 1 June.
"China's adjustment on additional tariffs is a response to US unilateralism and protectionism," its finance ministry said. "China hopes the US will get back to the right track of bilateral trade and economic consultations and meet with China halfway."
In the middle of the negotiations last week, Donald Trump hiked tariffs on $200 billion of Chinese goods to 25 per cent from 10 per cent. The move affected 5,700 categories of Chinese products, including internet modems and routers.
Sources have said talks stalled after China tried to delete commitments from a draft agreement that its laws would be changed to enact new policies on issues from intellectual property protection to forced technology transfers.
Beijing said on Monday it would "never surrender" to external pressure, and its state media kept up a steady drum beat of strongly-worded commentary, reiterating that the door to talks was always open, but vowing that China would defend its national interests and dignity.
In a commentary, state television said the effect of the US tariffs on the Chinese economy was "totally controllable."
Trump has said he is in "no rush" to finalise a deal with China. He again defended the move to hike US tariffs and said there was no reason why American consumers would pay the costs.
Europe
European stocks continued their decline on Monday, on the heels of this year's biggest weekly loss.
China said it would impose higher tariffs on most US imports on a revised $60 billion target list, chilling risk appetite world over as it hit back at a tariff hike by Washington which came into force on Friday.
The pan-European STOXX 600 index fell 1.2 per cent, with all sub-sectors apart from utilities declining.
Germany's trade-sensitive DAX dropped 1.5 per cent, while French shares fell 1.2 per cent. London-traded stocks fell to a two month closing low, down 0.6 per cent.
Utilities stocks - oft-considered a defensive bet - rose 0.2 per cent. Centrica rose 3 per cent as Britain's top energy supplier maintained its full-year outlook.
Oil and gas stocks dipped 0.1 per cent, saved from a steeper fall by Brent crude futures rising following attacks on vessels off the United Arab Emirates' coast.
Stocks of tariff-exposed carmakers and their suppliers dived 2.7 per cent, as all stocks on the sector index fell.
The slide on the day took the sector index from outperforming the STOXX 600 in the year to date to underperforming the broad benchmark. While the STOXX 600 has added 10.3 per cent in 2019, auto stocks are now up 9.7 per cent.
The telecommunications index slid 2.2 per cent as all stocks on it fell. Vodafone Group led the decliners with a 5.2 per cent drop.
Berenberg cuts its price target on the London-listed firm, which was reportedly going to cut its dividend to pay for auctions for mobile phone airwaves in Germany and Italy.
Chemicals firms slid 1.3 per cent, with polymer maker Victrex diving 7.2 per cent after warning annual growth could stall following a much weaker first half due to fewer automotive and consumer electronics contracts.
Banks slid 1.6 per cent, with Deutsche Bank and UBS falling 2 per cent and 2.1 per cent, respectively.
Talks between the German banking giant and the Swiss lender to tie up their asset management businesses have stalled, sources told Reuters, mainly over which bank would control the combined entity.
DWS, Deutsche's asset management unit, fell 3.3 per cent to its lowest closing level in a month and a half.
Thyssenkrupp shed 8.7 per cent. Short-sellers scrambling to unwind their bearish bets had sparked a record gain in the German firm's stock on Friday, when it said it would embark on a fresh restructuring and list its elevators business.
North America
Wall St sank after China defied Washington by announcing retaliatory tariffs, the latest salvo in the two countries' increasingly belligerent trade war, sending investors fleeing equities for less risky assets.
All three major US indexes lost ground on Monday in a widespread sell-off, with the tech-heavy Nasdaq posting its biggest one-day percentage loss this year.
The S&P 500 and the Dow both had their largest percentage drops since 3 January.
China said it would impose higher tariffs on $US60 billion in US goods despite President Donald Trump's warnings not to retaliate against additional tariffs on Chinese imports announced by the White House on Friday. The move stoked fears of a global economic downturn.
Investors responded by fleeing equities for safe-haven assets.
US Treasury yields fell to six-week lows, with 10-year yields falling below those of three-month bills, an inversion seen by many as a potential harbinger of recession.
Gold prices rose to a near three-month high.
The CBOE Volatility index, a gauge of investor anxiety, posted its biggest daily point gain so far this year.
The Dow Jones Industrial Average fell 617.38 points, or 2.38 per cent, to 25,324.99, the S&P 500 lost 69.53 points, or 2.41 per cent, to 2811.87 and the Nasdaq Composite dropped 269.92 points, or 3.41 per cent, to 7647.02.
Of the 11 major sectors of the S&P 500, only utilities ended the session in the black. Trade-sensitive tech companies suffered the largest percentage decline.
Among stocks particularly vulnerable to US-China tariffs, Boeing slid 4.9 per cent and Caterpillar fell 4.6 per cent while the Philadelphia Chip index was down 4.7 per cent, posting its biggest percentage drop since 3 January and extending last week's 6 per cent decline.
Shares of Apple sank 5.8 per cent on the double whammy of heightened trade tensions and a decision by the US Supreme Court to allow an antitrust lawsuit accusing the company of monopolising the iPhone app market.
Uber Technologies extended its slide, falling 10.8 per cent on its second day as a publicly traded company following Friday's underwhelming debut.
Ride-hailing peer Lyft was also down, dropping 5.8 per cent.
Shares of Tesla fell 5.2 per cent to their lowest in more than two years.
First quarter reporting season is in the home stretch, and of the 451 companies in the S&P 500 that have posted results, 75.2 per cent have come in above expectations.