News
Global Market Report - 14 May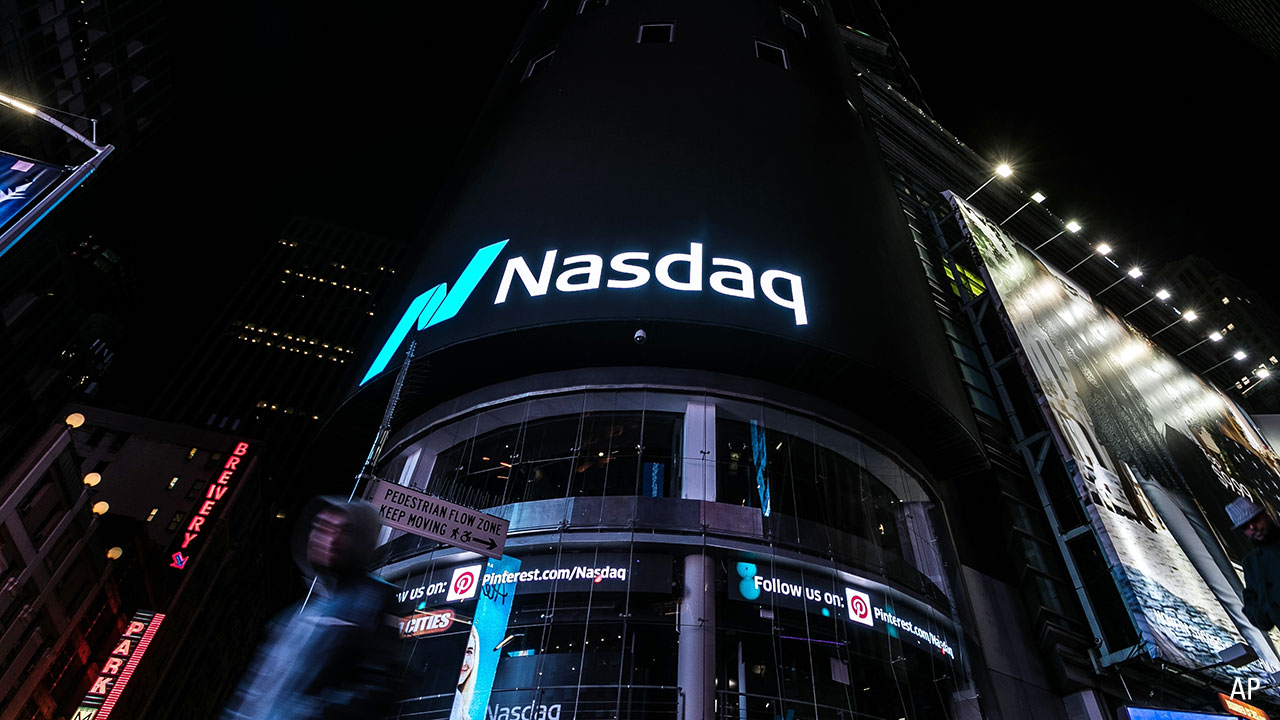 Australia
Aussie shares are set to open higher, as positive labour market data helped most US stocks rebound as concerns about rising inflation subsided.
The Australian SPI 200 futures contract was up 47 points or 0.7 per cent to 7021 near 7.00 am Sydney time on Friday, suggesting a positive start to trading.
Wall Street ended sharply higher at the close of a broad rally on Thursday, bouncing back from three straight days of selling on upbeat labor market data.
The Dow Jones Industrial Average rose 433.79 points, or 1.29 per cent, to 34,021.45, the S&P 500 gained 49.46 points, or 1.22 per cent, to 4,112.5 and the Nasdaq Composite added 93.31 points, or 0.72 per cent, to 13,124.99.
Bitcoin is down 7.7 per cent to around $63,508 as of 8.18 am Sydney time on BTCMarkets after Tesla chief executive Elon Musk raised concerns yesterday about the environmental impact of mining the cryptocurrency, calling its energy use "insane".
Locally, the biggest jump in US consumer prices in 12 years stoked inflation fears and prompted investors to abandon the Australian shares on Thursday.
Information technology shares were most affected on the ASX and crashed by 4.72 per cent.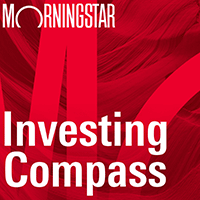 Listen to Morningstar Australia's Investing Compass podcast
Take a deep dive into investing concepts, with practical explanations to help you invest confidently.

Afterpay shed 5.39 per cent to $84.50. The stock has lost more than 30 per cent in the past nine sessions.
The jump in US prices comes as an economy rebounding from the coronavirus met supply constraints. US manufacturers demanding more semiconductors for cars and electronics are one example.
Investors reacted to the inflation figures by pricing in an 80 per cent chance of US interest rates rising as early as December next year.
HSBC chief economist for Australia Paul Bloxham did not expect a rate rise in Australia any earlier.
He said inflation in Australia was well below target, unlike comparable countries such as Canada, New Zealand, the UK and US.
The US inflation figures prompted investors to buy the US dollar, regarded as a safe haven. The Aussie dollar fell from buying about 78 US cents to 77 US cents.
The buying shifts caused the benchmark S&P/ASX200 index to close lower by 62.2 points, or 0.88 per cent, to 6982.7 on Thursday.
The All Ordinaries closed down 72.1 points, or 0.99 per cent, to 7209 points.
There were losses of more than one per cent for shares in materials, industrials, telecommunications, utilities and property.
Materials shares' 1.72 per cent loss came despite the iron ore prices soaring to $US237 per tonne.
Iron ore specialist Fortescue lost 4.05 per cent to $23.44. BHP shed 1.27 per cent to $50.35 and Rio Tinto dropped 1.57 per cent to $128.00.
While the iron ore surge continues to amaze observers, ANZ senior commodity strategist Daniel Hynes does not expect it to last much longer.
He said China's construction industry was likely to dip in the coming months. This would mean less demand for steel-makers, which buy iron ore. Mr Hynes said he also expected the Chinese government to ease economic stimulus.
On the ASX, a big improver was grain and oilseed trader GrainCorp.
The full-year underlying net profit forecast was raised from a range of $60 million to $85 million, to between $80 million and $105 million.
Shareholders will receive a fully franked interim dividend of eight cents per share. There was no interim payout last year due to COVID-19.
Shares were up 5.23 per cent to $5.43.
In banking, NAB and Westpac traded ex-dividend and were more than two per cent lower.
Mining services provider Perenti crashed 29.23 per cent to 69 cents after it said second-half earnings were expected to be lower than its first-half.
COVID-19 was hampering overseas operations. Workers' productivity was stymied by quarantining, travel restrictions and virus outbreaks.
Gold was up 0.5 per cent at $US1825.29 an ounce; Brent crude was down 3.5 per cent to $US66.88 a barrel.
Meanwhile, the Australian dollar was buying 77.28 US cents around 7:00am, up from 77.24 this time Thursday.
Asia
China stocks ended lower on Thursday after the country's latest bank lending data missed forecasts, and as Sino-US tensions weighed.
The blue-chip CSI300 index fell 1.0 per cent to 4,992.97, while the Shanghai Composite Index shed 1 per cent to 3,429.54 points.
Chinese banks extended 1.47 trillion yuan ($227.91 billion) in new yuan loans in April, down from March, missing analysts' expectations.
The trend of China's credit "shift" is continuing, as Beijing targets to stabilize macro leverage ratio for the full-year target, Haitong Securities noted in a report.
Tensions between Beijing and Washington added to the pressure.
The Chinese government has turned its western Xinjiang province into essentially an "open-air prison", a US State Department official said on Wednesday as the department published a report that criticized China's treatment of religious minorities.
At the close of trade, the Hang Seng index was down 512.37 points, or 1.81 per cent, at 27,718.67. The Hang Seng China Enterprises index fell 2.05 per cent to 10,339.99.
Around the region, MSCI's Asia ex-Japan stock index was weaker by 1.16 per cent, while Japan's Nikkei index closed 2.49 per cent lower.
Europe
European stocks dipped on Thursday, weighed down by a fall in heavyweight miners after commodity prices tumbled, while a rapid rise in US inflation kept risk sentiment at bay.
The pan-European STOXX 600 index edged down 0.1 per cent, after falling as much as 1.7 per cent earlier in the session, drifting further away from an all-time high.
Basic resources fell 3.0 per cent, leading declines among European sectors, while oil and gas slipped 1.4 per cent. The sectors were among recent market leaders on the back of a surge in commodity prices.
Automakers also shed 0.9 per cent, while defensive names like utilities, healthcare and telecoms rose.
US inflation readings for April pointed to a steady rise, fanning concerns that the Federal Reserve would raise interest rates earlier than expected. However, Wall Street reclaimed lost ground as technology stocks rebounded after open.
"At one point today European markets were down heavily... inflation concerns once again weighed on sentiment, however these lows proved to be short-lived, with the rest of the day spent clawing the bulk, or all of the losses back," said Michael Hewson, chief market analyst at CMC Markets in London.
"In an extremely fickle environment markets are continuing to wrestle with the dilemma as to whether the current bout of rising inflation prints is transitory in nature"
European stocks have rallied to all-time highs this month, with the STOXX 600 up almost 9.5 per cent so far this year as economic recovery prospects and strong earnings drew buyers of equities.
British luxury brand Burberry tumbled 4.2 per cent on reporting a 10 per cent drop in annual sales, weighed down by the COVID-19 pandemic.
UK's biggest broadband and mobile provider, BT Group, fell 5.9 per cent as it reported a 7 per cent decline in revenue and a 6 per cent drop in adjusted earnings for the full year.
In another disappointing London stock market debut, shares of Canadian chip company Alphawave plunged by as much as 21 per cent.
British engineering company Rolls-Royce fell nearly 6 per cent, as it stuck to its guidance to turn free cash flow positive at some point during the second half of 2021.
Markets in Denmark, Finland, Norway, Sweden and Switzerland were closed for public holiday.
North America
Wall Street ended sharply higher at the close of a broad rally on Thursday, bouncing back from three straight days of selling on upbeat labor market data.
The Dow Jones Industrial Average rose 433.79 points, or 1.29 per cent, to 34,021.45, the S&P 500 gained 49.46 points, or 1.22 per cent, to 4,112.5 and the Nasdaq Composite added 93.31 points, or 0.72 per cent, to 13,124.99.
All three major US stock indexes notched solid gains, with the S&P 500 enjoying its biggest percentage gain in over a month. The Nasdaq, weighed by Tesla Inc, picked up the rear.
Meanwhile, cyclical shares, which stand to benefit most from economic revival, enjoyed the biggest gains.
Recent economic data has prompted inflation fears as scarcity of both materials and workers threatens to send prices surging in the face of a demand boom.
"If this is a footrace, supply chains are still tying their shoes," said David Carter, chief investment officer at Lenox Wealth Advisors in New York. "But they will catch up with demand fairly quickly."
But on Thursday, investors appeared to be focusing on the glass-half-full side of the demand/supply equation.
This was evidenced by the outperformance of small caps, chips and transports, economically sensitive stocks that stand to gain as the United States emerges from the pandemic recession.
"Sectors and stocks that were hurt most significantly by yesterday's sell-off rebounded strongly today given that economic growth is expected to remain strong throughout the year and any inflation is likely to be temporary," Carter added.
New applications for unemployment insurance continue to fall, according to jobless claims data from the Labor Department that hit a 14-month low.
Labor Department data also showed producer prices surged last month, building on the inflation surge narrative of Wednesday's consumer prices report.
But rising prices were widely anticipated, and the US Federal Reserve has provided repeated assurances that it does not foresee those spikes morphing into sustained, long-term inflation.
Of the 11 major sectors in the S&P 500, 10 ended green, with industrials enjoying the largest percentage gain.
Energy, weighed by a drop in crude prices, was the sole loser, shedding 1.4 per cent.
Walt Disney Co shares were down nearly 5 per cent in after-hours trading after posting quarterly results.
Dating app owner Bumble Inc tumbled 14.3 per cent, falling below its initial public offering price, as investors remained cautious about how quickly users will return to in-person meetings.
Boeing Co rose 0.8 per cent after gaining approval from US regulators for a fix of an electrical grounding issue.
Tesla continued its slide, dropping 3.1 per cent, the heaviest drag on the Nasdaq, after boss Elon Musk doubled down on his sudden rejection of cryptocurrency bitcoin.
With Reuters