News
Global Market Report - 15 June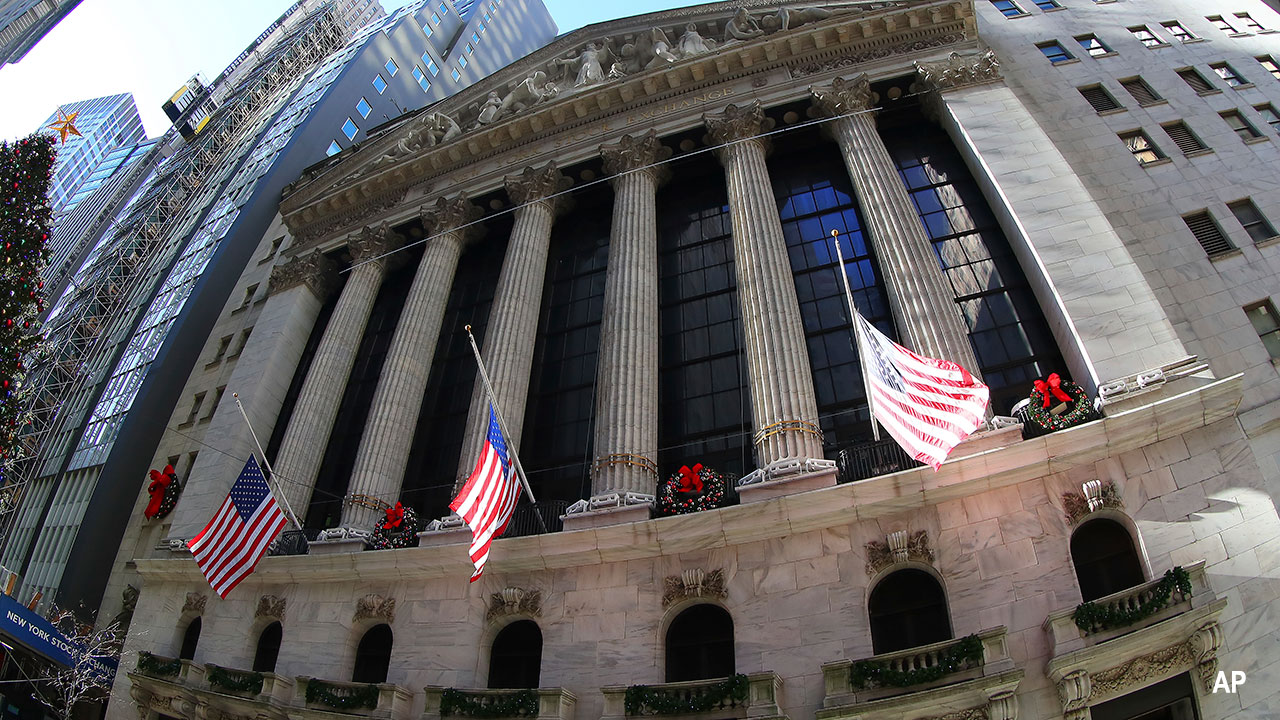 Australia
Australian shares are set to open higher as the S&P 500 and Nasdaq hit record highs overnight.
The Australian SPI 200 futures contract was up 57 points or 0.78 per cent to 7,368 near 7.00 am Sydney time on Tuesday, suggesting a positive start to trading.
The S&P 500 and Nasdaq eked out record high finishes on Monday despite most traders being focused on this week's Federal Reserve meeting and not on adding to existing positions.
On Monday the Dow Jones Industrial Average fell 85.85 points, or 0.25 per cent, to 34,393.75, the S&P 500 gained 7.71 points, or 0.18 per cent, to 4,255.15 and the Nasdaq Composite added 104.72 points, or 0.74 per cent, to 14,174.14.
The Australian dollar was buying 77.12 US cents near 7.30am AEST Tuesday, down from 77.67 at Friday's close.
Locally, shares finished last week at a record closing level on the ASX as a fund manager tipped infrastructure assets to give long-term value on increasingly pricey markets.
Materials and technology stocks powered the main index as investors stayed cool despite rising US inflation data.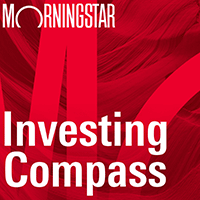 Listen to Morningstar Australia's Investing Compass podcast
Take a deep dive into investing concepts, with practical explanations to help you invest confidently.

BHP and Fortescue gained more than one per cent after iron ore prices climbed. Rio Tinto was little changed.
There were whopping increases for some technology vendors.
Artificial intelligence provider Appen surged 5.56 per cent to $13.85.
Buy now, pay later provider Afterpay climbed 3.68 per cent to $103.52.
Technology stocks were the biggest beneficiaries on US markets following the May consumer price index (CPI) data.
Technology shares can be hit hard by fears of rising inflation and rates. These companies often rely on borrowing.
However experts reasoned the higher US prices mostly came from commodities and airfares, and the surge would be short-lived.
Investors relaxed and kept US markets at lofty heights.
Those heights make it hard for people such as VanEck Australia deputy head of investments Jamie Hannah to find growth opportunities.
He tipped infrastructure assets and funds as having potential.
"The money that's being put into infrastructure by the US government, and the European Union, is huge," he said.
US President Joe Biden wants to spend about $US1 trillion on roads, bridges, rail and broadband to further stimulate the economy.
Mr Hannah said that had implications for would-be contractors.
"Infrastructure companies are set to win contracts and deliver more projects," he said. Transurban and Sydney Airport are among the big ones on the ASX.
Yet Mr Hannah said investors should not limit themselves to Australian providers.
Meanwhile the benchmark S&P/ASX200 index closed higher by 9.8 points, or 0.13 per cent, to 7312.3.
The All Ordinaries closed up by 18.4 points, or 0.24 per cent, to 7577.2.
A drop in financial shares of 0.76 per cent limited gains.
For the week, the market gained 0.23 per cent.
Victoria on Friday reported no coronavirus infections after a two-week lockdown ended for people in Melbourne.
Premier Investments raised its full-year retail earnings forecast by about 90 per cent after booming sales this year.
Solomon Lew's company, which owns Just Jeans and Smiggle, has benefited from Australian and New Zealand stores trading for most of the year compared to the lockdowns of early 2020.
Shares were up 0.4 per cent to $27.44.
Adelaide casino operator SkyCity is betting on bigger profits as the expanded venue and its New Zealand ones help earnings.
The company has been welcoming gamblers back as Australia and New Zealand better control virus outbreaks.
SkyCity forecast full-year net profit after tax of between $NZ84 million and $NZ88 million. This would be more than $NZ66.3 million last financial year.
Shares were even at $3.31.
In financials, Bank of Queensland had one of the most notable falls. Shares lost 1.57 per cent to $8.77.
The big four banks were all lower.
ANZ lost 1.53 per cent to $28.25. Westpac also shed more than one per cent.
Next week will be a shortened trading one due to the Queen's Birthday public holiday on Monday.
On Tuesday, the minutes of the Reserve Bank's June monetary policy meeting will be published. The bank kept the cash rate at a record low 0.1 per cent.
On Thursday, Reserve Bank governor Philip Lowe is due to speak at an Australian Farm Institute forum in Toowoomba.
Job figures for May will be published on the same day.
Spot Gold was down 0.74 per cent at $US1863.60 an ounce; Brent crude was down 0.25 per cent to $US70.90 a barrel. Iron ore was up 0.68 per cent at $US220.77.
The yield on the Australian 10-year bond closed at 1.51 per cent.
Asia
At the close, China's Shanghai Composite index was down 0.58 per cent at 3,589.75.
The Hang Seng index, used to record and monitor daily changes of the largest companies of the Hong Kong stock market, was up 0.36 per cent, to 28,842.13.
Japan's Nikkei 225 Index closed up 0.74 per cent at 29,161.80.
Europe
The pan-European STOXX 600 index, which tracks the return of the largest listed companies across 17 European countries, was up 0.18 per cent at 458.32.
The German DAX fell 0.13 per cent to 15,673.64.
North America
The S&P 500 and Nasdaq have eked out record high finishes on Monday, despite most traders being focused on this week's Federal Reserve meeting and not on adding to existing positions.
On Monday the Dow Jones Industrial Average fell 85.85 points, or 0.25 per cent, to 34,393.75, the S&P 500 gained 7.71 points, or 0.18 per cent, to 4,255.15 and the Nasdaq Composite added 104.72 points, or 0.74 per cent, to 14,174.14.
Investors are seeking new cues from the central bank on its inflation outlook, after recent data indicated the US economy is regaining momentum but not overheating. This has eased investor worries about inflation.
While the Fed has reassured that any spike in inflation would be transitory, policymakers could begin discussing the tapering of bond buying at the Tuesday-Wednesday meeting.
Most analysts, however, do not expect a decision before the central bank's annual Jackson Hole, Wyoming, conference in August.
Any shift in the Fed's dovish rhetoric could upend equity markets. The S&P benchmark has climbed 13.1 per cent this year, while the Dow and the Nasdaq have risen 12.7 per cent and 9.2 per cent, respectively.
"There are really good arguments on both sides of the inflation debate, but to think it's a good idea to make substantive changes right now, based on continued increase in inflation or a transitory rate, seems silly to me," said Mark Stoeckle, chief executive and senior portfolio manager of the Adams Funds.
High-growth tech-related stocks, which were at the heart of a sell-off driven by fears of rising rates, have regained their footing this month at the expense of economy-linked industrials , financials and materials stocks.
The S&P technology index closed at 2,515, just shy of its highest-ever finish on April 26. It was one of a half-dozen sectors that ended in positive territory. Materials and financials were the leading laggards.
Lordstown Motors tumbled 18.8 per cent after it said chief executive Steve Burns and chief financial officer Julio Rodriguez have resigned, days after the electric-truck maker warned that it may not have enough cash to stay in business over the next year.
The news weighed on special purpose acquisition companies that are trying to merge with electric-vehicle manufacturers, as Lordstown Motors did.
Churchill Capital, which is combining with Lucid Motors, and ArcLight Clean Transition, which announced a tie-up with electric bus maker Proterra, fell 4.1 per cent and 4.8 per cent respectively.
"There are a lot of bad companies, but there are some good companies in these SPACs that are going to be good opportunities at some point. You just have to have a lot of patience," Stoeckle said.
Tesla gained 1.3 per cent as chief executive Elon Musk tweeted that the electric-car maker may resume bitcoin transactions. Bitcoin vaulted back above $40,000 on Musk's comments.