News
Global Market Report - 15 March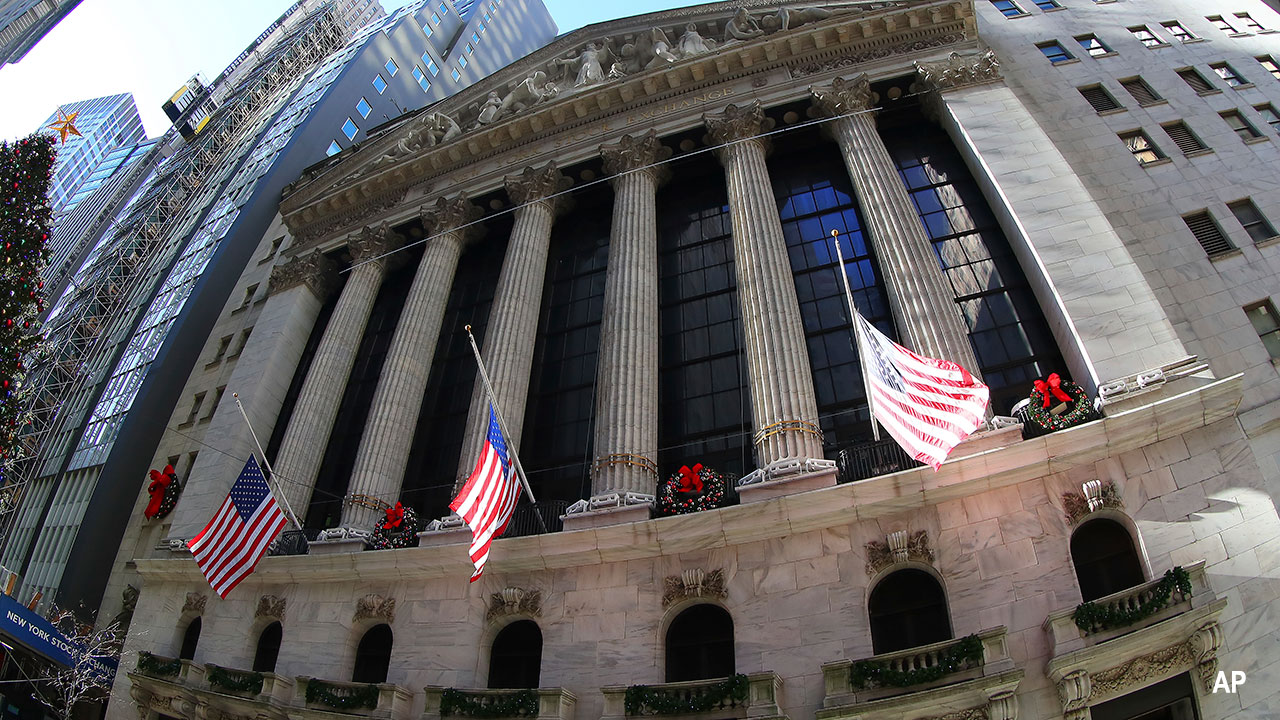 Australia
Australian shares are poised to fall in line with Wall Street as China shut down key manufacturing regions to contain Covid-19 cases and raised fears of further supply chain disruptions.
ASX futures were down 61 points or 0.9% at 7087 as of 8.00am AEST, suggesting a negative start to trading.
The technology-focused Nasdaq Composite dropped 262.59 points, or 2%, to 12581.22, its lowest level since December 2020, as China locked down the regions of Shenzhen and Changchun due to a fresh outbreak of Covid-19 cases in those cities. The S&P 500, which has fallen for four of the five past weeks, declined 0.7%. The Dow Jones Industrial Average edged up 1.05 points, snapping a two-session losing streak.
Shutdowns at major Chinese manufacturers are renewing fears of supply chain problems just as bottlenecks showed signs of easing. Apple manufacturer Foxconn halted operations at a Shenzhen site that produces iPhones in response to the city-wide lockdown on Monday. Shares in Apple fell 2.7%.
"The China shutdown and potential supply chain issues, people are scared of that," said Joe Saluzzi, co-head of equity trading at Themis Trading. "Just as you thought you were getting relief in the supply chain, we might get another hit."
Oil prices retreated as traders priced in possible demand destruction from covid lockdowns across the world's largest goods exporter. Brent Crude fell 6% to US$106.01.
Locally, the S&P/ASX 200 closed 1.2% higher at 7149.4 on Monday as banking stocks continued their recent rise. The financial sector added 2.5%, pushing the benchmark index to its strongest start to a full trading week since early October.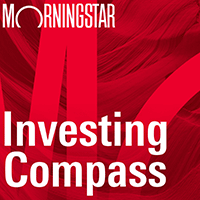 Listen to Morningstar Australia's Investing Compass podcast
Take a deep dive into investing concepts, with practical explanations to help you invest confidently.

Lenders NAB, Westpac, Commonwealth and ANZ added between 1.5% and 2.8%. Beaten-down insurers QBE, IAG and Suncorp rose 2.3%-3.2% as rain eased after inundating parts of Australia's east cost in recent weeks.
The consumer-staples sector gained 1.7% as rural-services provider Elders surged 11%, hitting a 12-year high on a strong trading update.
The materials sector was the only loser, slipping 0.3% amid weakness in both iron ore and gold mining companies.
Rio Tinto announced a $2.7 billion all-cash bid to fully takeover Canadian miner Turquoise Hill after markets closed on Monday. Australia's largest iron ore miner already owns 51% of Turquoise Hill, with which it shares ownership of the much-delayed Mongolian copper and gold mine Oyu Tolgoi. Shares fell 4.6% in New York trading.
In commodity markets, gold futures slipped 1.2% to $1960.80; Iron ore fell 6.2% to US$144.90 per tonne.
Investors sold US bonds ahead of this week's Federal Reserve interest rate decision, due Thursday morning AEST. The US 10-Year Treasury Note yield rose to 2.13%, its highest level since June 2019. At home, the yield on the Australian 10-year bond jumped to 2.45%. Yields rise when prices fall.
The Australian tumbled and was buying 71.90 US cents as of 8.00am AEST, down from the previous close of 72.90. The WSJ Dollar Index, which measures the US dollar against 16 other currencies, rallied again to 91.93, the highest level since May 2020.
Asia
Chinese stocks ended the session sharply lower on Monday, as several cities tightened pandemic restriction measures after more Covid infections were reported. The benchmark Shanghai Composite Index lost 2.6%, the Shenzhen Composite Index slid 2.9% and the ChiNext Price Index slumped 3.6%. Airline carriers, airport operators, hotels and restaurant chains led the downturn, while tourism agencies and entertainment companies also weakened substantially. China is facing one of its worst Covid-19 outbreaks since the country contained the pandemic in early 2020. Shenzhen over the weekend suspended all public transport and ask most companies to halt offline businesses.
Hong Kong shares tumbled, with the benchmark Hang Seng Index closing 5.0% down, its biggest one-day slide since May 2020, according to FactSet. The HSI has lost 14% of its value this month so far, and is now at its lowest level since 2016. China's worsening Covid-19 situation--including the lockdown of Shenzhen--is putting downward pressure on equities, Oanda said. "Fears of further supply-chain disruptions if the port closes, or lockdowns spread, have combined to weigh heavily on Asian markets," it said. Losses are broad-based, led by Country Garden Services' 21.5% fall. Country Garden Holdings, Haidilao and Meituan slumped 19%, 18% and 17%, respectively.
Japanese stocks closed higher, led by gains in railway and real-estate stocks, following recent selloffs caused by the war in Ukraine. West Japan Railway gains 4.8% and major property developer Mitsui Fudosan adds 4.6% as domestic-demand sectors attract bargain hunting. Meanwhile, engineering company JGC Holdings jumps 15% on the prospect of new liquefied natural gas projects outside Russia. The Nikkei Stock Average rises 0.6%. Investors remain focused on headlines from Ukraine.
Europe
European stocks rose amid cautious market optimism about talks aimed at trying to end the Ukraine-Russia conflict. The pan-European Stoxx Europe 600 added 1.2%.
"Stocks have pushed higher Monday, taking advantage of a loosening of the risk aversion that has been so strong lately," IG analyst Chris Beauchamp says. "A rally is underway once again, helped along by the lack of further sanctions and continuing Russia-Ukraine negotiations."
Despite hopes for the negotiations, the conflict is intensifying and there are increasing concerns among officials and investors that the war could spill out of Ukraine. A Russian airstrike on a Ukrainian military training center close to the Polish border killed 35 people Sunday. Russia has asked China for military equipment and other assistance for its war effort, according to US officials.
In London, the FTSE 100 closed Monday up 0.57%, with indices benefiting from a lack of further sanctions and continuing Russia-Ukraine negotiations.
"The initial fighting in Ukraine prompted an outbreak of risk aversion in markets, but for now the situation seems to have settled down, at least for markets," IG Group says.
Sharp falls in oil prices, and indeed in other commodities, have temporarily assuaged fears about rampant inflation, and with that in mind investors are looking to try and pick up some bargains, IG says. The following months may still see a real slowdown in growth, but for now it looks like bullish sentiment will revive, it adds.
North America
Stocks and oil prices tumbled Monday as investors assessed the impact of new Covid-19 outbreaks in China and awaited a likely interest-rate increase by the Federal Reserve later this week.
The technology-focused Nasdaq Composite dropped 262.59 points, or 2%, to 12581.22, its lowest level since December 2020, as China locked down the key manufacturing regions of Shenzhen and Changchun due to a fresh outbreak of Covid-19 cases in those cities.
The S&P 500, which has fallen for four of the five past weeks, declined 0.7%. The Dow Jones Industrial Average edged up 1.05 points, snapping a two-session losing streak.
Shares of Apple fell 2.7% as the lockdown in China disrupted manufacturing by a key supplier. Other technology bellwethers also struggled. Amazon.com fell 2.5%; Alphabet, parent of Google, dropped 3%.
Investors have been spooked lately by the war in Ukraine and a rally in commodity prices sparked by the conflict, on top of the prospect of rising rates. They have pushed into perceived havens such as gold and bonds while selling stocks.
The Covid-19 outbreak in China could renew concerns about potential supply-chain snafus and ensuing the impact on the US economy. Shortages of everything from computer chips to chocolate have hampered growth for months as the Omicron variant scrambled business plans and raised costs for big and small businesses.

The potential economic toll could tamper with expectations for interest-rate increases by the Fed later this year, he said. Investors are turning their attention toward the Fed's monetary-policy meeting, which wraps up Wednesday. The central bank is expected to raise its benchmark rate for the first time since 2018 as officials look to control inflation. It is navigating an unusually complicated environment of a tight labour market, supply disruptions and lately, the war in Ukraine.
Bank of America economists said they expect the Fed to remain aggressive this year and next amid mounting fears of inflation. US central bankers, led by Fed Chairman Jerome Powell, are likely to boost rates five times this year and four times in 2023, BofA economists said in a Monday note. "[W]e expect a hawkish message from Chair Powell, who will likely reiterate that the Fed needs to get serious about price stability, " BofA said.
Uncertainty about the war in Ukraine and its impact on the global economy and commodity prices has thrown a wrench in interest-rate forecasts. Mr. Powell said at a March 2 House Financial Services hearing that the Fed "will proceed, but we will proceed carefully, as we learn more about the implications of the Ukraine war for the economy."
Bill Strazzullo, chief market strategist at Bell Curve Trading, said he would be closely watching the Fed's statement on Wednesday for any indication that the war is tempering future plans for rate increases.
"The big story was how many times was the Fed going to tighten," he said. "Now you've got this major exogenous shock. You've got to factor in a slowdown in global GDP."
Near-term inflation expectations among US households shot up to record levels in February, according to a Monday report by the Federal Reserve Bank of New York. Respondents to the bank's money survey saw inflation hitting 6% a year from now, up from 5.8% in January, matching record-high expectations from the poll in November.
The lockdown could knock oil demand. Futures for Brent crude, the international benchmark, fell 5.1% to $106.90 a barrel.
"The lockdown in Shenzhen and possible lockdown to come in Shanghai have chilled trader enthusiasm," said Tom Kloza, global head of energy analysis for OPIS, which is owned by Dow Jones & Co., as is The Wall Street Journal.
A week ago, Brent prices hit $139 a barrel, the highest level since 2008, as the war in Ukraine disrupted global commodity markets. That has driven gasoline prices to records, sparking concerns that pinched consumers could slow spending heading into the spring and summer driving seasons.
The yield on 10-year Treasury notes rose to 2.139% Monday from 2.004% Friday, their highest level since June 2019. Yields move in the opposite direction as bond prices.
Elsewhere in commodity markets, nickel trading remained suspended on the London Metal Exchange, which stopped the market last week to contain a huge run-up in prices.
Vitaliy Katsenelson, chief executive of Investment Management Associates in Colorado, said his firm has been buying defense stocks such as General Dynamics as countries including Germany signal plans to boost spending on weapons. "Those will see a huge influx of revenues over the next decade," he said.