News
Global Market Report - 16 December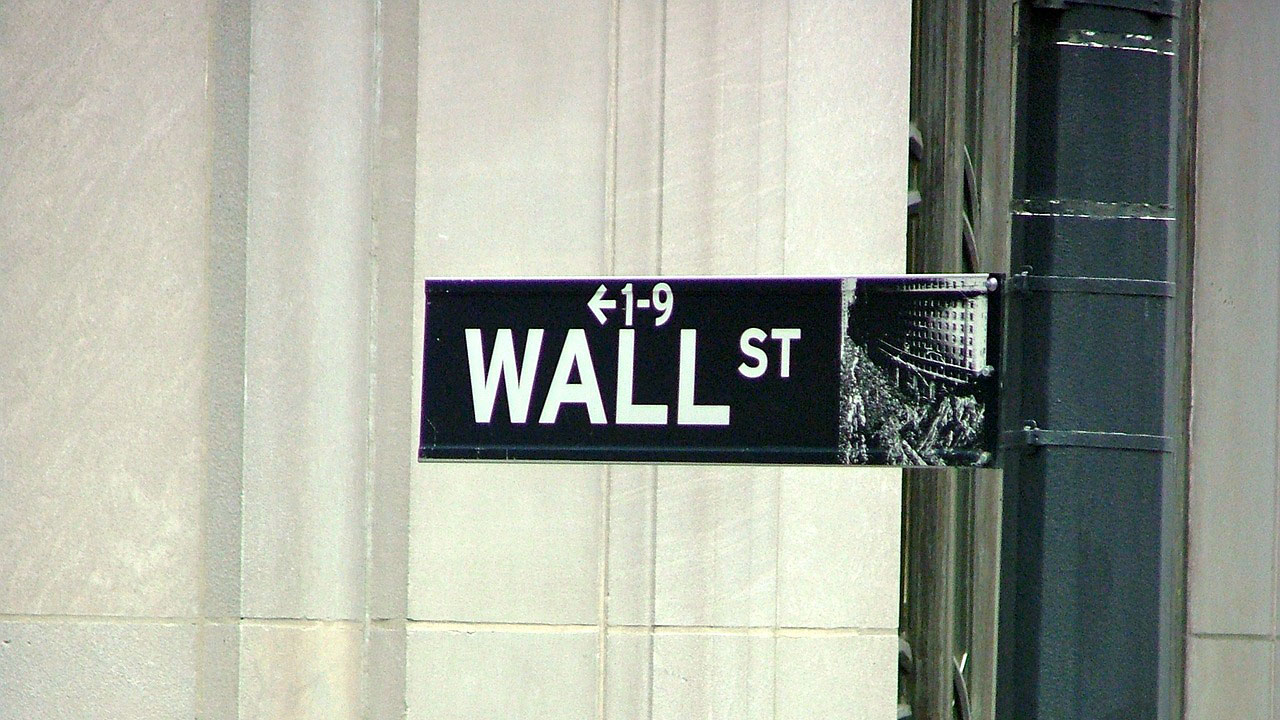 Australia
Australian shares are set to follow Wall St higher as optimism over stimulus and monetary policy buoyed investors.
The Australian SPI 200 futures contract was up 37 points, or 0.6 per cent, to 6,674 points at 8.30am Sydney time on Wednesday, suggesting a positive start to trading.
Wall Street surged on Tuesday as optimism about a potential government stimulus kept spirits high, while investors bet on more signals of easy monetary policy from the Federal Reserve's final meeting of the year.
The Dow Jones Industrial Average was up 1.16 per cent at 30,206.61 points, while the S&P 500 gained 1.19 per cent to 3,690.79. The Nasdaq Composite added 0.94 per cent to 12,556.66.
Locally, Scott Morrison will inject an additional $1 billion into the aged-care sector, supporting 10,000 new home care packages and bolstering nursing facilities hit by the COVID-19 pandemic, The Australian reports.
China's ban on Australian coal has rattled miners on the ASX and contributed to the market closing lower, as iron ore miners hope they avoid similar scrutiny.
The S&P/ASX200 benchmark index closed lower by 28.9 points, or 0.43 per cent, to 6,631.3 on Tuesday following mixed results on Wall Street.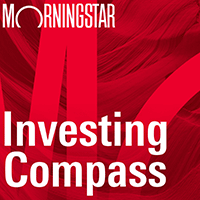 Listen to Morningstar Australia's Investing Compass podcast
Take a deep dive into investing concepts, with practical explanations to help you invest confidently.

The All Ordinaries closed lower by 33.6 points, or 0.49 per cent, to 6,866.7.
Gold was up 1.4 per cent at $US1,852.78 an ounce; Brent oil was up 0.5 per cent to $US50.55 a barrel; Iron ore was up 0.5 per cent to $US155.37 a tonne.
Meanwhile, the Australian dollar was buying 75.56 US cents at 8.30am, up from 75.15 US cents at Tuesday's close.
Asia
China's blue-chip index ended higher on Tuesday, boosted by upbeat factory data and a liquidity injection by the country's central bank.
The blue-chip CSI300 index rose 0.2 per cent to 4,945.10, while the Shanghai Composite Index slipped 0.1 per cent to 3,367.23.
Hong Kong stocks closed lower on Tuesday, weighed down by IT firms after China warned its internet giants to brace for increased scrutiny, though upbeat data helped limit losses.
The Hang Seng index fell 0.7 per cent to 26,207.29, while the China Enterprises Index lost 0.4 per cent to 10,399.56 points.
Japanese shares ended weaker on Tuesday as rising covid-19 infections sapped investors appetite for risk assets and forced the government to suspend its domestic tourism promotion campaign, hitting airlines and other travel-related stocks.
The Nikkei share average dropped 0.17 per cent to 26,687.84. The broader Topix lost 0.47 per cent to 1,782.05, with decliners outnumbering advancers by a ratio of 3 to 2.
Europe
European shares rose on Tuesday, with optimism from vaccine roll-outs helping investors shake off nervous early trades as rising covid-19 cases result in tighter curbs across the continent.
Vaccination drive in the US, the latest Western country after the UK, boosted sentiment, lifting the pan-European STOXX 600 index up. 0.2 per cent.
After an initial 0.5 per cent slip, the London's FTSE 100 gained 0.3 per cent.
London moved into England's highest tier of covid-19 restrictions, with a new variant of the coronavirus likely causing increased infection rates.
Meanwhile, Italy was likely to go under partial lockdown from 24 December to at least 2 January and Germany was set for a new lockdown on Wednesday.
But with the European Union possibly approving a covid-19 vaccine by January, investors are focusing on vaccine optimism, said David Madden, market analyst at CMC Markets UK.
"Traders are looking beyond the impacts of immediate precautions of a stricter lockdown in the near-term."
Among sectors, auto and parts makers led gains with Volkswagen rising 5 per cent after its supervisory board said chief executive Herbert Diess had its full support as he leads a new team, averting a leadership crisis.
Miners rose as copper and iron ore prices were buoyed by upbeat factory output data from China.
Germany's DAX and France's CAC 40, both with big auto and mining names, rose around 0.5 per cent.
Analysts, however, warned of the impact of the new pandemic-led curbs. It could cost as much as 3.5 billion euros in lost value added for Germany, said Erik-Jan van Harn, a northern Europe economist at Rabobank, adding the second round of catch-up spending need not be as strong as the first.
Investors will also keep an eye on the outcome of the US Federal Reserve's two-day meeting set to begin on Tuesday as Washington struggles to pass a fiscal stimulus.
Europe's retail sector lagged, pressured by a 2.7 per cent drop in H&M after the world's second-biggest fashion retailer, said that local-currency sales fell 10 per cent in its fourth quarter, with a big slowdown in the final month due to the pandemic.
But losses in the sector were tempered by a 6.4 per cent jump in JD Sports after the sportswear retailer said it bought US retailer Shoe Palace for US$325 million ($430 million).
North America
Wall Street surged on Tuesday as optimism about a potential government stimulus kept spirits high, while investors bet on more signals of easy monetary policy from the Federal Reserve's final meeting of the year.
Apple was the top boost to all three US benchmarks, jumping 4 per cent to its highest since September after a report said it plans to increase iPhone production by 30 per cent in the first half of 2021.
Some investors viewed the recent spike in coronavirus infections and deaths as an impetus for a quick deal on a covid-19 stimulus bill, with economically sensitive sectors such as consumer discretionary, materials leading gains.
The S&P 500 utilities index climbed 2 per cent, on track for its strongest one-day gain since early November.
"They have lagged, and you could see a little bit of rotation of people looking for yield," said 6 Meridian chief investment officer Andrew Mies, referring to utilities stocks.
Broad gains across the stock market were a healthy sign, Mies added.
US House Speaker Nancy Pelosi invited top congressional leaders to meet in an effort to finalise a massive government spending deal and reach an agreement on a new package of coronavirus relief.
The Fed is also expected to signal low-interest rates for the foreseeable future in its two-day meeting starting Tuesday. The recent coronavirus vaccine roll-out is expected to improve the central bank's 2021 outlook.
The Dow Jones Industrial Average was up 1.16 per cent at 30,206.61 points, while the S&P 500 gained 1.19 per cent to 3,690.79. The Nasdaq Composite added 0.94 per cent to 12,556.66.
Supported by Apple, the S&P 500 technology sector index added 1.3 per cent. The sector has outperformed the broader market during the pandemic and is up over 35 per cent year to date, with investors viewing it as resilient to virus-related disruptions.
"The market likes to go to tech when it is afraid the economy may stall because of a rise in infections and shutdowns," said Christopher Grisanti, chief equity strategist at MAI Capital Management.
Increased liquidity and ultra-low lending rates have sent investors flocking to stocks for during the covid-19 pandemic, while recent optimism over a vaccine pushed the S&P 500 to a series of record highs last week.
"We remain overweight on equities and have added selective exposure to more cyclically oriented sectors, including industrials, materials, semiconductors, housing and consumer durables," Erin Browne and Geraldine Sundstrom, managing directors at investment manager PIMCO wrote in a note.
Eli Lilly and Co jumped 5 per cent after the company said it would buy Prevail Therapeutics Inc in a deal potentially valued at $1 billion to expand its presence in the lucrative field of gene therapy. Prevail's shares surged about 80 per cent.
Moderna Inc's shares fell more than 6 per cent, even after US Food and Drug Administration staff members did not raise any new concerns over data on the drugmaker's covid-19 vaccine. A report said the vaccine will gain emergency use approval on Friday.