News
Global Market Report - 16 July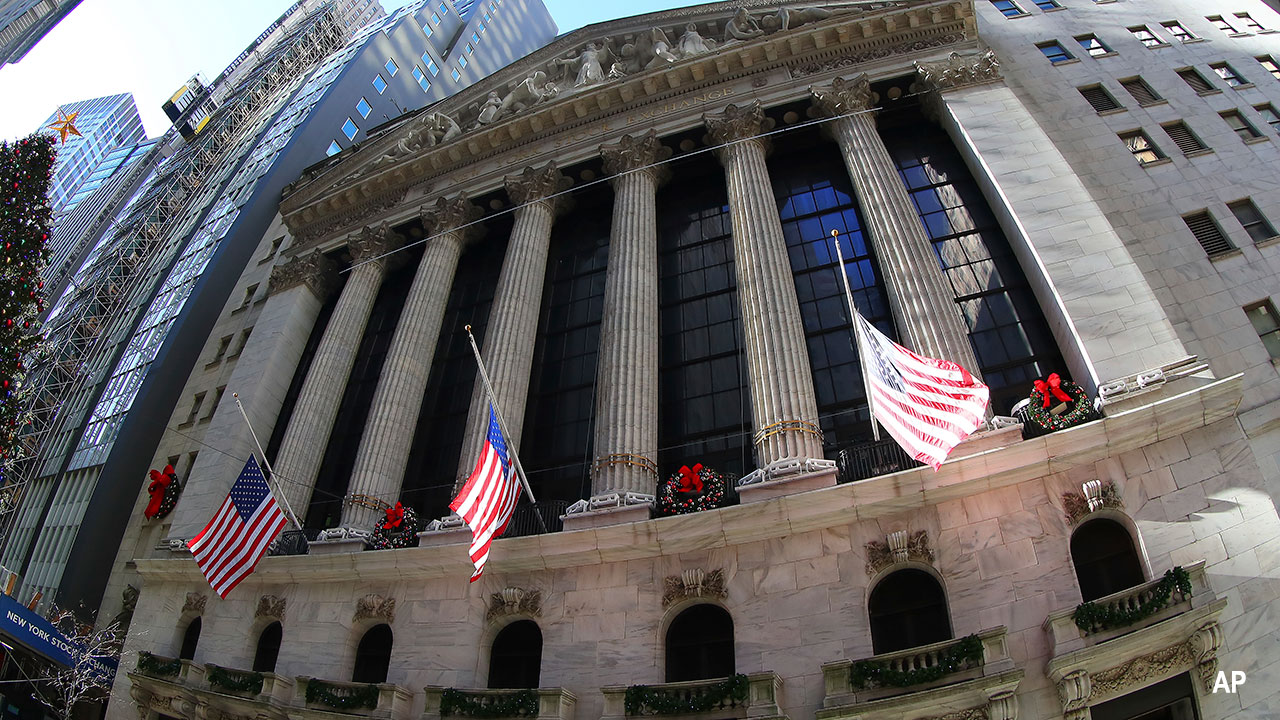 Australia
Australian shares are set to edge lower as the Nasdaq and S&P 500 fell following sell offs among the US tech giants.
The Australian SPI 200 futures contract was down 6 points or 0.08 per cent at 7,237 near 7.10 am Sydney time on Friday.
The Nasdaq has ended lower, pulled down by Apple, Amazon and other big tech companies as a fall in weekly jobless claims data fed investor concerns about a recent inflation spike.
The Dow Jones Industrial Average rose 54.52 points, or 0.16 per cent, to 34,987.75, the S&P 500 lost 14.29 points, or 0.33 per cent, to 4,360.01 and the Nasdaq Composite dropped 101.82 points, or 0.7 per cent, to 14,543.13.
The Australian dollar was buying 74.26 US cents near 7.20am AEST, down from 74.65 at Thursday's close.
Locally, Shares have eased to their worst performance of the week as Victorians prepare to join their NSW counterparts in coronavirus lockdown.
The ASX indices moved from little changed to lower as reports filtered through that the southern state would bunker down.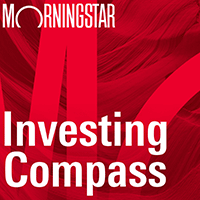 Listen to Morningstar Australia's Investing Compass podcast
Take a deep dive into investing concepts, with practical explanations to help you invest confidently.

After the market closed, Victorian leaders confirmed a five-day lockdown after people from NSW spread the Delta variant.
Tribeca Investment Partners portfolio manager Jun Bei Liu had no doubt traders anticipated the decision and responded.
"It's certainly affected investor confidence," she said.
"You're seeing a lot of sectors impacted by the lockdowns being sold off more than others."
Travel shares bore the brunt of investor caution.
Corporate Travel Management shed 3.29 per cent to $20.57, Webjet lost 2.82 per cent to $4.83, and Flight Centre dipped by 2.58 per cent to $14.71.
The benchmark S&P/ASX200 index closed down 18.8 points, or 0.26 per cent, to 7335.9 on Thursday.
The All Ordinaries closed lower by 15.2 points, or 0.2 per cent, to 7616.6.
Healthcare shares fared worst and dropped 1.4 per cent, with market giant CSL declining by 1.67 per cent to $275.15.
The ASX fared little worse than US markets, which were little changed.
Federal Reserve Chair Jerome Powell said the US economy was "still a ways off" from levels the central bank wants to see before tapering its monetary support.
Mr Powell was speaking to US Congress after consumer price data for June showed the biggest increases in 13 years.
The Victoria and NSW lockdowns may make irrelevant the drop in Australia's unemployment rate to 4.9 per cent in June. It was the first time the rate has fallen below five per cent in more than a decade.
China confirmed its economic growth has slowed when it published second quarter gross domestic product figures.
Growth more than halved from a record expansion in the first three months of the year.
Slowing manufacturing activity, higher raw material costs and new COVID-19 outbreaks weighed.
However Ms Liu said China's decision last week to cut the amount of cash banks must hold in reserve was better news for investors.
"We will see improvement," she said.
"The consumer front has been pretty soggy and that's why they cut rates, hoping to stimulate the economy," she said.
"In the next six months, China will be quite supportive for commodities."
Fittingly, materials shares proved best on the ASX and rose 1.36 per cent with BlueScope Steel, Fortescue and Rio Tinto gaining more than two per cent.
The investors behind a spurned takeover of Sydney Airport say they are surprised and disappointed by the decision and claim the airport has challenging times ahead.
The Australian-led consortium of infrastructure investors took issue with the airport corporation's decision to reject a $22.3 billion takeover offer.
Airport leaders said the offer of $8.25 per stapled security was below the price traded before the pandemic struck last year.
Shares closed up 0.13 per cent to $7.81.
Spark Infrastructure, which has large stakes in electricity providers, has declined an offer for all its securities.
A consortium of pension funds offered $2.80 per security, which the Spark board rejected but it remains open to revised proposals.
Shares closed higher by 6.26 per cent to $2.63.
Buy now, pay later provider Sezzle has received a $40 million injection from US credit card provider Discover Financial Services.
Discover will buy the new shares for $8.38 each, and Sezzle will provide its services to Discover customers.
Sezzle shares were better by 5.15 per cent to $8.37.
The big four banks were all lower.
Spot Gold was flat at $US1827.46 an ounce; Brent crude was down 1 per cent at $US74.03 a barrel, Iron ore was up 1.6 per cent at $US222.09 a tonne.
The yield on the Australian 10-year bond closed at 1.29 per cent.
Asia
At the close, China's Shanghai Composite index was up 1.02 per cent at 3,564.59.
The Hang Seng index, used to record and monitor daily changes of the largest companies of the Hong Kong stock market, closed up 0.75 per cent at 27,996.27.
Japan's Nikkei 225 Index was down 1.15 per cent at 28,279.09.
Europe
The pan-European STOXX 600 index, which tracks the return of the largest listed companies across 17 European countries, was down 0.95 per cent at 456.20.
The German DAX was down at 15,629.66.
North America
The Nasdaq has ended lower, pulled down by Apple, Amazon and other big tech companies as a fall in weekly jobless claims data fed investor concerns about a recent inflation spike.
The Dow Jones Industrial Average rose 54.52 points, or 0.16 per cent, to 34,987.75, the S&P 500 lost 14.29 points, or 0.33 per cent, to 4,360.01 and the Nasdaq Composite dropped 101.82 points, or 0.7 per cent, to 14,543.13.
Amazon, Apple Tesla and Facebook all fell and Nvidia tumbled about 4.0 per cent.
The S&P 500 technology sector index ended a four-day winning streak.
Earlier this week, investors' favour for heavyweight growth stocks pushed the S&P 500 and the Nasdaq to record highs.
The S&P 500 energy sector index fell more than 1 per cent and tracked a drop in crude prices on expectations of more supply after a compromise agreement between leading OPEC producers.
Fresh data showed the number of Americans filing new claims for unemployment benefits fell last week to a 16-month low, while worker shortages and bottlenecks in the supply chain have frustrated efforts by businesses to ramp up production to meet strong demand for goods and services.
Federal Reserve Chair Jerome Powell told lawmakers he anticipated the shortages and high inflation would abate. Yet many investors still worry that more sustained inflation could lead to a sooner-than-expected tightening of monetary policy.
"People are very nervous and concerned about inflation, tax rates and the (2022 midterm) election. Those three things are very much on people's minds," said 6 Meridian Chief Investment Officer Andrew Mies, describing recent phone calls with his firm's clients.
Morgan Stanley dipped as much as 1.2 per cent after it beat expectations for quarterly profit, getting a boost from record investment banking activity even as the trading bonanza that supported results in recent quarters slowed down.
Second-quarter reporting season kicked off this week, with the four largest US lenders - Wells Fargo & Co, Bank of America Corp, Citigroup Inc and JPMorgan Chase & Co - posting a combined $US33 billion ($A44 billion) in profits, but also highlighting the industry's sensitivity to low interest rates.
Blackstone said late on Wednesday it would pay $2.2 billion for 9.9 per cent stake in American International Group's life and retirement business. AIG and Blackstone both rallied.
Johnson & Johnson dipped after it voluntarily recalled five aerosol sunscreen products in the United States after detecting a cancer-causing chemical in some samples.