News
Global Market Report - 16 March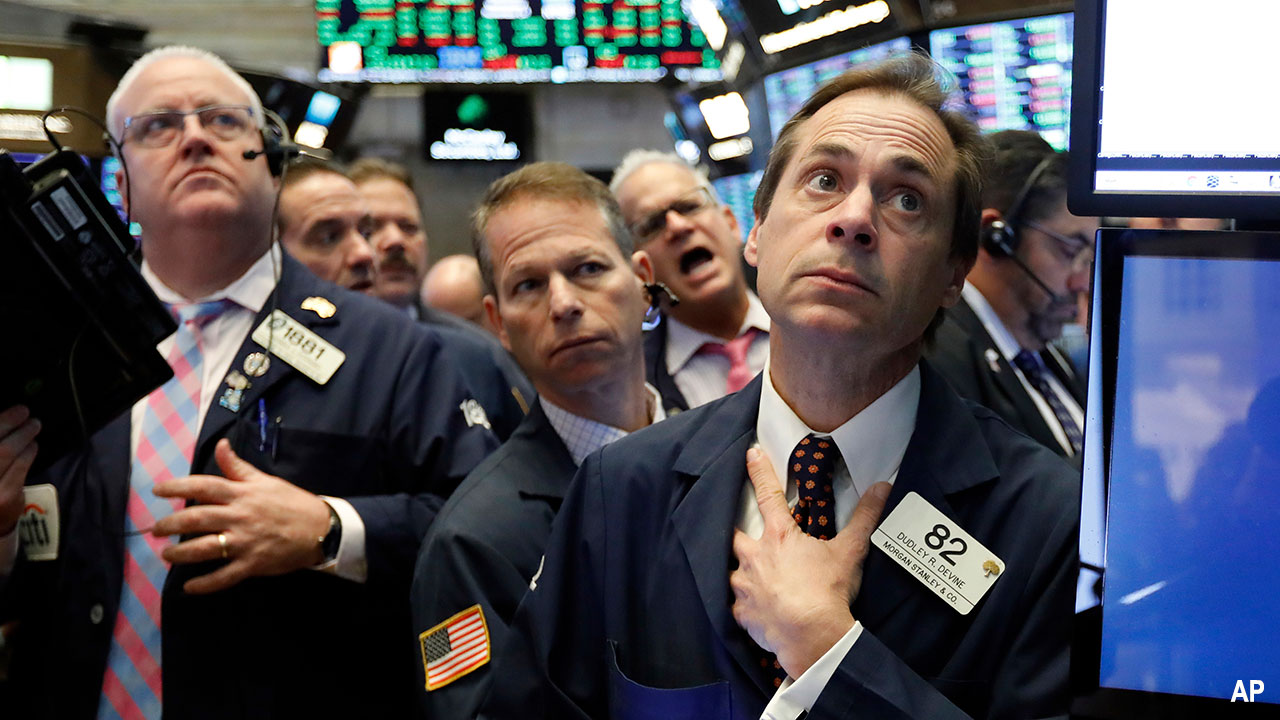 Australia
Local shares are set to jump 1 per cent when the market opens after a massive rally on Wall Street, prompted by Donald Trump's release of a plan to tackle the coronavirus.
The SPI200 futures contract was up 61 points, or 1.09 per cent, at 5655 at 8am Sydney time on Monday, suggesting Australia's volatile market could surge 1 per cent at 10am.
Australian shares staged a dramatic recovery on Friday from morning losses of as much as 8.1 per cent to finish 4.4 per cent higher.
Since then US markets jumped 9 per cent on a national emergency plan to combat Covid-19, CommSec chief economist Craig James says.
However, investors would react more positively if the number of people contracting coronavirus stabilised or even better, started to decline, James said.
In the US, the US Federal Reserve slashed rates back to near zero, restarted bond buying and launched other measures from its crisis-era toolkit, along with other central banks, to put the floor under a rapidly disintegrating global economy assailed by efforts to contain the escalating coronavirus pandemic.
The Fed cut rates to a target range of 0 to 0.25 per cent and said it would expand its balance sheet by at least US$700 billion in coming weeks.
The Aussie dollar was buying 62.56 US cents at 8am, down from 62.98 US cents as the market closed on Friday.
Asia
Chinese shares, the yuan and government bond futures fell on Friday amid a global market meltdown triggered by intensifying fears over the global spread of the coronavirus.
The benchmark Shanghai Composite Index sank 3.32 per cent by the midday break, down nearly 10 per cent from its mid-January highs, while Chinese blue-chip shares lost 3.53 per cent.
Shares in Hong Kong fared worse, with the Hang Seng Index dropping nearly 7 per cent at one point. It was 5.78 per cent lower at midday, on track for its worst week since October 2008 in the depths of the global financial crisis.
Chinese A-shares have fallen less than their global counterparts in recent weeks as the spread of the coronavirus has slowed domestically and many factories have slowly resumed work after lengthy virus-related stoppages.
Wuhan, ground zero of the new coronavirus outbreak, reported just five new cases on Friday, while no locally transmitted infections were reported in the rest of the country.
Japan's Nikkei share average tumbled to more than three-year lows on Friday as investors rushed out of stocks and real estate funds on fears the global coronavirus pandemic will bring a global recession and also scupper the Tokyo Olympics.
The Nikkei lost 6.08 per cent, its biggest daily fall since 2013, to 17,431.05, a trough last seen in November 2016. On the week, it sank 15.99 per cent, its second worst week ever after a 24.33 per cent fall in early October 2008.
Europe
European stocks snapped a six-day losing streak on Friday, but made only a small gain over the course of the day as an initial rebound ran out of steam as the coronavirus sowed further economic turmoil.
The region's stocks, which were earlier set for their best day since late-2008, swiftly pared gains after Spain declared a state of emergency over the outbreak, while reports that the US would follow suit added to the pain.
The benchmark STOXX 600 index closed up 1 per cent, following a record 11.5 per cent crash on Thursday. The index was down 18 per cent for the week, its worst weekly drop since the 2008 financial crisis.
The STOXX 600, which sank into bear territory this week, has lost nearly a third of its value from a peak hit in mid-February.
The week, which started with a shock crash in oil prices, followed by increasing signs of disruptions caused by the virus, saw selling pressure break through even the stimulus measures by several major banks.
Spanish stocks ended higher for the day as the bank-heavy IBEX was supported by higher euro zone bond yields. The index bounced back from a near eight-year low.
Italian stocks, which have been among the hardest hit as the country has been the worst-affected in Europe by the coronavirus outbreak, closed up 7 per cent, recovering from a more than seven-year low.
Among the euro zone sub-sectors, resource stocks were the best performers for the day, bouncing back from a four-year low. Mining heavyweights Evraz and BHP Group gained more than 12 per cent each.
Swiss diagnostics maker Roche rose 3.2 per cent after the US Food and Drug Administration issued emergency authorisation for a faster coronavirus test made by the company.
Oil and gas stocks were the worst weekly performers. They fell almost 30 per cent in their worst week ever in the wake of the oil price crash.
Travel and leisure stocks, which are have also come under immense pressure from the outbreak, shed 25.1 per cent for the week. The sub-index also ended lower for the day, with British cinema operator Cineworld sinking 30 per cent amid continued concerns over the impact of the outbreak on its business.
Airlines stocks have been particularly hit by the virus curbing movement, with US travel restrictions on Europe adding further pressure. Some airlines are seeking government aid to stay in the air.
North America
The US Federal Reserve slashed rates back to near zero, restarted bond buying and launched other measures from its crisis-era toolkit, along with other central banks, to put the floor under a rapidly disintegrating global economy assailed by efforts to contain the escalating coronavirus pandemic.
The Fed cut rates to a target range of 0 to 0.25 per cent and said it would expand its balance sheet by at least $700 billion in coming weeks.
Wall Street staged a furious rally in the waning moments of the session on Friday after US President Donald Trump declared a national emergency to combat the rapidly spreading coronavirus, although major averages still suffered sharp losses for the week.
In a volatile session, all three main indexes jumped more than 6 per cent in early trading before paring to a gain of as little as 0.55 per cent on the S&P 500 before rallying towards the close as Trump made the announcement with industry leaders of about $50 billion in federal aid to fight the disease.
The indexes were still about 20 per cent below record highs hit in mid-February, and each saw declines of at least 8 per cent for the week. Since hitting the highs, markets have been besieged with big swings in the market, nearly matching as many days with declines of at least 1 per cent as all of 2019. Friday's surge was the biggest one-day percentage gain for the S&P 500 since 28 October 2008.
The Democratic-led US House of Representatives will pass a coronavirus economic aid package on Friday, House Speaker Nancy Pelosi said, but it was unclear whether Trump and his fellow Republicans would support it.
The Dow Jones Industrial Average rose 1985 points, or 9.36 per cent, to 23,185.62, the S&P 500 gained 230.38 points, or 9.29 per cent, to 2711.02 and the Nasdaq Composite added 673.07 points, or 9.35 per cent, to 7874.88.
All the main S&P 500 sub-indexes were trading higher, with financial stocks rising 13.23 per cent as expectations of further liquidity measures by the Federal Reserve pushed up Treasury yields, in what has become a very thin market.
Oil also looked set to end the week with a silver lining, as both Brent LCOcv1 and WTI crude CLcv1 settled higher after a near-collapse in prices on Monday due to a price war between Saudi Arabia and Russia. The S&P 500 energy index added 8.84 per cent.
Travel stocks, hammered in the rout, were trading higher, with the S&P 1500 airlines index up 11.58 per cent
Hotel operators Marriott International, Hilton Worldwide Holdings and Hyatt Hotels Corp all gained at least 1 per cent.
Boeing Co jumped 9.92 per cent but suffered its biggest weekly drop in its history on rising concerns about the company's growing cash burn.
Apple Inc rose 11.98 per cent and was among the top boosts to the benchmark S&P 500 and the blue-chip Dow, as the iPhone maker said it would reopen all 42 of its branded stores in China.
The S&P 500 posted 1 new 52-week highs and 120 new lows; the Nasdaq Composite recorded 2 new highs and 703 new lows.
Volume on US exchanges was 17.10 billion shares, compared to the 13.02 billion average for the full session over the last 20 trading days.