News
Global Market Report - 17 April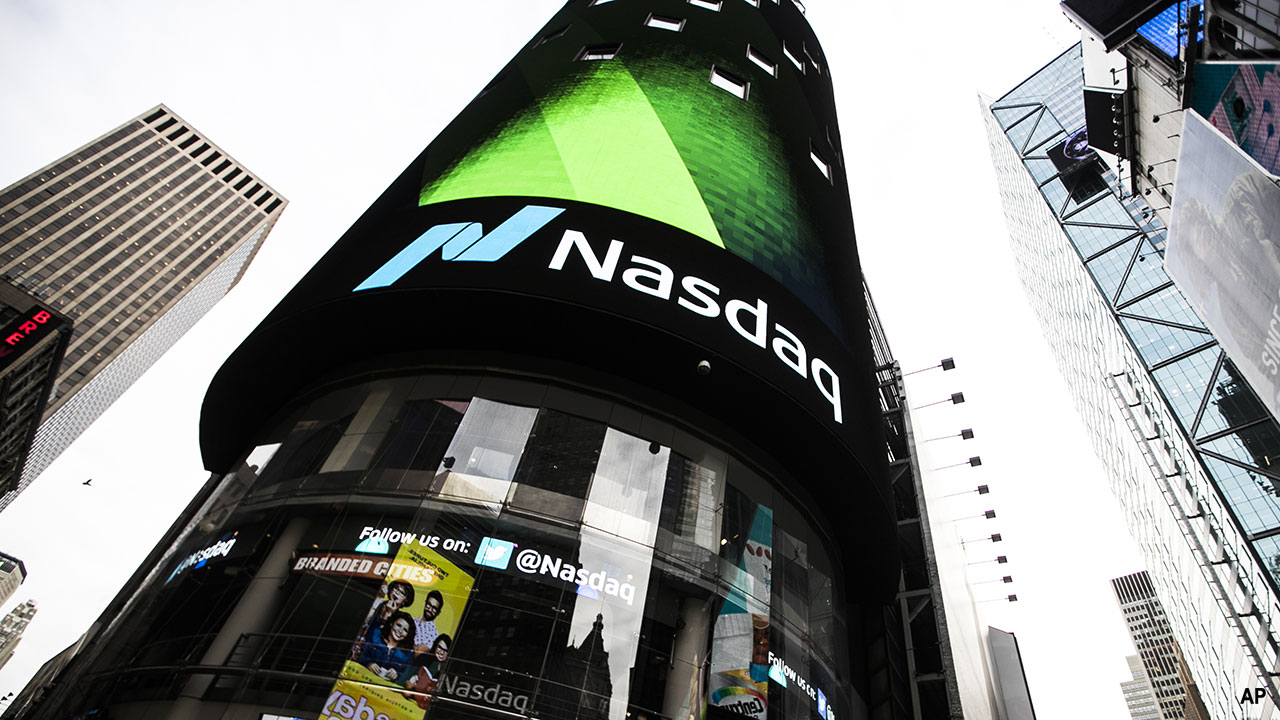 Australia
The Australian share market is tipped to edge lower at the open after Wall Street's overnight advance was held back by healthcare stocks.
The SPI200 futures contract was down 17 points, or 0.27 per cent, at 6,252.0 at 8am Sydney time, suggesting a dip at the open for the benchmark S&P/ASX200 on Wednesday.
Australian shares closed higher yesterday, and is just eight points away from its best level for the year. Banking and health care sectors offset a dour day for energy and telecom stocks.
The benchmark S&P/ASX200 index closed up 26 points, or 0.42 per cent, to 6,277.4 points on Tuesday, while the broader All Ordinaries rose 24.4 points, or 0.38 per cent, to 6,372.3.
The ASX200 has now risen six out of its last seven sessions.
The market finished higher for a third straight day on Tuesday,
The major US indices closed slightly higher with the S&P 500 near an all-time high on a string of positive earnings, but a drop in healthcare shares limited the advance.
The Aussie dollar is buying 71.75 US cents from 71.50 US cents on Tuesday.
Asia
Chinese shares powered higher on Tuesday, pushing the benchmark Shanghai Composite index to its highest close in nearly 13 months, as a faster rise in housing prices added to hopes that China's stimulus policies are translating into stronger growth.
At the close, the Shanghai Composite index was up 2.39 per cent at 3,253.60. It was the strongest daily gain for the index in more than two weeks, and its highest close since 22 March, 2018.
The blue-chip CSI300 index was up 2.77 per cent, its biggest daily rise since 29 March. Gains were led by the financial sector sub-index, which rose 3.56 per cent.
The Hang Seng index gained 319.15 points or 1.07 per cent to 30,129.87. The Hang Seng China Enterprises index rose 1.63 per cent to 11,821.18.
Around the region, MSCI's Asia ex-Japan stock index was firmer by 0.35 per cent, while Japan's Nikkei index closed up 0.24 per cent.
Europe
European shares ended at an eight-month high on Tuesday, bolstered by banking and financial stocks, upbeat data from China and the improving economic mood in Germany.
The pan-European STOXX 600 index rose for a fifth-straight session led by the Swiss index and Germany's trade-sensitive DAX.
The index of STOXX 50 volatility, the main gauge of market anxiety in Europe, fell to its lowest since mid-January 2018 helped by a shortened trading week for the Easter holidays.
The banking, financial and insurance sectors provided the major boost, mostly drawing from earnings of big Wall street banks, with JPMorgan Chase & Co kicking off US earnings on a strong note last week.
Bank of America Corp's earnings also topped expectations but Goldman Sachs Group and Citigroup disappointed with revenue misses, although both lenders beat quarterly profit estimates.
Italy's top bank, UniCredit, rose over 3 per cent after it and two subsidiaries agreed to pay $1.3 billion to US authorities to settle investigations of violations of US sanctions on Iran and other countries.
Italy's FTMIB however, barely scraped through into positive territory as the Bank of Italy's warning of the country's deficit possibly breaching European Union regulations in 2020 weighed on the bank-heavy index.
Aiding sentiment was better-than-expected home price numbers from China for March and a ZEW survey showing that mood among German investors improved in April.
All eyes are now on Chinese quarterly GDP data due on Wednesday as firmer data in the world's second-largest economy may imply an improvement in the global export picture, benefiting export-oriented economies in the region like Germany.
Among individual stock movers, Zalando took the spotlight, rising more than 10 per cent and emerging as the best performer on the STOXX after the e-commerce company said it expected to post an operating profit for the first quarter.
Steel pipe maker Tenaris rose over 3 per cent after an Argentine court reversed a decision against the company's chief executive and chairman.
Germany's biggest airline Lufthansa had fallen earlier in the day after posting a loss in the first quarter hurt by rising fuel costs and over-capacity in Europe.
The carrier reversed losses to end about 1 per cent higher with traders saying the bad news ailing the airline and the broader industry was priced in after easyJet's warning last week and WOW airline's bankruptcy in late-March.
Among the biggest drags on the index were oil stocks including BP, Total and Royal Dutch Shell tracking declining crude prices.
On London's FTSE 250, Galliford Try slumped 20 per cent after the house-builder said it was undertaking a strategic review of its construction business which would reduce its size and lead to a fall in annual profit.
North America
US stocks ended slightly higher on Tuesday, with the S&P 500 inching closer to its all-time high following a string of mostly positive earnings, while a drop in healthcare shares limited the advance.
All three major US stock indexes ended the session in positive territory, with the S&P 500 hovering within a percentage of its record high reached in September.
Bank of America Corp, Johnson & Johnson, BlackRock, UnitedHealth Group and others posted quarterly earnings that surpassed analyst expectations.
But stock movements following the reports were mixed.
With reporting season in full swing, analysts now expect first quarter S&P 500 profits to have dropped 1.8 per cent year-on-year, according to Refinitiv data. While a solid improvement over recent estimates, it would still mark the first earnings decline since 2016.
Of the 42 S&P 500 companies that have posted thus far, 81 per cent have beaten consensus, compared with the 65 per cent average beat rate going back to 1994.
Johnson & Johnson came in above analyst estimates, mostly attributable to sales growth at its pharmaceuticals unit, driving the stock 1.1 per cent higher.
But UnitedHealth Group, which also reported better-than-anticipated first-quarter profit and hiked its 2019 earnings forecast, fell 4 per cent, likely due to regulatory worries. The stock was the biggest drag on the Dow.
Rivals Anthem and Cigna Corp also slid, dropping 6.8 per cent and 7.8 per cent, respectively.
The S&P 500 Healthcare Index closed down 2 per cent.
The second biggest US bank by assets, Bank of America missed revenue expectations but its profit beat forecasts due to cost cutting and loan increases. Its shares edged up 0.1 per cent.
BlackRock, the world's largest asset manager, gained 3.2 per cent after blowing past Street expectations and raking in $65 billion in new investor cash in the first quarter.
The Dow Jones Industrial Average rose 67.89 points, or 0.26 per cent, to 26,452.66, the S&P 500 gained 1.48 points, or 0.05 per cent, to 2,907.06 and the Nasdaq Composite added 24.21 points, or 0.3 per cent, to 8,000.23.
Of the 11 major sectors in the S&P 500, seven ended the session in the black.
Financials were the biggest percentage winners, rising 1.4 per cent.
Streaming company Netflix dipped in after-hours trading after it posted first quarter results.
International Business Machines Corp also fell post-market following the blue-chip tech company's earnings report.