News
Global Market Report - 17 May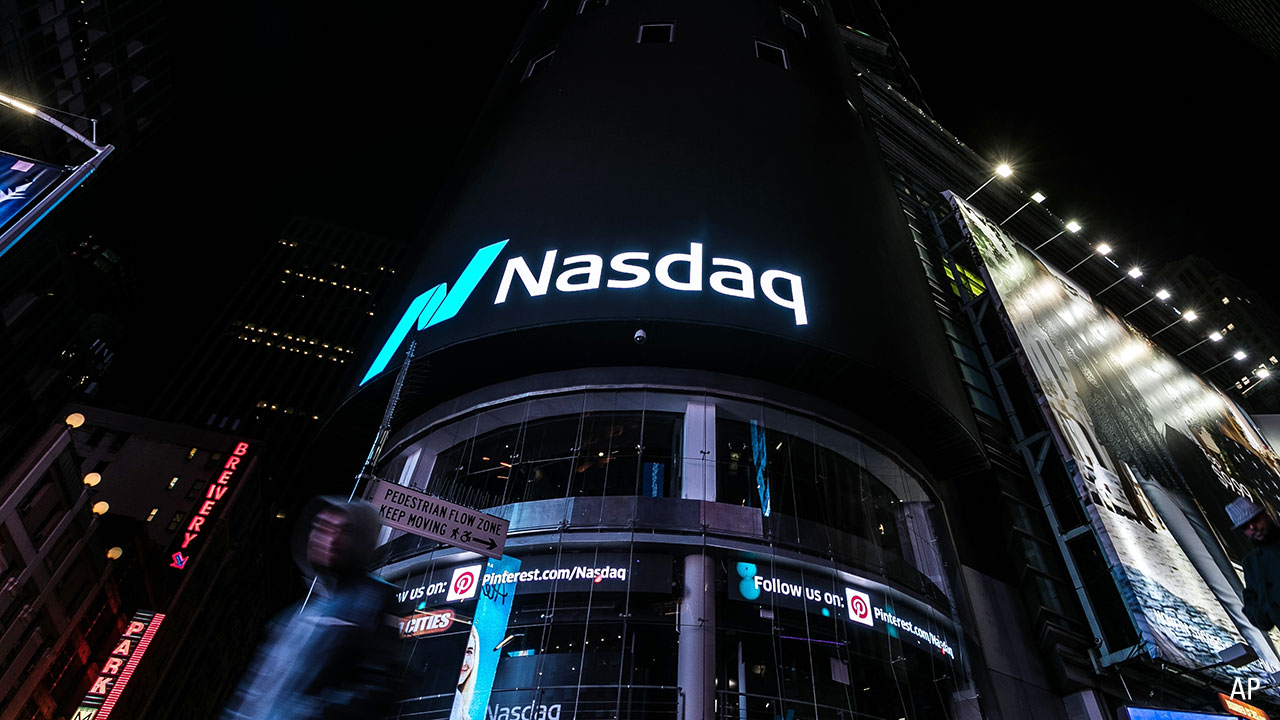 Australia
Australian shares to start week higher as share markets overseas rebounded Friday after a week of inflation jitters.
The Australian SPI 200 futures contract was up 48 points or 0.7 per cent to 7050 near 7.00 am Sydney time on Monday, suggesting a positive start to trading.
Wall Street ended higher on Friday at the close of a broad rally, an upbeat conclusion to whipsaw week of buying and selling as signs of a rebounding economy did battle with mounting inflation jitters.
The Dow Jones Industrial Average rose 360.68 points, or 1.06 per cent, to 34,382.13, the S&P 500 gained 61.35 points, or 1.49 per cent, to 4,173.85 and the Nasdaq Composite added 304.99 points, or 2.32 per cent, to 13,429.98.
Locally, Commonwealth Bank shares fetched a record price and the Australian market moved higher despite inflation concerns.
Shares in the nation's biggest bank reached $97.38 on Friday then settled higher by 0.63 per cent to $96.58.
The biggest stock on the market has gained more than 17 per cent this year as the economy and housing market improved despite COVID-19.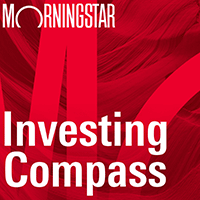 Listen to Morningstar Australia's Investing Compass podcast
Take a deep dive into investing concepts, with practical explanations to help you invest confidently.

The ASX had a broad-based rally after three days of losses. The losses were partly due to the biggest jump in US prices in 12 years.
Shares lost 0.94 per cent this week.
The benchmark S&P/ASX200 index closed higher by 31.5 points, or 0.45 per cent, to 7014.2.
The All Ordinaries closed up 30.4 points, or 0.42 per cent, to 7239.4 points.
The indices had been about one per cent higher early but a late drop in commodity prices weighed on materials shares.
They were the only sector to close lower at 1.18 per cent.
BHP shed 1.55 per cent to $49.57. Fortescue dropped 2.77 per cent to $22.79. Rio Tinto lost 2.01 per cent to $125.43.
Another late concern was Singapore's four week coronavirus lockdown. The strictest rules on gatherings since last year led the Straits Times Index to drop.
Analysts had little explanation for energy shares gaining most.
Oil prices were lower as coronavirus infections remain high in major consumer India.
A major fuel pipeline in the United States reopened after being shut due to a cyber attack, with the improved supply helping prices ease.
Whitehaven Coal rose 9.16 per cent to $1.37.
CommSec analyst James Tao said this was probably due to a broker upgrade.
Oil Search rose 2.96 per cent to $3.82.
Technology stocks have been the big losers of inflation concerns and gained only 0.12 per cent.
They lost 6.89 per cent this week.
In banking, NAB was best of the big four on Friday and rose one per cent to $26.22.
Next week there is plenty of data on the home front.
On Monday, agribusiness Elders will give first-half earnings.
On Tuesday, the Reserve Bank will publish the minutes of its May meeting. The central bank held to its record low cash rate of 0.1 per cent.
Employment data due Thursday may show whether the end of the JobKeeper wage subsidy is contributing to unemployment.
RBC Australia has tipped a small rise in the jobless rate to 5.7 per cent.
On Friday, retail sales figures for April are due.
Gold was up 0.9 per cent at $US1843.43 an ounce; Brent crude was up 2.5 per cent to $US68.71 a barrel. Iron ore was down 12.1 per cent to $US208.79 a tonne.
Meanwhile, the Australian dollar was buying 77.71 US cents around 7:00am, up from 77.28 this time Friday.
Asia
China stocks climbed on Friday to end the week higher, as financial and healthcare firms gained, leading a rally in Asian markets as US Fed officials allayed inflation fears.
The blue-chip CSI300 index rose 2.4 per cent to 5,110.59, while the Shanghai Composite Index advanced 1.8 per cent to 3,490.38 points.
For the week, CSI300 closed 2.3 per cent higher, while SSEC firmed 2.1 per cent.
Leading the pack on Friday, the CSI300 financials index and the CSI300 healthcare index rallied 3.3 per cent and 2.4 per cent, respectively.
Foreign investors came back on Friday, buying a net 11.7 billion yuan worth of A-shares via the Stock Connect linking mainland and Hong Kong, according to Refinitiv data.
Traders and analysts, however, remain cautious, as they believe inflation fears could lead to tight liquidity conditions.
Chinese banks extended 1.47 trillion yuan ($228.46 billion) in new yuan loans in April, down from March and missing analysts' expectations.
"Our risk control measures are more stringent this year, as we see no easy opportunities out there like those last year when liquidity was ample amid the coronavirus outbreak," said Luo Yuxi, a Hubei-based fund manager at Langxin Investment.
Investors are also focused on the development of Sino-US relations.
The United States needs new trade law tools to head off anti-competitive threats from China against key American high-technology industries, rather than reacting once harm is done, US Trade Representative Katherine Tai said on Thursday.
The Hang Seng index rose 1.1 per cent to 28,027.57, while the China Enterprises Index advanced 0.6 per cent to 10,404.95 points.
The Nikkei 225 Index ended 2.32 per cent higher at 28,084.47 on Friday, while the broader Topix rose 1.86 per cent to 1,883.42.
Europe
European stocks jumped on Friday, led by gains in energy and retail sectors after the Federal Reserve said there would be no imminent move to tighten monetary policy, easing fears of rising US inflation that pushed the STOXX 600 index into negative territory for the week.
The pan-European STOXX 600 index rose 1.1 per cent, with oil & gas and retail stocks leading the gains.
The benchmark still fell 0.5 per cent for the week as a rally in commodity prices and signs of quickening US inflation raised fears about an earlier-than-expected interest rate hike by the US Federal Reserve.
However, sentiment improved on the US Federal Reserve's reassurances on monetary policy, as it also said it would not immediately reduce cash injections that have propped up financial markets.
While price rises are less of a problem in the euro zone, investors have taken cues from Wall Street for most of the week. Analysts, however, say Europe remains an attractive pick for global investors.
"We look at the valuation of markets and the valuations have favoured Europe for a number of years because it is more economically sensitive," said Jeffrey Germain, investment group director at Brandes Investment Partners.
Sebastian Raedler, investment strategist at BofA Global Research wrote: "We see a further 5 per cent upside for the STOXX 600, as well as 10 per cent further outperformance for cyclicals versus defensives, value versus growth and financials, all of which benefit from both accelerating growth and rising bond yields."
Separately, Bank of America's weekly fund flow statistics showed that investors pulled out of tech equity funds and loaded up on inflation protection in the week ended May 12.
Minutes from the European Central Bank's latest policy meeting showed policymakers set the stage for a June 10 showdown over the future of their emergency bond purchases when they met in April, but stopped short of discussing their next move.
Among individual stocks, Italy's Banco BPM rose 3 per cent after Deutsche Bank upgraded the stock to "buy", saying the lender's "speculative appeal" could increase in the next few months.
French food group Danone slipped 0.3 per cent after Goldman Sachs downgraded the stock to "sell", saying weaker demographic trends, particularly in China, will weigh on its specialised nutrition business.
Atlantia slipped 0.2 per cent after the Italian infrastructure group reported a net loss in the first quarter and confirmed it would decide on the sale of its stake in motorway unit Autostrade by June 11.
North America
Wall Street ended higher on Friday at the close of a broad rally, an upbeat conclusion to whipsaw week of buying and selling as signs of a rebounding economy did battle with mounting inflation jitters.
The Dow Jones Industrial Average rose 360.68 points, or 1.06 per cent, to 34,382.13, the S&P 500 gained 61.35 points, or 1.49 per cent, to 4,173.85 and the Nasdaq Composite added 304.99 points, or 2.32 per cent, to 13,429.98.
All three major US indexes built on Thursday's gains, which saw S&P 500 notch its biggest one-day percentage bump in over a month.
"Today 'everything is going up day' because everyone is buying," said Chuck Carlson, senior vice president at Wealthspire Advisors, in New York. "It's a 'buy everything' day."
Still, the indexes suffered their biggest weekly declines since late February.
Those big swings were stoked by economic data, which fanned concerns that near-term price spikes could translate into long-term inflation, despite assurances to the contrary from the US Federal Reserve.
"Inflation continues to be the biggest concern," Carlson added. "And when interest rates didn't go to new highs the bulls take over and investors are willing to step in and buy some of the stocks that had been beaten up this week."
Economic data showed retail sales growth stalling and consumer sentiment dipping as prices remain on an upward trajectory, suggesting that while the demand boom might be taking a breather, inflation has not.
But in an indication that economic activity could return to normal, revised guidance from the US Centers for Disease Control and Prevention said fully vaccinated people no longer need to wear masks outdoors and can avoid wearing them indoors in most places.
All 11 major S&P sectors ended the session green, with energy, boosted by rebounding crudes prices, enjoying the largest percentage gain.
Chips gave a lift to the technology sector, extending gains in the wake of a Reuters report that lawmakers in Washington are close to unveiling a $52 billion dollar proposal to aid US microchip production.
First-quarter earnings season is nearing its final curtain, with 457 constituents of the S&P 500 having posted results. Of those, 87 per cent have beaten consensus estimates, according to Refinitiv IBES.
Major retailers Walmart, Home Depot, Target, Lowe's and others are on the docket this week.
Analysts now see annual S&P earnings growth of 50.6 per cent, in aggregate, for the Jan-March period, more than triple the rate forecast at the beginning of the quarter, per Refinitiv.
Walt Disney Co shares dropped after the subscriber additions to its streaming service fell short of expectations.
Airbnb Inc reported a 52 per cent jump in bookings as vaccinations spark rising vacation rental demand, driving its stock higher.
With Reuters