News
Global Market Report - 18 December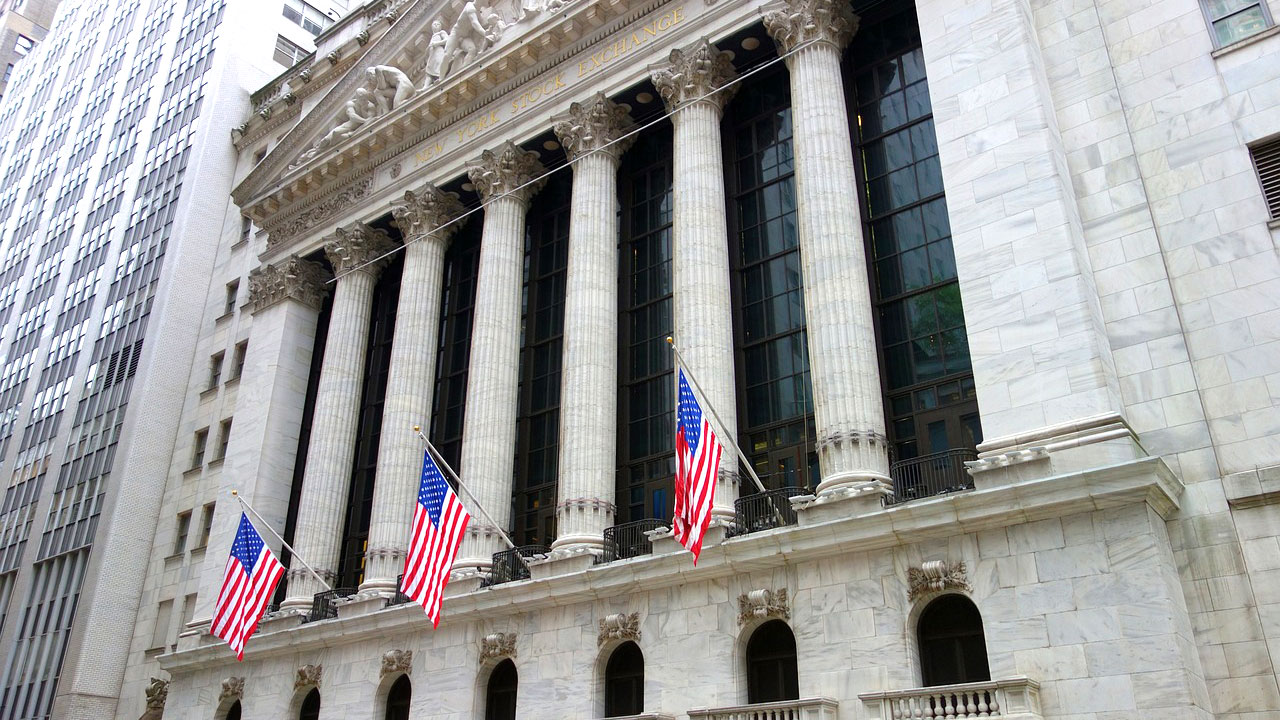 Australia
The Australian share market is expected to open lower after a mixed lead from overseas.
The SPI200 futures contract was down 16.0 points, or 0.23 per cent, at 6,830.0 at 8am Sydney time, suggesting a fall for the benchmark S&P/ASX200 on Wednesday.
The Australian share market closed flat yesterday, with losses for the tech sector and utilities weighing on gains by the Commonwealth Bank and BHP.
The benchmark S&P/ASX200 index finished Monday down 2.4 points, or 0.04 per cent, to 6,847.3 points, while the broader All Ordinaries was down 1.8 points, or 0.03 per cent, to 6,950.5 points.
On Wall Street overnight, the Dow Jones Industrial Average was up 0.11 per cent, the S&P 500 was up 0.03 per cent and the tech-heavy Nasdaq Composite was up 0.10 per cent.
The pan-European STOXX 600 index finished down 0.68 per cent while the FTSE 100 in the UK was flat.
The Aussie dollar is buying 68.49 US cents from 68.66 US cents on Tuesday.
Asia
China's blue-chip CSI300 index rose to a nearly eight-month high on Tuesday morning, while Hong Kong's stock benchmark climbed more than 1 per cent, buoyed by trade deal optimism and Wall Street's run to all-time highs.
The CSI300 index rose 1.1 per cent to 4,030.91 at the end of the morning session, the highest level since April 24. The Shanghai Composite Index gained 1 per cent to 3,013.25.
The Hang Seng index added 1.1 per cent to 27,815.17, as the Hong Kong-listed shares of Chinese tech giant Alibaba jumped 2 per cent to the highest level since their 26 November debut. The Hong Kong China Enterprises Index gained 1.7 per cent to 10,966.04.
Around the region, MSCI's Asia ex-Japan stock index was firmer by 0.83 per cent while Japan's Nikkei index was up 0.47 per cent.
Europe
European shares bucked a four day winning streak on Tuesday, weighed by Unilever after a sales warning, while fears that Britain will take a hard line on the Brexit transition kept investors on edge.
The pan-European stocks index pulled back from record highs hit in the previous session, falling 0.7 per cent.
Europe's personal and household goods sector tumbled 2.6 per cent, the most among regional subsectors, while also logging its worst day since early October.
Weighing on the sector was consumer goods giant Unilever, which slid 6.4 per cent after it warned that 2019 sales would grow less than it had expected, citing tough trading conditions in West Africa and a slowdown in south Asia.
Domestically focused UK stocks also slipped from all-time highs after reports that Prime Minister Boris Johnson would use his control of parliament to rule out any extension of the Brexit transition beyond 2020.
British banks Royal Bank of Scotland, Barclays and Lloyds Banking Group dropped.
London's blue-chip FTSE 100 index held steady, aided by a weaker pound. Data showed British employers unexpectedly took on more staff in the three months before the country's 31 October Brexit deadline, suggesting the labor market was retaining some of its strength.
Global equity markets have had a record run recently, encouraged by a phase one trade deal between the US and China and by Johnson's election victory last week, which raised hopes of an orderly British exit from the European Union.
However, a lack of clarity over the details of the US-China trade deal dampened initial optimism.
Airbus rose 1.8 per cent after Boeing said it would suspend production of its 737 MAX jetliner in January. Shares in aircraft-parts maker Safran fell about 1.5 per cent.
NMC Health tumbled 32.4 per cent to the bottom of the STOXX 600, after US short-seller Muddy Waters acquired a short position in the healthcare provider.
Austrian specialty steelmaker Voestalpine fell 2 per cent after it cut its full-year profit forecast and said it planned to lower its dividend payment.
North America
Wall Street's major indexes inched higher on Tuesday, extending their record-setting rally, as strong housing and manufacturing data bolstered investors' confidence in the US economy.
The benchmark S&P 500 hit a record high for a fourth straight session, building on its 27 per cent gain this year, which has been driven by progress toward a US-China trade agreement, a dovish Federal Reserve and upbeat economic indicators.
US housing starts increased more than expected in November, and building permits rose that month to the highest level since May 2007. Data from the Federal Reserve also showed manufacturing output picked up more than expected in November, as the end of a strike at General Motors Co boosted automobile production.
The Dow Jones Industrial Average rose 31.27 points, or 0.11 per cent, to 28,267.16, the S&P 500 gained 1.07 points, or 0.03 per cent, to 3,192.52 and the Nasdaq Composite added 9.13 points, or 0.1 per cent, to 8,823.36.
The S&P 500 financial index, which tends to be economically sensitive, rose 0.5 per cent to a record high on the upbeat data. Among the S&P 500's major sectors, financials added the most gains to the benchmark index.
Shares of Home Depot Inc rose 1.0 per cent on the housing data and were among the biggest boosts to the Dow. Shares of rival Lowe's Cos Inc dipped 0.6 per cent, however, after having risen earlier in the session.
Netflix Inc shares rose 3.7 per cent, among the biggest percentage gains on the S&P 500, after the streaming service provider said late Monday that its overseas growth, particularly its Asia-Pacific business, was accelerating.
Apple Inc shares touched a record high and ended with marginal gains, up 0.2 per cent.
After the bell, FedEx Corp shares fell about 6 per cent after the package-delivery company reported quarterly results.