News
Global Market Report - 18 February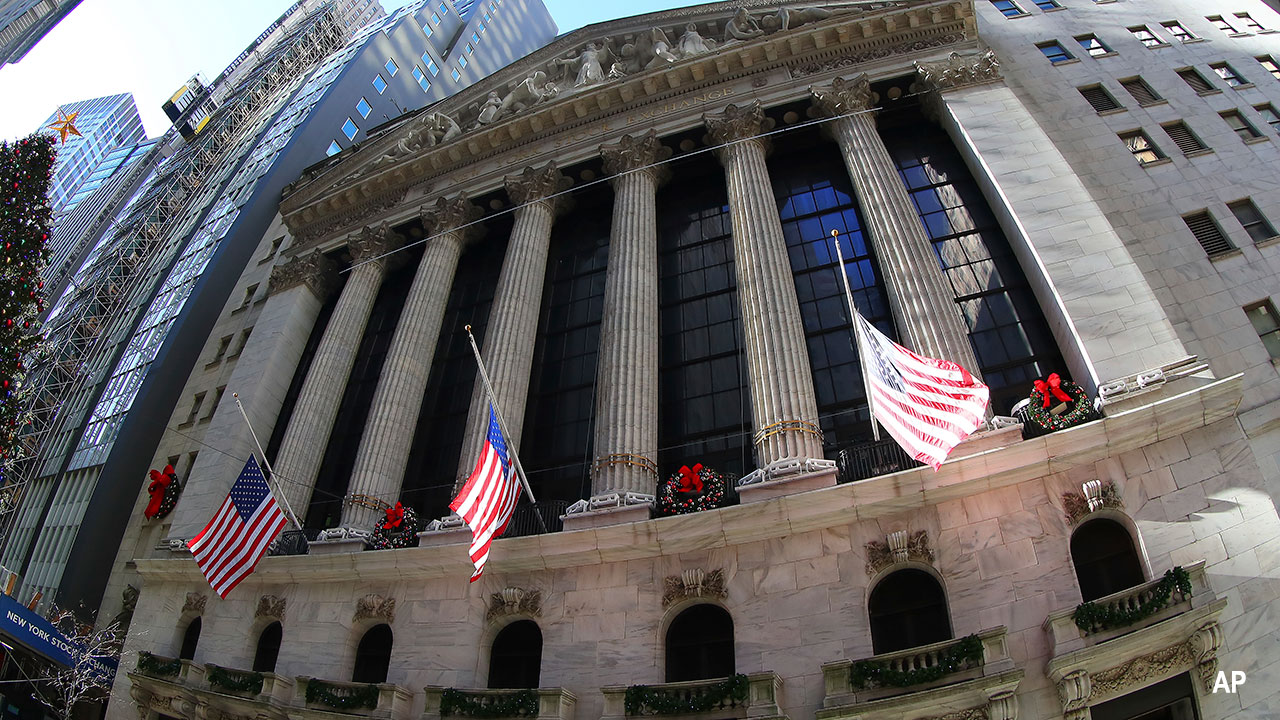 Australia
Australian shares are set to fall in line with Wall Street as investors moved to safe haven assets after President Biden warned Russia could invade Ukraine in "several days".
ASX futures were down 82 points or 1.1% at 7131 near 8.00 am AEST, suggesting a negative start to trading.
Intensifying geopolitical tensions weighed on US stocks and bond yields Thursday, taking away major indexes' gains for the week.
The S&P 500 fell 2.1%, while the Dow Jones Industrial Average slid 1.8%. The tech-focused Nasdaq Composite Index dropped 2.9%.
The losses were broad-based, with nine out of 11 of the S&P 500's groups declining. The S&P, Dow and Nasdaq are now on track to notch weekly losses.
Locally, the S&P/ASX 200 closed 0.2% higher at 7296.2 on Thursday, paring gains amid renewed concerns about Russia's intentions over Ukraine.
The benchmark had been as much as 1.0% higher as investors reacted positively to earnings by Cleanaway, Challenger and IPH, but reversed in the afternoon along with US stock futures.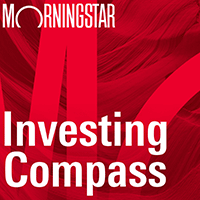 Listen to Morningstar Australia's Investing Compass podcast
Take a deep dive into investing concepts, with practical explanations to help you invest confidently.

Commodity and health stocks rose, with gold miners leading the way. Vaccine maker CSL added 5.05% as Morgan Stanley raised the stock to overweight following the prior day's 1H earnings.
Tech, telecoms and consumer stocks all weighed on the index. Wesfarmers shed 7.5% after the retail conglomerate cut its interim dividend and warned of subdued trading conditions early in its fiscal 2H.
Elsewhere overseas, the pan-continental Stoxx Europe 600 fell 0.7%. Asian benchmarks were mixed. The Shanghai Composite Index was little changed, while Hong Kong's Hang Seng Index rose 0.3%. Japan's Nikkei 225 declined 0.8%.
Turning to commodities, gold futures added 1.6% to $US1900.70 an ounce its highest level since June 2021; Brent crude dropped 2% to $US92.82 a barrel; Iron ore declined 3.9% to US$134.50
In bond markets, the yield on the Australian 10-year bond eased to 2.20%. The benchmark US 10-year Treasury yield slipped to at 1.96%. Yields fall when prices rise.
The Australian dollar was buying 71.91 US cents near 8.00am AEST, down from the previous close of 71.92. The WSJ Dollar Index, which measures the US dollar against 16 other currencies, edged down to 89.59.
Asia
Turning to Asian markets, Chinese shares closed higher, helped by gains in financial stocks. The Shanghai Composite Index edged up 0.1%, the Shenzhen Composite Index rose 0.2% and the ChiNext Price Index advanced 0.8%. Financial stocks gained amid expectations that Beijing will step up stimulus to boost economic growth. Bank of China and China Construction Bank each rose 0.3%. Developments relating to the China-Hong Kong border reopening will likely be in focus after China's Xi told Hong Kong to take all necessary steps to contain Covid-19, KGI Securities says, which investors think could mean an acceleration in the resumption of normal travel between the two.
In Hong Kong, Hang Seng Index finished 0.3% higher as the latest Federal Reserve meeting eased investor concerns about aggressive rate hikes, KGI Securities says. Trading could remain volatile in the short term due to the soaring number of Covid-19 infections in Hong Kong, KGI Securities adds. Gains were led by Wuxi Biologics, which closed 6.1% higher, and hotpot chain Haidilao International, which added 3.5%. Other gainers include electric vehicle maker BYD, which advanced 2.7%, and casino operator Sands China, which closed 1.9% higher. Declines were led by China Mobile, which lost 2.0%.
Japanese stocks ended lower amid continued geopolitical tensions over Ukraine and as the yen strengthened. Traders say stocks fell and USD/JPY weakened after a report from Sputnik, a Russian government-backed news outlet, that Ukrainian armed forces fired mortars and grenades in the Luhansk region. The Nikkei Stock Average fell 0.8%.
Europe
European stocks retreated amid reports of rising tensions between Ukraine and Russia. The pan-European Stoxx 600 dropped 0.7%.
"Financial markets took a turn for the worse after US warnings that there's evidence on the ground that Russia is moving towards an imminent invasion of Ukraine," Hargreaves Lansdown analyst Susannah Streeter says.
"For now, the increased tensions haven't pushed up the oil price, which is proving much more sensitive to better prospects for Iranian output."
In London, the FTSE 100 fell 0.9% on Thursday, as reports of attacks in Ukraine hurt global markets. Energy companies booked losses, with hopes of a deal between the West and Iran putting pressure on oil prices. Shell dropped 1.8% and BP fell 0.5%. Miners and financial companies were down too. The worst performer on Thursday was Russian steelmaker Evraz, whose shares plunged 7.5%.
"Evraz has seen its shares slide back over concerns that if conflict breaks out, it could see its business adversely affected by possible sanctions," CMC Markets UK said.
Among the few FTSE 100 stocks to book gains was Reckitt Benckiser, which jumped 5.9% after reporting 2021 earnings.
North America
Intensifying geopolitical tensions weighed on stocks and bond yields Thursday, taking away major indexes' gains for the week.
The S&P 500 fell 2.1%, while the Dow Jones Industrial Average slid 1.8%. The tech-focused Nasdaq Composite Index dropped 2.9%.
The losses were broad-based, with nine out of 11 of the S&P 500's groups declining. The S&P, Dow and Nasdaq are now on track to notch weekly losses.
Stocks have come under pressure from the escalation in tensions between Russia and Western allies over Ukraine. The White House warned that a Russian invasion could be imminent, and diplomatic efforts have so far been inconclusive.
The developments have whipsawed stocks throughout the week. Moscow said it had pulled back some troops, which spurred a rally in markets earlier in the week. Western officials said Wednesday that Russia was actually continuing its military buildup.
"We've got to put more focus on what's being done on the ground, rather than what's being said," said Paul Jackson, global head of asset allocation research at Invesco. "My presumption is that this will be sorted out diplomatically. If markets go down a lot more, then I would think it would be an opportunity to buy."
He said he isn't expecting a major change from Russia while its ally, China, hosts the Winter Olympics. The Games conclude this weekend so "we still have a little while to go before we can feel things have really dissipated on a permanent basis," Mr. Jackson said. "In the interim, it's a propaganda game."
The geopolitical tensions come at a time when investors have already been grappling with high inflation and preparing for the Federal Reserve to raise interest rates this year. These shifts have roiled the stock and bond markets for much of the year.
Despite the volatility this week, some investors said that they expected inflation and monetary policy to stay center stage in coming months.
"High and rising inflation has justly become the key preoccupation of investors. It is affecting consumer spending, business outlook, politics and, most importantly, the direction of monetary policy," wrote JPMorgan Chase & Co. strategists in a note to clients on Thursday.
On Thursday, fresh data showed that weekly US jobless claims, a proxy for layoffs, came in at 248,000, up from the previous week. Economists had expected claims to continue edging down, given the tight labour market.
The yield on the benchmark US 10-year Treasury note edged down to 1.972% in recent trading from 2.044% Wednesday. Gold prices rose around 1.6%.
The Russian ruble weakened around 1% against the dollar. The currency has seesawed in recent days as investors tried to gauge the severity of the tensions.
In corporate news, DoorDash surged 11% after the food-delivery company reported a jump in revenue. Palantir Technologies tumbled 16% after posting a wider loss. Walmart rose 4% after it reported profit that beat estimates and increased its dividend.
Cisco Systems rose 2.7% after reporting revenue and earnings above Wall Street's expectations, plus an increase to its stock-buyback program. Nvidia declined 7.5% despite reporting record sales, making it one of the worst performers in the S&P 500. It said its automotive segment saw a sharp drop in revenue due to supply-chain issues.