News
Global Market Report - 18 June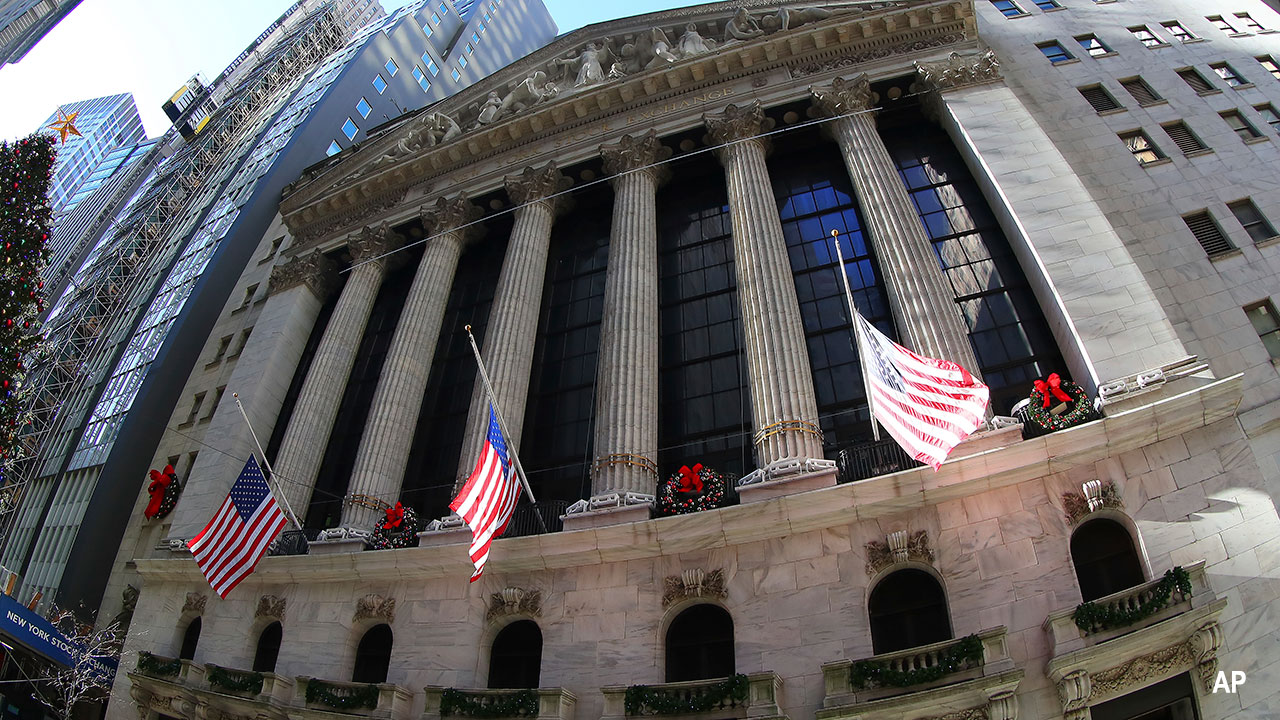 Australia
Shares look set to open higher, while the Aussie dollar continues its slide following news the Federal Reserve could hike rates sooner than expected.
The Australian SPI 200 futures contract was up 38 points or 0.52 per cent to 7,305 near 7.30 am Sydney time on Friday, suggesting a positive start to trading.
Conviction in the strength of the economic recovery has pushed investors into US technology stocks, driving the Nasdaq higher, although a post-Fed hangover limited a subdued S&P.
The Dow Jones Industrial Average fell 209.96 points, or 0.62 per cent, to 33,823.71, the S&P 500 lost 1.76 points, or 0.04 per cent, to 4,221.94 and the Nasdaq Composite added 121.67 points, or 0.87 per cent, to 14,161.35.

The Australian dollar was buying 75.54 US cents near 7.30am AEST, down from 76.12 at Thursday's close.
Locally, shares had their biggest fall in more than four weeks as a possible rise in global interest rates moves closer.
The benchmark S&P/ASX200 index dropped 0.37 per cent from Wednesday's record closing high after US Federal Reserve officials brought forward estimates of higher rates to 2023.
Investors rushed to buy the US dollar in expectation of higher rates.
The Australian dollar fell as low as 75.98 US cents and spot gold sunk to depths of $1809.92 an ounce.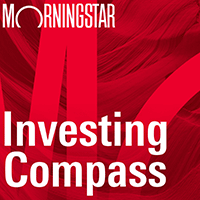 Listen to Morningstar Australia's Investing Compass podcast
Take a deep dive into investing concepts, with practical explanations to help you invest confidently.

Commodity prices were lower. Energy shares lost 1.87 per cent and materials shares dropped 1.8 per cent.
The ASX200 closed lower by 27.2 points, or 0.37 per cent, to 7359.
The All Ordinaries closed down by 32.9 points, or 0.43 per cent, to 7600.5.
Investors debated the consequences of the Federal Reserve's two-day policy meeting.
The central bank projected higher economic growth and inflation as the US economy steadily rises from pandemic lows.
ThinkMarkets analyst Carl Capolingua said share market investors were spooked by the interest rate predictions.
"The Fed let it be known that rates should be higher, sooner," he said.
Yet Mr Capolingua had faith any move to higher rates would be carefully managed.
"You would be silly as an investor to take your money out of the market on the belief these (Fed Reserve) guys are going to screw it up.
"The Fed guys are concerned about how markets will react to anything they do."
He did not expect a big change from Australia's Reserve Bank at its meeting next month.
"We're a long way from an interest rate that could hurt consumer spending and company profits," Mr Capolingua said.
RBC Capital Markets chief US economist Tom Porcelli was more circumspect.
He said Fed Reserve chairman Jerome Powell desperately wanted to move slowly when preparing investors for a rate hike.
"But is he moving slowly now," Mr Porcelli asked.
"Just a few weeks ago he didn't want to 'think about' adjusting policy in any way.
"Now they're talking about tapering (bond-buying) as soon as later this year."
Meanwhile, Australia's unemployment rate dropped to 5.1 per cent in May, returning to pre-pandemic levels.
The drop from 5.5 per cent in April came after 115,200 people joined the workforce.
On the ASX, mining giants continued falling following Wednesday's news of China trying more ways to bring down commodity prices.
China ordered state-owned companies to limit exposure to overseas commodities markets.
Iron ore prices fell. BHP dropped 1.41 per cent to $47.69. Fortescue shed 1.48 per cent to $22.61. Rio Tinto dipped by 1.18 per cent to $124.23.
The climbing US dollar had the opposite effect on gold and its miners.
Northern Star crashed by 7.57 per cent to $10.14. Evolution dropped 4.67 per cent to $4.70. Newcrest lost 2.51 per cent to $26.75.
Seven shares surged after the broadcaster's leaders forecast full-year earnings exceeded analysts' estimates.
Advertisers have responded to better ratings and improving video-on-demand viewership.
Shares were up about 23.75 per cent to 49 cents.
Whitehaven Coal shares crashed by 11.52 per cent to $1.80 after it cut its full-year production estimate.
The company said less coal would be produced from Narrabri in NSW due to engineering works.
Coles dived after revealing it will increase spending to $1.4 billion next financial year.
Company leaders told investors more capital expenditure was needed to help long-term earnings growth.
Shares closed down 4.46 per cent to $16.29.
Spot Gold was down 1.7 per cent $US1780.07 an ounce; Brent crude was down 2.2 per cent to $US72.78 a barrel.
The yield on the Australian 10-year bond closed at 1.64 per cent.
Asia
At the close, China's Shanghai Composite index was up 0.21 per cent at 3,525.60.
The Hang Seng index, used to record and monitor daily changes of the largest companies of the Hong Kong stock market, was up 0.43 per cent, to 28,558.59.
Japan's Nikkei 225 Index closed down 0.93 per cent at 29,018.33.
Europe
The pan-European STOXX 600 index, which tracks the return of the largest listed companies across 17 European countries, was down 0.12 per cent at 459.33.
The German DAX rose 0.11 per cent to 15,727.67.
North America
Conviction in the strength of the economic recovery has pushed investors into US technology stocks, driving the Nasdaq higher, although a post-Fed hangover limited a subdued S&P.
The Dow Jones Industrial Average fell 209.96 points, or 0.62 per cent, to 33,823.71, the S&P 500 lost 1.76 points, or 0.04 per cent, to 4,221.94 and the Nasdaq Composite added 121.67 points, or 0.87 per cent, to 14,161.35.
The Dow slipped to a fourth straight closing loss, with investors still processing the Federal Reserve's unexpectedly hawkish message on monetary policy from the previous day, which projected the first post-pandemic interest rate hikes in 2023.
Fed officials cited an improved economic outlook as the US economy recovers quickly from the pandemic, with overall growth expected to hit 7.0 per cent this year.
While careful not to derail the recovery - with no end in sight for supportive policy measures such as bond-buying - the rate-rise signal highlighted concerns about inflation.
"I think there was a scenario that people had in mind, that the Fed was going to allow for a larger and longer inflation overshoot, and I think with the increase in the dot plot yesterday... people are rethinking that scenario," said David Lefkowitz, head of equities for the Americas at UBS Global Wealth Management.
Technology shares, which generally perform better when interest rates are low, powered a rally on Wall Street last year as investors flocked to stocks seen as relatively safe during times of economic turmoil.
As markets processed the Fed news, investors returned to such positions.
Chip maker Nvidia Corp jumped, leading the charge among technology behemoths after Jefferies raised its price target on the stock.
Meanwhile, shares of Apple Inc, Microsoft Corp, Amazon.com Inc and Facebook Inc shook off pre-market declines to advance as investors bet that a steady economic rebound would boost demand for their products in the long run.
The Nasdaq briefly advanced to within 16 points of its lifetime peak achieved on April 29, before pulling back a touch.
Interest rate-sensitive bank stocks slumped as longer-dated US Treasury yields dropped.
The strengthening US dollar, another by-product of the previous day's Fed news, pushed US oil prices down from the multi-year high hit earlier in the week.
The energy index, in turn, was the biggest laggard among the 11 main S&P sectors.
Other economically sensitive stocks, including materials and industrials, fell as data showed jobless claims rising last week for the first time in more than a month.
Still, lay-offs appeared to be easing amid a reopening economy and a shortage of people willing to work.
In corporate news, US-listed shares of CureVac NV sank after the German biotech said its COVID-19 vaccine was 47 per cent effective in a late-stage trial, missing the study's main goal.