News
Global Market Report - 18 March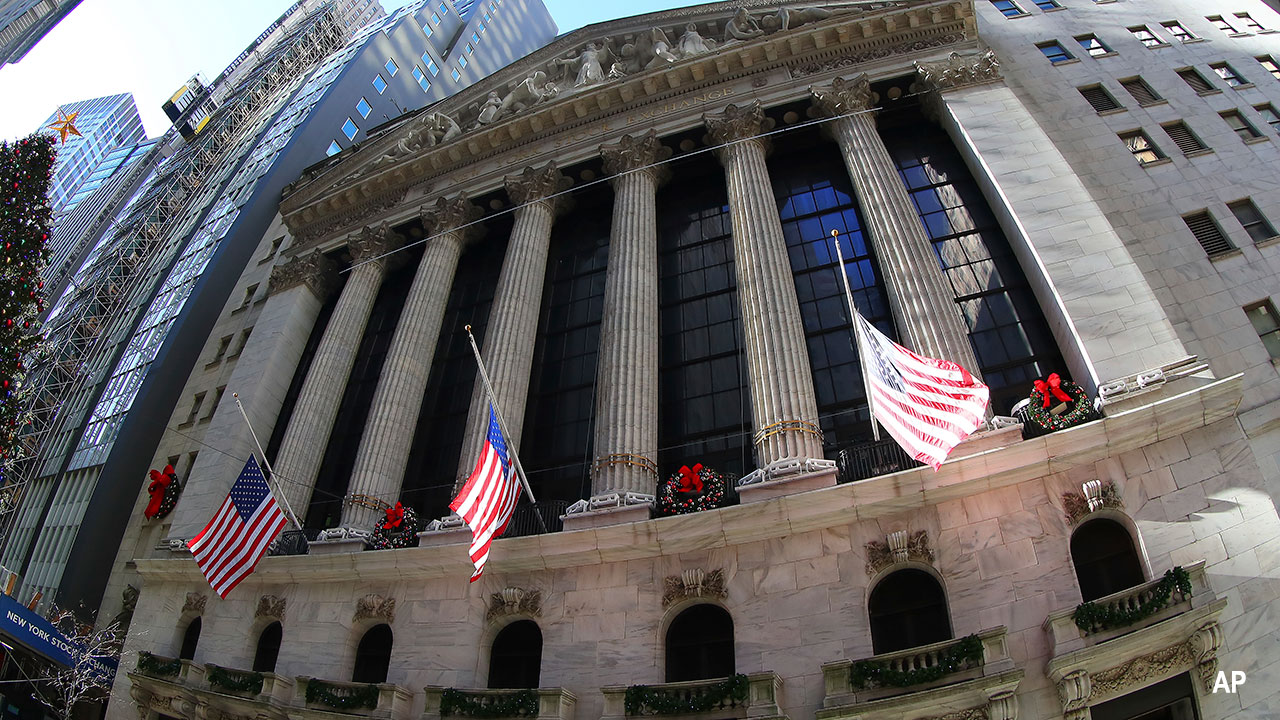 Australia
Australian shares are set to rise as the S&P 500 and Nasdaq posted their biggest 3-day gains since November 2020. Oil and gold rebounded.
ASX futures were up 27 points or 0.4% at 7278 as of 8.00am AEST, suggesting a positive start to trading.
The S&P 500 finished up 1.2% on Thursday. It has climbed nearly 5% so far this week, which would represent its biggest weekly gain since late 2020. On Thursday, all 11 of the S&P 500's sectors were in the green. The tech-heavy Nasdaq Composite Index rose 1.3%. The Dow Jones Industrial Average added 1.2%.
Share markets are tentatively recovering ground from last week's losses as sentiment continue to be buffeted by the consequences of Russia's invasion of Ukraine. US shares dipped early in trading after Russia suggested peace talks were making little progress. A rebound took hold late afternoon as US banks reportedly processed payments on Russian debt, lowering the risk of a sovereign default.
Equities held onto their gains despite oil snapping a three-day losing streak and jumped 9.1% to US$106.98.
"This shows that we're not at the end of this conflict -- that the commodity price situation is not going to improve -- which makes it tougher for sentiment," said Esty Dwek, chief investment officer at FlowBank.
Locally, the S&P/ASX 200 closed 1.1% higher at a one-month high of 7250.8 as tech and financial stocks climbed following the Federal Reserve's interest-rate rise.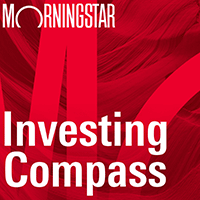 Listen to Morningstar Australia's Investing Compass podcast
Take a deep dive into investing concepts, with practical explanations to help you invest confidently.

The tech sector led gains for the second day running, illustrated by the 10% jump in Block's ASX-listed securities. EML Payments rose 7.2% amid positive analyst reactions to its move into European employee-benefits provision.
Retail banks CBA, NAB and ANZ each put on around 1.3%, although Westpac fell slightly as Jefferies and Morgan Stanley expressed concerns about costs.
GrainCorp's pull-back from its record high continued as it dropped 2.8%, pulling the consumer-staples sector lower.
There is a creep forward in economists' views on the timing of the RBA's first interest rate hike. On Thursday, Morgan Stanley became the latest to join the camp that sees the first hike in August (from November) this year, arguing the bar for an increase will be reached earlier than expected.
Commodity markets rebounded after retreating for much of this week, gold futures rose 1.8% to $1943.20; Iron ore rose 1% to US$146.90 per tonne; Brent Crude jumped 9.1% to US$106.98.
Yields on the US 10-Year Treasury Note slipped to 2.17%, snapping a three-day streak a day after the US Federal Reserve raised rates for the first time since 2018. Investors may find the bank's rate hike a reassuring sign inflation will be brought under control. The yield on the Australian 10-year bond edged up to 2.50%. Yields rise when prices fall.
The Australian rallied for the second day in a row and was buying 73.75 US cents as of 8.00am AEST, up from the previous close of 72.87. The WSJ Dollar Index, which measures the US dollar against 16 other currencies, eased to 91.01.
Asia
Chinese stocks ended the session higher, extending Wednesday's sharp rebound as sentiment continues to be buoyed by top policy makers' promises of market-friendly policies, including milder regulation of the heavyweight tech sector. The benchmark Shanghai Composite Index rose 1.4%, while the Shenzhen Composite Index gained 2.2%. The tech-heavy ChiNext Price Index continued to outperform the other two benchmarks, ending 2.9% higher. Property companies, home-appliance makers and interior-decoration stocks led the upturn, riding on officials' show of support for the real-estate sector, as well as the government's suspension of a planned expansion of property tax trials.
Hong Kong shares extended gains, with the benchmark Hang Seng Index closing 7.0% higher, buoyed by Chinese policy makers' pledge to support the market, Oanda said. "The Chinese government is drawing a line in the sand on the China equity rout over the medium-longer-term," it said. "A few days of algo and retail investor [fear-of-missing-out] exuberance lie ahead." Gains were broad-based, led by Country Garden Services which rose 30%, followed by Country Garden Holdings, Wuxi Biologics and JD.com which advanced 28%, 20% and 16%, respectively. The HSI has now gained 4.2% from a week ago, although its year-to-date losses still stand at 8.1%.
Japanese stocks finished broadly higher, led by sharp gains in electronics stocks thanks to the yen's recent weakening and falls in crude oil prices. Lasertec jumped 9.7% and Fanuc surged 7.1%. SoftBank Group gained 5.9% thanks to a rally in Chinese tech stocks. The Nikkei Stock Average rose 3.5%. Investors remain focused on the war in Ukraine and its impact on commodity prices and global trades.
Europe
European stocks trade mixed as investors stay cautious amid central-bank actions and Ukraine-Russia uncertainty. The pan-European Stoxx Europe 600 gained 0.45%.
"Investors have eased back on risk-on moves Thursday, although the weaker pound following the BoE has helped prop up the FTSE," IG analyst Chris Beauchamp says. "A more subdued atmosphere prevails across markets today, with any appetite to push the gains of the past two days weakened by central bank moves and fading hopes of progress in Ukraine negotiations."
In London, the FTSE 100 closed up 1.25% on Thursday, propped up by a weaker pound following the Bank of England's decision to raise interest rates. The Bank of England raised its key policy rate to 0.75% from 0.5%, marking its third straight hike in as many meetings. The central bank said that economic growth in Britain was likely to slow due to higher energy prices and softened its guidance for further monetary tightening, investors said.
"In the wake of the Fed and BoE rate hikes, traders have turned more defensive, and much of yesterday's bullishness in markets has been pruned back," IG Group says. No one can accuse the BoE of rushing it, but even the recent tempo of hikes looks too quick--as a result, the pound has seen its gains against various currencies given back, and could struggle in the near-term as the more dovish tone is digested by markets, it says.
North America
US stock indexes rallied for a third straight day, putting the S&P 500 on pace for its biggest weekly gain since late 2020.
Stocks started Thursday nearly unchanged, but pushed into the green late in the morning, with gains accelerating into the end of the session. Indexes finished near their highs of the day.
The moves suggest traders are beginning to reassess the impact that the war in Ukraine will have on the US stock market. Notably, stocks held on to gains despite a surge in crude prices, with investors saying that they are taking oil market gyrations spurred by the war in greater stride. Some investors said they were instead focusing on the improving value of US stocks.
"It may stay volatile until Russia gets a little clearer, but underneath this is really good fundamentals," said Jim Paulsen, chief investment strategist at the Leuthold Group.
The S&P 500 finished the session up 1.2%. It has climbed nearly 5% so far this week, which would represent its biggest weekly gain since November 2020. The broad-market gauge rallied more than 2% on both Tuesday and Wednesday. On Thursday, all 11 of the S&P 500's sectors were in the green.
The tech-heavy Nasdaq Composite Index rose 1.3%. The Dow Jones Industrial Average added 1.2%.
Some of the biggest market moves were in oil, which has been highly volatile because the war stands to curtail Russia's role as a major oil supplier. The US crude benchmark added 8.4% Thursday to close at $102.98 a barrel. Brent crude, the global benchmark, rose 9.1% to end at $106.98 a barrel.
The S&P 500 energy sector was up roughly 3.5%. Devon Energy Corp. jumped 9.6%, or $5.06, to $57.52. Occidental Petroleum Corp. climbed 9.5%, or $5.02, to $58.01. Marathon Oil Corp. rose 6.9%, or $1.48, to $23.07. Diamondback Energy Inc. advanced 6.6%, or $8.25, to $133.88.
Oil recently traded above $130 a barrel, versus roughly $90 before the war broke out. Traders have been trying to define a new range for oil prices during the war, according to Jason Ware, chief investment officer at Albion Financial Group.
"Any time you get a jolt, it's going to rattle equity markets and it's going to take some time for stocks to discount this new environment," Mr. Ware said.
Stocks have begun to stage a comeback in recent days after a punishing downdraft this year. Investors said they were focusing on the resumption of cease-fire talks between Ukraine and Russia but reports citing little progress weighed on sentiment.
Recent gains came as the Federal Reserve said it would lift interest rates for the first time since 2018 to combat inflation, which is running at a four-decade high. The central bank also pencilled in six more rate increases this year.
Although the central bank's stance has become more hawkish, it "wants to try to engineer a soft landing, and that's actually quite a positive outcome for equities," said Adrian Zuercher, the head of global asset allocation at UBS's chief investment office.
Mr. Zuercher pointed to signs that the Fed was willing to tolerate inflation overshooting its 2% target -- most officials now see core inflation ending the year at 4.1% -- as indicating that policy makers were focused on not scuttling the economic recovery.
The yield on the benchmark 10-year Treasury note fell slightly, closing at 2.177% from 2.185% on Wednesday, snapping a three-day streak of gains. Yields fall when prices rise. Selling of shorter-dated bonds, which are more heavily affected by changes in monetary policy, eased with the two-year yield declining to 1.939% after climbing for eight trading sessions.
Weekly jobless claims in the US came in at 214,000, a decrease from the previous week and in line with economists' expectations. The proxy for layoffs has been hovering close to historically low levels amid the tight labour market.
Government bonds typically perform well in times of slower economic growth, which some investors now expect due to the Fed's plans to tighten the economy. "There's also an element of risk-off from the conflict," said Ms. Dwek.
Traders said they still have concerns about longer-term energy supplies and that the shunning of Russian oil by shipping companies and banks is hitting the market now due to preplanned trades ahead of the invasion. The International Energy Agency said in a Wednesday report that sanctions on Russia could create a supply shock.
The price of gold, a traditional haven asset, climbed 1.8%, or $34.10, to settle at $1,942.10 a troy ounce, breaking a four-session losing streak.