News
Global Market Report - 18 May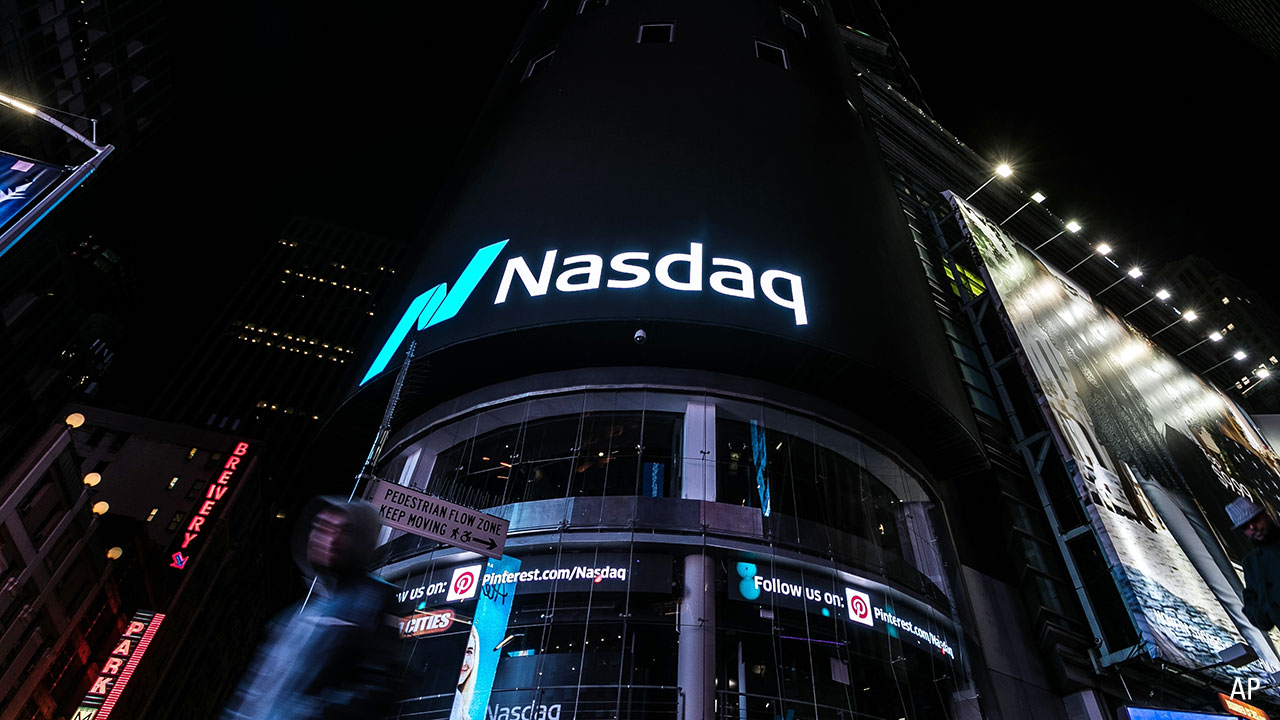 Australia
Australian shares to open slightly higher after a good Monday for energy and IT, despite another inflation pullback on Wall Street and disappointing economic data out of China.
The Australian SPI 200 futures contract was up 11 points or 0.2 per cent to 7030 near 7.00 am Sydney time on Tuesday, suggesting a positive start to trading.
Wall Street ended lower on Monday, weighed down by tech shares as signs of growing inflation worried investors about the potential for tighter monetary policy.
The Dow Jones Industrial Average fell 56.12 points, or 0.16 per cent, to 34,326.01; the S&P 500 lost 10.42 points, or 0.25 per cent, at 4,163.43; and the Nasdaq Composite dropped 50.93 points, or 0.38 per cent, to 13,379.05.
Bitcoin dropped to a three-month low after Tesla Inc boss Elon Musk suggested over the weekend that the electric automaker may have already sold some of its holdings in the digital currency. He later clarified the firm had not.
Locally, concern about a slowing Chinese economy and inflation in Japan sapped investor confidence on the Australian share market.
The benchmark S&P/ASX200 index closed higher by 9.4 points, or 0.13 per cent, to 7023.6 on Monday.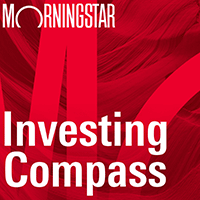 Listen to Morningstar Australia's Investing Compass podcast
Take a deep dive into investing concepts, with practical explanations to help you invest confidently.

The All Ordinaries closed up 16.4 points, or 0.23 per cent, to 7255.8 points.
Gains were limited after data showed China's factories reduced their output from a surge of 14.1 per cent in March to 9.8 per cent in April.
China had been one of the leaders in economic recovery from the COVID-19 pandemic.
Steelmakers' demand for Australian export of iron ore recently had the commodity trade at more than $US260 per tonne.
China's retail sales significantly missed expectations, contributing to ASX indices easing during trade.
China's economic data was not the only set that may have troubled investors.
Japan's producer price index for April showed inflation higher than expected.
"Even a perenially low-growth country like Japan is beginning to see inflation," Deep Data Analytics chief executive Mathan Somasundaram said.
"That inflation can flow through to the US, because those producers export to the US."
Investors, particularly those in the US, have this year worried about inflation as economies rapidly recover following lengthy lockdowns.
This is despite US and Australian central banks' assurances that rate rises will not happen this year.
On the ASX, information technology gained most, 1.16 per cent.
Accounting software provider Xero was up 5.56 per cent to $118.75.
Energy shares were next best, higher by 1.05 per cent.
Fuel providers Ampol and Viva Energy will retain refineries at Brisbane and Geelong after the federal government pledged funding to ensure fuel continues to be produced in Australia.
The companies said the refineries would stay online until at least mid-2027 as long as the funding of about $2.3 billion is provided.
The refineries are the only two left in Australia. Competition from Asia has prompted fuel manufacturers to stop production and import the goods.
Ampol shares were higher by 6.09 per cent to $27.51. Viva shares were up 7.04 per cent to $2.13.
Crown Resorts knocked back US private equity firm Blackstone's takeover offer, saying the proposal "undervalues" Crown. Crown is still mulling over a merger proposal from rival Star.
Meanwhile, royal commissions into Crown continue in Victoria and Western Australia.
Shares were better by 0.84 per cent to $13.15.
There were big gains for gold miners after the price of the precious metal rose.
Northern Star was up 6.55 per cent to $11.22. Evolution gained 5.35 per cent to $5.12.
Among the mining giants, Fortescue was best and rose 1.36 per cent to $23.10.
In banking, the Commonwealth was the only one of the big four higher. Shares rose 1.25 per cent to $97.79.
NAB had the steepest drop and lost 0.65 per cent to $26.05.
On Tuesday, the Reserve Bank will publish the minutes of its May meeting. The central bank held to its record low cash rate of 0.1 per cent.
RBA governor Philip Lowe has said the board will not raise rates until inflation is between two and three per cent. Mr Lowe does not expect this until 2024.
Gold was up 1.2 per cent at $US1866.36 an ounce; Brent crude was up 1.3 per cent to $US69.59 a barrel. Iron ore was up 4.3 per cent to $US217.77 a tonne.
Meanwhile, the Australian dollar was buying 77.70 US cents around 7:00am, down from 77.71 this time Monday.
Asia
China shares closed at more than two-month highs on Monday, as sustained gains in consumer and healthcare stocks outweighed concerns over the country reporting soft economic data.
The blue-chip CSI300 index rose 1.5 per cent, to 5,184.99, its highest closing level since March 5, while the Shanghai Composite Index added 0.8 per cent to 3,517.62, strongest closing level since March 3.
Growth in output from China's factories slowed in April and retail sales significantly missed expectations as officials warned of new problems affecting the recovery in the world's second-largest economy.
Leading the gains, the CSI300 consumer staples index and the CSI300 healthcare index climbed 2.4 per cent and 2.3 per cent, respectively, following a 2.1 per cent and 2.4 per cent gain the previous session.
However worries over inflation have started to emerge, limiting gains in the market.
China H Materials is the best performing sector, up 22 per cent year-to-date on the back of the reflation trade, rising commodity prices and Chinese environmental restrictions, Morgan Stanley noted in a report.
However, with April PPI coming in at 6.8 per cent y/y and expected to shoot up to 8 per cent in the next few months, the government is clearly concerned about inflation risks, MS added.
China said on Wednesday it would monitor changes in overseas and domestic markets and effectively cope with a fast increase in commodity prices.
The Hang Seng index rose 0.6 per cent, to 28,194.09, while the China Enterprises Index gained 1.0 per cent, to 10,503.84 points.
The Nikkei share average fell 0.92 per cent to close at 27,824.83, after rising 0.8 per cent earlier in the session, while the broader Topix edged down 0.24 per cent to 1,878.86.
Europe
European stocks ended flat on Monday as underwhelming Chinese data and caution over the spread of a COVID-19 variant outweighed optimism on the reopening of the British economy, while Sweden's Kinnevik surged and was the top performer.
The pan-European STOXX 600 index ended flat with travel and leisure stocks being the top losers, down 2.3 per cent, while telecommunication stocks jumped the most, led by gains in Spanish telecom firm Telefonica.
Dampening sentiment was data showing that China's factories slowed their output growth in April and retail sales significantly missed expectations as officials warned of new problems affecting the economic recovery.
Meanwhile, fresh restrictions across Asia following a new wave of COVID-19 cases and concerns over the spread of a fast-spreading coronavirus variant first identified in India overshadowed optimism on UK's economic reopening.
"Airlines are on the back foot once again today, with optimism over the reopening of international travel proving short-lived given concerns over the growth of the Indian COVID variant," said Joshua Mahony, senior market analyst at IG.
"Unfortunately, the risks posed by this latest strain also raise questions around those same businesses that have just found reprieve from lockdown restrictions, with pub and restaurant chains all on the back foot despite the resumption of indoor dining," added Mahony.
Britain's domestically focused mid-cap index dropped 0.6 per cent, with restaurant and pub operator SSP Group and airlines Easyjet and Wizz Air Holdings being the top drags.
Irish airline Ryanair fell 2.8 per cent after reporting a record annual after-tax loss, as it said there were signs the recovery had begun.
European stocks have performed well so far and surged to all-time highs this month, with the STOXX 600 up nearly 11 per cent so far this year as economic recovery prospects and strong earnings drew buyers of equities.
The European Union has agreed to a partial truce with the United States in a dispute over metal tariffs imposed by former President Donald Trump and to start discussions on global overcapacity and China's "trade-distorting" policies. Mining stocks gained 0.9 per cent.
In corporate news, Sweden's Kinnevik jumped 8.5 per cent to the top of the STOXX 600 index after the company transferred its stake in online fashion retailer Zalando to shareholders.
Spanish telecoms group Telefonica gained 3.5 per cent as it is seeking buyers for its logistics and express-delivery unit Zeleris, a source familiar with the offer said on Monday, amid a months-long boom in the business as COVID-19 pushes people to shop online.
Drugmakers Sanofi and GlaxoSmithKline jumped 1 per cent and 0.7 per cent respectively after their experimental COVID-19 vaccine showed a robust immune response in early-stage clinical trial results, enabling them to move to a late-stage study.
North America
Wall Street ended lower on Monday, weighed down by tech shares as signs of growing inflation worried investors about the potential for tighter monetary policy.
The Dow Jones Industrial Average fell 56.12 points, or 0.16 per cent, to 34,326.01; the S&P 500 lost 10.42 points, or 0.25 per cent, at 4,163.43; and the Nasdaq Composite dropped 50.93 points, or 0.38 per cent, to 13,379.05.
Of the 11 major S&P sectors that declined, technology, utilities and communication services were the biggest losers, each down between 0.7 per cent and 0.9 per cent.
"What is causing the decline, no surprise to anybody, is the worry about inflation and interest rates," said Sam Stovall, chief investment strategist at CFRA Research in New York.
"As a result that's causing the growth group, in particular technology and consumer discretionary stocks, to experience weakness, while some of the more value-oriented groups are holding up a bit better."
The S&P 500 scored its biggest one-day jump in more than a month on Friday as investors picked up beaten-down stocks following a pullback earlier in the week on worries about inflation and a sooner-than-expected tightening by the US Federal Reserve.
Earnings this week will be scrutinized for clues on whether rising prices had any impact on consumer demand and if retailers can sustain their strong earnings momentum.
Cryptocurrency-related stocks like Marathon Digital, Riot Blockchain and Coinbase fell between 3 per cent and 7 per cent as bitcoin swung in volatile trading after Tesla Inc boss Elon Musk tweeted about the carmaker's bitcoin holdings.
With the earnings season at its tail end, overall earnings for S&P 500 companies are expected to have climbed 50.6 per cent from a year ago, according to Refinitiv IBES, the strongest pace in 11 years.
AT&T Inc, owner of HBO and Warner Bros studios, and Discovery Inc, home to lifestyle TV networks such as HGTV and TLC, said on Monday they will combine their content assets to create a standalone global entertainment and media business.
AT&T shares declined 2.69 per cent, while Discovery fell about 5.04 per cent.
On the Nasdaq 100 the largest gainer was Trip.Com Group Ltd, which rose 3.8 per cent, while the largest decliner was Comcast Corp, down 5.5 per cent.
With Reuters