News
Global Market Report - 19 February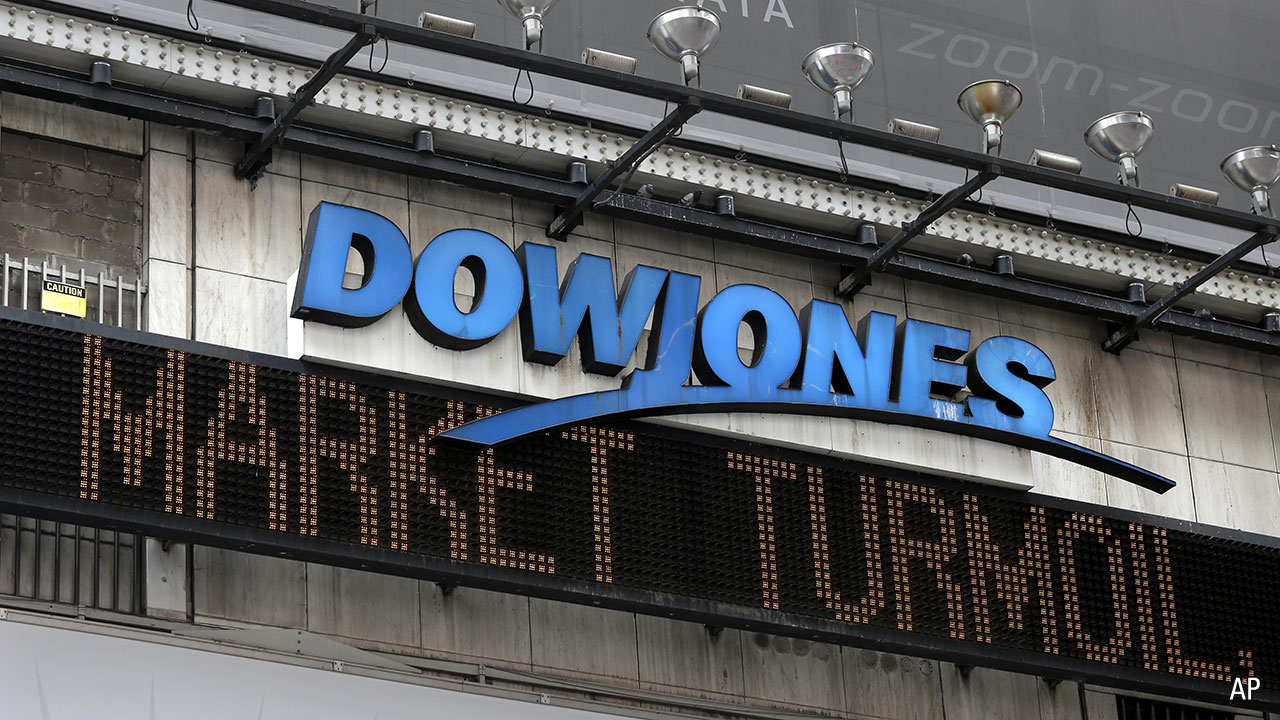 Australia
Australian shares are set to follow Wall Street lower as tech stocks slid and poor jobs data suggested a fragile recovery.
The Australian SPI 200 futures contract was down 36 points, or 0.5 per cent, at 6,801 points at 8.30am Sydney time on Friday, suggesting a negative start to trading.
Stocks on Wall Street closed lower on Thursday as investors shifted out of big technology names, while an unexpected rise in weekly US jobless claims pointed to a fragile recovery in the labor market.
The Dow Jones Industrial Average fell 119.68 points, or 0.38 per cent, to 31,493.34, the S&P 500 lost 17.36 points, or 0.44 per cent, to 3,913.97 and the Nasdaq Composite dropped 100.14 points, or 0.72 per cent, to 13,865.36.
Locally, Energy Minister Angus Taylor has warned Australia's biggest companies that they must be more transparent in outlining and achieving plans to reach net-zero emissions by 2050, as the government prepares to name and shame businesses that fail to deliver on commitments.
The S&P/ASX200 benchmark index closed higher by 0.7 points, or 0.01 per cent, to 6,885.9 on Thursday.
The All Ordinaries closed lower by 3.3 points, or 0.05 per cent, at 7,155.5.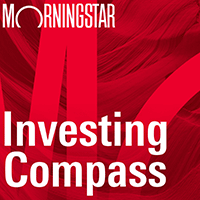 Listen to Morningstar Australia's Investing Compass podcast
Take a deep dive into investing concepts, with practical explanations to help you invest confidently.

Spot gold was down 0.1 per cent to $US1,774.55/oz; Brent crude was down 0.8 per cent to $US63.84 a barrel; Iron ore was up 4.9pc to $US175.05 a tonne.
Meanwhile, the Australian dollar was buying 77.64 US cents at 8.30am, up from 77.54 US cents at Thursday's close.
Asia
The Chinese mainland A-share market faltered at the close on Thursday, the first trading day in the Year of the Ox, after a strong rally in the morning. The market's moves were within expectations and the equities are likely to stage a bull run this year, given the solid fundamentals of China's economy, analysts said.
The benchmark Shanghai Composite Index rose 0.55 per cent to close at 3,675.36, while the smaller Shenzhen Composite Index edged down 1.22 per cent.
The blue-chip CSI300 index hit a record of 5,891.72 points during early trading hours but ended 0.68 per cent lower.
In Hong Kong, the Hang Seng is down 1.58 per cent to 30,595.27.
Japan's benchmark Nikkei share average inched lower on Thursday as investors tuned cautions about the sustainability of a recent rally above the 30,000 level, though sharp gains in Uniqlo operator Fast Retailing limited the decline.
The Nikkei 225 index settled down 0.19 per cent at 30,236.09, reversing earlier gain, while the broader Topix fell 1 per cent to 1,941.91.
Europe
European shares marked a third straight day of losses on Thursday as a clutch of disappointing earnings reports added to concerns over a quicker-than-expected spike in inflation due to higher commodity prices and a strong euro.
The pan-European STOXX 600 dropped 0.8 per cent, with oil and gas stocks leading losses despite higher crude prices.
Norway's Nel ASA was the worst performer in the sector after it posted a wider fourth quarter loss, while UK's Royal Dutch Shell sank more than 3 per cent after it announced plans to sell its Kaybob Duvernay assets in Alberta.
Oil prices—which recently raced to near pre-pandemic levels due to a production freeze in Texas—have driven up expectations that inflation may rise more than expected in the near term.
High inflation brings the two-fold risk of weighing on spending, as well as the earlier-than-anticipated scaling back of monetary policy support by central banks.
"An increase in headline inflation on the back of technical factors is the worst scenario for the European Central Bank," said Carsten Brzeski, global head of macro at ING.
"On the one hand, it could lead to financial markets pricing in higher inflation expectations and possibly even a policy reaction, while on the other hand this inflation reduces purchasing power and will be undermining if not denting the economic recovery."
Minutes from the ECB's recent meeting showed that policymakers were concerned over the euro's strength, which could hit the bloc's major export centres.
The benchmark STOXX 600 had jumped to a one-year high this week on optimism around a global economic recovery, but concerns over inflation and a sluggish vaccine programme swiftly pulled it off the peak.
A slate of underwhelming European corporate earnings reports on Thursday also underscored the deep impact on corporate earnings from the pandemic.
Planemaker Airbus fell 2.8 per cent as it posted an annual loss and withheld a dividend due to the covid-19 pandemic, while Orange, France's biggest telecoms group, lost 2.6 per cent after reporting a drop in core operating profit in the fourth quarter.
Barclays shed 4.4 per cent even as it resumed modest shareholder payouts after a year-long hiatus.
In a bright spot, Swiss banking software system developer Temenos topped the STOXX 600 as it launched a share buyback programme of up to $200 million.
Overall, analysts expect earnings at STOXX 600 companies to decline by about 20 per cent in the fourth quarter before rebounding nearly 43 per cent year-on-year in the current quarter, according to Refinitiv data.
North America
Stocks on Wall Street closed lower on Thursday as investors shifted out of big technology names, while an unexpected rise in weekly US jobless claims pointed to a fragile recovery in the labor market.
Shares of Apple Inc, Tesla Inc and Facebook Inc weighed the most on both the benchmark S&P 500 and the tech-heavy Nasdaq.
Facebook shares dropped 1.5 per cent to US$269.39 as Wall Street assessed the wider ramifications of its move to block all news content in Australia.
The Dow Jones Industrial Average fell 119.68 points, or 0.38 per cent, to 31,493.34, the S&P 500 lost 17.36 points, or 0.44 per cent, to 3,913.97 and the Nasdaq Composite dropped 100.14 points, or 0.72 per cent, to 13,865.36.
Volume on US exchanges was 13.13 billion shares.
Strong earnings, progress in the vaccination rollout and hopes of a US$1.9 trillion federal stimulus package helped US stock indexes again hit record highs at the start of the week.
But the months-long rally suggests stocks now have high valuations, said Jason Pride, chief investment officer for private wealth at Glenmede in Philadelphia.
"We are still in the cautiously bullish environment for the market on the whole," Pride said, citing two reasons.
"We're going to get a vaccine-induced economic recovery, that's No 1. The flip side of that story is the markets have largely priced that in and driven themselves to over-valued territory. Markets are going to struggle with that," he said.
Concerns over a rising inflation outlook have pushed investors to book profits on stocks with high valuations in the S&P 500 technology and communications services sectors, which have underpinned a 76 per cent rise in the S&P 500 since its March 2020 lows.
Peter Essele, head of portfolio management at Commonwealth Financial Network in Boston, said there was a lot of irrational exuberance built into stock prices heading into this year.
"We started to enter an environment where risk actually became a factor once again and notably, inflationary risk," he said. "Now it's a question of whether the fundamentals are going to match the level of prices that currently exist."
A Labor Department report showed initial claims for state unemployment benefits rose to 861,000 last week from 848,000 the prior week, partly due to potential claims related to the temporary closure of automobile plants due to a global semiconductor chip shortage.
Of the 11 major S&P 500 sectors, only utilities and consumer discretionary rose, while real estate barely fell, off 0.02 per cent.
Walmart Inc slid 6.5 per cent to US$137.66 after the world's largest retailer missed quarterly profit estimates and predicted a low-single digit rise in fiscal 2022 net sales.
"We're getting mixed readings. Strong retail sales and then lousy claims. We're going to see that probably for the rest of this quarter," said Jack Ablin, chief investment officer at Cresset Capital Management in Chicago.
"Even the Walmart story wasn't that bad on the surface; they're going to make more investments," Ablin said.
Walmart has invested heavily in online advertising and healthcare businesses over the past year, using pandemic-led sales momentum to diversify beyond brick-and-mortar retail.
Marriott International Inc rose 0.5 per cent to US$131.98 after reporting a quarterly loss as the hotel chain's bookings declined due to pandemic-induced travel restrictions.
With Reuters