News
Global Market Report - 2 December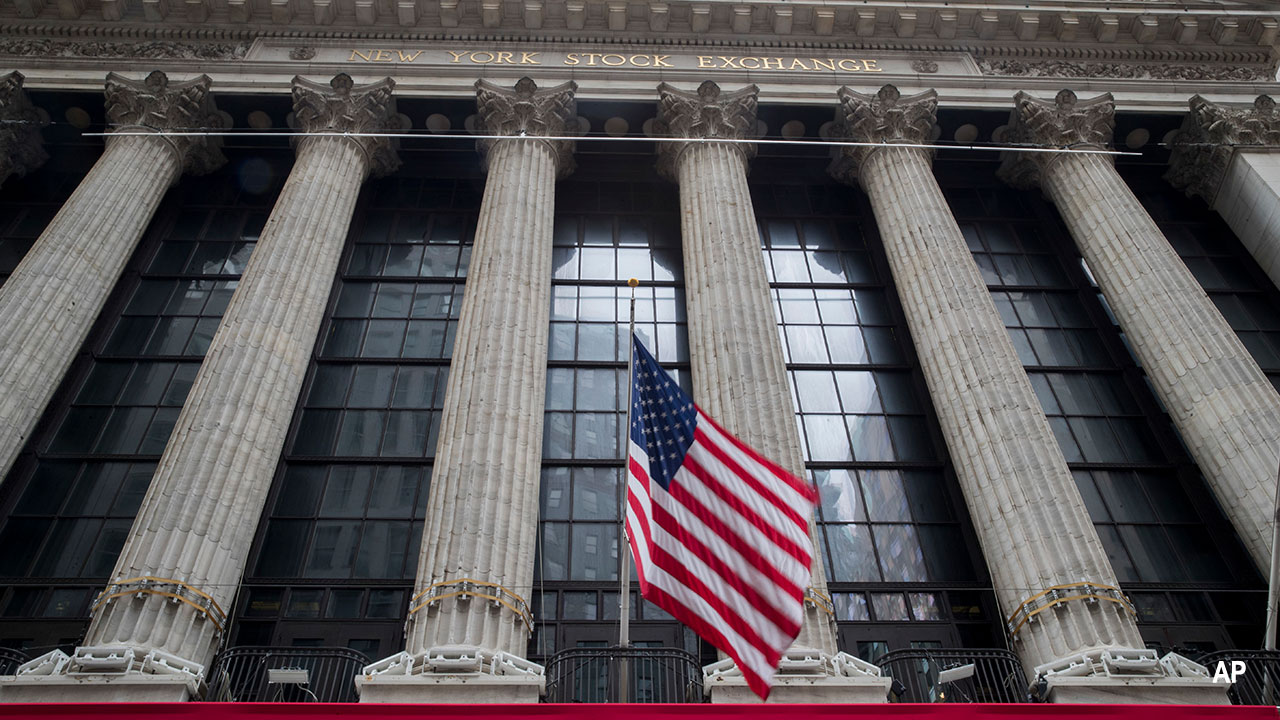 Australia
The Australian share market is expected to open slightly higher despite a negative lead from overseas at the end of last week.
The SPI200 futures contract was up 5.0 points, or 0.07 per cent, at 6,861.0 at 7am Sydney time, suggesting a marginal increase for the benchmark S&P/ASX200 on Monday.
The Australian share market pulled back on Friday after hitting a new intra-day all-time high earlier in the day, as markets turned cautious on fears a new US law backing Hong Kong protesters could sink a US-China trade deal.
The benchmark S&P/ASX200 index closed on Friday down 18 points, or 0.26 per cent, to 6,846 points, while the broader All Ordinaries closed down 17.6 points, or 0.25 per cent, to 6,948 points.
Wall Street closed lower on Friday, with the Dow Jones Industrial Average down 0.40 per cent, the S&P 500 down 0.40 per cent and the tech-heavy Nasdaq Composite down 0.46 per cent.
The Aussie dollar is buying 67.72 US cents from 67.74 US cents on Friday.
Asia
China stocks closed lower on Friday, with the benchmark Shanghai index ending at a three-month low, as doubts emerged regarding the prospects of Sino-US tariff talks, amid fresh trade-war headlines.
The blue-chip CSI300 index fell 0.9 per cent, to 3,828.67, while the Shanghai Composite index ended down 0.6 per cent at 2,871.98, the lowest closing level since 26 August.
Hong Kong stocks ended the week lower, dampened by renewed doubts over the prospects of a Sino-US trade deal and on signs of economic damage from persistent anti-government protests in the Asian financial hub.
The Hang Seng index ended down 2 per cent at 26,346.49 on Friday, while the China Enterprises Index lost 2.5 per cent to 10,301.82.
Around the region, MSCI's Asia ex-Japan stock index was weaker by 1.14 per cent, while Japan's Nikkei index closed down 0.49 per cent.
Europe
European shares ended the week with their worst day this month as a clutch of fairly upbeat economic data on Friday failed to assuage investor concerns about a setback in Sino-US trade talks after China's rebuke over a US law on Hong Kong.
The pan-European STOXX 600 index fell 0.4 per cent, but still posted its biggest weekly gain in three on a boost from positive trade headlines in earlier sessions.
Trade-sensitive miners and auto parts makers shed more than 1 per cent each on Friday, while export-laden Frankfurt shares dipped 0.1 per cent even as unemployment in Germany - Europe's powerhouse - unexpectedly declined in November.
Investors also shrugged off data showing euro zone inflation accelerated faster than expected in November, as analysts warned the figures were unlikely to suggest that a wider economic downturn in the trading bloc was bottoming out.
European shares crawled toward a record high earlier this week on signs of progress in US-China trade negotiations, but sentiment dulled on Thursday as a US law backing pro-democracy protesters in Hong Kong drew a warning of "firm counter measures" from Beijing.
Traders had earlier expected an initial trade agreement to be signed by mid-November. In the absence of a deal, US tariffs are due to take effect on Chinese imports on Dec. 15.
In corporate news, Norway's largest bank DNB fell 6 per cent to its lowest level in more than a month after police said they were investigating whether any laws were broken in its handling of payments from an Icelandic fisheries firm to Namibia. DNB has denied wrongdoing and said it is cooperating with the Norwegian police investigation.
The stock closed at the bottom of the STOXX 600 index in its busiest day in three years.
In a bright spot, British online grocer Ocado jumped 10 per cent in its best day since February, as the company signed its first deal in Asia with Japan's Aeon.
North America
Wall Street's major indexes have ended a shortened session lower as US-China discord over Hong Kong fuelled investor anxiety about trade talks and retail stocks dipped as in-store Black Friday sales appeared to draw smaller crowds.
China on Thursday threatened to retaliate against a US law backing pro-democracy protesters in Hong Kong with potential measures including barring drafters of the legislation from mainland China, Hong Kong and Macau, the editor of China's state-backed Global Times tabloid said in a tweet.
And on Friday a Reuters report cited two sources saying the US government may expand its power to stop more foreign shipments of products with US technology to China's Huawei due to frustration that a blacklisting failed to end supplies to the world's largest telecoms equipment-maker.
While the S&P closed above its session low, selling intensified in the last hour of trading after the report on Huawei.
All three of Wall Street's major indexes had registered record highs earlier in the week when hopes were higher for an imminent "phase one" US-China trade deal. The trade-sensitive Philadelphia Semiconductor index fell 1.1 per cent.
For the month, preliminary Refinitiv data showed that the S&P rose 3.4 per cent while the Dow gained 3.7 per cent and Nasdaq climbed 4.5 per cent. It was the the biggest monthly gain for all
The Dow Jones Industrial Average on Friday fell 112.59 points, or 0.4 per cent, to 28,051.41; the S&P 500 lost 12.65 points, or 0.40 per cent, to 3,140.98; and the Nasdaq Composite dropped 39.70 points, or 0.46 per cent, to 8,665.47.
Spot check reports on retailers around the country showed fewer people than in past years lining up outside stores at the start of Black Friday, suggesting that online buying may have taken the shine off America's biggest shopping day.
The S&P 500 retail sector fell 0.8 per cent, with Kohl's dropping 2.7 per cent and Gap falling 1.8 per cent. Top retailer Walmart rose 0.3 per cent while Costco fell 0.3 per cent and electronics retailer Best Buy also dipped.
Shares of Tech Data jumped 12.3 per cent as private equity firm Apollo Global Management raised its bid for the US information technology equipment distributor to about $US5.14 billion ($7.60 billion).