News
Global Market Report - 2 December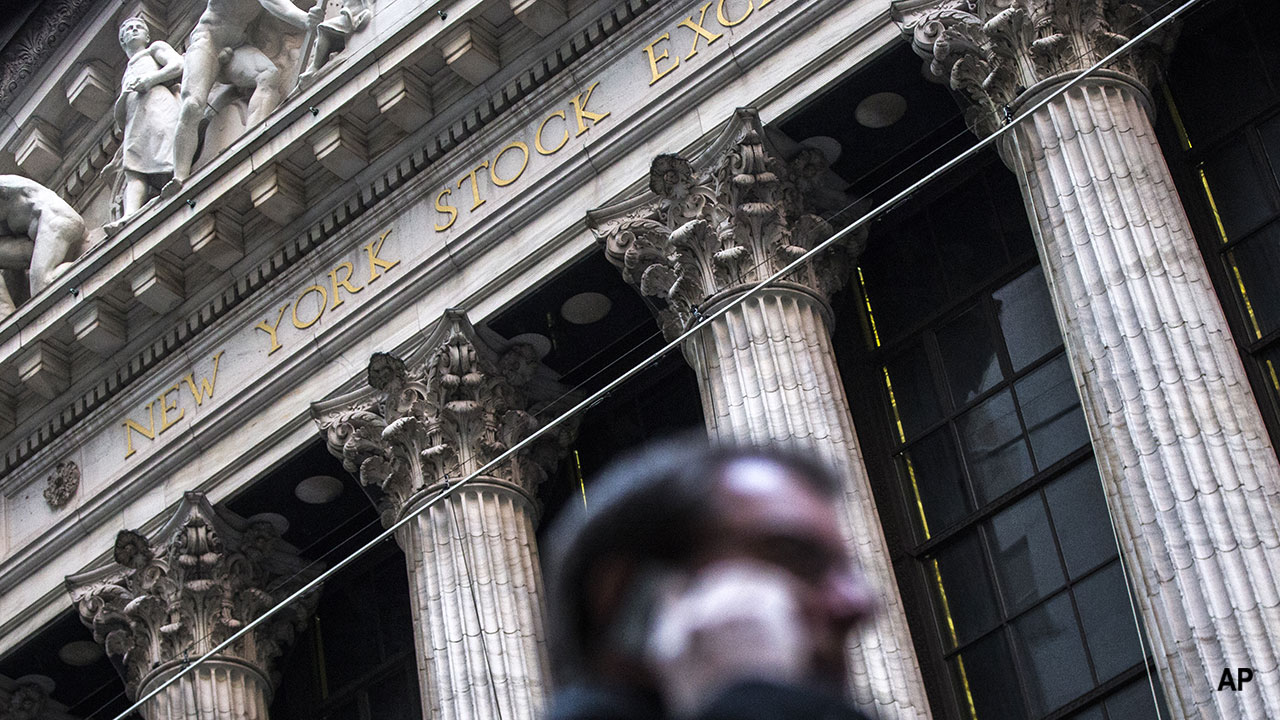 Australia
Australian shares are set to climb following a record on Wall St as optimism over a recovery and strong data from China buoyed investors.
The Australian SPI 200 futures contract was up 50 points, or 0.8 per cent, to 6,635 points at 8.30am Sydney time on Wednesday, suggesting a positive start to trading.
The S&P 500 and Nasdaq Composite indexes jumped to record highs on Tuesday, with investors betting a covid-19 vaccine will be available soon, and more confident about a speedy economic recovery following upbeat Chinese factory data.
The Dow Jones Industrial Average was up 0.92 per cent at 29,910.46 points, while the S&P 500 gained 1.42 per cent at 3,673.05. The Nasdaq Composite added 1.55 per cent to 12,387.57.
Locally, the OECD has sharply upgraded its growth forecasts for Australia and declared there is "hope for a brighter future", ahead of Wednesday's national accounts figures, which will confirm the country roared out of the covid-19 recession over the three months to September, The Australian reports.
The S&P/ASX200 benchmark index closed higher by 70.7 points, or 1.08 per cent, to 6,588.5 on Tuesday. The All Ordinaries closed higher by 70.1 points, or 1.04 per cent, to 6,812.2.
Gold was up 2.2 per cent at $US1,815.42 an ounce; Brent oil was down 1.2 per cent to $US47.32 a barrel; Iron ore was up 0.4 per cent to $US132.13 a tonne.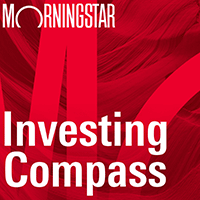 Listen to Morningstar Australia's Investing Compass podcast
Take a deep dive into investing concepts, with practical explanations to help you invest confidently.

Meanwhile, the Australian dollar was buying 73.66 US cents at 8.30am, down from 73.69 US cents at Tuesday's close.
Asia
China's blue-chip stocks rose on Tuesday by their most in more than seven weeks, as better-than-expected manufacturing survey data underscored a continued recovery in the world's second-largest economy.
China's factory sector activity grew at its fastest pace in a decade in November, a business survey showed, as the economy rebounds to pre-pandemic levels.
Analysts at Nomura said the robust factory data reflected momentum behind China's recovery from pandemic-related paralysis earlier in the year.
"We believe November's rise in the Caixin manufacturing PMI was partly a function of its sharp drop in spring this year, and partly a reflection of decent sequential growth momentum, and we expect PMIs to remain buoyant in coming months," they said in a note.
At the close, the blue-chip CSI300 index was up 2.15 per cent, its biggest daily rise since 12 October. The Shanghai Composite index rose 1.77 per cent to 3,451.94.
The CSI300 financial sector sub-index rose 2.83 per cent, the consumer staples sector added 1.52 per cent and the healthcare sub-index jumped 3.17 per cent. But the real estate index lagged, gaining only 0.13 per cent after weak housing data.
In Hong Kong, the Hang Seng index was up 226.19 points, or 0.86 per cent, at 26,567.68. The Hang Seng China Enterprises index rose 1.07 per cent to 10,659.64.
Japan's benchmark Nikkei closed near a 29½-year high on Tuesday, tracking gains in US stock futures over growing optimism that major drugmakers will roll out coronavirus vaccines before year-end.
The Nikkei 225 index ended up 1.34 per cent at 26,787.54, near its highest level since April 1991, hit earlier in the session. The broader Topix rose 0.77 per cent to 1,768.38.
Europe
European shares made a positive start to the month on Tuesday following record-breaking gains in November, with optimism around a coronavirus vaccine strengthening the case for economic recovery.
Hopes the pandemic might end soon came from Pfizer and BioNTech seeking emergency approval from the European regulator of their vaccine candidate, neck-and-neck with Moderna, which announced it would ask the regulator to recommend conditional approval for its shot.
After a day's dip when investors took some profits, the pan-European STOXX 600 index was back in the black, up 0.7 per cent. The index ended November with gains of nearly 14 per cent.
Gains were largely broad-based with basic materials in the lead as robust China factory activity data buoyed copper and iron ore prices. Defensive plays such as healthcare and utilities lagged.
After marking its best month in over three decades, London's blue-chip index rallied 1.9 per cent to post its best day in three weeks, propelled by data showing improving confidence and the UK's fastest growth in factory activity in three years.
Elsewhere in Europe, impacts of lockdowns to curb the spread of covid-19 continued to be felt, with manufacturing activity in France and Germany slowing in November.
"More stringent restrictions and tougher fiscal conversations should keep growth (in Europe) subdued, even if there is catch up potential," said Esty Dwek, head of global market strategy at Natixis Investment Managers Solutions, adding that expectations are for a weak first quarter.
Some European nations are set to cautiously lift coronavirus-induced curbs put in place to control the spread of the novel coronavirus, while the European Central Bank's meeting next week will be eyed for policy easing especially after Tuesday's data showing dropping inflation.
"Europe should be one of the beneficiaries of the reopening trade, as indices remain well below the US and well below pre-crisis levels, Dwek said. "The EU Recovery Fund and additional ECB support should help with sentiment, supporting a recovery in financials among others."
On the Brexit front, a senior British minister said on Tuesday there was still a chance of a turbulent exit from the European Union without a trade deal, as talks had snagged on fishing, governance rules and dispute resolution.
Among stocks, Italian lender Unicredit SpA logged its worst day since March, sliding 8 per cent after it said CEO Jean Pierre Mustier will step down in April next year over disagreements with the board.
North America
The S&P 500 and Nasdaq Composite indexes jumped to record highs on Tuesday, with investors betting a covid-19 vaccine will be available soon, and more confident about a speedy economic recovery following upbeat Chinese factory data.
Investors are closely following updates on a handful of vaccine candidates as well as the start of global shipments as drugmakers submit paperwork for regulatory approvals.
Pfizer Inc gained about 3 per cent after the drugmaker and Germany's BioNTech sought emergency approval of their vaccine candidate from the European regulator.
The partners are neck-and-neck with rival Moderna, which also applied for emergency approval from the European regulator. Its stock tumbled 9 per cent, receding from a record high the day before.
"There is this optimism about what it means as we see news around vaccines emerge," said Bill Northey, senior investment director at US Bank Wealth Management in Minneapolis.
"As we look toward a health solution, we could be sitting on a coiled spring of economic activity, but it could take a while for it to be unleashed."
Earlier in the day, global equities got a boost from data that showed China's factory activity in November increased at its fastest pace in a decade. Several other countries also reported sharp upticks in factory activity.
In the US, a slowdown in manufacturing activity for the month failed to discourage investors.
All 11 S&P 500 sector indexes rose, with communication services jumping 2.4 per cent and leading gains.
Investors were also focused on remarks by US Treasury Secretary Steve Mnuchin and Federal Reserve Chair Jerome Powell at the Senate Banking Committee, where they agreed on the need for more aid for small businesses.
Mnuchin and House of Representatives Speaker Nancy Pelosi were due to speak about covid-19 relief and government funding, which expires this month.
Meanwhile, a bipartisan group of US lawmakers unveiled a US$908 billion ($1.2 trillion) covid-19 relief bill aimed at breaking a months-long deadlock between Democrats and Republicans over new emergency assistance for small businesses, unemployed people, airlines and other industries during the pandemic.
The Dow Jones Industrial Average was up 0.92 per cent at 29,910.46 points, while the S&P 500 gained 1.42 per cent at 3,673.05. The Nasdaq Composite added 1.55 per cent to 12,387.57.
All three main stock indexes gained more than 10 per cent in November.
Also in Tuesday's session, Zoom Video Communications tumbled 15 per cent after warning its gross margins would remain under pressure going into 2021.
Tesla rose 2.4 per cent after S&P Dow Jones Indices said it would add one of Wall Street's most valuable companies to the S&P 500 index all at once on 21 December, rather than in two chunks.
Micron Technology advanced 5.5 per cent as the chipmaker increased its revenue, gross margin and earnings forecast for the first quarter.