News
Global Market Report - 20 October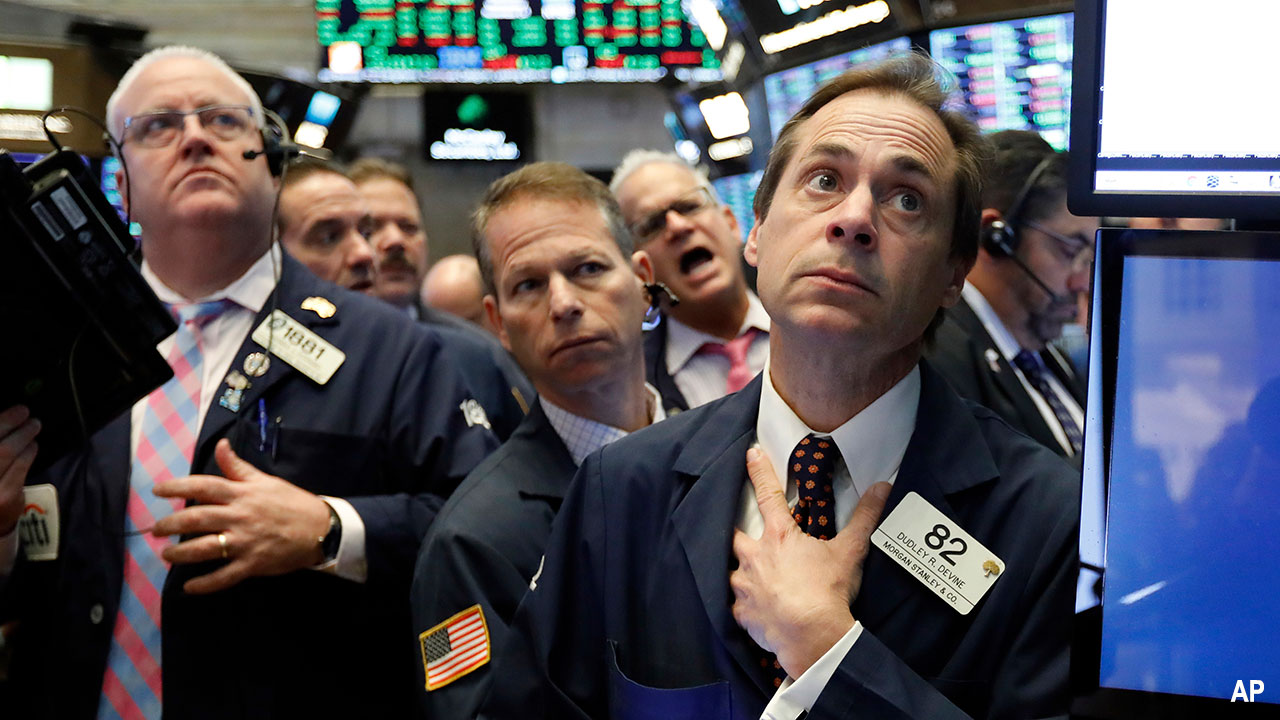 Australia
Australian shares are set to fall following losses on Wall St overnight as hopes of a stimulus deal before the election fade.
The Australian SPI 200 futures contract was down 32 points, or 0.5 per cent, to 6,188 points at 8.30am Sydney time on Tuesday, suggesting a negative start to trading.
Wall Street's main indexes closed lower on Monday as Washington lawmakers still appeared to struggle to reach an agreement on coronavirus stimulus ahead of a Tuesday deadline that would make a relief package possible ahead of the 3 November elections.
The Dow Jones Industrial Average fell 410.89 points, or 1.44 per cent, to 28,195.42, the S&P 500 lost 56.89 points, or 1.63 per cent, to 3,426.92 and the Nasdaq Composite dropped 192.67 points, or 1.65 per cent, to 11,478.88.
Locally, the James Packer-backed Crown Resorts faces the prospect of multi-million-dollar Austrac fines after the financial intelligence regulator launched an investigation into the casino company, less than a week before its most anticipated AGM in years, The Australian reports.
The S&P/ASX200 benchmark index closed higher by 52.6 points, or 0.85 per cent, to 6,229.4 on Monday. The 6,200 level has been a psychological barrier for traders for four months, and the index has rarely edged above it. The All Ordinaries index finished better by 50.6 points, or 0.79 per cent, to 6,435.6.
Gold was up 0.2 per cent at $US1,903.87 an ounce; Brent oil was down 1.1 per cent to $US42.47 a barrel; Iron ore was up 0.4 per cent to $US119.53 a tonne.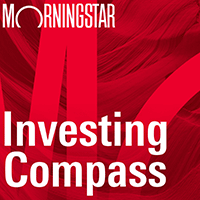 Listen to Morningstar Australia's Investing Compass podcast
Take a deep dive into investing concepts, with practical explanations to help you invest confidently.

Meanwhile, the Australian dollar was buying 70.65 US cents at 8.30am, down from 70.88 US cents at Monday's close.
Asia
China stocks reversed earlier gains to close lower on Monday, weighed down by industrial and healthcare firms, after the country reported a weaker-than-forecast GDP growth for the third quarter.
The blue-chip CSI300 index fell 0.8 per cent, to 4,755.49, while the Shanghai Composite Index lost 0.7 per cent to 3,312.67. The CSI300 index had jumped as much as 1.2 per cent and the Shanghai Composite 1 per cent before changing course.
Hong Kong stocks closed higher on Monday, aided by heavyweight financial and utilities firms, but China's weaker-than-expected GDP data kept gains in check.
At the close of trade, the Hang Seng index was up 155.47 points or 0.64 per cent at 24,542.26. The Hang Seng China Enterprises index rose 0.64 per cent to 9,978.16. HSI and HSCE had gained 1.6 per cent and 1.9 per cent in early morning trade before China's GDP data.
Japanese shares ended higher on Monday, tracking a gain in Wall Street futures in Asian trade, on hopes of a new US coronavirus relief deal before the presidential election.
The benchmark Nikkei share average rose 1.11 per cent to close at 23,671.13, while the broader Topix gained 1.25 per cent to 1,637.98.
Europe
European shares ended lower on Monday as surging covid-19 cases raised the possibility of further economic restrictions, outweighing optimism from signs of progress on a Brexit trade deal and hopes of fiscal stimulus in the US.
As daily covid-19 cases in Italy hit a new record over the weekend, the country approved shutting public squares from 9 p.m. to halt gatherings. In Spain, many regions toughened curbs as the country looked set to breach 1 million cases this week.
While Wales imposed a two-week lockdown, Britain's government scientific adviser said the country needs to impose a three-week period of national lockdown.
"With Wales, Spain, and Belgium all tightening restrictions further... we are seeing significant fears arise over the potential economic impact this could have upon the recovery," said Joshua Mahony, senior market analyst at online trader IG.
"The lockdown in Wales does highlight the potential path forward for others, with more localised action looking a precursor to more drastic measures."
A surging pound added to woes for London's FTSE 100 led losses, down 0.6 per cent.
The currency rose after the European Union said it is ready to intensify talks towards a deal on future trade ties with Britain.
Tech major SAP weighed on Germany's DAX, while France CAC 40 turned to losses at close. Exchange operator Euronext resumed trading after it fixed a technical glitch that froze all transactions in Paris, Amsterdam, Brussels and Lisbon for more than three hours.
The pan-European STOXX 600 index closed down 0.3 per cent after trading flat in the second half. Hopes of a covid-19 vaccine by year-end, and signs an agreement in Washington on a fiscal package could be reached soon, had buoyed sentiment in morning trade.
At the top of STOXX 600 was Swiss wealth manager Julius Baer, which jumped 6 per cent after it indicated an improvement in profitability for the first nine months of 2020.
The broader financial services sector rose 1 per cent, with Credit Suisse and UBS rising 4.4 per cent and 3 per cent, respectively. European third-quarter earnings are forecast to recover from a pandemic-led slump, with analysts expecting companies on the STOXX 600 to report an average 36.7 per cent drop, compared with a 51 per cent drop in the previous quarter, according to Refinitiv data.
Nokia posted its best session in over two months after it was selected by NASA to build the first cellular network on the moon. Swedish defence company Saab sank 14.3 per cent after it reported a fall in third-quarter profit and could not confirm its previous financial outlook for the year.
North America
House Speaker Nancy Pelosi said on Sunday that in order to push through a stimulus agreement before the election, it would have to be settled on by Tuesday.
Pelosi and Treasury secretary Steve Mnuchin "continued to narrow their differences" in conversations on Monday and Pelosi was hopeful that by the end of Tuesday there will be "clarity" on whether coronavirus stimulus is possible before the 3 November election, according to a spokesperson for Pelosi.
Investors were also worried about rising coronavirus cases in parts of the US and about whether US President Donald Trump might end up contesting the election results.
"The lack of news on stimulus is worrisome compounded by worsening virus trends and uncertainty ahead of the elections," said Mona Mahajan, US Investment Strategist, Allianz Global Investors, New York.
Last week, the White House proposed a US$1.8 trillion ($2.55 trillion) stimulus package that Pelosi rejected because it fell short of her demand for US$2.2 trillion in aid.
"There's a decent case that regardless of who wins if stimulus doesn't happen before the election it'll happen afterward," said Mahajan but she added, "with (virus) cases rising again stimulus will be important."
As Wisconsin battled one of the worst coronavirus surges in the United States, a judge on Monday reinstated restrictions. In New Mexico, the governor warned that the state's healthcare resources might not be sufficient if cases keep rising at the current pace.
The number of new covid-19 cases in the US last week rose 13 per cent to more than 393,000, approaching levels last seen during a summer peak, according to a Reuters analysis.
All 11 major S&P industry sectors closed lower, with energy, down 2 per cent, leading the percentage declines followed by the communication services index, down 1.9 per cent. Only the defensive utilities sector, down 0.9 per cent, finished with a decline of less than 1 per cent.
High flyer stocks Apple Inc, Microsoft Corp and Amazon.com all fell more than 2 per cent and created the biggest drags on the S&P 500.
Wall Street's fear gauge closed higher for a sixth straight session and finished above 29 for the first time since 6 October as US election campaigns kicked into high gear.
Nearly 30 million Americans have cast early ballots, shattering records as voters adjust to the coronavirus pandemic, including in Florida, battleground state that on Monday opened polls to early voting.
President Trump and his Democratic challenger Joe Biden will debate for a final time on Thursday.
The election is "weighing on investor sentiment a bit and maybe there's incremental concern there will be a contested election," according to Mahajan citing poll stabilisation and betting odds reflecting higher expectations for a Trump win.
The Dow Jones Transport Average closed down 1 per cent after reversing course late in the afternoon as hopes dimmed for a stimulus deal during the session.
Still it outperformed the broader market as the US Transportation Security Administration said it screened more than 1 million airline passengers on Sunday for the first time since mid-March.
After the financial sector set a mixed tone for the start of the third-quarter earnings season last week, investors will look to results from about 91 S&P 500 companies this week.
International Business Machines Corp was down 1 per cent in choppy after-the-bell trading when it reported results.
ConocoPhillips shares fell 3.2 per cent after it agreed to buy US shale oil producer Concho Resources Inc for US$9.7 billion as the energy sector continued to consolidate.