News
Global Market Report - 22 July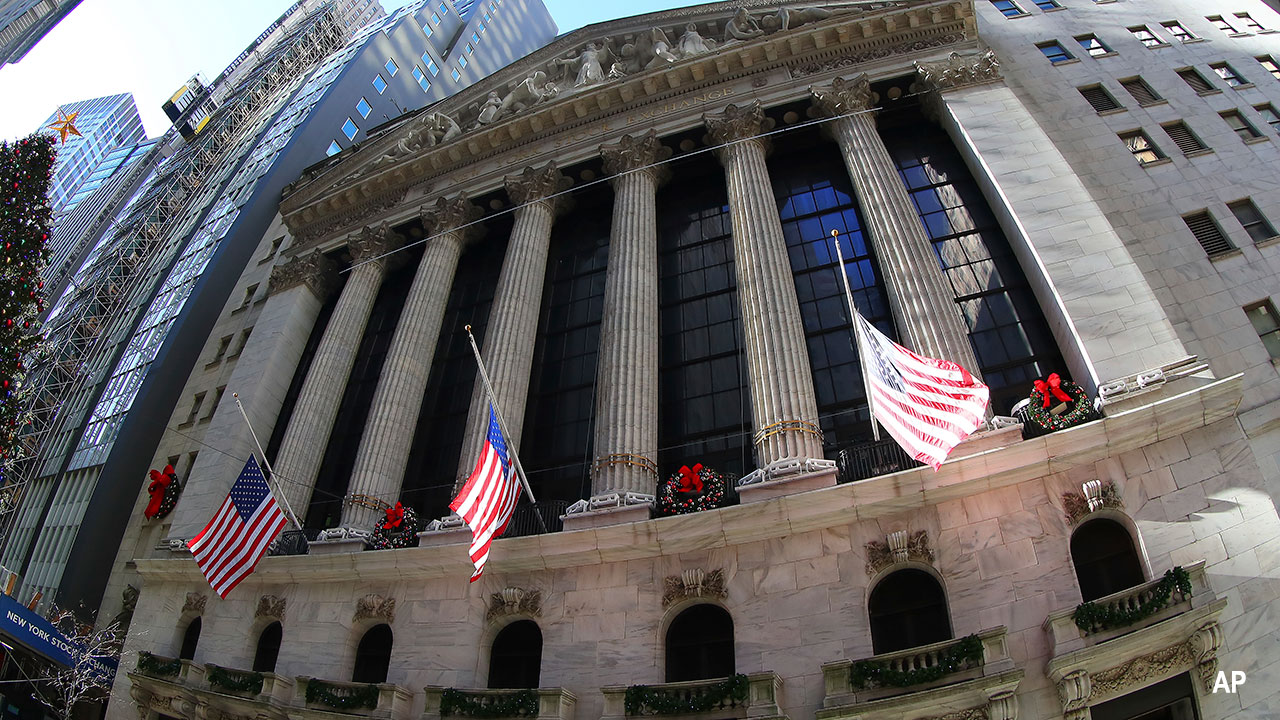 Australia
Australian shares are set to rise after Wall Street continued its rebound, taking bond yields and oil stocks with it.
The Australian SPI 200 futures contract was up 64 points or 0.89 per cent at 7,290 near 7.30 am Sydney time on Thursday, suggesting a positive start to trading.
Wall Street stocks have posted their second straight daily gain, with robust corporate earnings and renewed optimism about the US economic recovery fuelling a risk-on rally.
The Dow Jones Industrial Average rose 286.01 points, or 0.83 per cent, to 34,798, the S&P 500 gained 35.63 points, or 0.82 per cent, to 4,358.69 and the Nasdaq Composite added 133.08 points, or 0.92 per cent, to 14,631.95.
The Australian dollar was buying 73.59 US cents near 7.30am AEST, up from 72.94 at Wednesday's close.
Locally, investors have bounced back from lockdown gloom on the Aussie share market, but were warned the wide-ranging stay-at-home orders will dent national productivity.
The ASX on Wednesday regained most of its losses from the past two days, after a strong lead from Wall Street.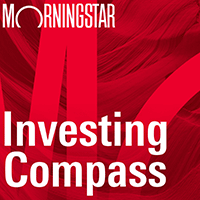 Listen to Morningstar Australia's Investing Compass podcast
Take a deep dive into investing concepts, with practical explanations to help you invest confidently.

Investors spotted plenty of bargains in materials, financials and healthcare after coronavirus lockdowns in NSW, Victoria and South Australia weighed across the market earlier this week.
While the share market might have recovered at least momentarily, there were signs and warnings of economic damage to come.
Prime Minister Scott Morrison warned the lockdowns would deal a heavy blow to gross domestic product for the September quarter.
Employment would be affected too.
Meanwhile the Aussie dollar continued easing and fell to 72 US cents in the second half of the trading day.
However, investsmart market strategist Evan Lucas noted investors were not worried on Wednesday.
"The years 2020 and 2021 feel similar, but the market reaction is very different," he said of the pandemic.
"The market has learned recovery from lockdown is really fast, really strong."
The ongoing delivery of vaccines were also a factor in investment decisions.
"The market believes lockdowns are short-lived," Mr Lucas said.
"By the end of the year, the way we live with a substantially-vaccinated population will be significantly different."
There was enough optimism to raise the benchmark S&P/ASX200 index higher by 56.5 points, or 0.78 per cent, at 7308.7.
The index remains shy of the record close (7386.17) set in June.
The All Ordinaries on Wednesday closed up 55.1 points, or 0.73 per cent, to 7580.9.
The heavyweight categories of materials, financials and healthcare gained more than one per cent.
More upbeat earnings reports from the US reporting season helped decisions to buy, with the three major US indices gaining more than one per cent.
On the ASX, one of the big movers was Australian Strategic Materials.
Shares climbed 8.78 per cent to $8.05 after a deal with South Korean investors.
The $340 million deal gives the investors a 20 per cent stake in the holding company of ASM's rare earths site in NSW.
ASM's Korean metals plant will also benefit via an offtake agreement for its neodymium-iron-boron alloy.
Piedmont Lithium stopped trading due to impending news, but not before dropping 21.26 per cent to 68 cents.
The company produces lithium batteries used in electric cars.
Shares in electronics design software vendor Altium slid 5.04 per cent to $32.81 after US vendor Autodesk ended takeover talks.
Autodesk last month offered $38.50 per share for all shares.
Autodesk boss Andrew Anagnost said an improved offer was made but talks did not progress.
Lendlease has sold its services business to Service Stream for $310 million.
The property group has recently sold its engineering business and US telecommunications and energy operations.
Shares were up 2.1 per cent to $11.67.
The big miners were thriving. BHP gained 1.32 per cent to $49.89, Fortescue climbed 0.48 per cent to $25.29 and Rio Tinto was up 1.17 per cent to $125.87.
BlueScope Steel surged by 2.22 per cent to $22.08.
In banking, ANZ was best of the big four, which all closed higher.
ANZ shares rose by 1.21 per cent to $27.65.
Spot Gold was down 0.4 per cent at $US1802.88 an ounce; Brent crude was up 4.1 per cent at $US72.22 a barrel; Iron ore was down 2.8 per cent to $US214.79
The yield on the Australian 10-year bond closed at 1.16 per cent.
Asia
At the close, China's Shanghai Composite index was up 0.73 per cent at 3,562.66.
The Hang Seng index, used to record and monitor daily changes of the largest companies of the Hong Kong stock market, closed down 0.13 per cent at 27,224.58.
Japan's Nikkei 225 Index was up 0.58 per cent at 27,548.00.
Europe
The pan-European STOXX 600 index, which tracks the return of the largest listed companies across 17 European countries, was up 1.65 per cent at 453.97.
The German DAX was up at 15,422.50.
North America
Wall Street stocks have posted their second straight daily gain, with robust corporate earnings and renewed optimism about the US economic recovery fuelling a risk-on rally.
The Dow Jones Industrial Average rose 286.01 points, or 0.83 per cent, to 34,798, the S&P 500 gained 35.63 points, or 0.82 per cent, to 4,358.69 and the Nasdaq Composite added 133.08 points, or 0.92 per cent, to 14,631.95.
All three major US stock indexes added to their previous session's advance, placing all three within 1.0 per cent of their all-time closing highs.
Of the 11 major sectors in the S&P 500, energy stocks were the big winners, jumping 3.5 per cent with the help of surging crude prices.
Economically sensitive smallcaps, semiconductors and financials outperformed the broader market.
"It's a seesaw going on between great earnings and a recovering market and concerns over whether the economy is going to slow down because of the (COVID-19) Delta variant," said Peter Tuz, president of Chase Investment Counsel in Charlottesville, Virginia.
"But we're seeing strong earnings with generally positive guidance, and the feeling that (the Delta variant) can be managed."
A rebound in travel helped fuel United Airlines' revenue beat, boosting its stock by 3.8 per cent.
The S&P 1500 Airlines index gained 3.3 per cent while the S&P 1500 Hotels, Restaurant and Leisure index advanced 2.9 per cent.
"Earlier in the week those stocks suffered because of renewed fears that travel will slow down and all related industries will suffer, but those fears have gone away," Tuz added.
"Demand is continuing as expected, I don't think the Delta fear is causing people to change their plans."
Benchmark US Treasury yields continued their bounce from five-month lows following a weak 20-year bond auction, which benefited rate-sensitive banks.
Wrangling in Washington DC over the passage of a bipartisan $US1.2 trillion ($A1.6 trillion) infrastructure package progressed as Senate Democrats moved toward a planned procedural vote despite Republican appeals for a delay.
Second-quarter reporting season has shifted into overdrive, with 73 of the companies in the S&P 500 having posted results.
Of those, 88 per cent have beaten consensus expectations.
Among the winners, Chipotle Mexican Grill jumped 11.5 per cent after the burrito chain beat earnings estimates and forecast strong current-quarter sales growth.
The stock boasted the S&P 500's largest percentage gain.
Coca-Cola rose 1.3 per cent after raising its full-year forecast.
Interpuplic Group of Companies jumped 11.3 per cent after its upbeat earnings release.
Drug maker Johnson & Johnson forecast $US2.5 billion in sales from its one-shot COVID-19 vaccine this year and hiked its sales estimates.
It closed up a modest 0.6 per cent.
On the losing side, Netflix Inc late on Tuesday reported slowing subscriber growth, sending its shares down 3.3 per cent, the second-largest percentage loser in the S&P 500.
Harley-Davidson's second-quarter earnings release showed its turnaround plan appeared to be making progress but the company lowered its operating income guidance due to tariffs from Europe, its second-biggest market.
Its stock dropped 7.2 per cent.
Texas Instruments dipped more than 3.0 per cent in extended trading following results posted after the bell.