News
Global Market Report - 23 August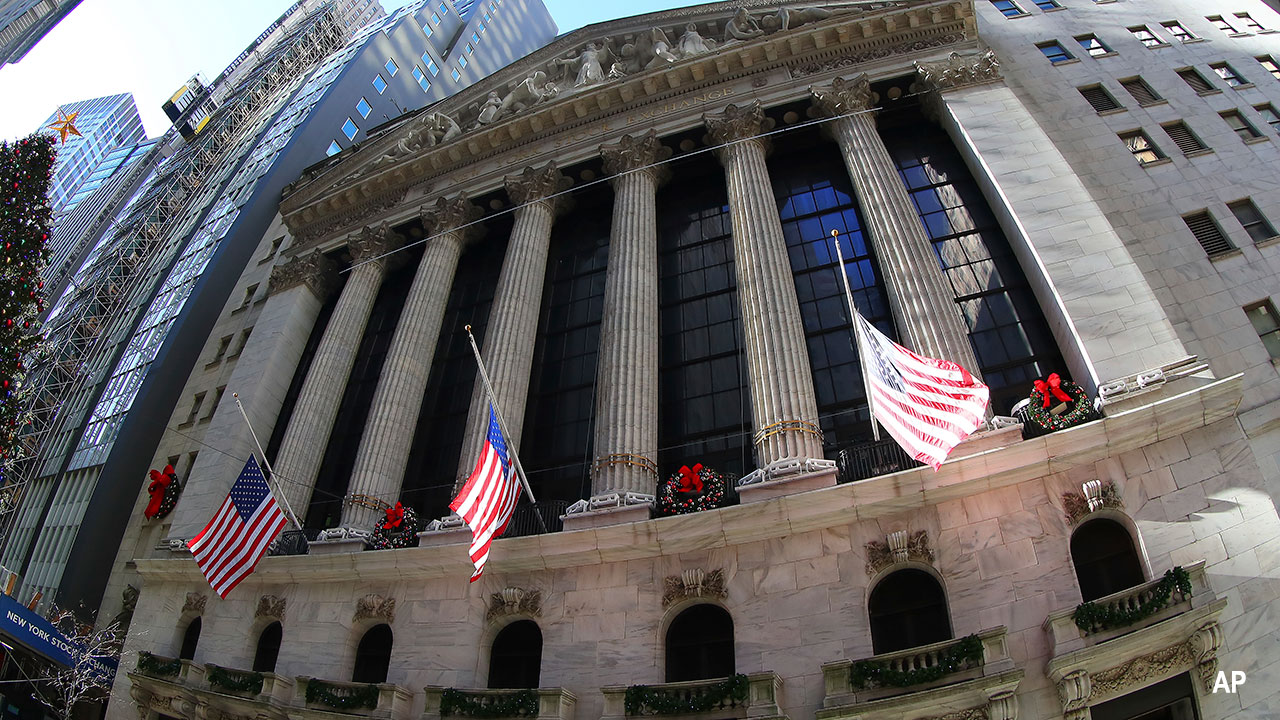 Australia
The ASX is set to start the week higher after a positive lead from Wall Street, where all three indexes closed higher Friday after a week of losses.
The Australian SPI 200 futures contract was up 35 points or 0.47 per cent at 7,423 near 7.00 am Sydney time on Monday, suggesting a positive start to trading.
Wall Street rallied to close sharply higher at the close of a tumultuous week as concerns waned that the US Federal Reserve would begin tightening its dovish monetary policy.
The Dow Jones Industrial Average rose 222.15 points, or 0.64 per cent, to 35,116.27, the S&P 500 gained 35.79 points, or 0.81 per cent, to 4,441.59 and the Nasdaq Composite added 169.95 points, or 1.17 per cent, to 14,711.73.
The Australian dollar was buying 71.35 US cents near 7.45am AEST, up from 71.15 US cents at Friday's close.
Locally, shares on the ASX had their worst week since January as uncertainty about the rate of global economic growth led to downward spiralling commodity prices.
The Aussie market set a five-day losing streak on Friday after mixed reaction to company earnings and the extension of Sydney's coronavirus lockdown.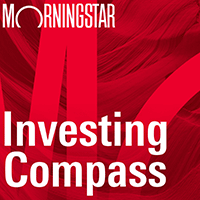 Listen to Morningstar Australia's Investing Compass podcast
Take a deep dive into investing concepts, with practical explanations to help you invest confidently.

Mining giant BHP lost 16 per cent this week while Fortescue and Rio Tinto fared little better as iron ore prices continued their descent.
Deep Data Analytics chief executive Mathan Somasundaram, who advises clients on their portfolios, said many investors were caught by plunging commodity prices.
He said he removed clients' exposure to mining stocks months ago.
"Indicators from China were telling us economic growth was going to be lower, and that means less demand for commodities," he said.
He had taken note of China rhetoric that it would lower commodity prices in order to ease inflation.
"The market assumed China would not be successful," Mr Somasundaram said.
"Guess what? They were."
Mr Somasundaram said he also saw prices easing for copper, nickel and oil.
The ASX lost 2.2 per cent for the week after shares closed little changed on Friday.
Investors continued moving away from economically-sensitive shares to `defensive' ones.
The companies behind these defensive shares provide necessities, such as healthcare and food, and perform more consistently.
Consumer staples, which includes the supermarkets, proved one of the best categories and rose 1.2 per cent for the day.
Materials shares lost one per cent.
The benchmark S&P/ASX200 index closed lower by 3.7 points, or 0.05 per cent, to 7460.9.
The All Ordinaries closed down 10.2 points, or 0.13 per cent, to 7725.1.
Next week many investors will have their minds on US Federal Reserve officials meeting at the annual Jackson Hole Economic Symposium.
Officials could use the multi-day event to signal when they will start easing bond buying, which is supporting US economic recovery.
Domestically, more big players will report earnings next week. Afterpay, Qantas, Wesfarmers and Woolworths will be among those forecasting trade in lockdown-plagued Australia.
Sydney Airport leaders said they were happy to continue talking to investors who pitched takeover offers - if they raise their bid.
The airport had a steeper first-half loss of $97.4 million and revealed visitors last month were greatly reduced due to the latest outbreak.
Shares closed lower by 0.26 per cent to $7.70.
Hearing implant maker Cochlear has returned to profit but has spooked investors with downbeat guidance about the year ahead.
Cochlear warned net profits won't meet the long term target of 18 per cent growth.
Shares were down 7.43 per cent to $237.05.
Property developer Stockland posted a $1.1 billion net profit on Australia's home buying frenzy and demand for pandemic-era logistics.
The return to profit followed a $21 million net loss a year ago.
Shares were down 0.66 per cent to $4.52.
TPG Telecom may follow Telstra's lead and sell some of its telecommunication towers as the merged entity pursues opportunities.
TPG said demand for telecommunications assets was strong and the value of its 5,800 rooftops and towers was being assessed.
The carrier declared first-half net profit after tax had fallen by eight per cent to $76 million.
Shares were down 0.45 per cent to $6.58.
Elsewhere on the market, the Commonwealth was best of the big banks. Shares were little changed. The rest of the group lost less than half a per cent.
Spot Gold was up 0.04% at $US1781.11 an ounce; Brent crude was down 1.9% at $US65.18 a barrel; Iron ore was up at $US140.44.
The yield on the Australian 10-year bond closed at 1.08 per cent.
Asia
At the close, China's Shanghai Composite index was down 1.10 per cent at 3,427.33.
The Hang Seng index, used to record and monitor daily changes of the largest companies of the Hong Kong stock market, closed down 1.84 per cent at 24,849.72.
Japan's Nikkei 225 was down 0.98 per cent at 27,013.25.
Europe
The pan-European STOXX 600 index, which tracks the return of the largest listed companies across 17 European countries, was up at 468.80.
The German DAX was up at 15,808.04.
North America
Wall Street rallied to close sharply higher at the close of a tumultuous week on waning concerns over whether the US Federal Reserve could begin tightening its dovish monetary policy sooner than expected.
The Dow Jones Industrial Average rose 222.15 points, or 0.64 per cent, to 35,116.27, the S&P 500 gained 35.79 points, or 0.81 per cent, to 4,441.59 and the Nasdaq Composite added 169.95 points, or 1.17 per cent, to 14,711.73.
While all three major US indexes ended solidly green, all posted weekly losses after a steep mid-week sell-off pulled the S&P 500 and the Dow away from a string of record closing highs.
"Towards the beginning of the week you saw traders balancing their books ahead of the Fed statement," said Matthew Keator, managing partner in the Keator Group, a wealth management firm in Lenox, Massachusetts. "And once the statement came out, you saw a bit of 'sell the rumour buy the news.'"
Market-leading tech and tech-adjacent megacaps, which weathered the pandemic recession better than most, once again provided the biggest boost.
Growth stocks were also given a boost by US Treasury yields, which ended the week lower due to concerns the health crisis could be a longer than expected hindrance to economic revival.
Announcements from a host of Asian nations that they are implementing drastic measures to curb the resurgence of COVID-19 due to the rise of the disease's highly contagious Delta variant, put a damper on stocks associated with economic re-engagement.
Mixed economic data from the US and China suggested the ongoing recovery from the most abrupt recession on record has passed its peak and lost some momentum.
Market participants now look to next week's Jackson Hole Symposium, a gathering of major central bank leaders, for clues from Fed Chair Jerome Powell regarding the expected pace of recovery and the timeline for policy tightening.
"We've seen times in history where the Jackson Hole Symposium has drawn a lot of eyeballs but this year more so," Keator added. "The Fed might use this opportunity to communicate what their plan is going forward."
All 11 major sectors of the S&P 500 ended the session higher.
Second-quarter reporting season has essentially run its course, with 476 of the companies in the S&P 500 having posted results. Of those, 87.4 per cent have beaten consensus, according to Refinitiv data.
Farm and construction equipment manufacturer Deere & Co beat quarterly profit expectations and raised its full year guidance due to robust demand. Still, its shares lost ground.
Bristol-Myers Squibb advanced after the US Food and Drug Administration approved the drugmaker's cancer drug Opdivo.
US-listed shares of China-based tech-related companies oscillated as market participants digested recent sell-offs resulting from Beijing's ongoing regulatory crackdown, which has wiped half a trillion dollars from Chinese markets this week.