News
Global Market Report - 25 February
Australia
Australian shares are expected to open slightly higher after positive leads from overseas at the end of last week.
The SPI200 futures contract was up 8 points, or 0.13 per cent, at 6,138.0 at 8am Sydney time, suggesting a small increase for the benchmark S&P/ASX200 on Monday morning.
US and major European markets closed higher for the ninth consecutive week on Friday. Australian shares finished higher despite a drag from the energy sector weakened by coal exports to China.
The benchmark S&P/ASX200 index finished up 28.1 points, or 0.46 per cent, at 6,167.3 points at 4.15pm on Friday, while the broader All Ordinaries was up 27.3 points, or 0.44 per cent, at 6,241.9.
On Wall Street, the Dow Jones Industrial Average was up 0.70 per cent, the S&P 500 was up 0.64 per cent and the Nasdaq Composite was up 0.91 per cent.
The Aussie dollar is buying 71.34 US cents from 70.96 US cents on Friday.
Companies reporting earnings results on Monday include QBE, BlueScope Steel and Boral Limited.
In federal politics, Scott Morrison will announce the 10-year Climate Solutions Fund on Monday in a major speech outlining the coalition's action to cut pollution.
It will extend the Abbott government's "direct action" Emissions Reduction Fund, set up in 2014 for a range of carbon abatement programs, from vegetation management to energy efficiency and transport.
ASIA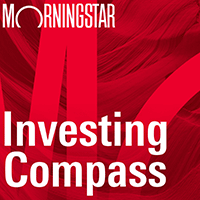 Listen to Morningstar Australia's Investing Compass podcast
Take a deep dive into investing concepts, with practical explanations to help you invest confidently.

Asian markets finished the week mixed as of the most recent closing prices. In China, stocks gained for a fourth time in the week.
The benchmark Shanghai Composite gained 1.91 per cent - a seventh straight weekly gain. The Hang Seng rose 0.65 per cent.
Chinese stocks have turned into one of the favourite assets among global investors from the most dumped last year as the government loosens policies to boost growth and the MSCI is considering raising the representation of the stocks in its gauges, The South China Morning Post reports. The Shanghai Composite has advanced 12.4 per cent so far this year, turning around from a 25 per cent slump in 2018.
In Japan, the Nikkei 225 lost 0.18 per cent.
EUROPE
Europe's main share benchmarks rose marginally on Friday but company results including Sweden's Elekta and France's Sopra Steria drove big swings in stocks.
The STOXX 600 and Germany's DAX were up 0.2 and 0.3 per cent respectively, with the main action at the share level.
Sopra Steria topped the STOXX 600, up 17.8 per cent after the French IT services and consulting firm reported full-year results and said it was targeting an improvement in margins this year.
Chipmaker ASM International jumped 11.9 per cent after it said fourth-quarter order intake hit a record high of €301.6 million, well above its forecast.
Its strong results bucked a trend of weakness in a semiconductor sector hit by trade tariffs and slowing global car demand.
Swiss construction chemicals maker Sika also rose 4 per cent after full-year profit beat expectations.
Elekta brought up the rear with a 13.5 per cent slide after the Swedish radiation therapy equipment maker reported third-quarter earnings well below market expectations, and cut its full-year margin forecast.
NORTH AMERICA
The S&P 500 has posted its highest closing level since 8 November as investors clung to signs of progress in the ongoing trade talks between the US and China.
Investors assessed a slew of headlines on the talks, with top trade negotiators from the two countries meeting to wrap up a week of talks on some of the thorniest issues in their trade war.
If the two sides fail to reach a deal by midnight on 1 March, then their seven-month trade war could escalate.
Optimism on the trade front and dovish signals from the US Federal Reserve have driven the recent gains and left indexes well above their lows of December, when the market swooned on fears of an economic slowdown.
The S&P 500 is now up about 19 per cent since its late-December low.
The S&P 500 technology index was up 1.3 per cent, leading gains among the 11 major S&P sectors, while the trade-exposed industrials index climbed 0.6 per cent.
The Dow Jones Industrial Average rose 181.18 points, or 0.7 per cent, to 26,031.81 on Friday, the S&P 500 gained 17.79 points, or 0.64 per cent, to 2792.67 and the Nasdaq Composite added 67.84 points, or 0.91 per cent, to 7527.55.
All three indexes registered gains for the week, with both the Dow and Nasdaq posting a ninth week of increases.
The number of New York Stock Exchange and Nasdaq stocks hitting 52-week highs hit 367, the most since mid-September and outnumbered those hitting year lows by the widest margin in six months.
Stocks briefly pared gains after US officials briefed on the negotiations said more time is likely needed in the talks given China's resistance this week to American demands for specific steps by Beijing to end forced transfers of US technology and certain other policies.
Afterward, President Donald Trump said there was a very good chance the US would strike a deal with China to end the trade war, and that he was inclined to extend his 1 March deadline to reach an agreement.
Kraft Heinz Co tumbled 27.5 per cent, and was the biggest drag on the S&P along with a 1.7 per cent fall in Class B shares of the company's controlling stakeholder, Berkshire Hathaway.
The packaged food company posted a quarterly loss, disclosed a Securities and Exchange Commission probe and wrote down the value of its iconic Kraft and Oscar Mayer brands.